This delicious Cuban Flan Recipe or Flan Cubano is a huge hit wherever and whenever I take it. Find out how easy it is to make this Cuban dessert!

My husband has a restaurant here in town and one of our best selling dessert is the "Cuban Flan"(amongst my million other duties) I have to make about 3 every 3-4 days so it keeps me busy. I decided to "show you"how I make it.
For those of you not familiar with this dessert, it's literally a cooked custard that is then refrigerated. It is very sweet and rich but so delicious. I am part Mexican/Part Cuban so I can honestly say the Cuban version is so much better.
The Mexican one is a little waterier and not as sweet and rich. We usually serve it with a side of Shaved coconut in syrup. This is such an addictive dessert filled with a creamy, custardy texture yet cool delicious and sweet.
It's the one Cuban dessert my kids can't get enough of and ask for quite often.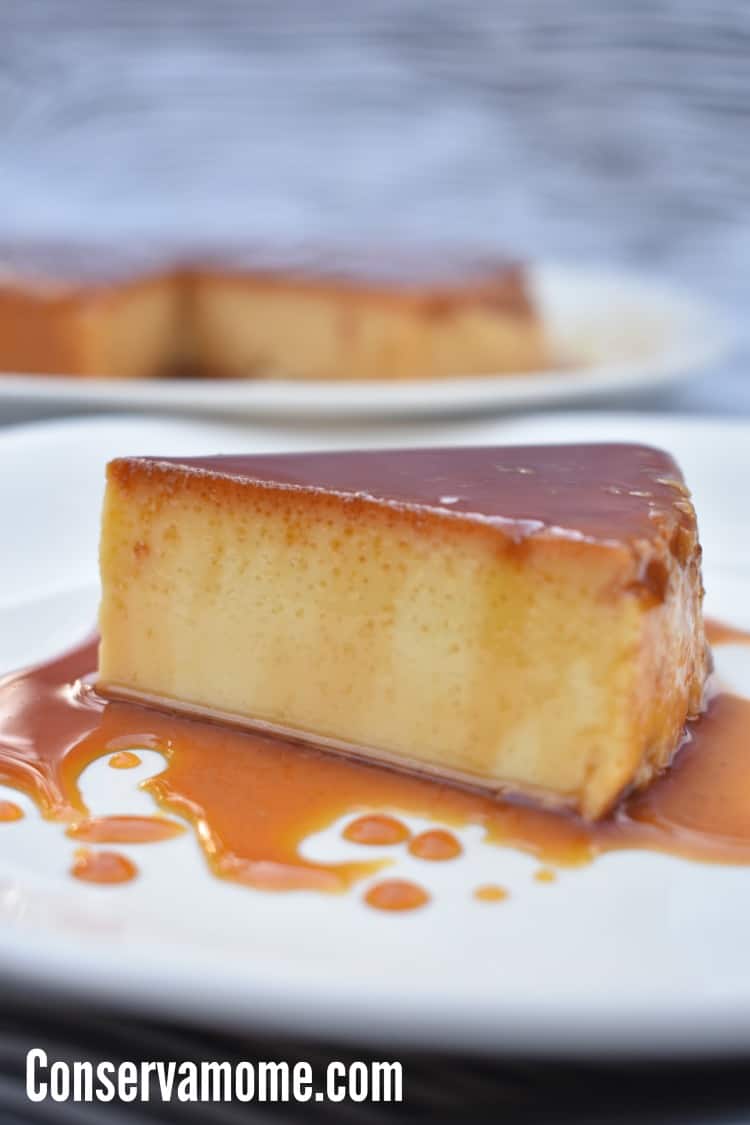 I've always felt like making flan is one of those recipes that remind me of riding a bike. You can make it for a while and know how to do it , then stop making it and once you try it again it all just flows.
The important thing with a flan recipe is how you beat the mixture. If you beat too much it will come out way too watery and thin, if you don't beat enough it will be lumpy. There's something about getting it right that may take some practice.
It took me years of watching my grandmother make this recipe then failing at it miserably the first few times. That being said once you get the recipe just right once, it's a winner! So head below and check out how to make this Traditional Cuban Flan recipe.
Traditional Cuban Flan recipe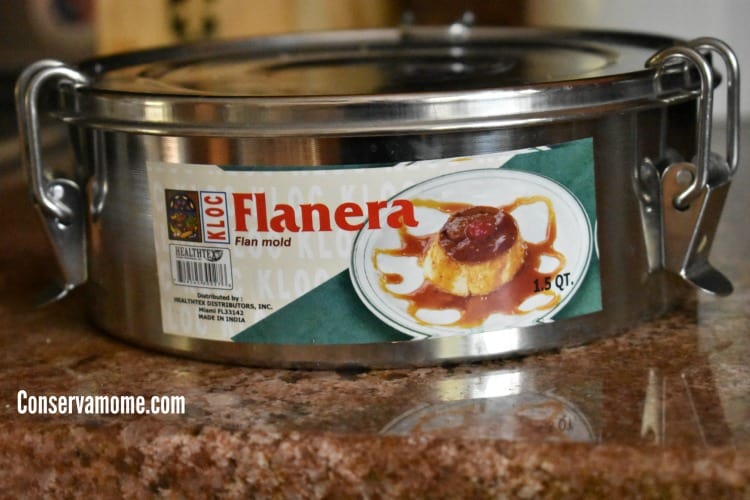 And a half a cup of sugar which you will caramelize on the stove top inside actual "flan pan"
Here is the caramelized sugar in the pan. Some like it darker I like it on the lighter side.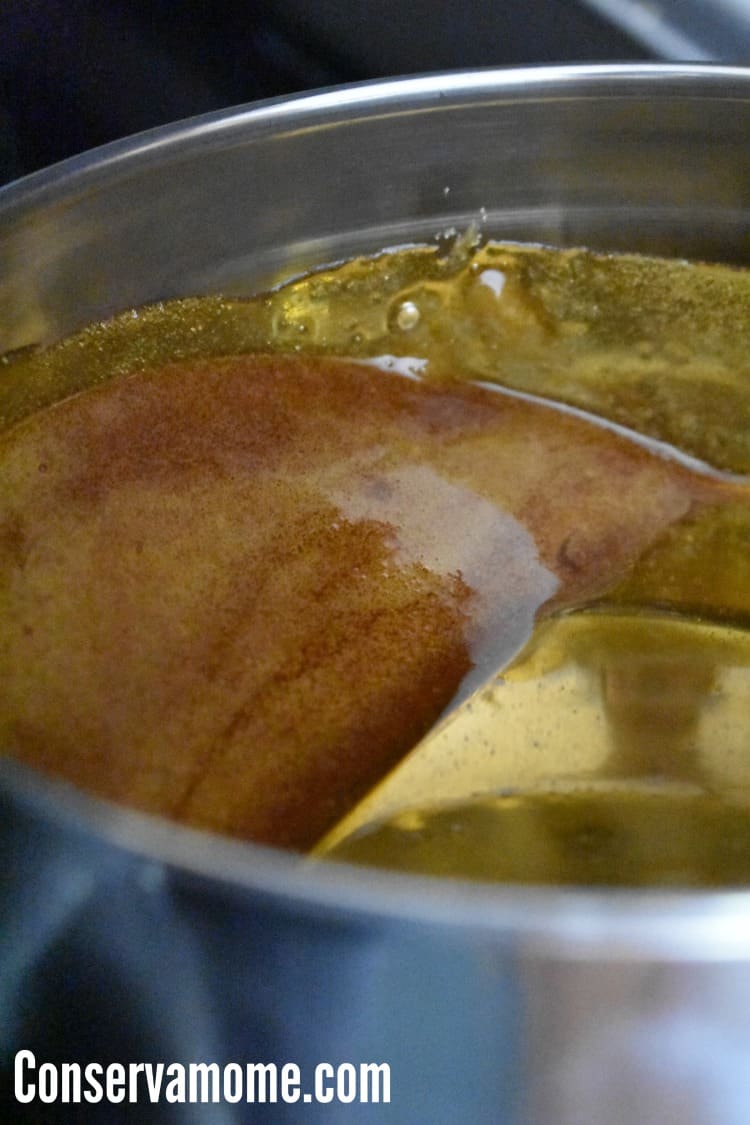 Mix the milks, and rest of the ingredients in a food processor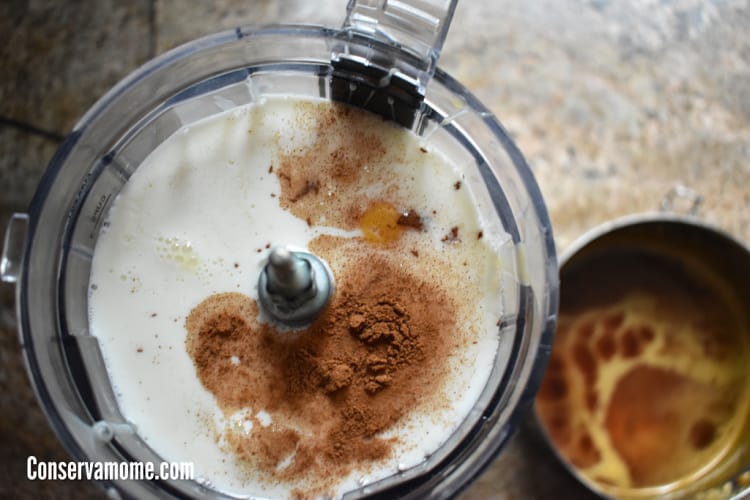 Pour into "Flan pan"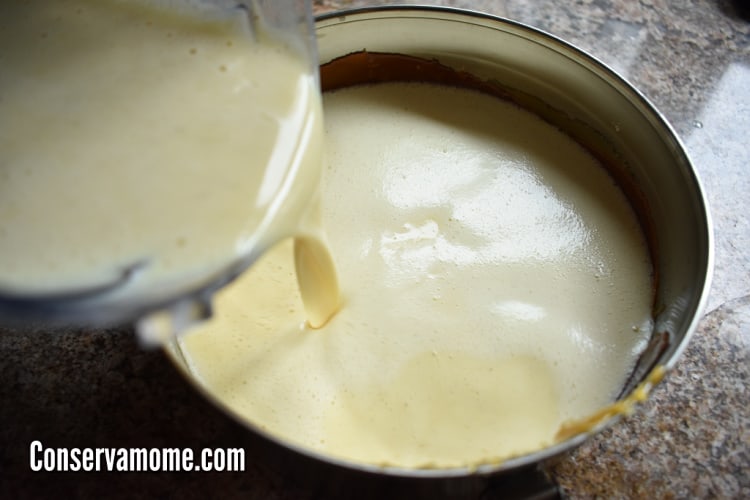 Cook at 350 for 1:25 in a bain-marie (in a water bath)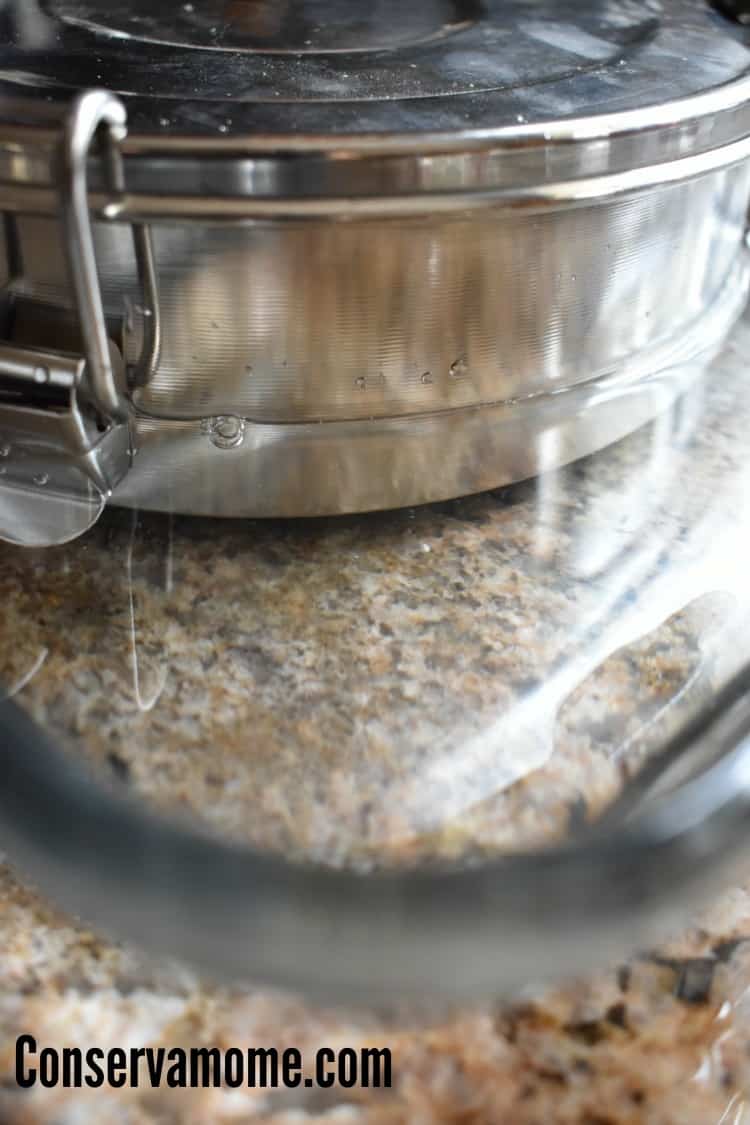 Let it cool completely and place in refrigerator for at least 3 hours- overnight.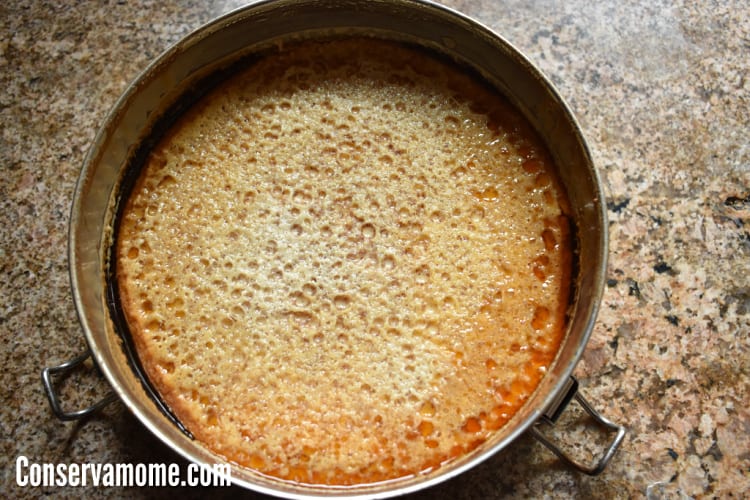 Once it's done cooking refrigerate for a few hours until cold and then cut along edge and flip over onto serving dish.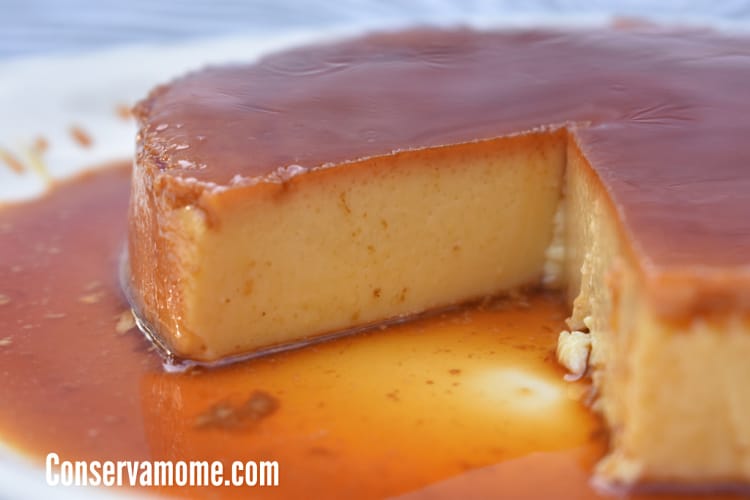 TADA!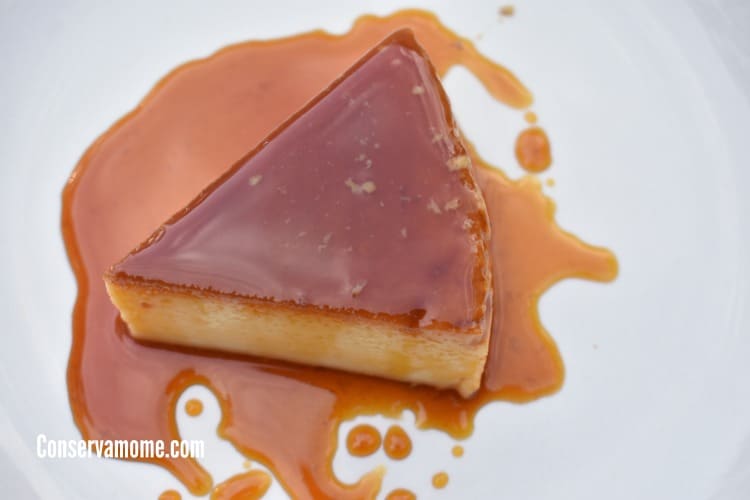 *You can use a pie dish or any other rounded cooking dish as long as it's covered on the top.
This is a rich dessert that is sure to be the hit at any party. It's intense and unique flavors make it an addictive treat! Don't say I didn't warn you!
Looking for other great traditional Cuban Recipes? Check out my Pastelitos de Guayaba here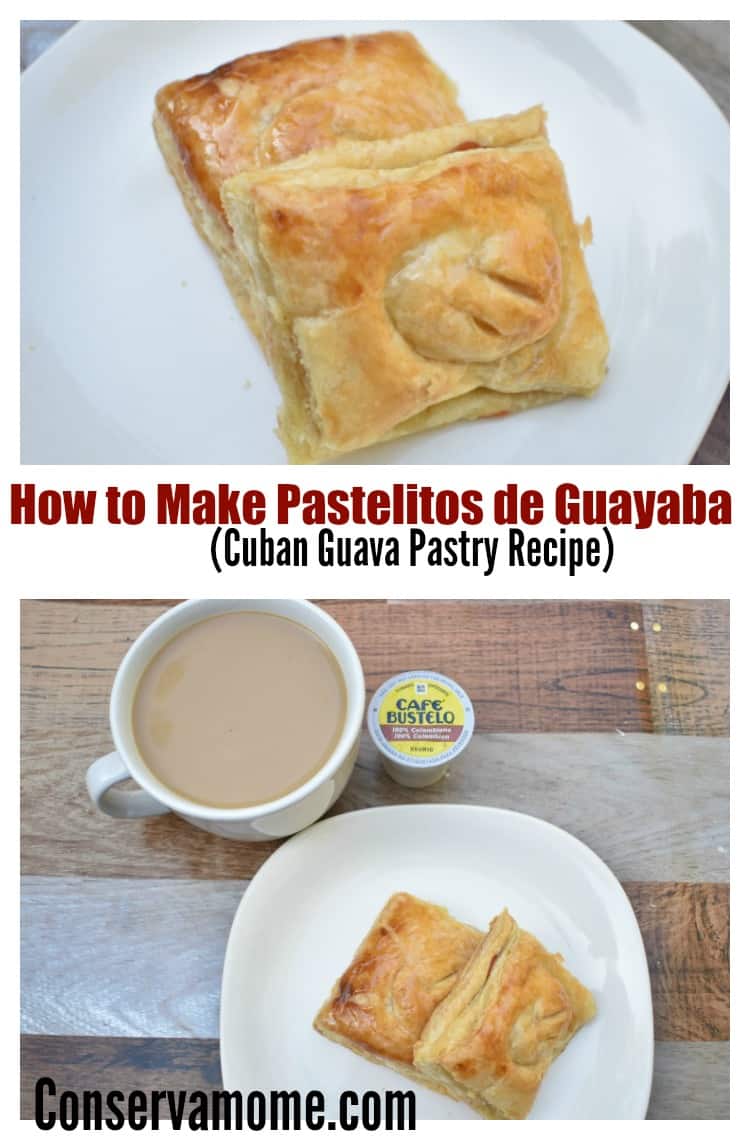 Yield: Amount of slices vary on how thick you cut the slices.
Cuban Flan Recipe (Flan Cubano)
This delicious and rich Cuban Flan Recipe is so easy to make and even tastier to try. Flan Cubano is a traditional recipe and the perfect cuban dessert.
Ingredients
1 Cup of milk
1 Can of Condensed milk
3 whole eggs
3 egg yolks
Cinnamon pinch
teaspoon of vanilla extract
1 cup of Whole Fat Milk
1 Cup of sugar for caramel glaze
Instructions
Preheat oven to 350
Begin by caramelizing the pan. To caramelize just add the sugar over a hot stove and mix until it liquifies. Make sure and coat the bottom of the pan and sides with the sugar glaze. See picture on how it looks.
Mix the milks, and rest of the ingredients in a food processor
Pour into the "Flan pan"with the caramelized sugar and cover flan with lid or foil.
Cook in a bain marie or in a water bath for around 1:25 - This may vary depending on your oven. You'll know it's ready if you insert a toothpick in and it comes out clean.
Refrigerate for at least 3+ hours. Once completely cool and solid run knife through the side and place a dish on top and flip over. See pictures for how to.
Notes
* You can use a pie dish or any other rounded dish just make sure and cover the flan when baking in water bath.

Save