Bring Oceans of fun to your home with this delicious No Bake Under the Sea Cookies that will be the perfect addition to any snack time or party. These fun Ocean Themed cookies will be a hit wherever you take them.
No bake Ocean Themed cookies
Growing up in Florida there's something synonymous with the Ocean and Fun. Now that I live in Pennsylvania where Ocean Fun is usually reserved for the summer, bringing aquatic treats to life is something that I love.
So when you can't make it to the ocean bring the ocean to your home with these fun treats. Best of all getting creative with kid treats doesn't have to be hard.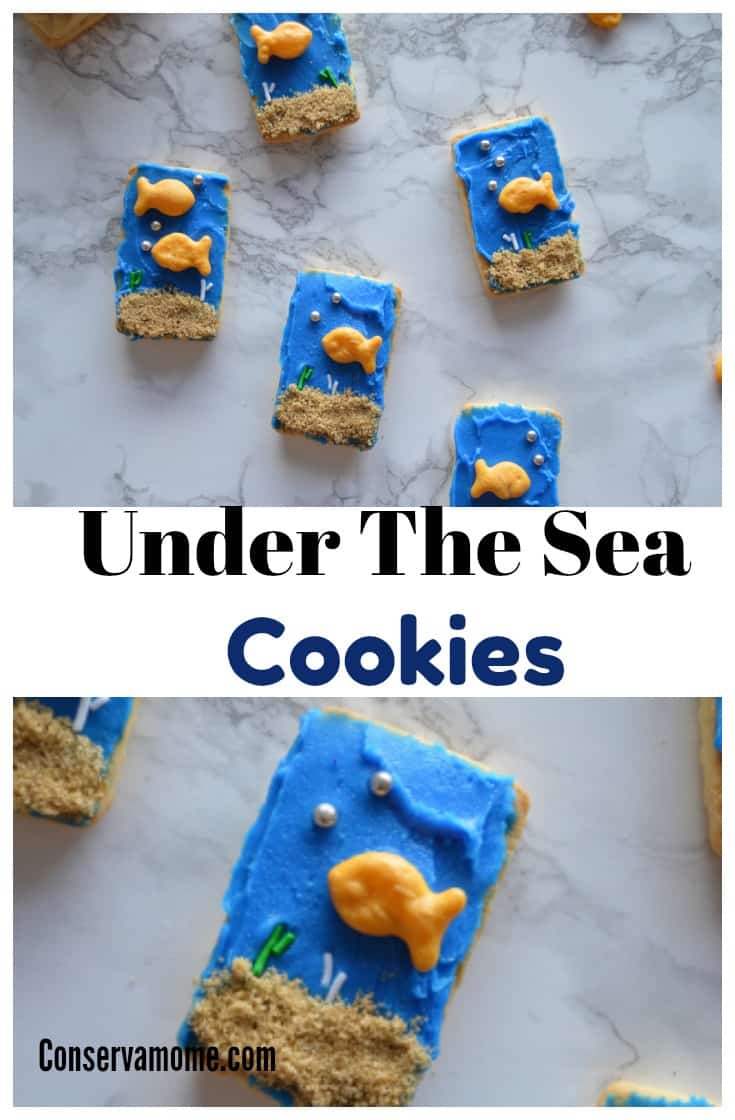 These delicious and easy to make Under the sea cookies are so adorable and easy to make you'll wonder why you never tried making them before. These are perfect for an afternoon snack or a Ocean-themed party. These are no bake making them the perfect treat to make anytime.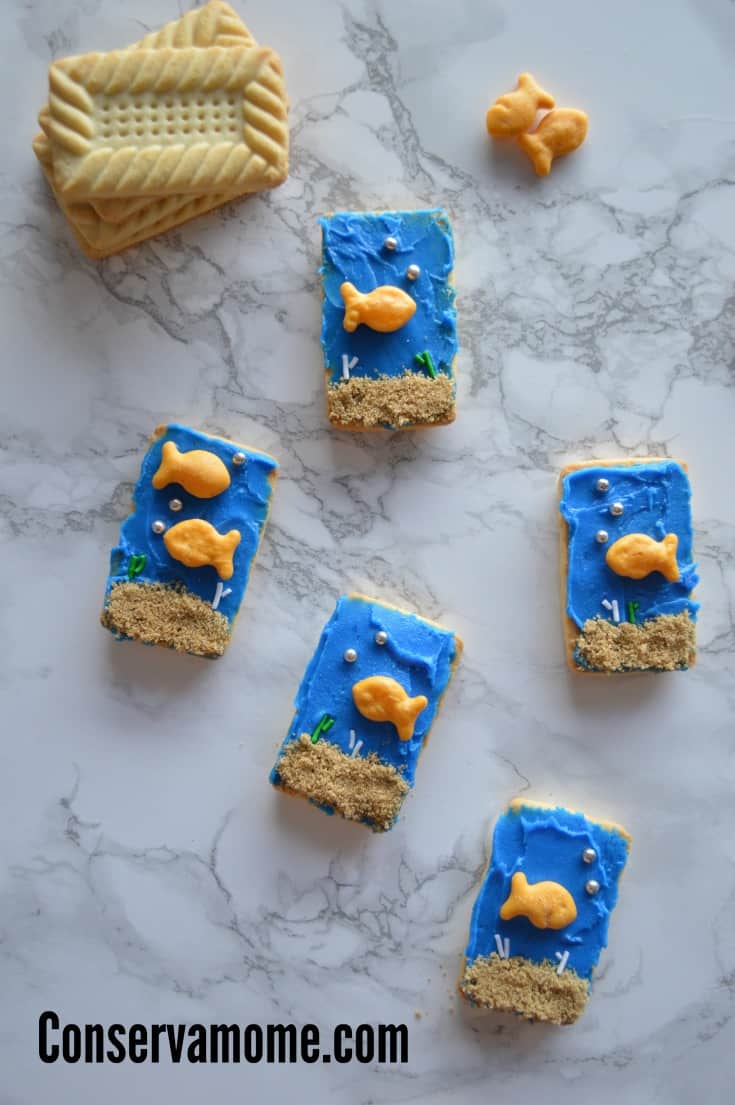 So check out how fun and easy it is to bring these no-bake treats to your home!
What you'll Need to make No bake Ocean themed cookies
– Your favorite shortbread cookies
– Blue buttercream icing
– Brown sugar
– Round silver sprinkles
– Green sprinkles
– White sprinkles
– Fish-shaped crackers
– Offset spatula
– Toothpick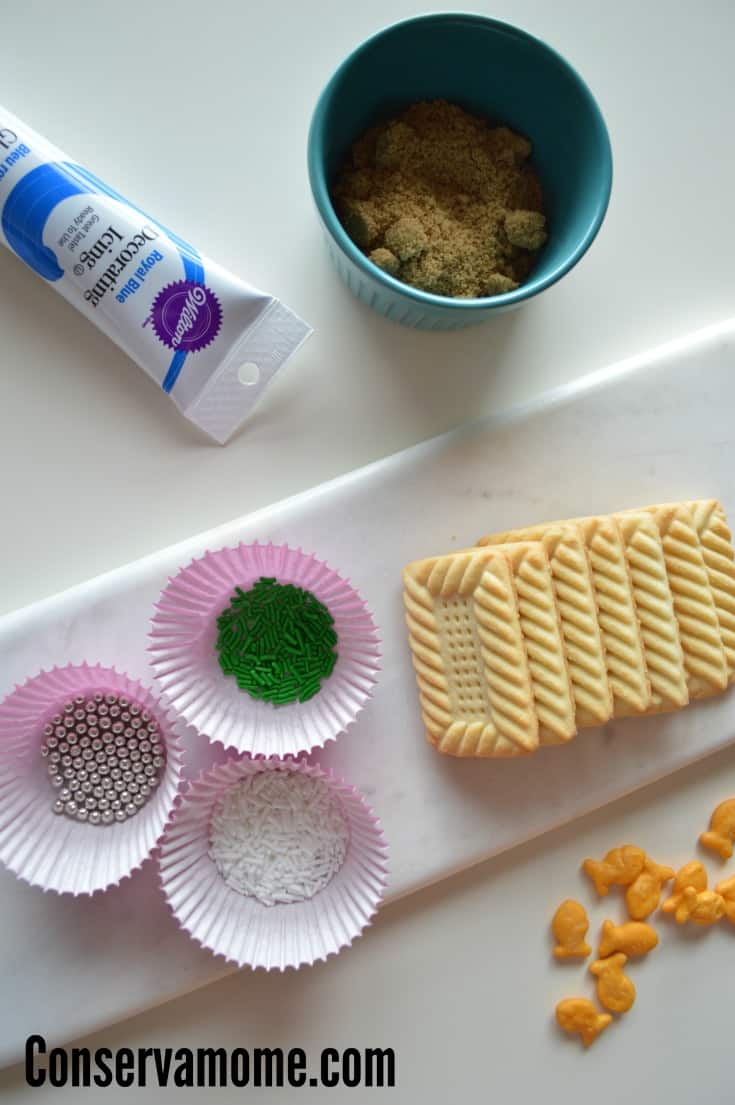 With an offset spatula, spread blue buttercream on the flat, backside of one shortbread cookie.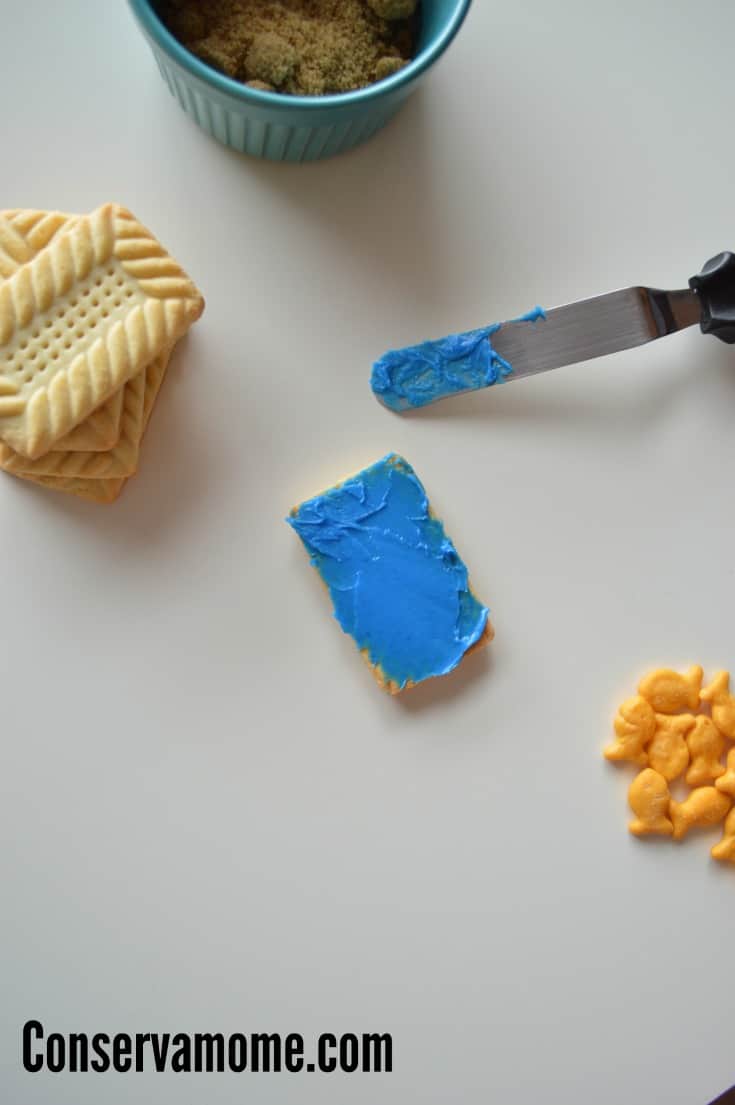 Cover it with icing evenly and entirely.
Cover 1/3 of the cookie with brown sugar and gently press down.
Using your green and white sprinkles, form your "coral reef." Your toothpick will help get the sprinkles in place without ruining the icing.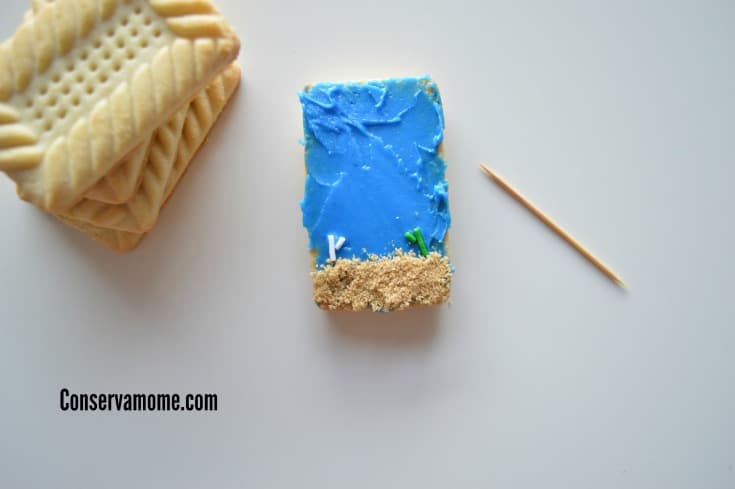 Place your fish-shaped cracker on blue portion of the cookie. Follow by placing round silver sprinkles by the fish's mouth – these act like the 'bubbles.'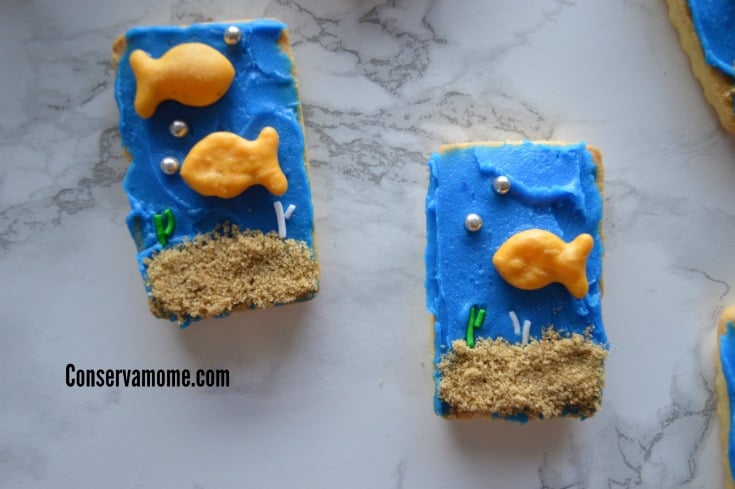 Serve and enjoy!
Make sure and pin the picture below to save this fun recipe for later!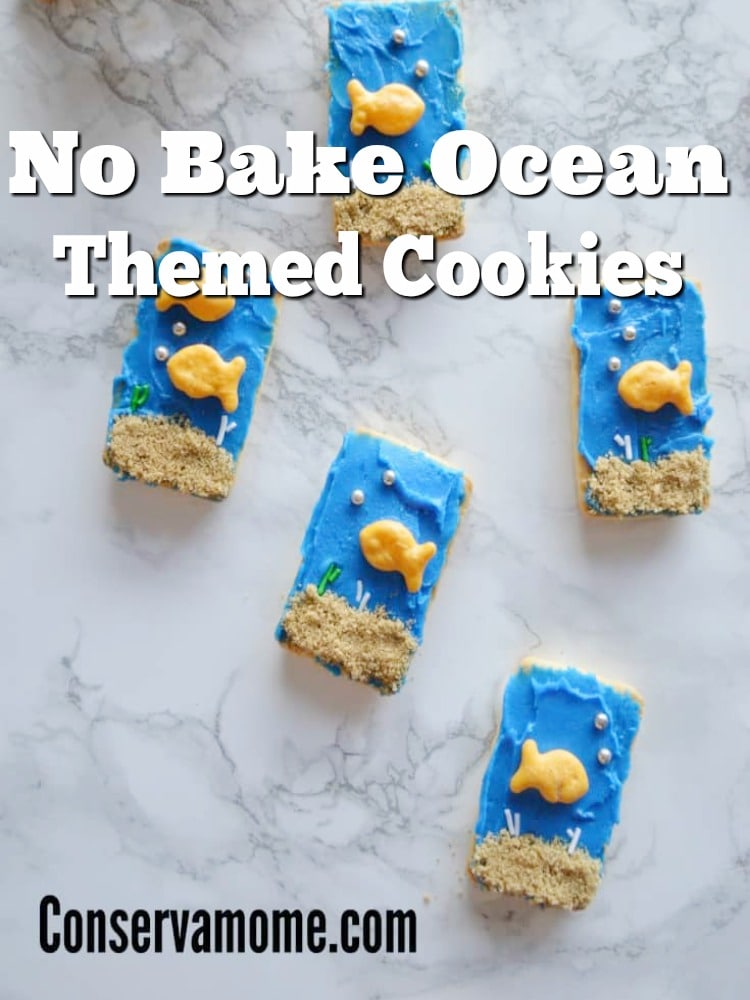 Aren't they they cutest thing ever? So easy to make and even more delicious to eat!
Looking for other themed snacks and treats? Check out this delicious and fun Wormy Sand cups recipe or Mini Strawberry pop Tarts