These delicious Wormy Sand Cups will be the perfect snack treat for any occasion including a play date, party or just because. Find out what an easy kids snack idea this is.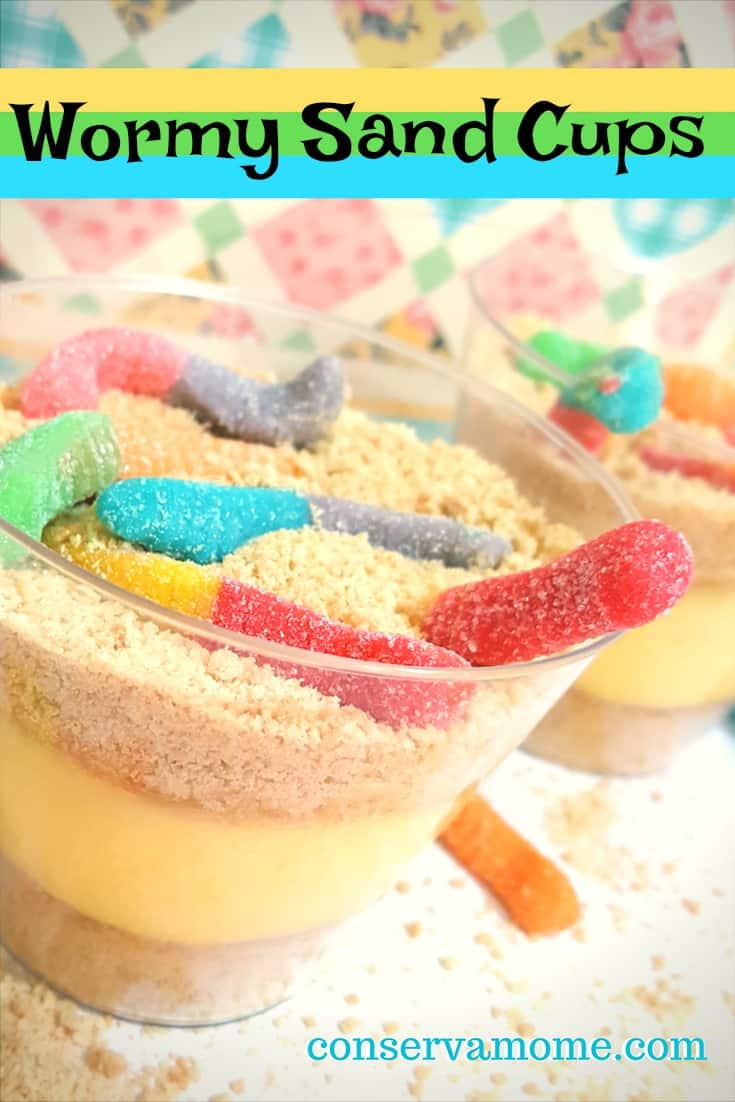 Wormy Snack Cups
Kids love themed snacks. With summer here parents may have to think outside the box when it comes to bringing some summer treats their kids way. This fun and easy pudding cup is a blast for little ones to eat. Best of all it's extremely easy for parents to make as well. Ready to throw a fun play date or a small gathering? These easy treats will be a hit during this event.
So check out this fun and easy process below and make the perfect Wormy Sand cups.
What you'll need to make this Easy kids snack idea
1. Oreo Cookies (Golden)
2. Jell-O Pudding Mix (Vanilla)
3. Trolli Sour Brite Crawlers minis
4. Clear Tumblers (Grab a 10-pack at Dollar General for $1)
5. Milk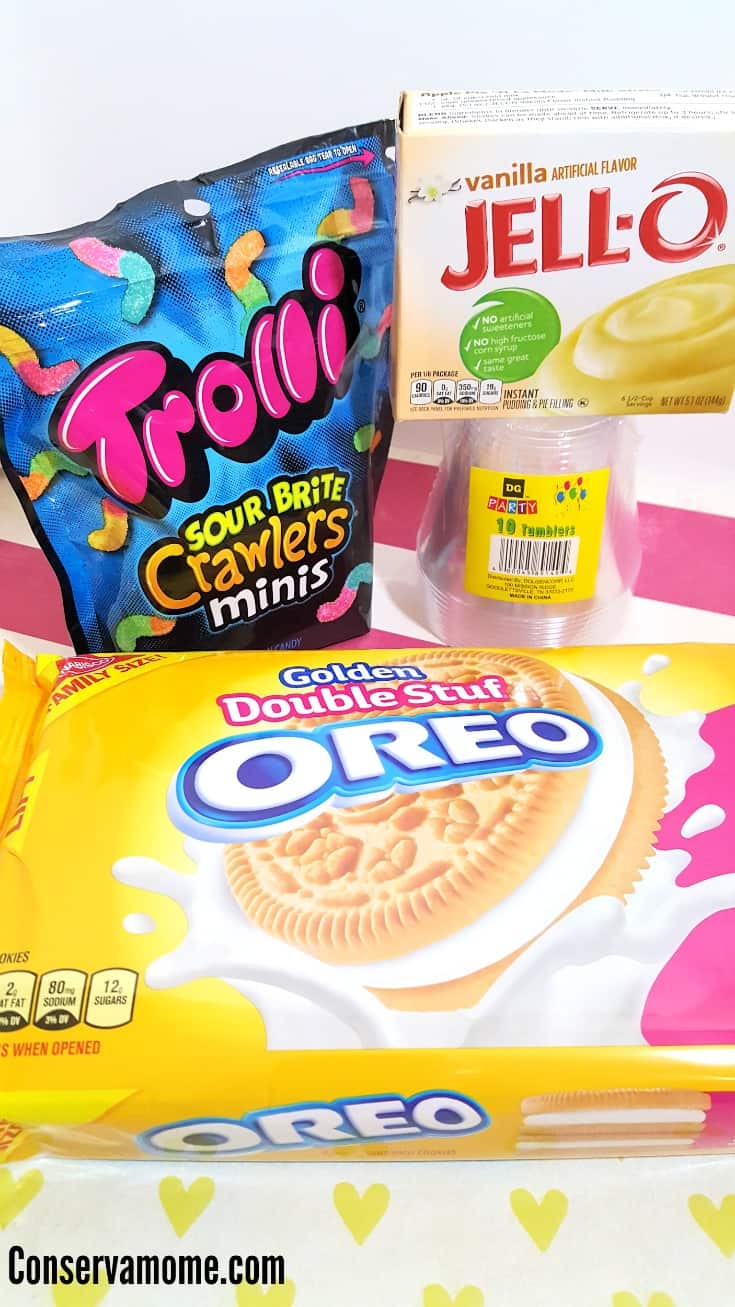 Instructions:
1. Separate cream from Oreo cookies and set aside in a bowl.
2. Make Jell-O Pudding (follow instructions on box)
3. Add-in Oreo cream to Jell-O Pudding and mix until smooth, then place in the fridge and let it set for 5 minutes.
4. Put Oreo cookies in a food processor or blender and blend until cookies have a sand-like texture.
To create the Sand Cups:
Pour cookie crumbs (sand) in clear tumbler and fill 1/3 of cup.
Pour pudding over cookie crumbs filling 1/3 of the cup.
Add more cookie crumbs leaving some space for worms.
Decorate with worms or let the kids add the worms and enjoy!
This is a fun treat that your kids will enjoy. Perfect for a party,event or afternoon snack. Looking for some more fun Summer Treats? Check out this round up of 15 delicious & refreshing fruit Popsicle recipes!
Don't forget to pin this recipe and share it with friends to try out for themselves 🙂
Enjoy!