Hot cocoa weather is here! Check out a delicious Swiss Miss  S'mores Hot Cocoa recipe that will warm the body during these cold winter months. This is a sponsored post on behalf of Swiss Miss. However, All opinions are 100% mine.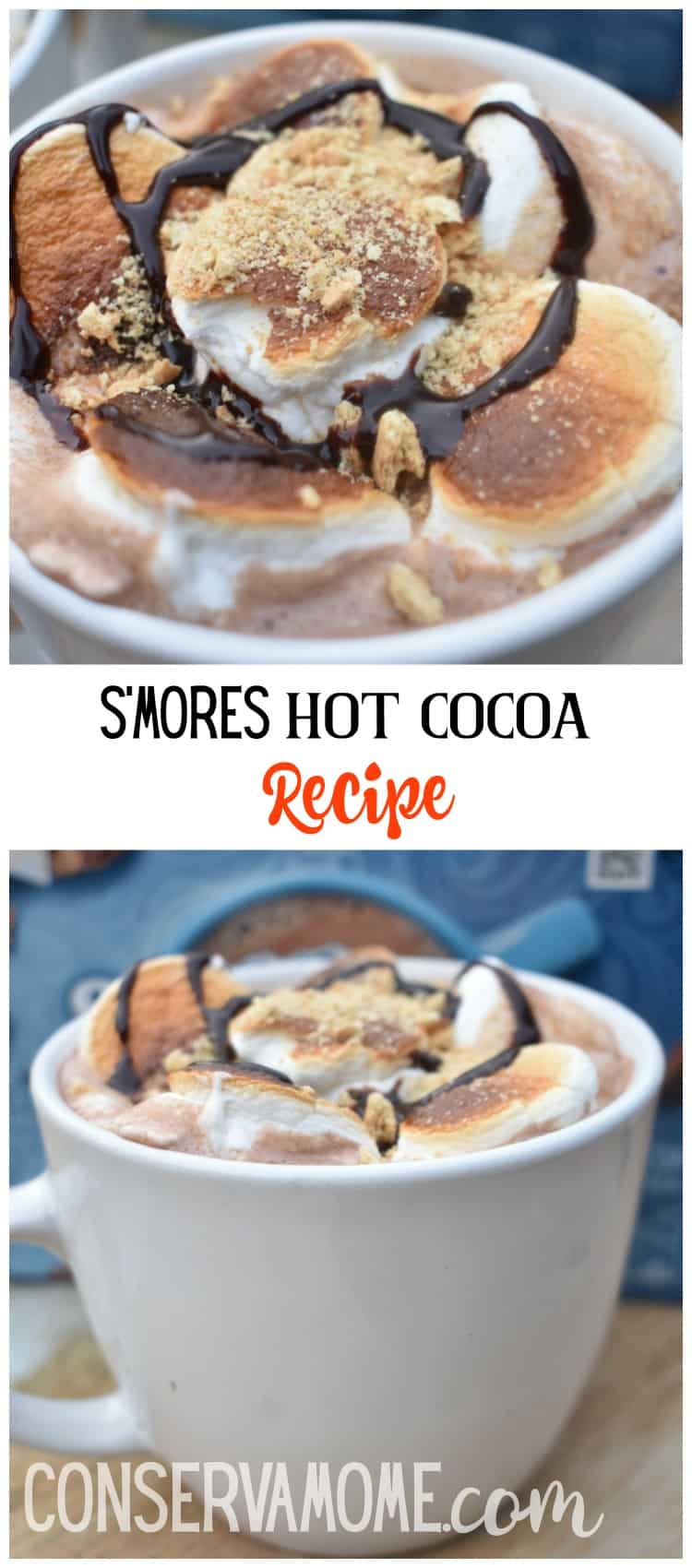 It's the perfect weather for hot cocoa. Here in New England we haven't gotten out of the 30's in about a week and a half, which means we need something perfect to help warm the body & soul. My son says hot chocolate in winter is what the body needs, just like ice cream in the summer. I couldn't agree more.
One hot chocolate we love in our home is Swiss Miss because it's quick and easy to make.  Letting us enjoy delicious hot chocolate easily & conveniently.  This winter Swiss Miss has tons of fun, new recipes for the whole family to try. They've got some fun idea & recipes you'll definitley want to try out!  Just head over to their page and check them out.  Most important you can easily grab a 30 pack of delicious Swiss Miss Hot chocolate in a variety of flavors like Hot chocolate with Marshmallows at Walmart!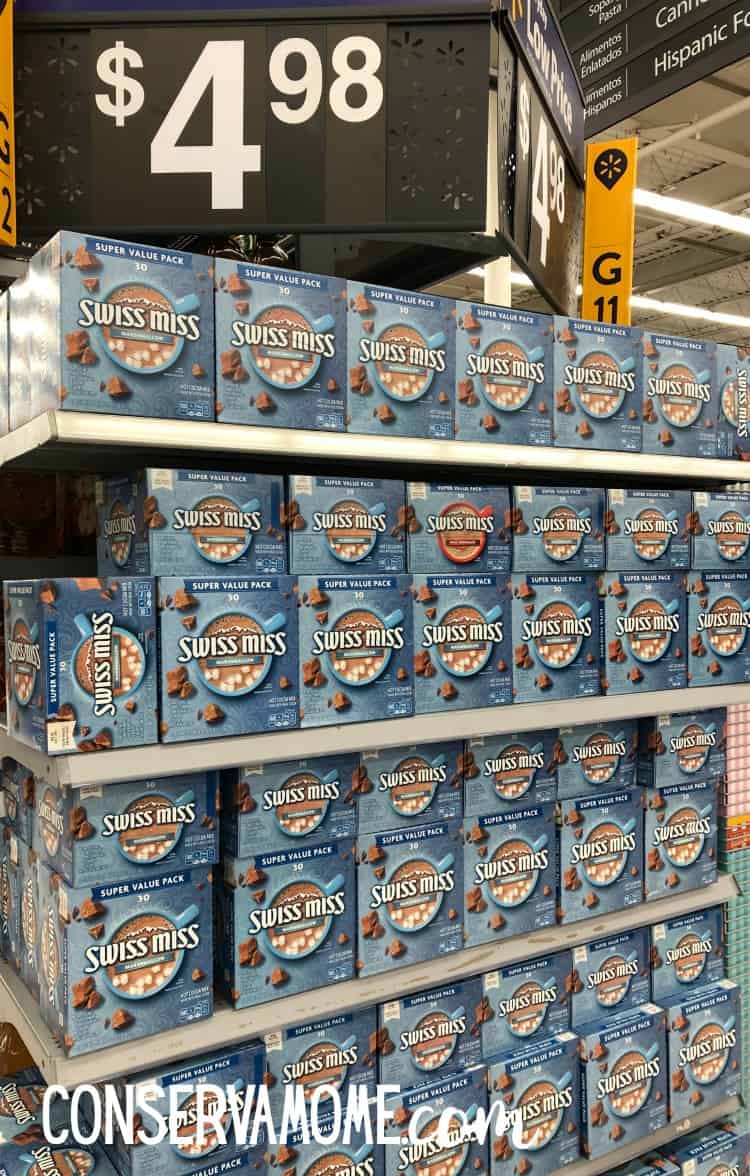 So while you're shopping for all your holiday needs, make sure and grab a pack of this delicious hot chocolate to help keep you warm during all the winter fun!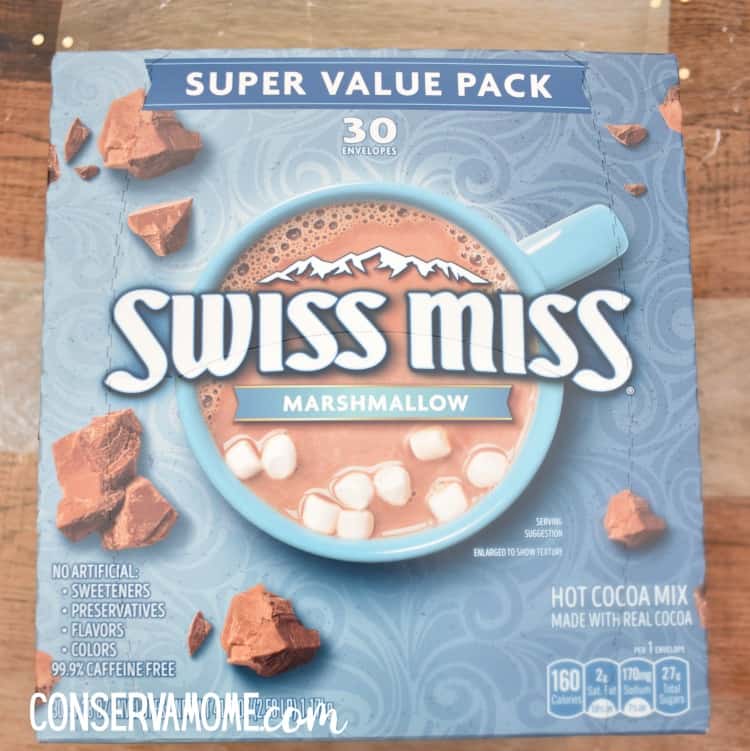 Check out this delicious recipe I make for my family that incorporates our love of S'mores and delicious Swiss Miss Hot cocoa.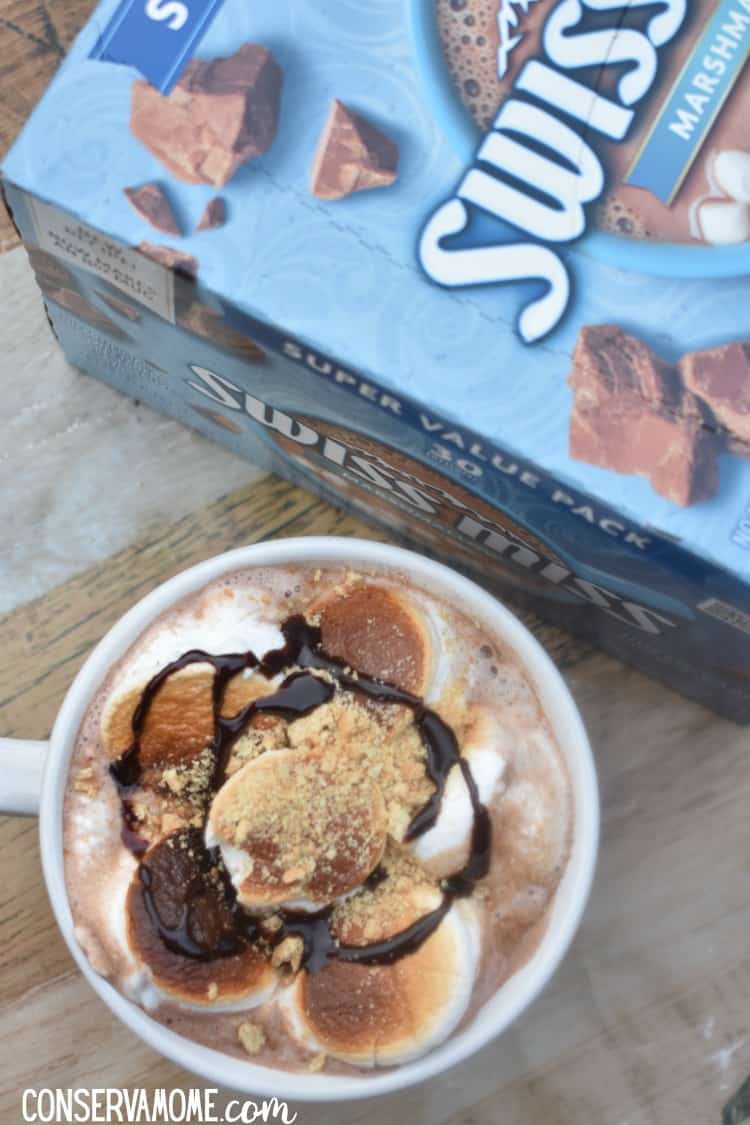 It's an easy recipe and most important you can easily grab all the necessary ingredients conveniently at Walmart!
Now for the recipe!
What you'll need:
Swiss Miss Hot Chocolate with Marshmallows
Large Marshmallows
Chocolate Syrup (for garnish)
Crushed Graham crackers
Prepare the Swiss Miss hot chocolate according to directions.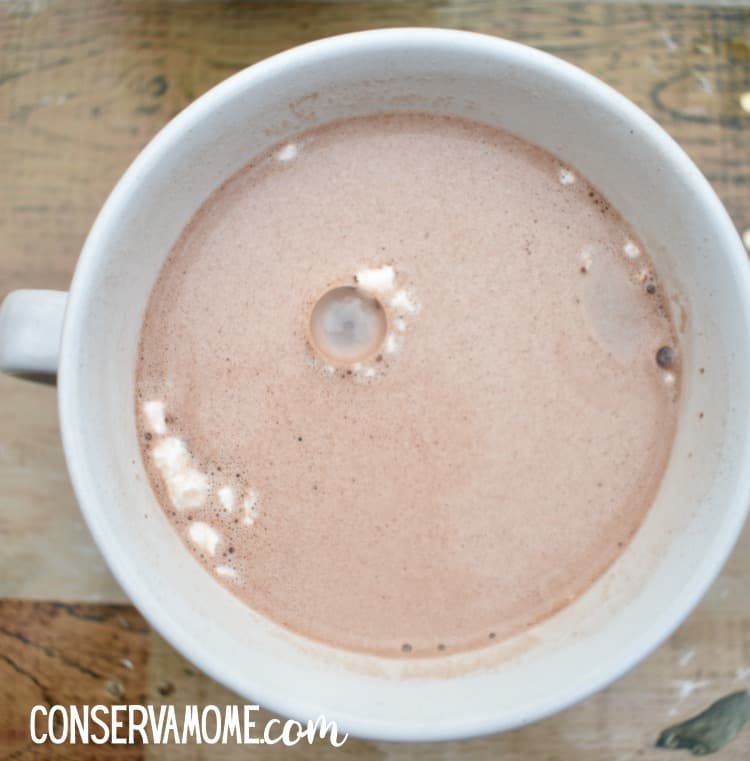 Place marshmallows in groups of 2-3 on a parchment paper.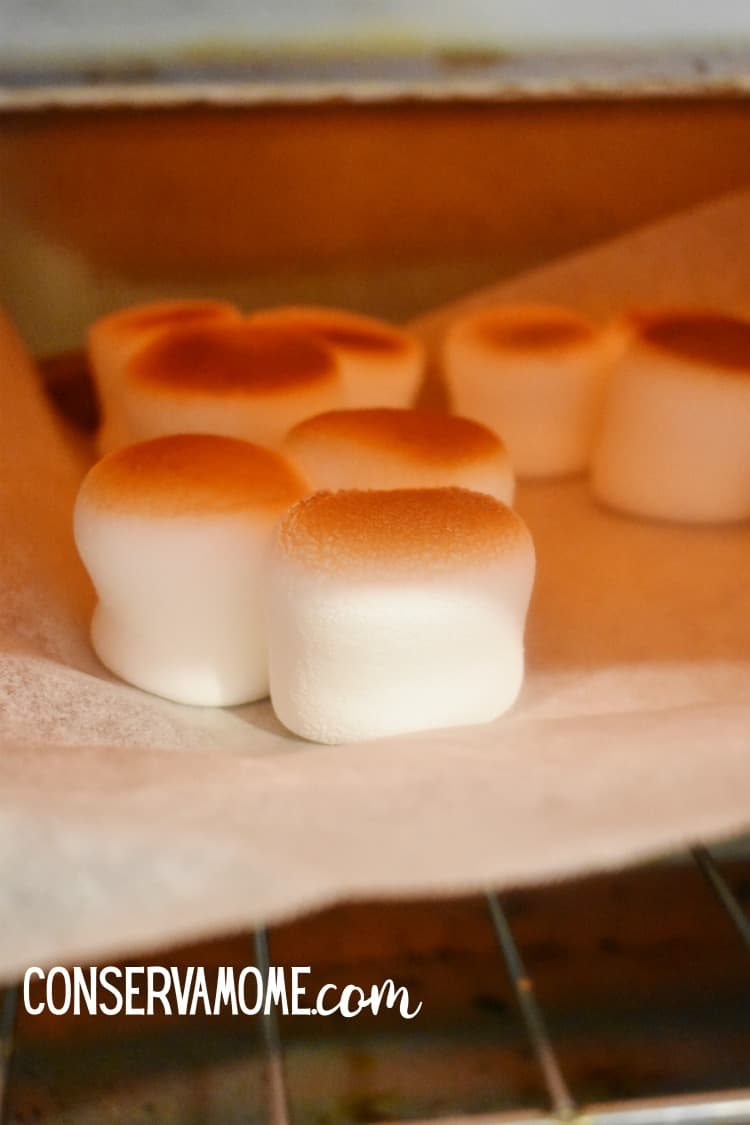 You're going to broil them for a couple of minutes. * You need to watch them because some will get that burnt look faster and all ovens are different. I used my toaster oven and it took about 2-3 minutes.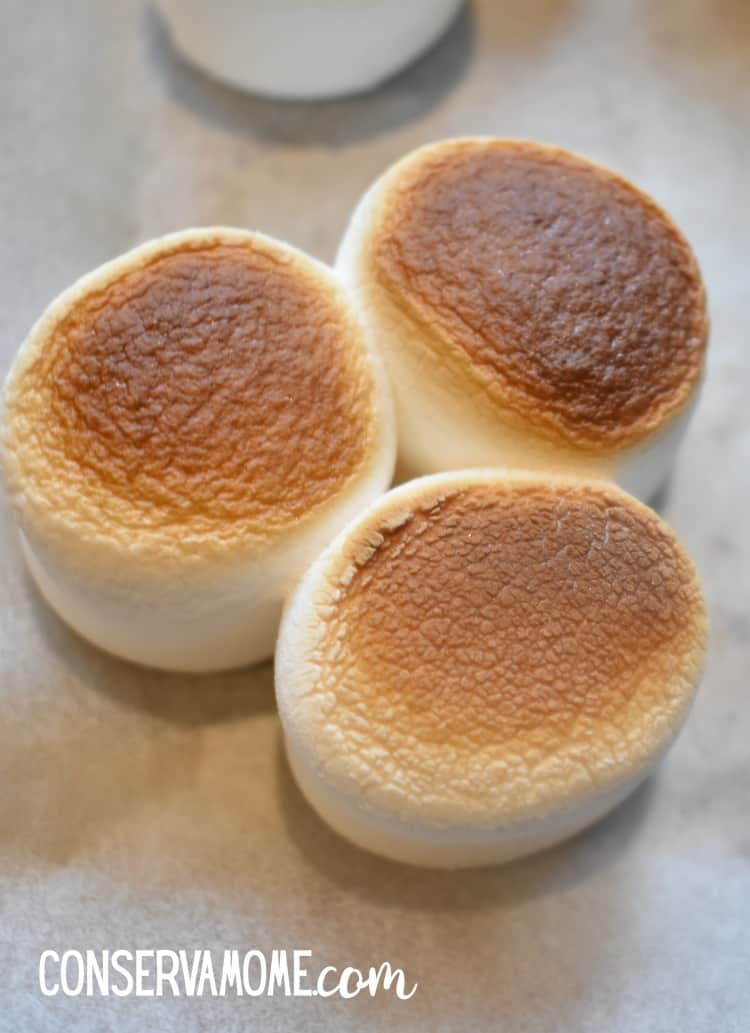 Use a spatula to remove the cluster of marshmallows and drop onto prepared hot cocoa. How many you add to your drink will depend on the size of your mug.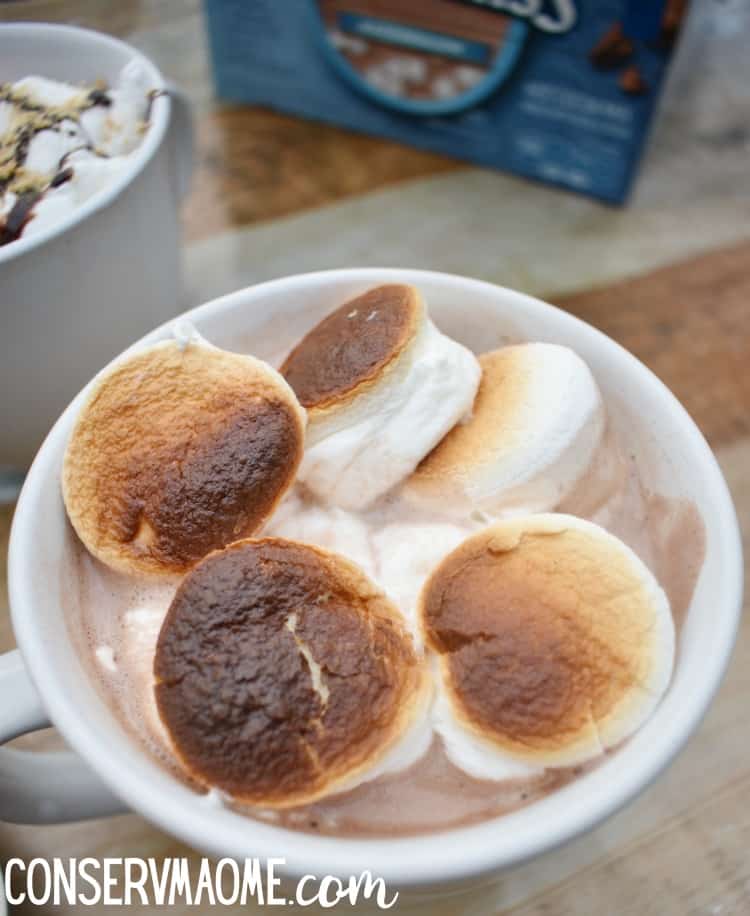 Top with crushed up graham crackers –Hint an easy way to crush them up is to place the graham crackers in a plastic bag and use a roller or can to roll over and crush them.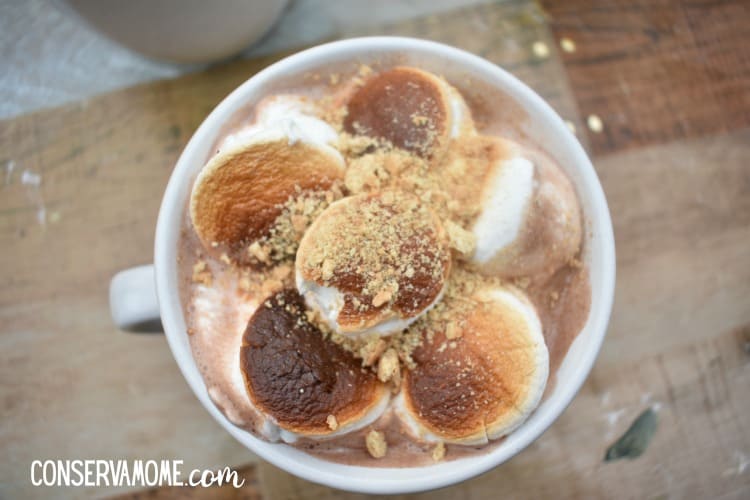 Finally, Garnish with chocolate syrup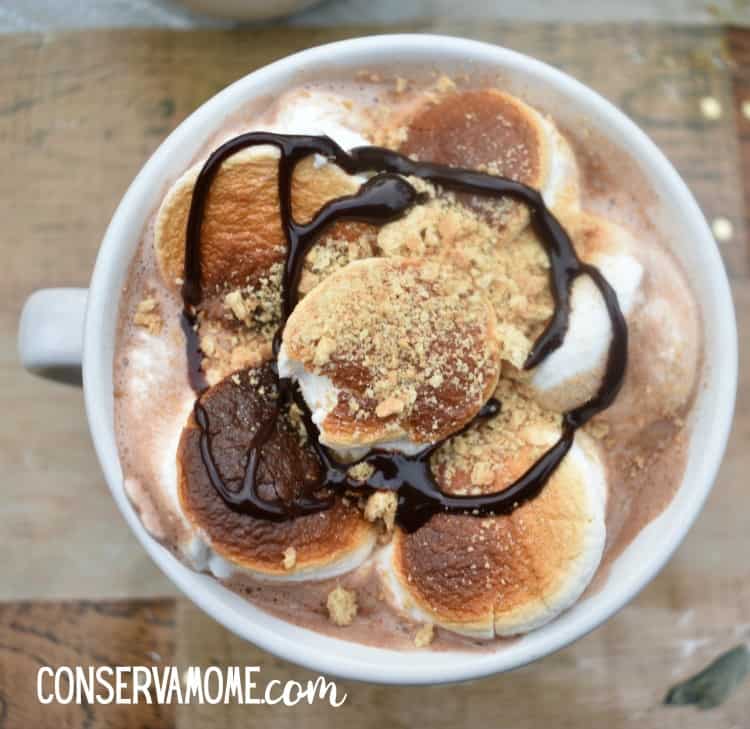 This hot cocoa is SOOOO easy to make and so incredibly delicious, your family won't want to drink hot cocoa any other way again!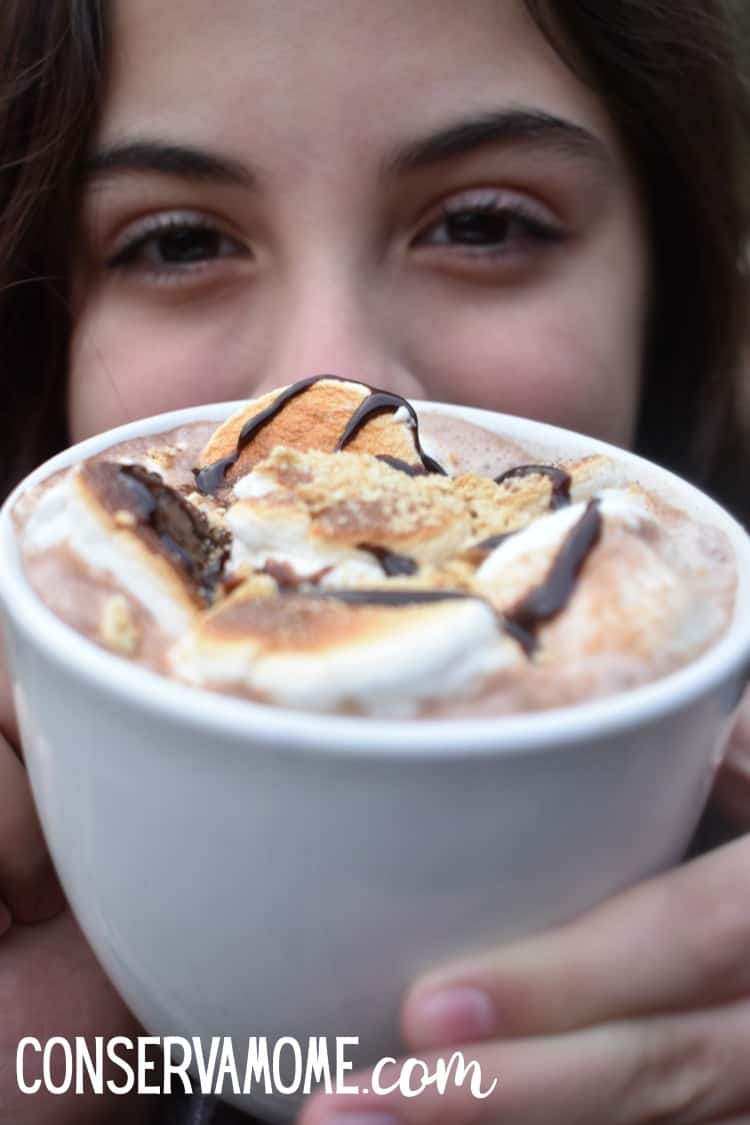 So head to Walmart today and grab the ingredients to make this delicious treat for your family (or yourself). Most important don't forget to head to the Swiss Miss Page and check out some other delicious recipes and ideas you'll want to try this winter!