I could give you a million visit reasons to visit Hersheypark, here are 12 reasons to visit Hersheypark this summer. Although I received season passes to facilitate my review as well as tickets for my giveaway by being part of the 2023 Sweetest Families, all opinions are 100% my own! Don't forget to check out the giveaway at the bottom of the post!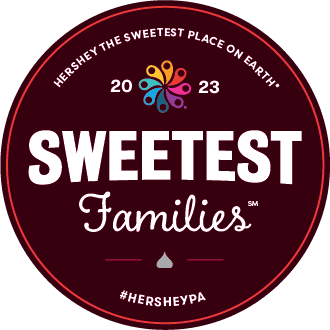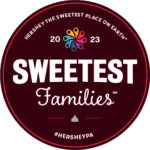 10 Reasons to Visit Hersheypark this Summer + Enter to win 4 Tickets to Hersheypark!
We are huge fans of Hersheypark. It really is The Sweetest Place on Earth. We moved to Pennsylvania a few years back and one of the biggest items on our bucket list was definitely Hersheypark. I'm so glad we got to cross it off because ever since we did we have become huge fans. Before visiting we didn't know what to expect but let's face it do we need any more convincing than the main reason which is Chocolate? That being said this park is so much more than chocolate. I was surprised, to be honest at how much there is to do, eat and see at this park. It really has it all. Although I can give you more than 10 Reasons to Visit Hersheypark this summer.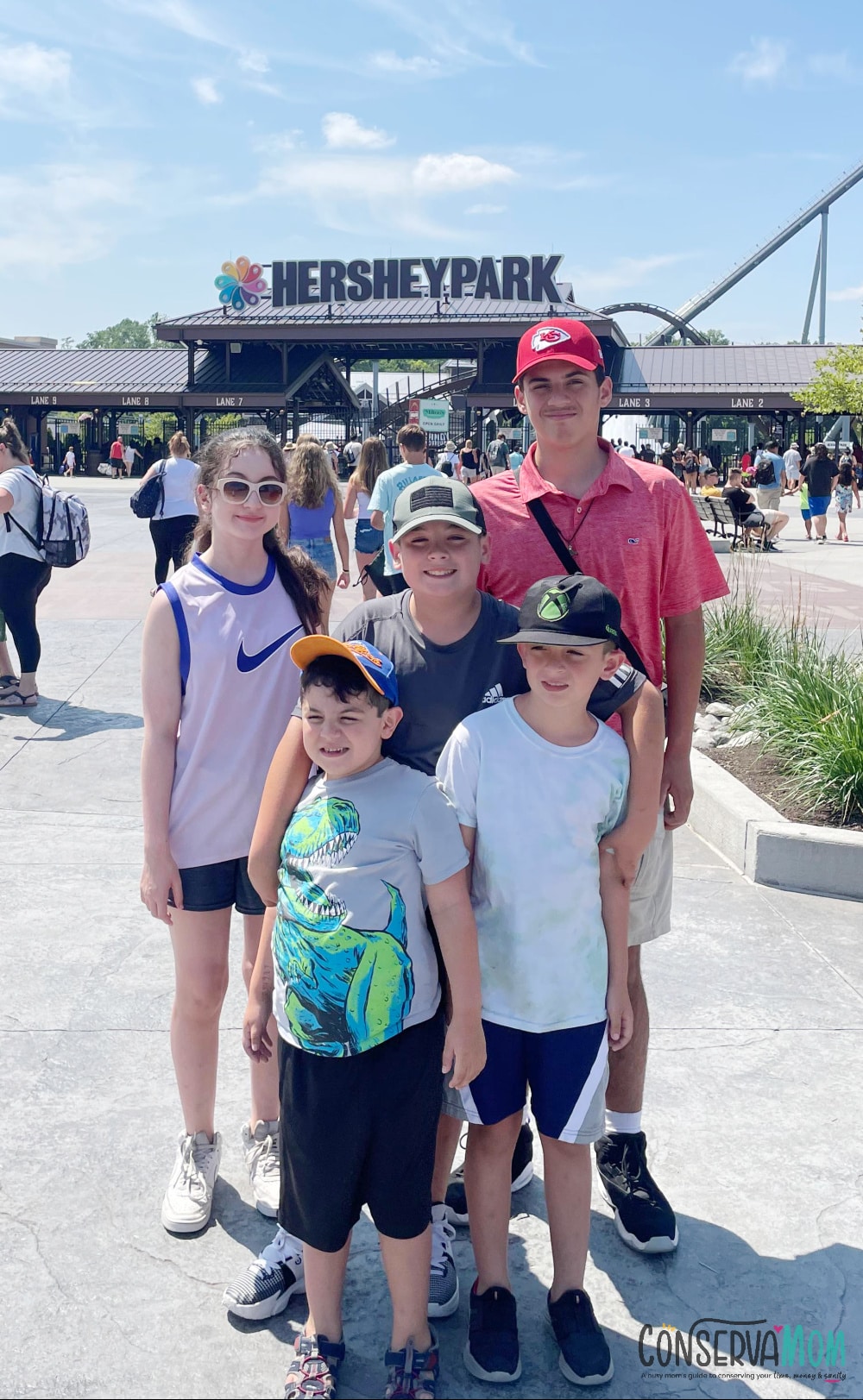 1. The Chocolate
Ok, I had to start with the Chocolate because hello! But how could anyone turn down the idea of visiting a place dedicated to chocolate?! From the ride names to the characters to the actual food. This really is a sweet place to visit. While here make sure and check out The Chocolatier, a restaurant dedicated to past and present pieces from the Hersheypark® ride collection, one-of-a-kind views of neighboring attractions, and a second-story patio and bar. Limited-time seasonal food and drink offerings are available at this location!

The Chocolatier celebrates the life and legacy of our founder, Milton S. Hershey, by continuing to bring people together for happiness, fun, and of course, chocolate.
2. Hersheypark has something for everyone.
The most phenomenal thing about Hersheypark is that you can experience everything from thrilling coaster rides and chocolatey adventures to premier restaurants. There is a ride for everyone!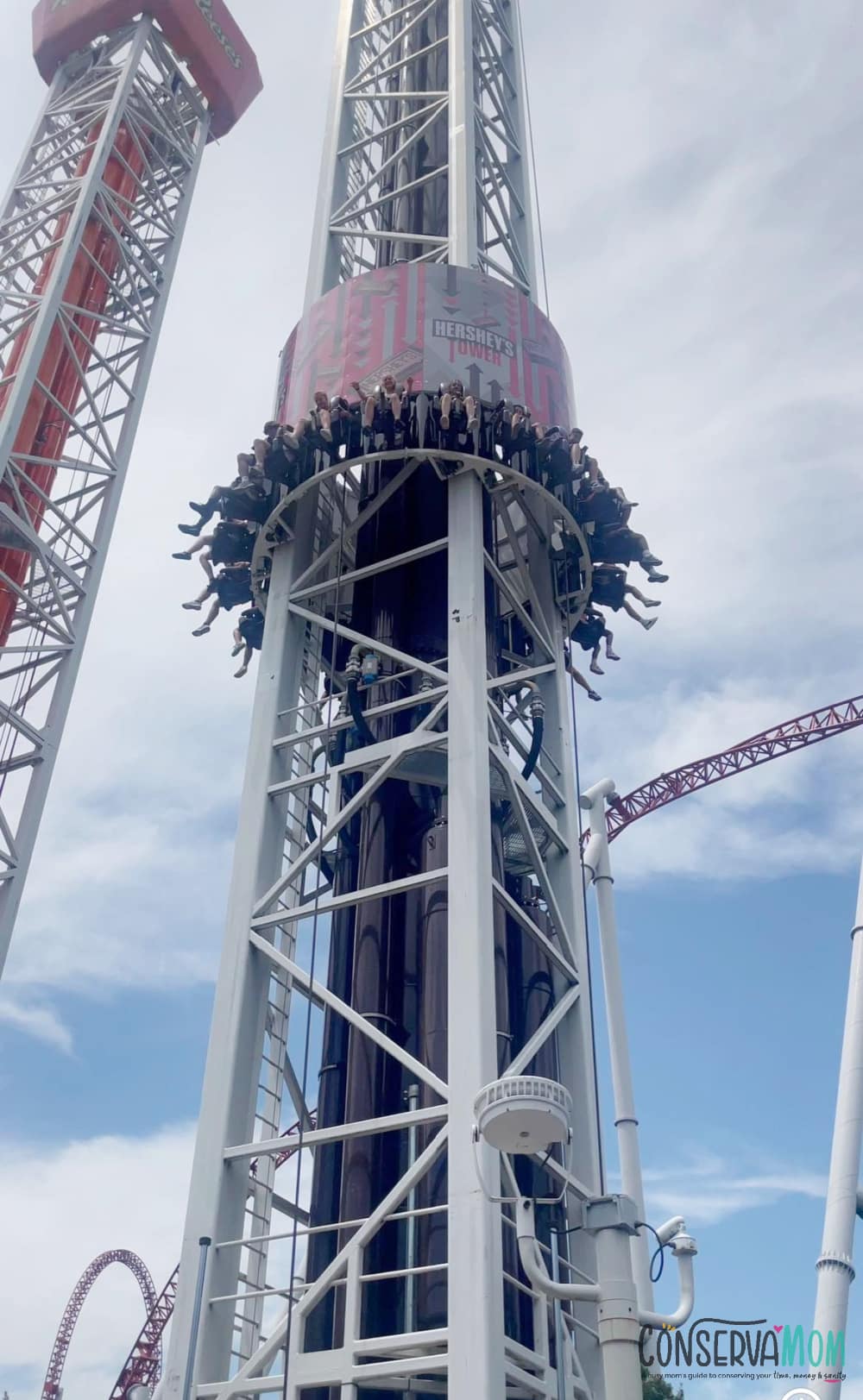 There is something to do for everyone.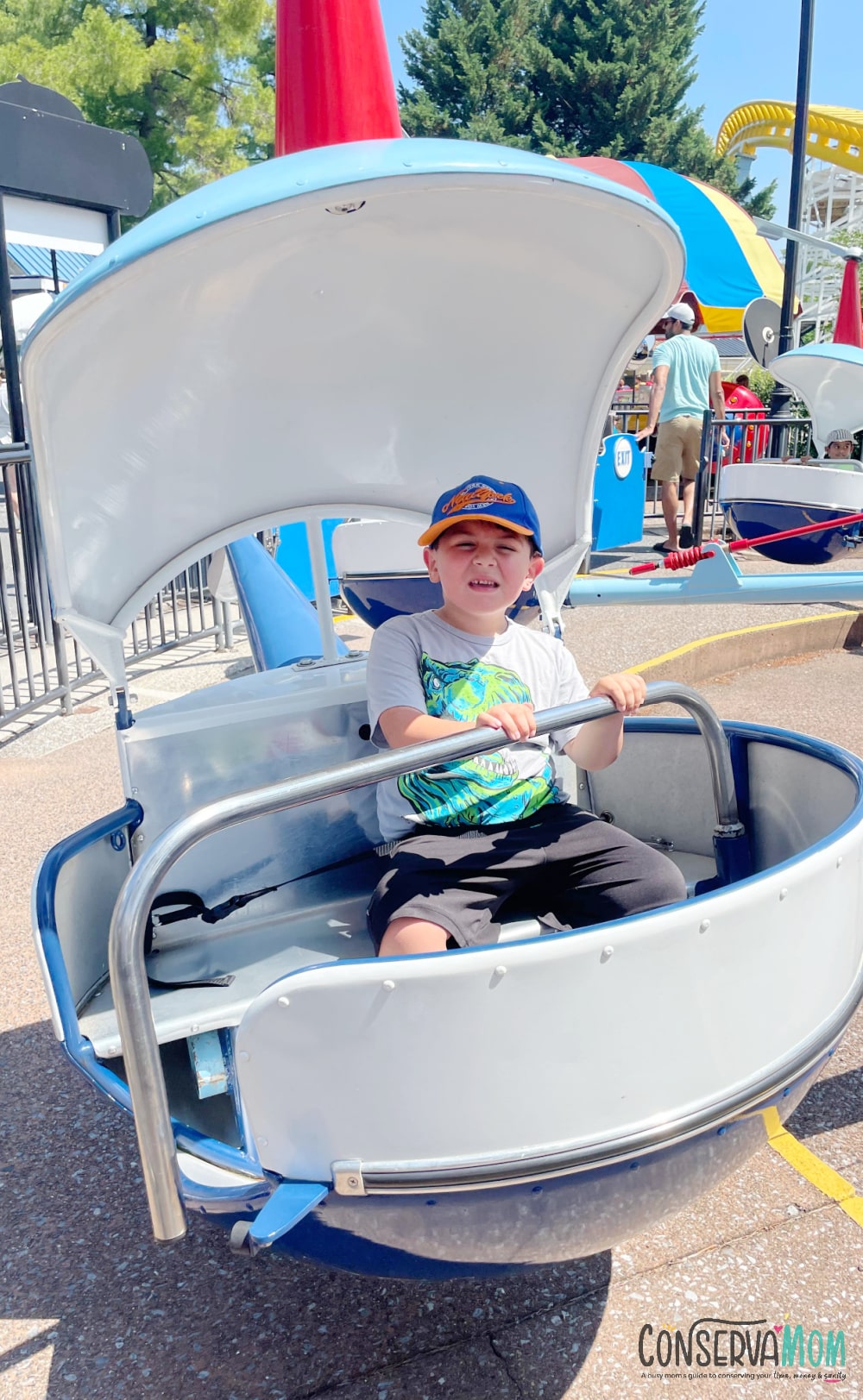 You'll find fun rides for your smallest kisses to thrilling rides for those of you seeking adventure. You'll leave with sweet, chocolate-filled memories that can only be made in Hershey's The Sweetest Place On Earth®!
They have a pretty fun way of helping guests figure out what rides they can go on and it's easy to check it out when you arrive so your kids can now what rides they can and can't go on.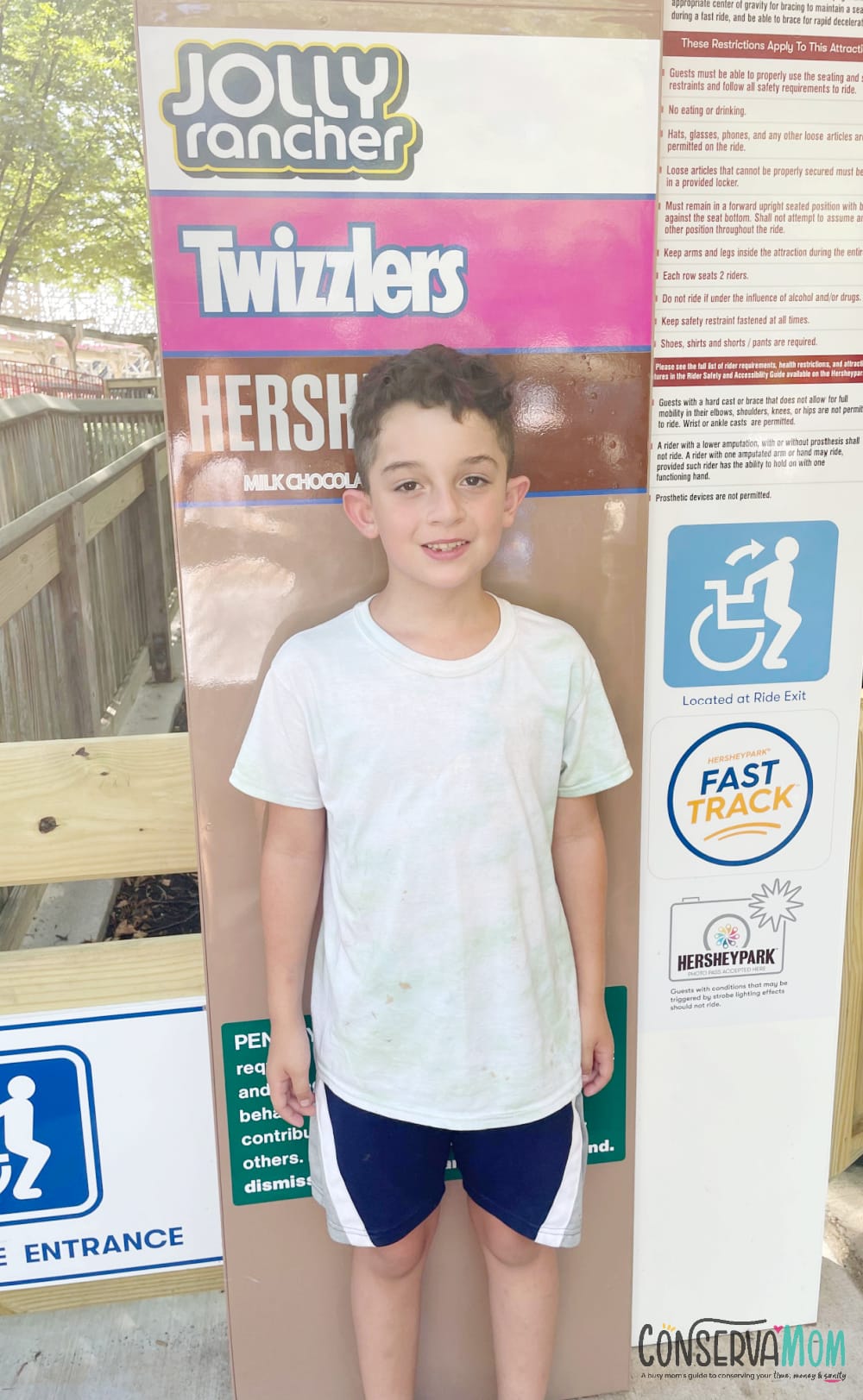 3. There's a Zoo at Hershey's!
You heard right! There's a fantastic zoo filled with some pretty cool animals.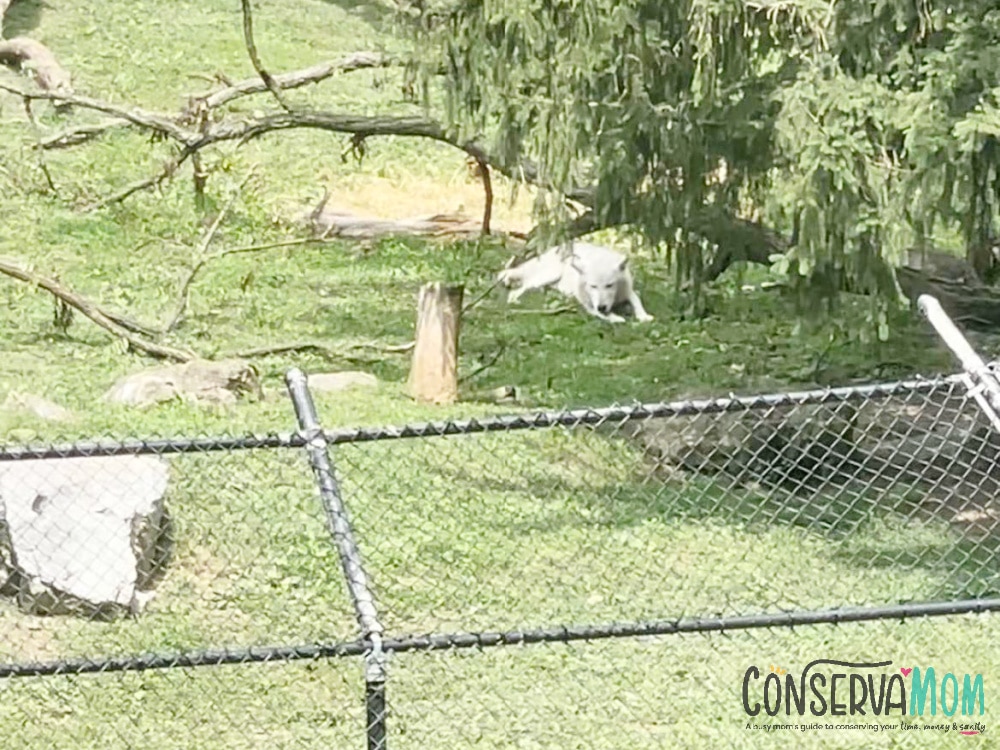 All are included with your general admission ticket! You will be able to visit different regions of the world and the amazing animals that inhabit those areas thanks to the great layout at Zoo America!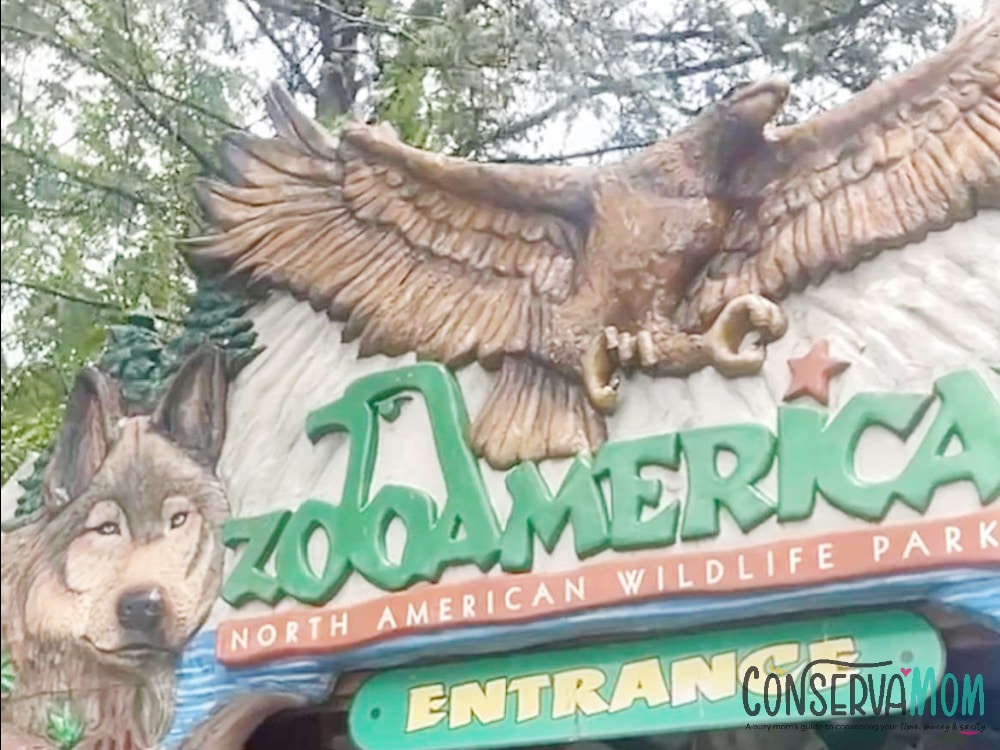 You can see unique animals and some interesting creatures all at this fun zoo!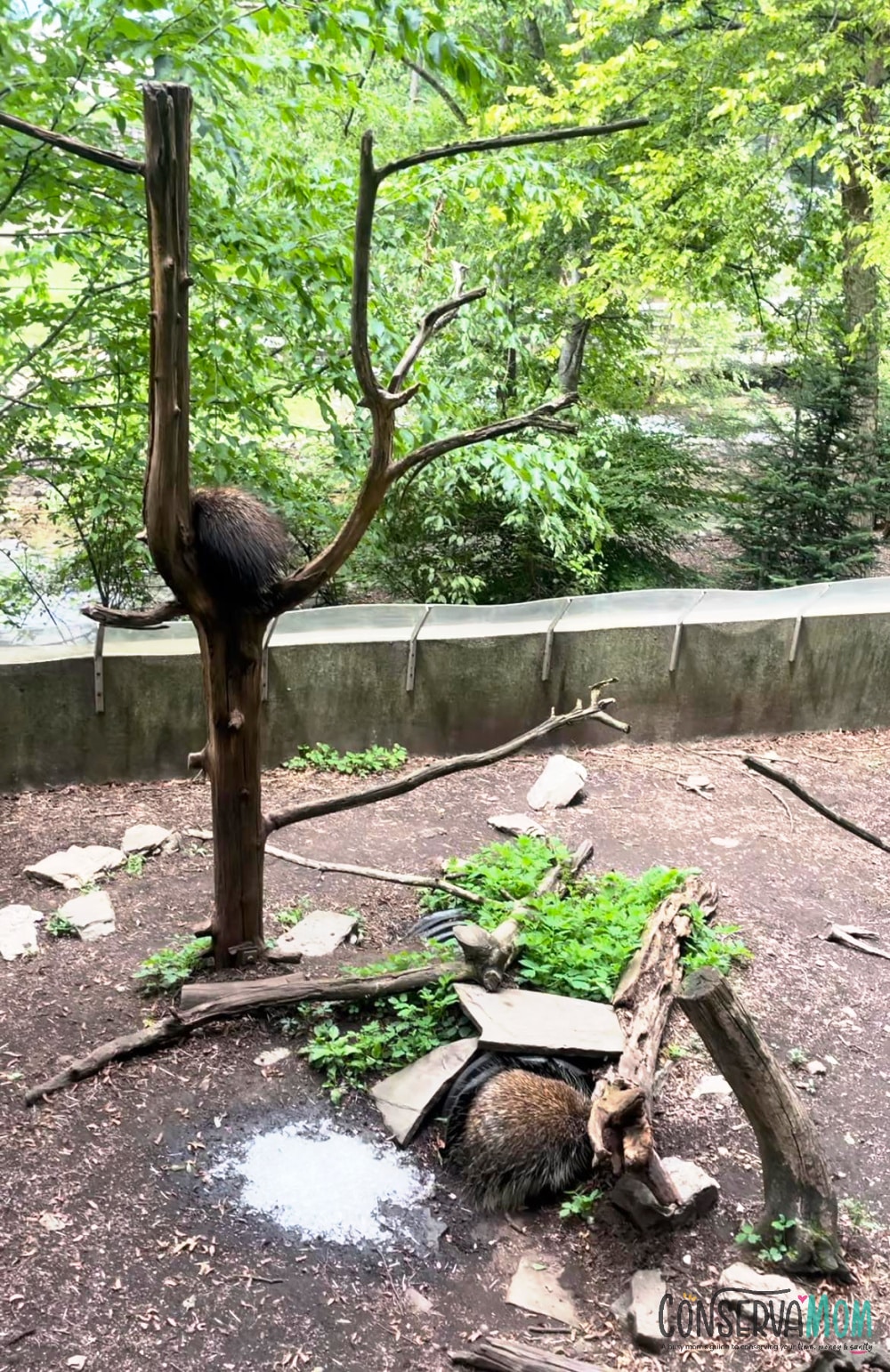 4. The Rollercoasters
Hersheypark has some of the most fun and thrilling coasters I have seen at a theme park. What I love is that kids of all ages and stages can find a rollercoaster that fits their thrill level. From some that are not so scary to some thrilling ones that will push your adrenalin to the next level. There is a rollercoaster for you! My kids couldn't get enough of the rollercoasters at Hersheypark. My 10-year-old already has the lineup ready for our next visit to Hershey.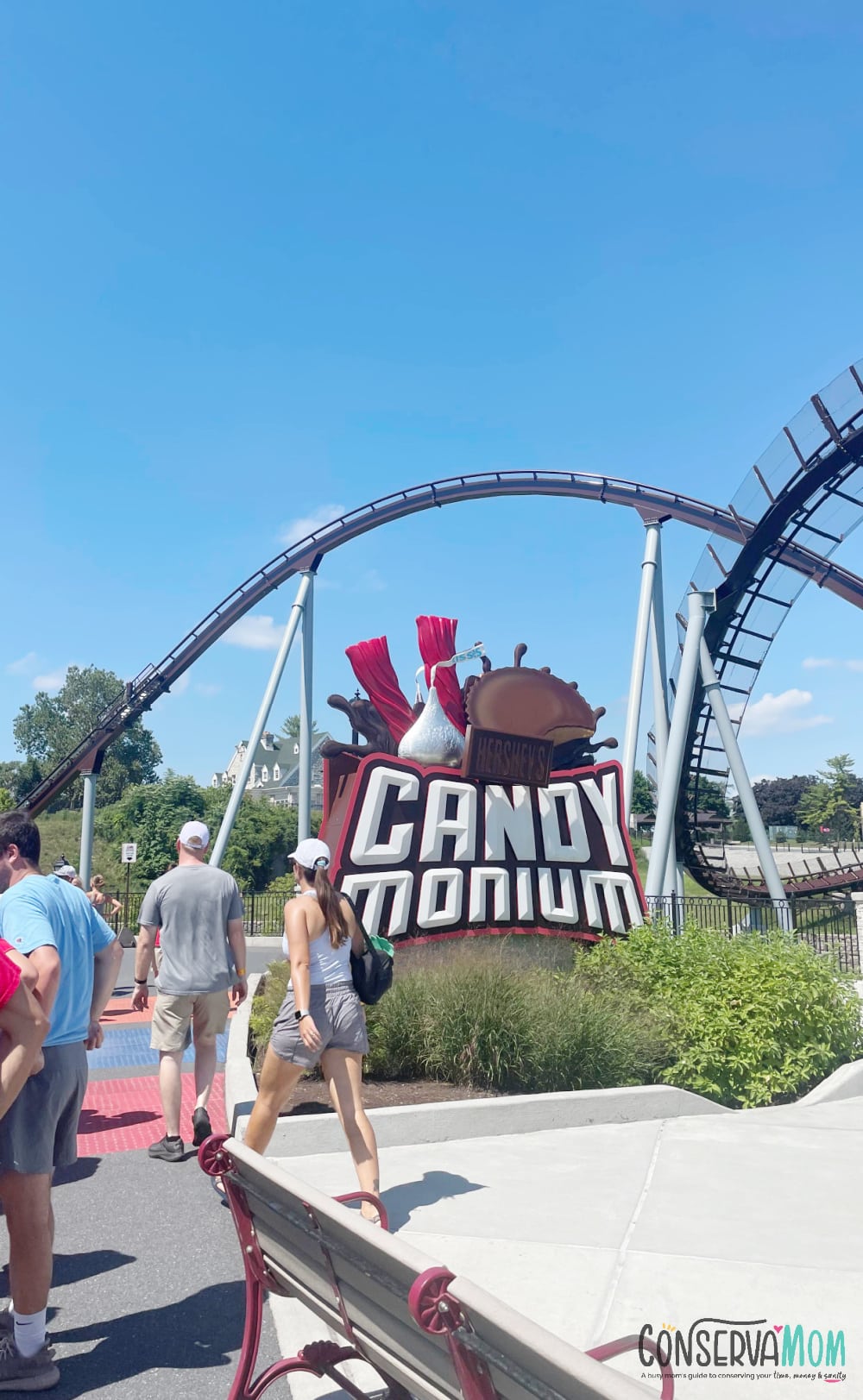 Don't forget to check out their newest ride Wildcat Revenge! This all-new wood and steel hybrid coaster, Wildcat's Revenge, takes riders through one-of-a-kind thrills found only at Hersheypark. Climb a 140-foot hill, hit max speeds of 62 MPH, dive into an 82-degree drop, invert 4 times, and stalk your prey through the World's Largest Underflip on three custom trains. Making it an amazing thrill-seeking time!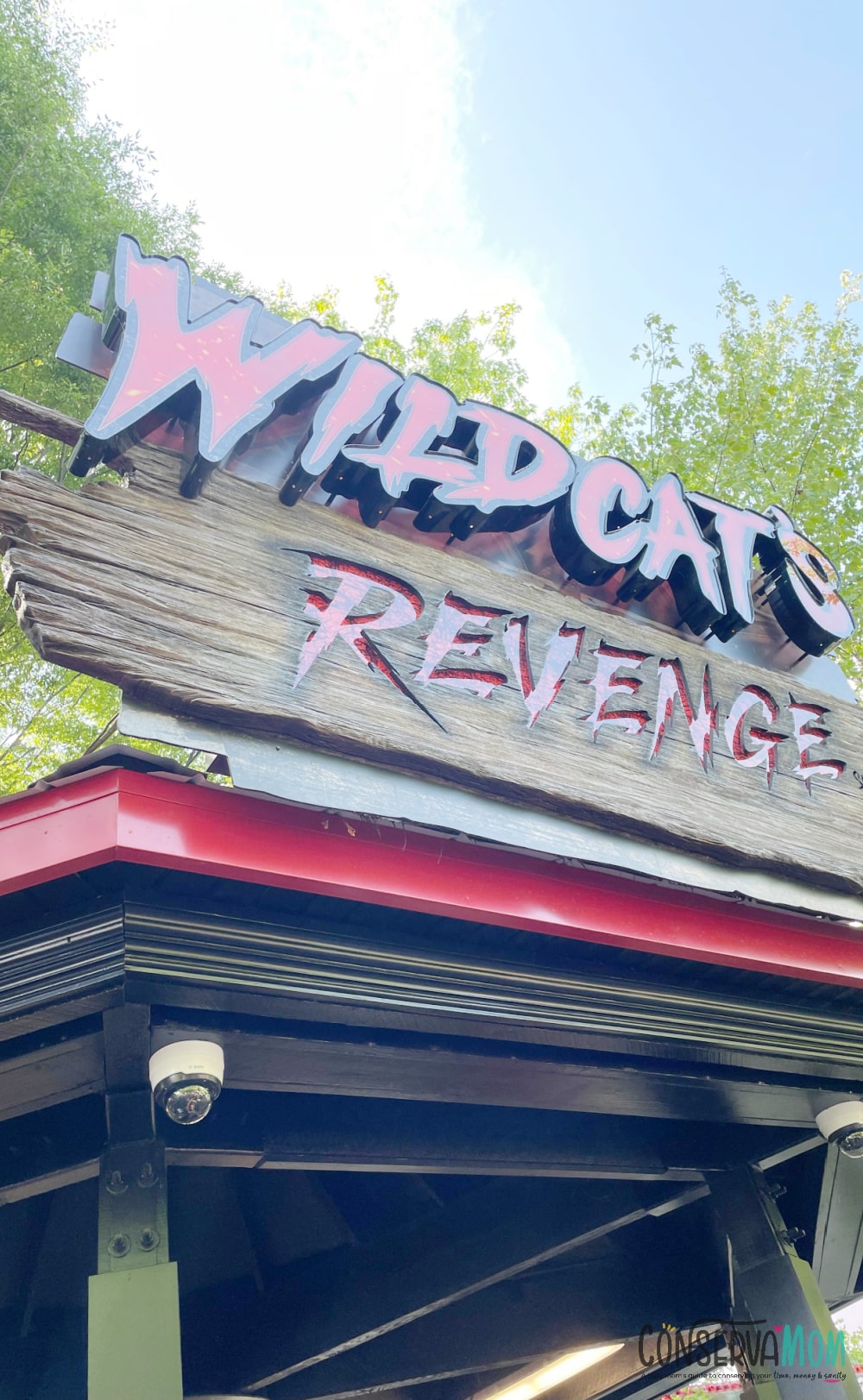 5. The Water Park at Hershey is pretty amazing!
Hot? There's a pretty awesome Water Park at Hersheypark that everyone will love! From kiddy splash areas to thrilling slides there is always a way to keep cool at Hershey. Done with the water park? There are locker areas to change and even giant family drying pods to dry everyone off before heading to the next roller coaster. Best part? The Water park is included in your admission!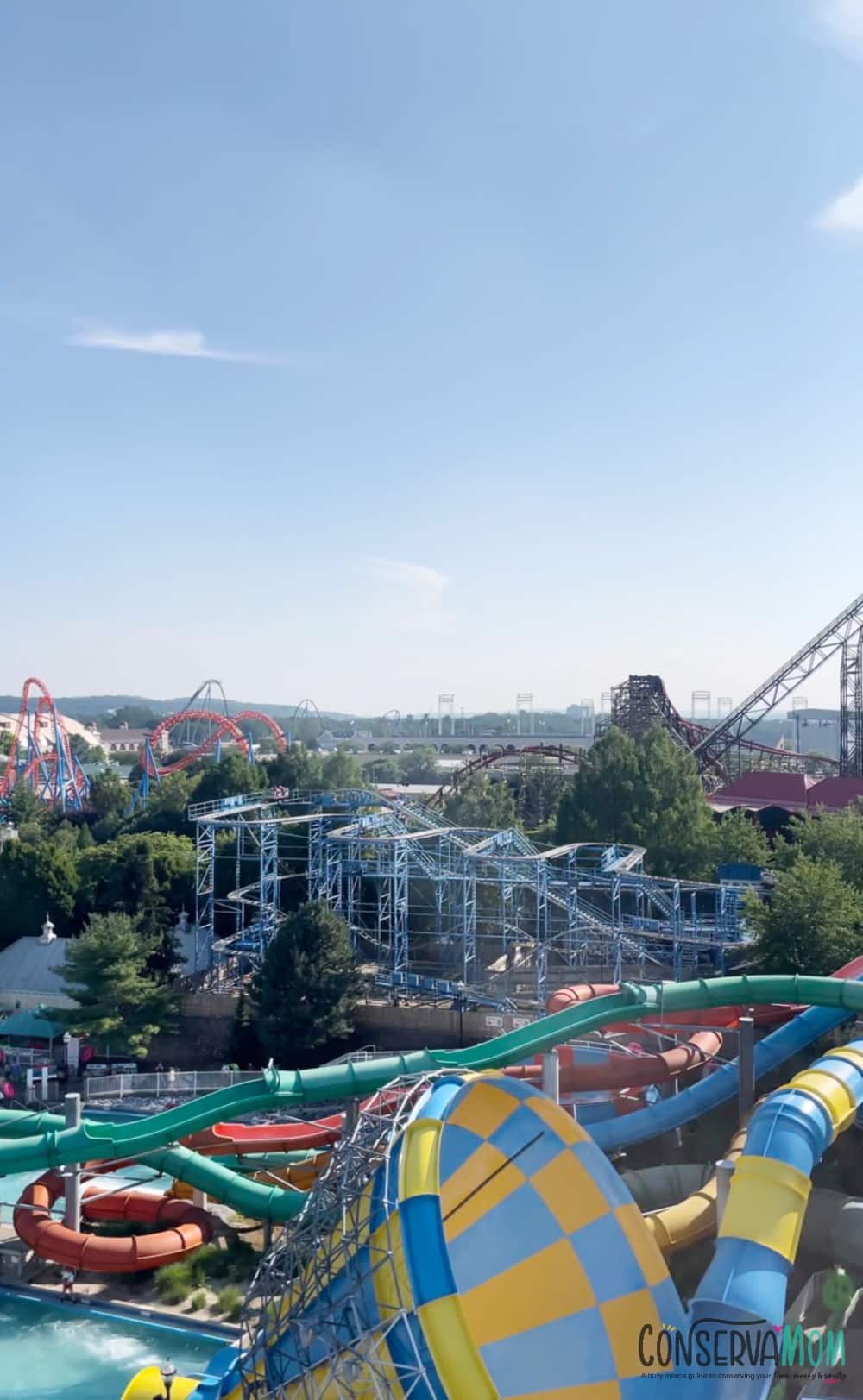 6. Wait till you see the food at Hershey!
I know I mentioned the chocolate but there are some AMAZING meals, snacks, and desserts to try at Hershey including some unique finds like various donuts, fries, smoothies bowls, and so much more. Meals that will knock your socks off and delicious treats the whole family will love.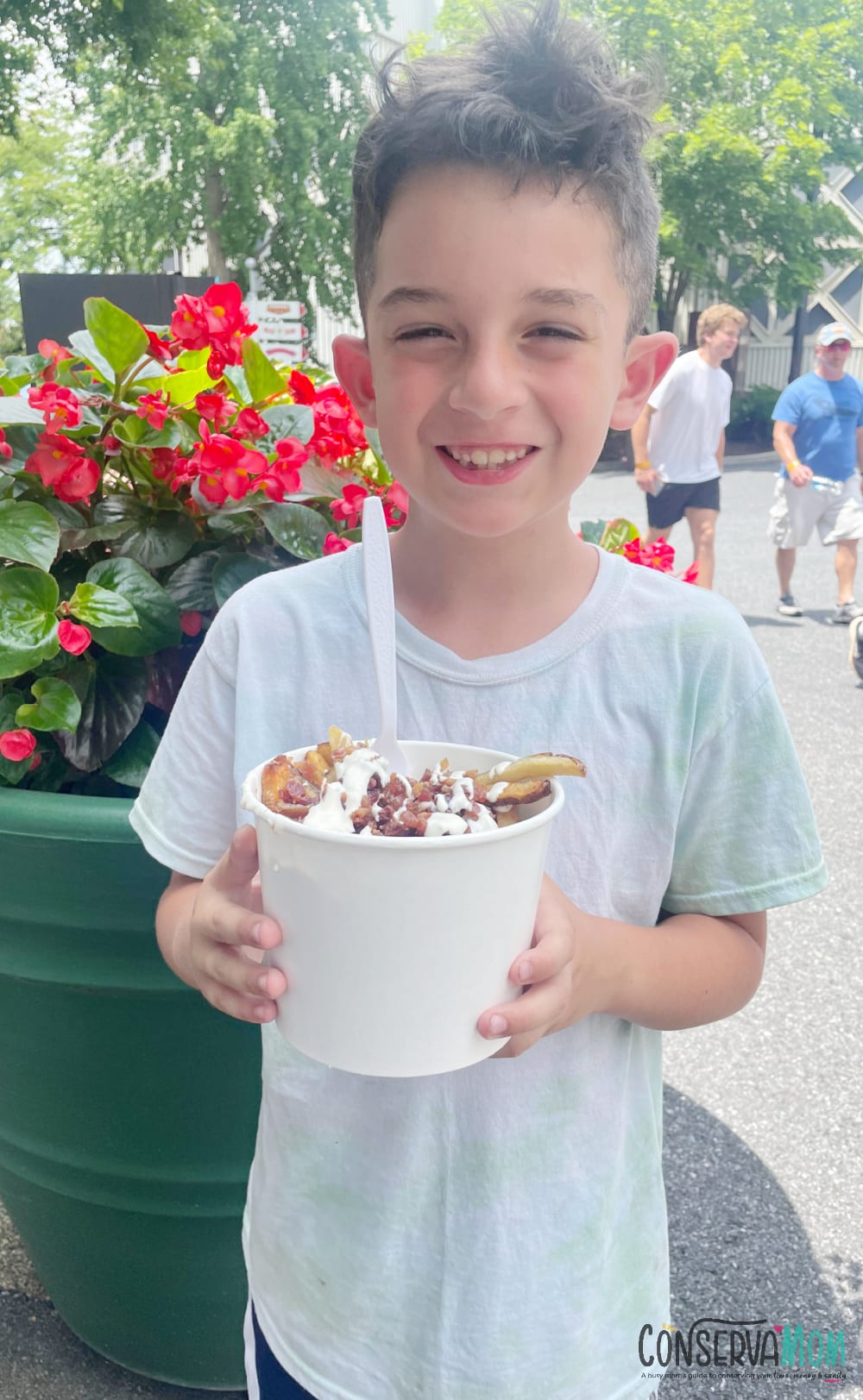 Don't forget to check out their Tres Cubanos Empanadas that were a delicious treat!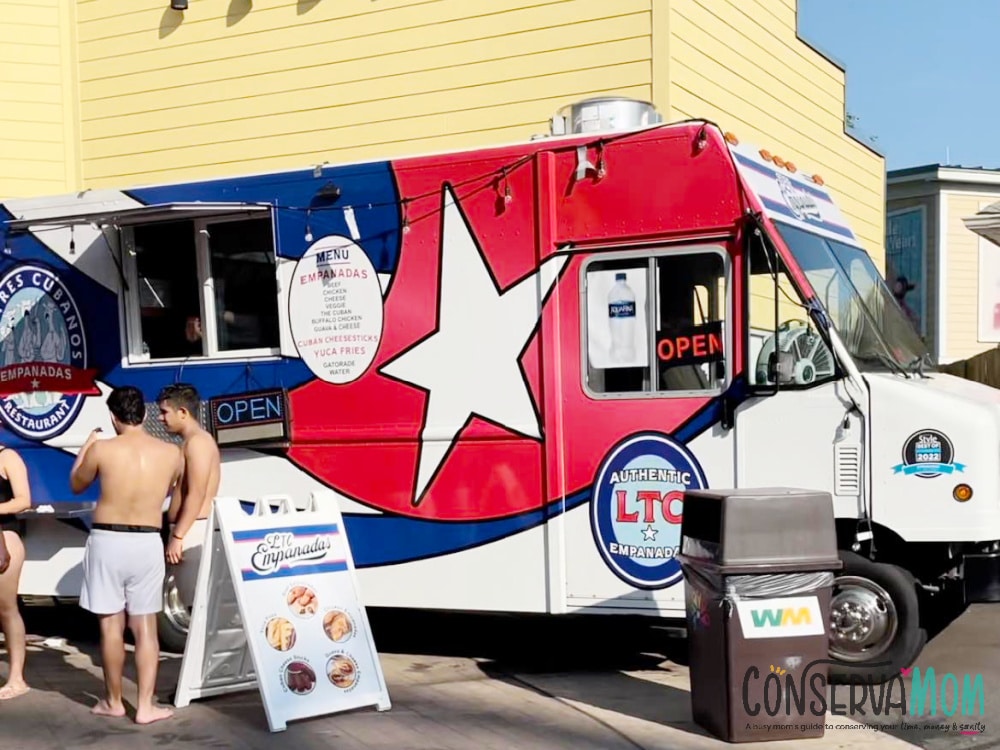 You all know how much I love Cuban food and these hit the spot! They were a little taste of home!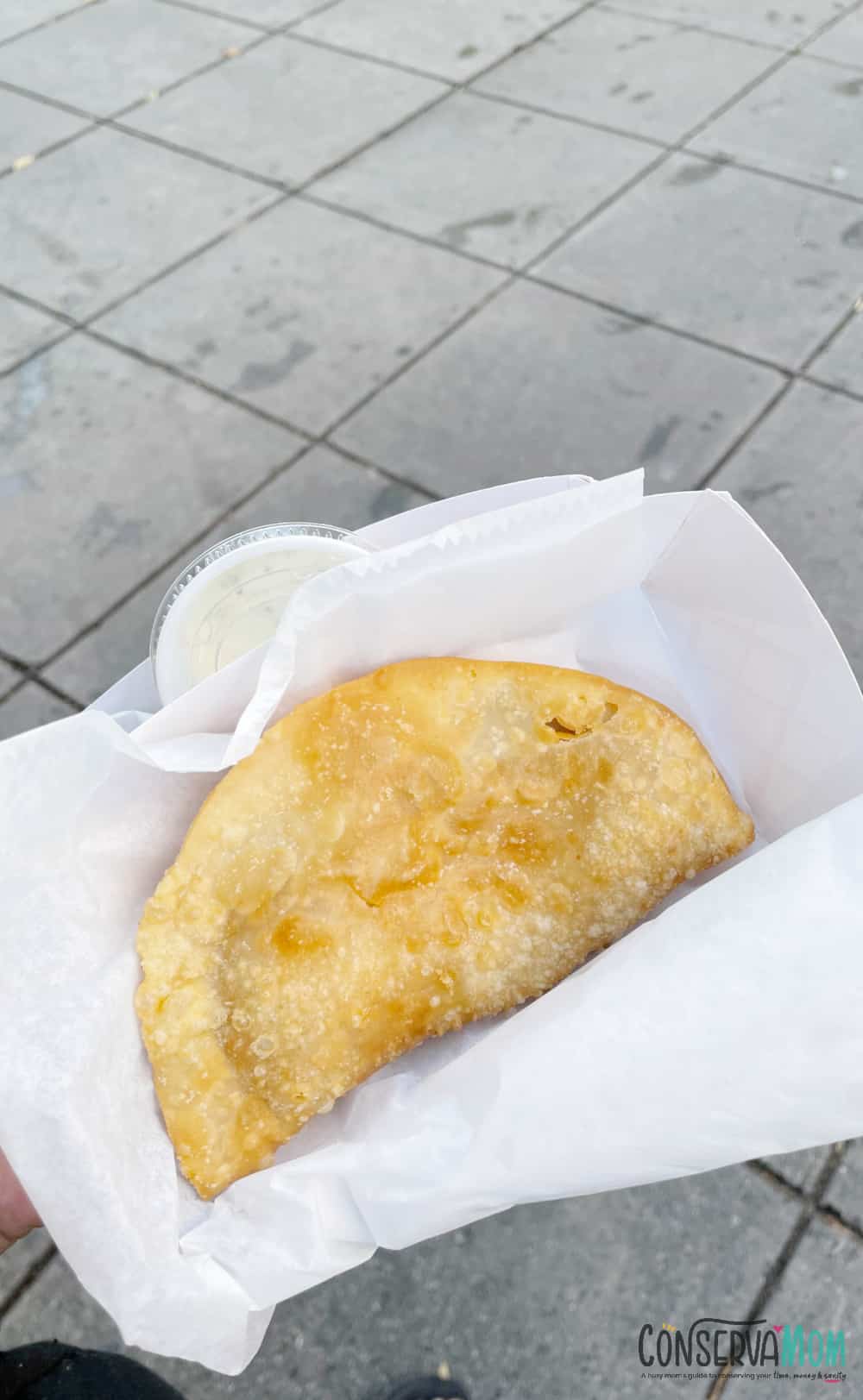 There really are so many delicious foods to check out you'll have to come back a few times to get your hands on all the amazing treats at Hersheypark!
7. It's affordable
Tickets are incredibly affordable and they include admission to both the waterpark and zoo making them the most bang for your buck. There are 3 kinds of season passes at Hersheypark, for all budgets and they pay themselves in less than 3 visits. Best of all some of them include great discounts on food, gift shops, and even free or reduced parking. They are worth every penny.
8. Accessibility for all its guests
Hersheypark is a park for everyone and has gone out of its way to make all guests feel comfortable. They have ride accessibility programs and quiet areas for guests who need a little extra support while visiting Hersheypark. They have made it so easy helping guests maximize the fun without missing a beat. Hersheypark has truly thought of it all.
9. The Characters at Hersheypark!
You will run into some of the sweetest characters while visiting Hersheypark. Make sure and find some kisses and treats along the way!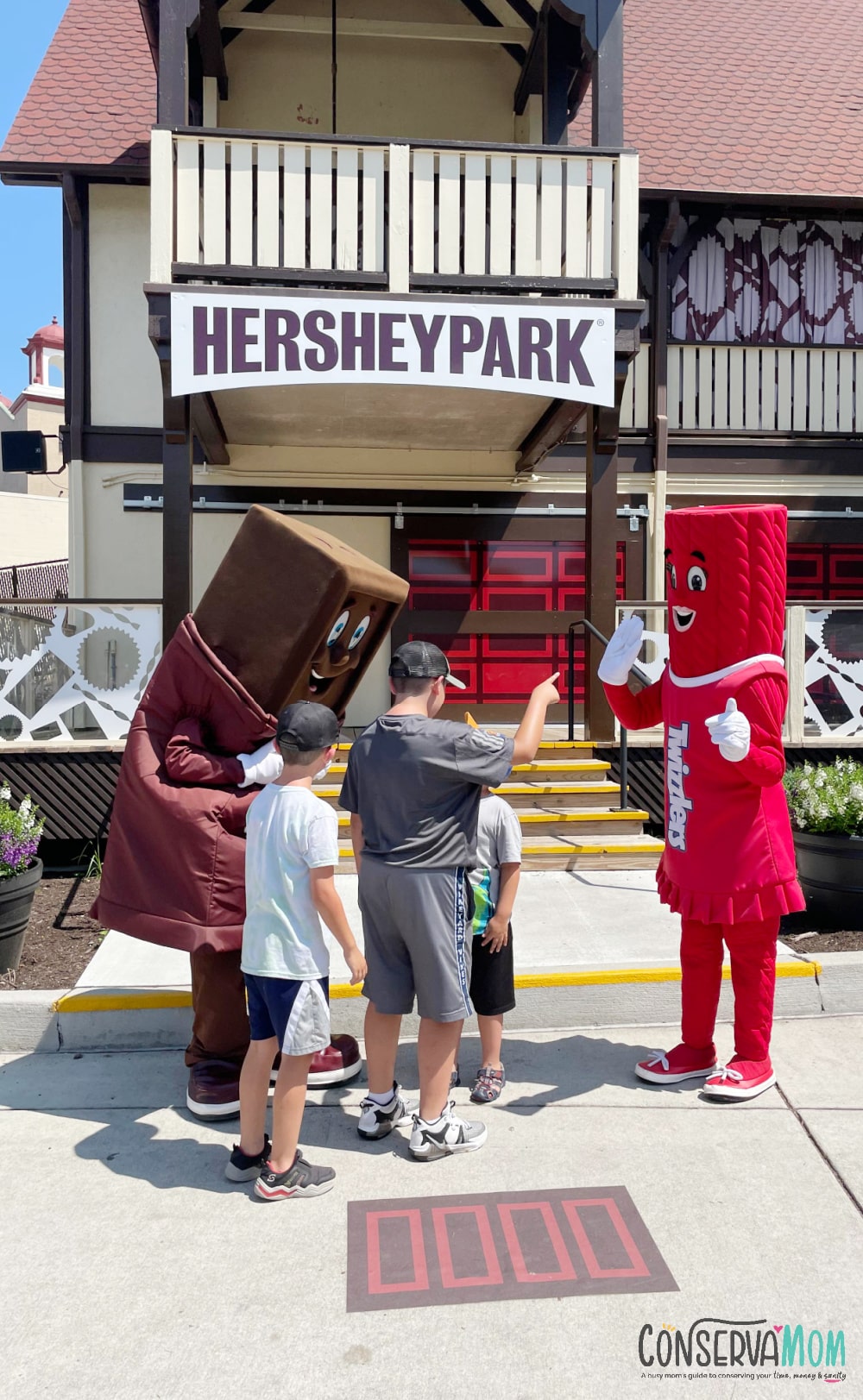 So keep your eyes out for these fun characters that will make your visit even sweeter!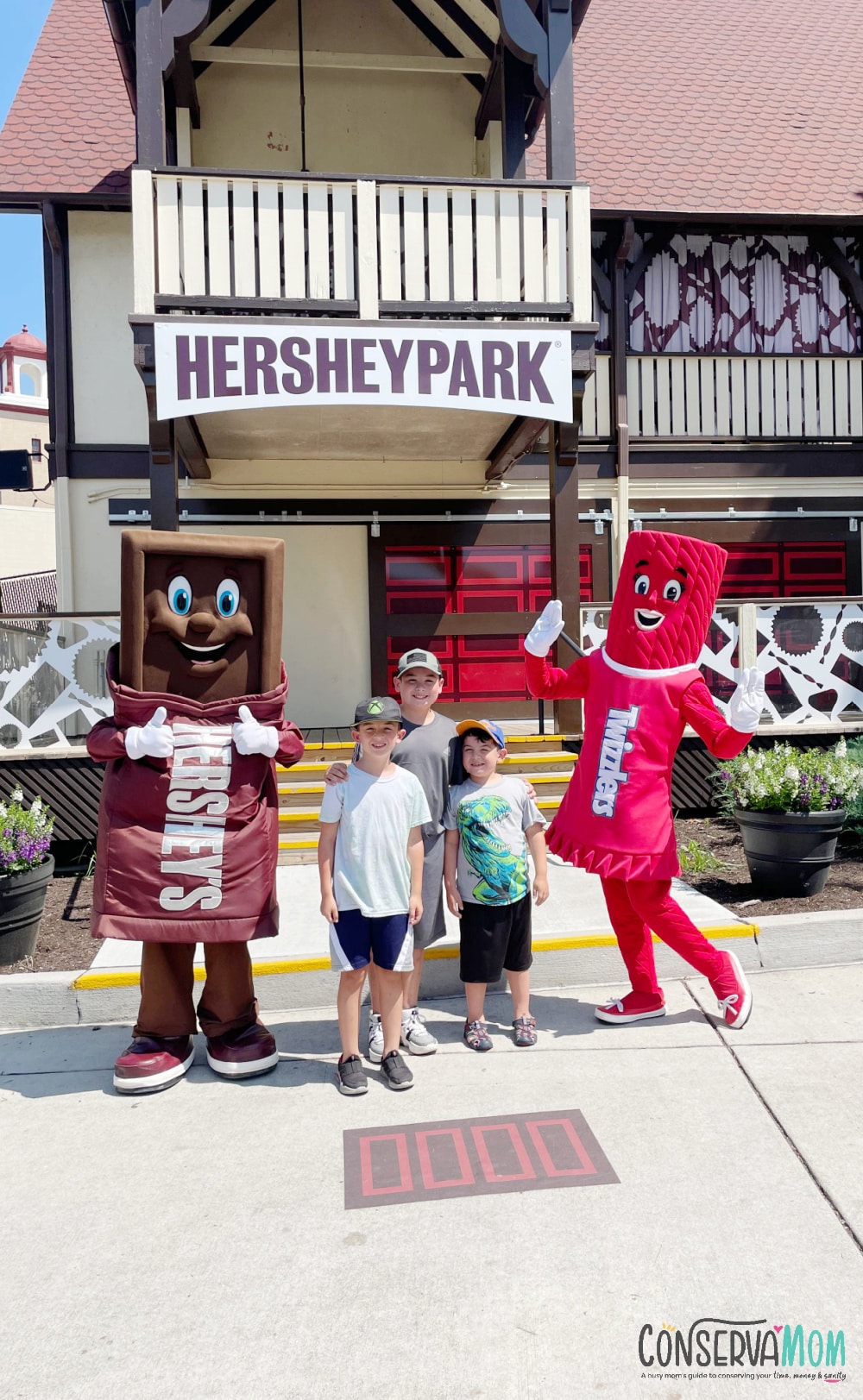 10. You can Stay and Play at Hershey!
Want to Maximize the fun at Hersheypark with a fun family getaway? Stay at one of their official resorts! Staying at a Hershey Resort has some pretty fantastic perks including shuttle service to the park and neat perks Exclusively for Hersheypark Season Pass Holders and guests of The Official Resorts of Hersheypark. Full Size and King Size Season Pass Holders and guests at The Official Resorts of Hersheypark may enter the park (May 25 through September 10, 2023) to enjoy a selection of rides 1-hour before the Park opens. Maximizing the fun to be had at Hersheypark!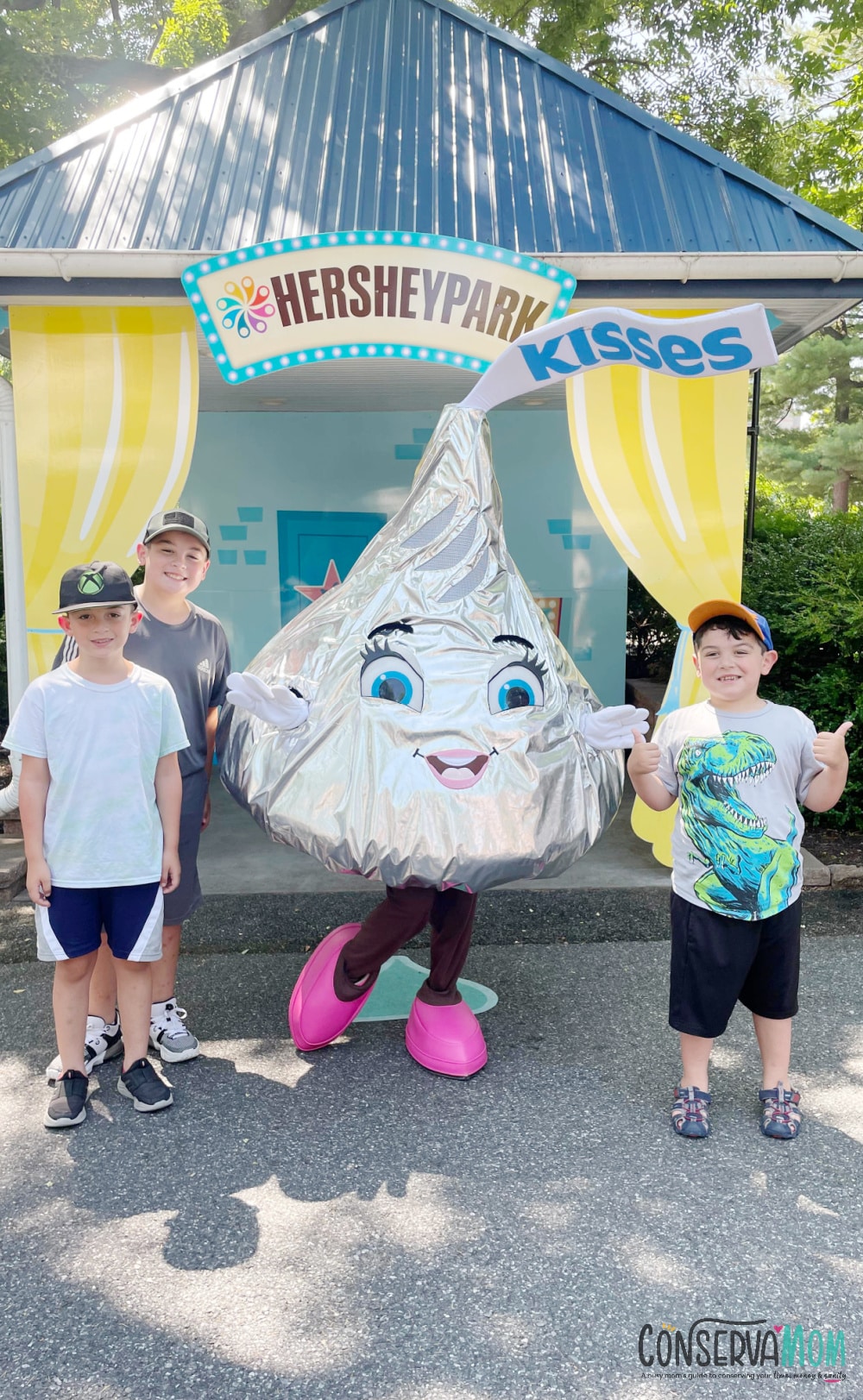 11. Allergy-friendly, Kosher & Vegetarian food options
Hersheypark has some great food options for people who are on dietary restrictions. They have really thought of everything when it comes to the different dietary options at Hersheypark!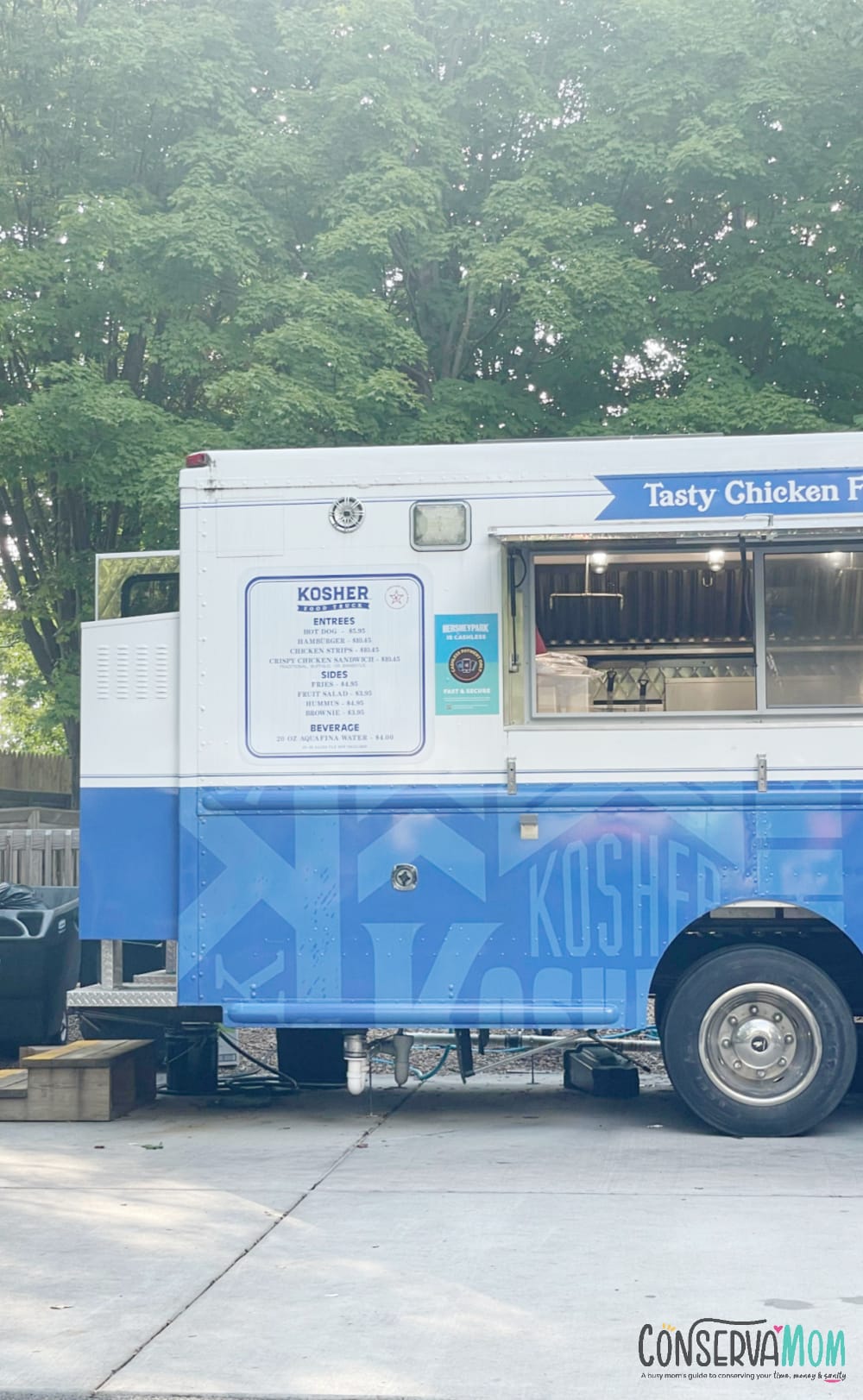 12. One Price Admission to all the fun!
Many times you visit a park and find out that your ticket barely covers anything. Not at Hersheypark! Your ticket allows you to explore all the fun Hershey's has to offer! Your ticket gets you into the Waterpark and the Zoo making these tickets pretty amazing!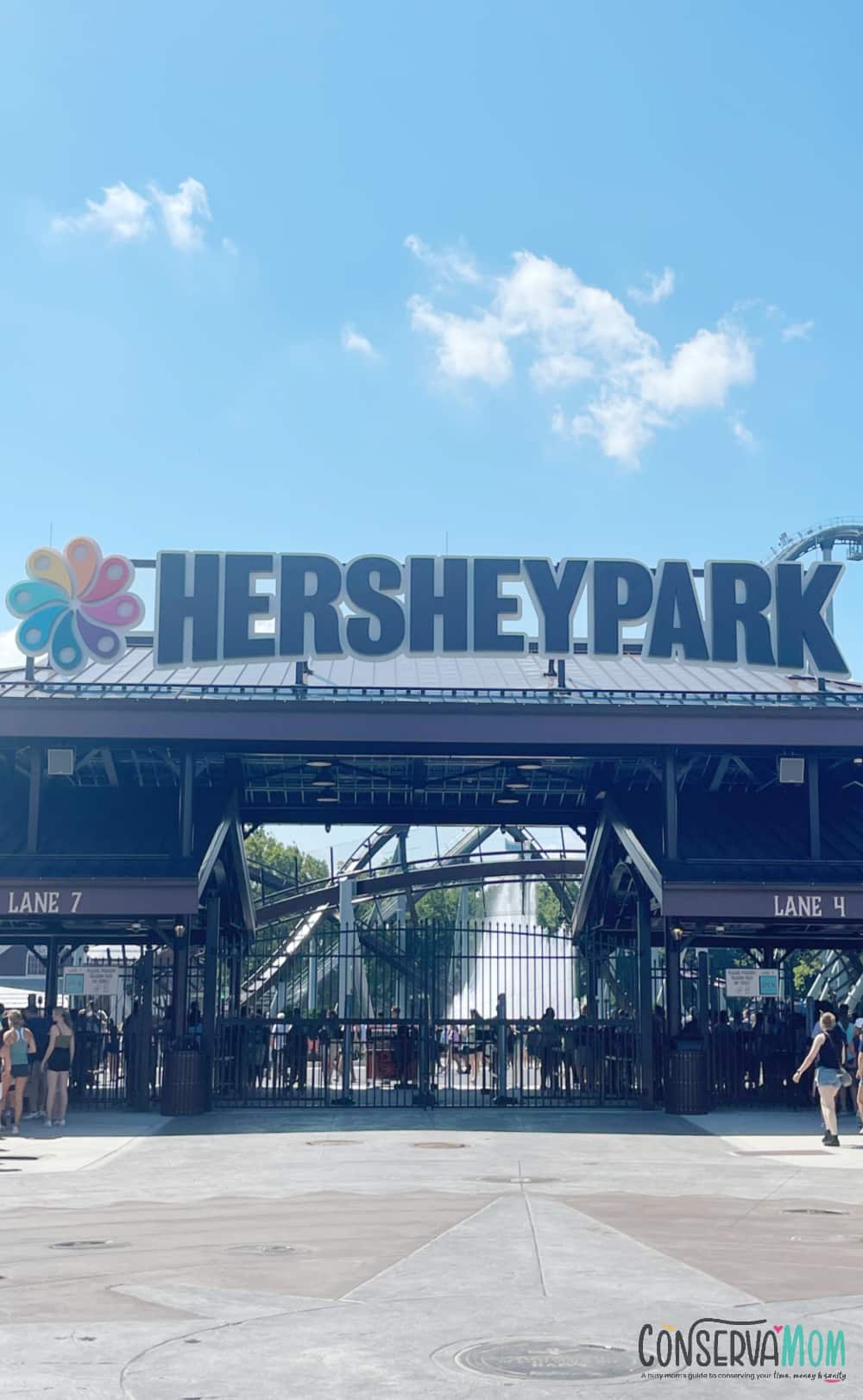 Is Hershey PA worth visiting?
No matter where you live in the country I can tell you with a resounding yes, it's worth visiting. No matter how old your kids are or if you don't have any kids this place has something for everyone. This park really is one of a kind and worth visiting at least once in your lifetime (although honestly, one visit is not enough to take in ALL the fun this park has to offer!)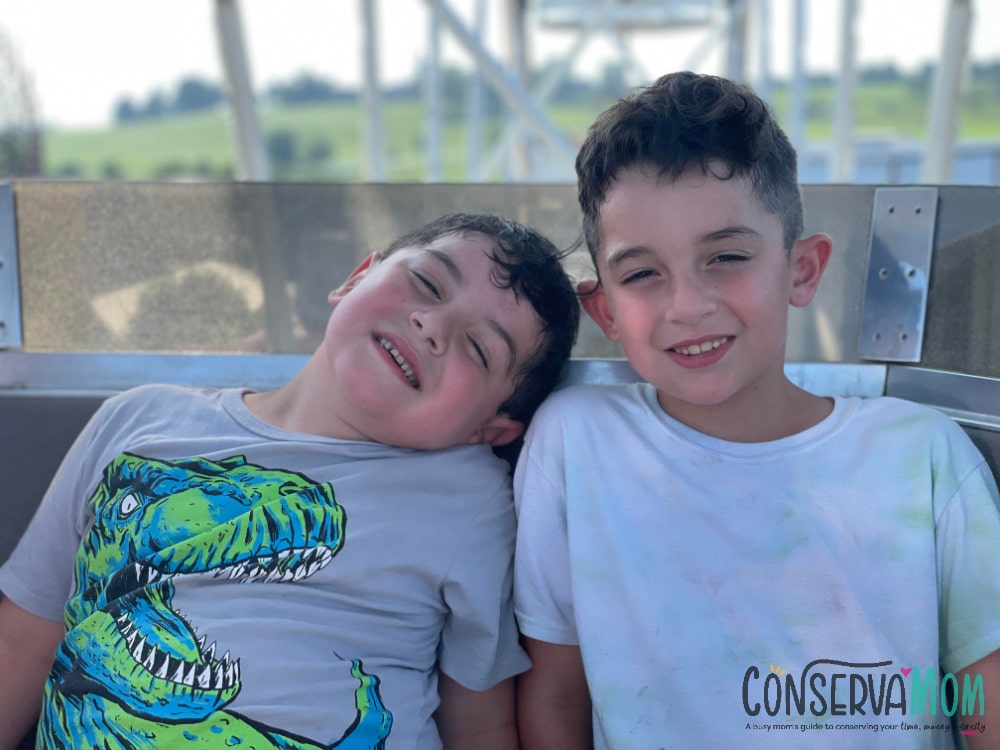 Hersheypark is the kind of park you can do in one day but I highly recommend you come back for a second (or third, or fourth). I feel like every time I go I discover something else that's pretty amazing. So what are you waiting for? Head to Hersheypark today!
Enter to win 4 General Admission Tickets!
Now for the best part! One lucky reader will have the chance to win 4 general admission tickets to Hersheypark! The giveaway ends on 7/23/23 at 11:59 pm EST. One lucky winner will be chosen! Open to US only and must be 18+ to enter! Good luck!
Disclosure: All opinions are 100% mine. This giveaway is in no way associated with, sponsored, administered, or endorsed by Visa, Facebook, Twitter, Google, Pinterest or any other social media network. All opinions and experiences are Conservamom's. Open to US must be 18+. The Confirmed Winner(s) will be contacted through email and have 48 hours to respond before a new winner will be drawn. No purchase is necessary. Void where prohibited by law. The sponsor will be responsible for product fulfillment to the winner(s) of the giveaway. The disclosure is done in accordance with the Federal Trade Commission 10 CFR, Part 255 Guides Concerning the use of Endorsements and Testimonials in Advertising. For questions or to see your product featured in an Event you can contact Elia At Conservamom The winner will receive 4 general admission tickets to Hersheypark via email (so a valid email address is essential!). Tickets are valid for one-day admission only and expire 1/1/2024 and can be used any day during the Hersheypark operational schedule (through January 1, 2024). Tickets do not include parking (parking is a separate fee). Conservamom is not responsible for lost or stolen tickets.