I received these BeginAgain Toys free of charge for my honest toy review. All opinions are entirely my own.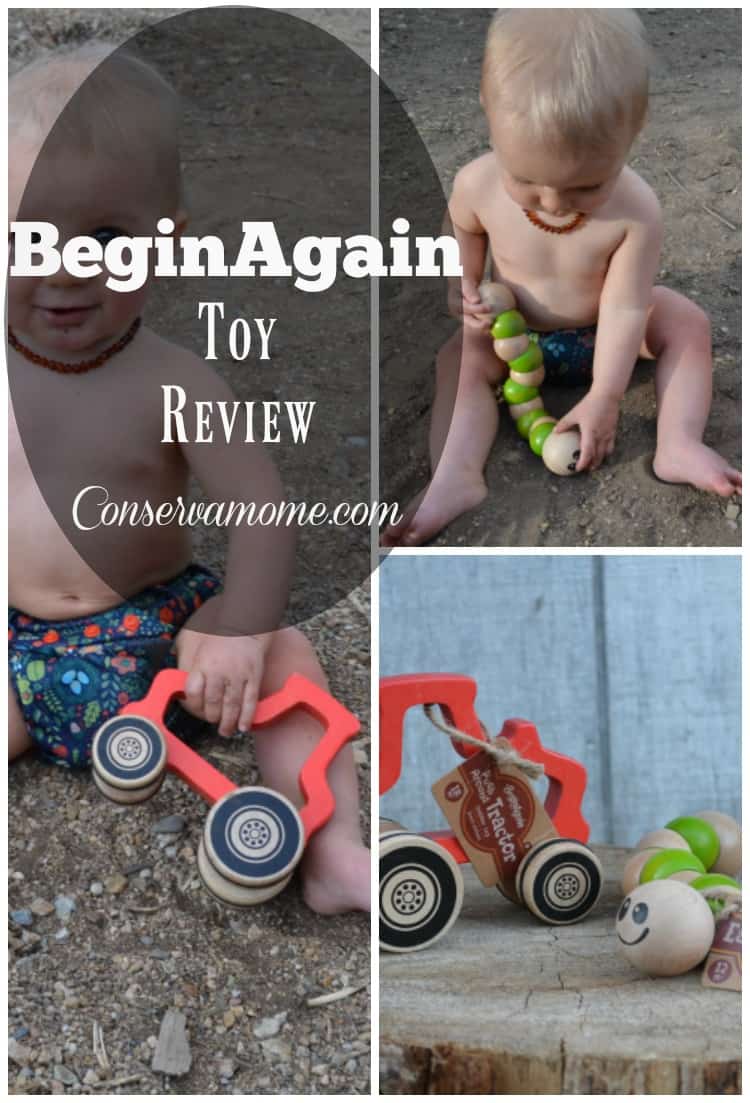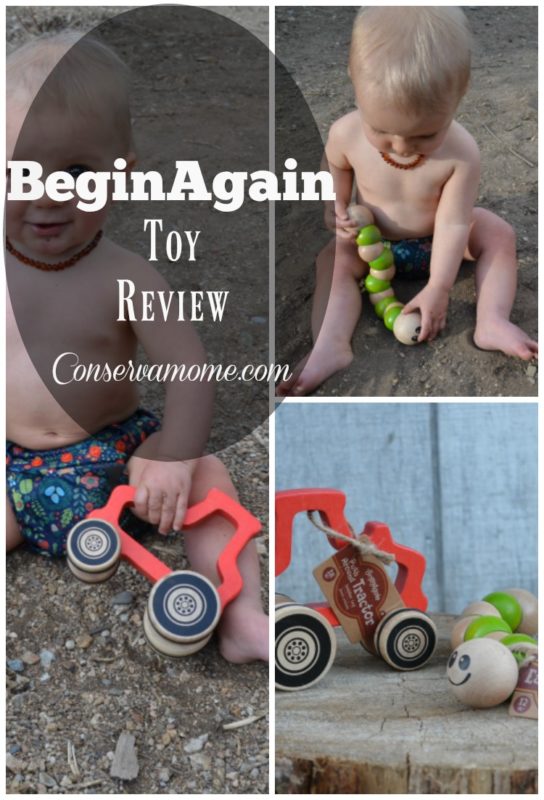 I love wooden toys. There is something about them that brings out my inner child. I love the sturdiness of them, the craftsmanship, and the sustainability. But, more than that, I love the nostalgic feeling I get about them. Plus the fact that nine times out of ten wooden toys are G E O R G E O U S. So naturally I love Begin Again Toys.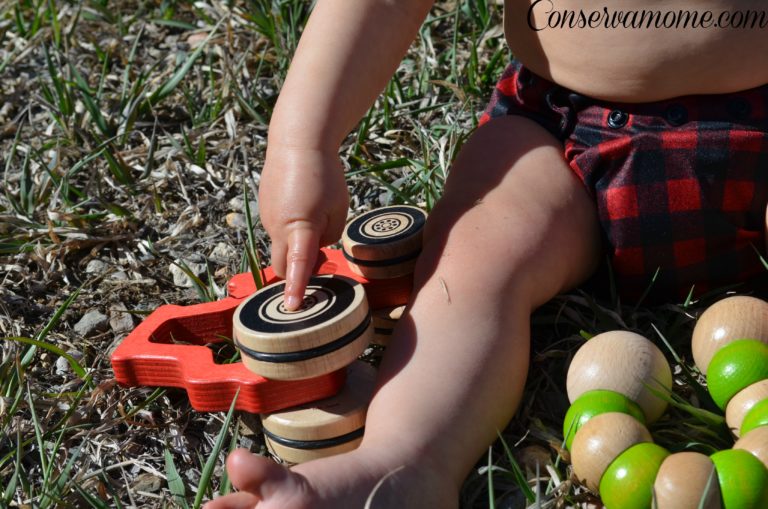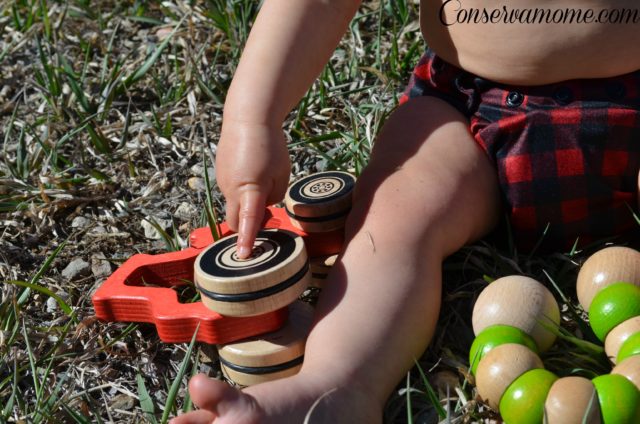 Begin Again toys are made of sustainably harvested wood or rubber made out of tree sap and occasionally, when called for, eco-friendly plastic. I love that this toy company is conscious of the environment and attentive to children's need for creative play. Their website touts two ideas that I love. First, that children are the noisemakers and toys don't need batteries. Yes, yes, yes. Kids don't need toys to tell them what noise belongs to dump trucks or what sound a cow makes. Secondly, "use plants before plastic" resonates in my soul. The earth has all the resources we need so why are we creating plastic waste when we don't have to?
Wooden toys ya'll. I love 'em.
My little one had the privilege of trying out two BeginAgain toys. The Earthworm and the PushAround Tractor.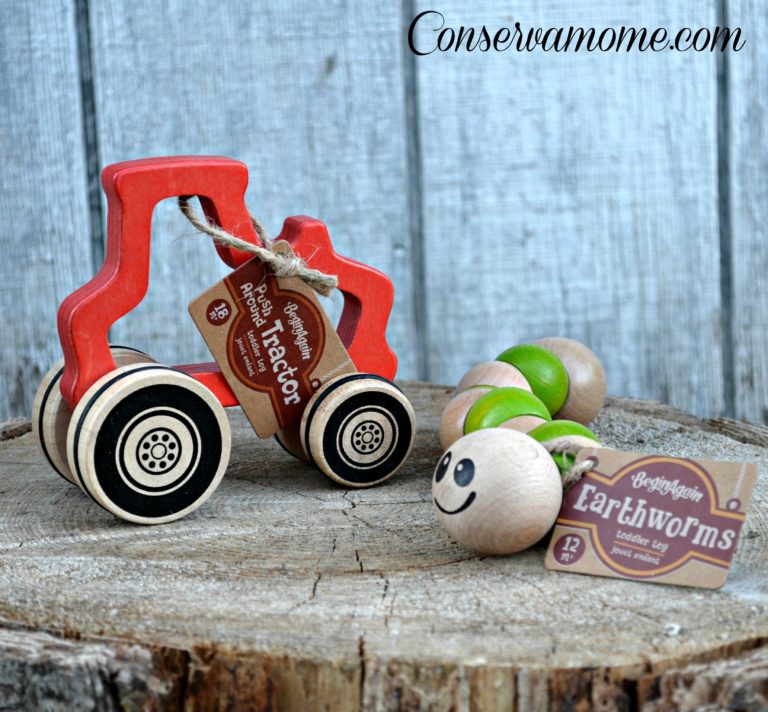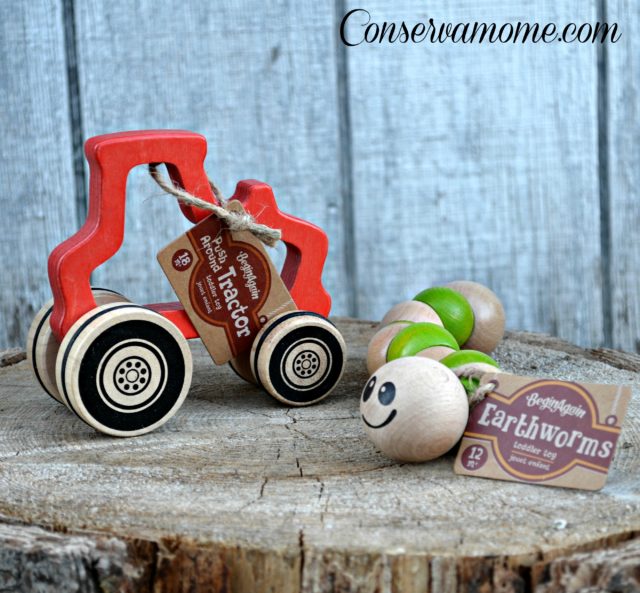 The Earthworm, recommended for children 12 months and up, is a combination of wooden beads made from plantation grown rubberwood and a thick elastic cord. The wood is colored with child safe water-based stains. The beads are fitted to each other in a way that lets the worm twist into all sorts of annelid shapes and the face on this worm toy cracks me up every time. My guy likes to play with this toy by manipulating it in his hands, helping him develop his motor skills. He also likes to chew on it because that's the phase he is in.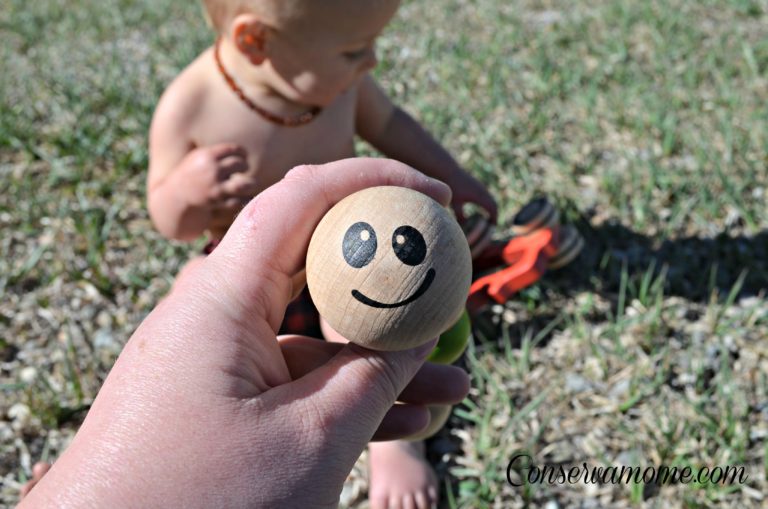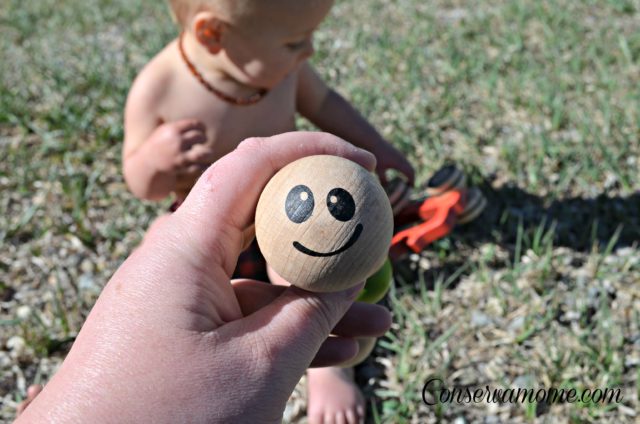 The PushAround Tractor, recommended for children 18 months and up, is also made from rubberwood. The tires of the tractor are rimmed in natural rubber which is supposed to help protect your floor and I don't know about your floor but mine needs all the help it can get! The open design of this truck makes it ideal for little hands to grab and push. My little one likes to chew on this toy too because, well, you know.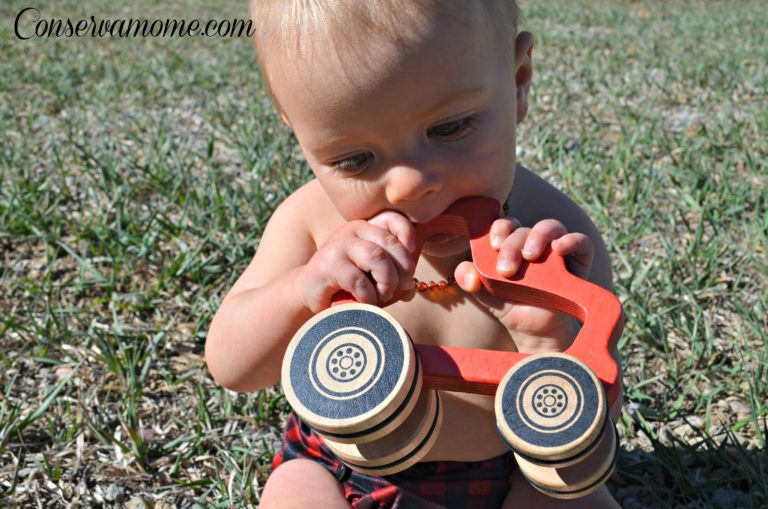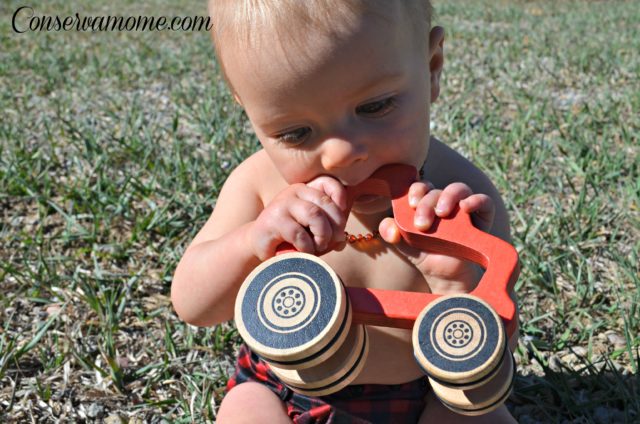 BeginAgain Toys is a Colorado based company distributing toys that are made in the USA and China. In my research of this company I have learned that they truly strive to provide eco-friendly toys that support imaginative play. They have toys for all ages and as my one year old grows I will certainly be investing in more of these quality toys.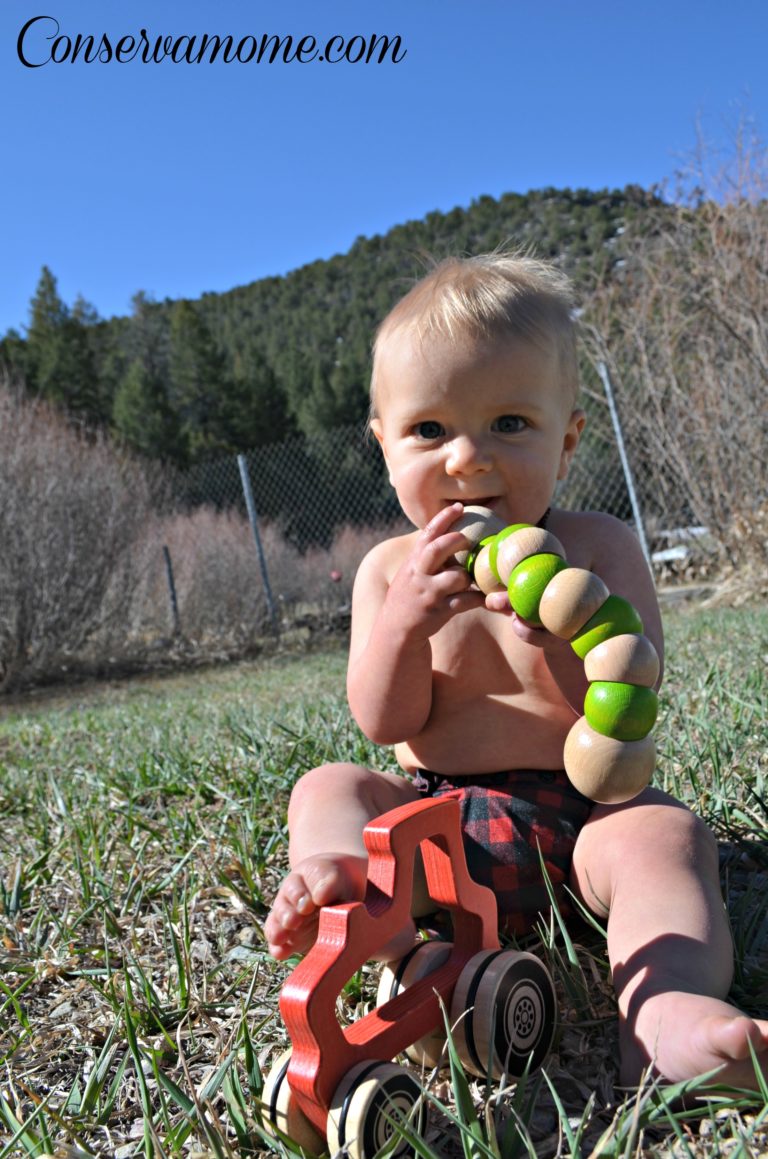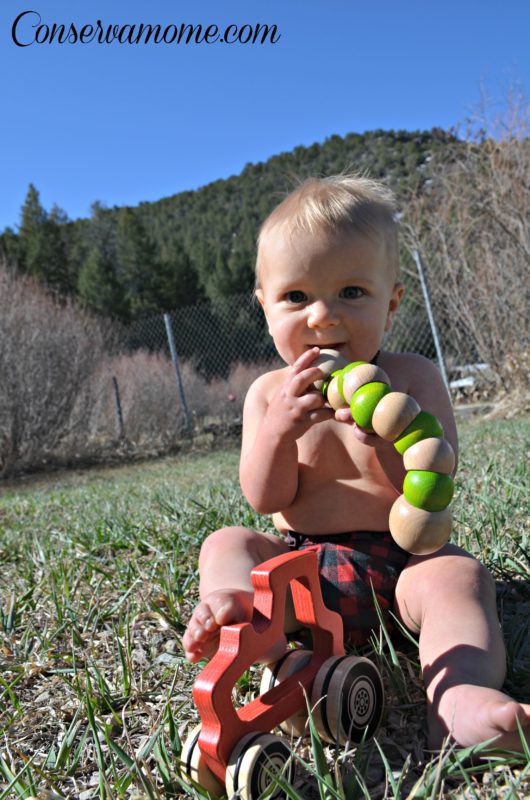 Click here to see BeginAgain's full lineup of toys, make an online order, or find a retailer near you.
Don't forget to get social with BeginAgain on Facebook & Twitter
Save