Find out why the Step 2 Rain Shower Splash Pond will bring hours of fun for your little one. I received the Step 2 Rain Shower Splash Pond free of charge in exchange for my review,but all opinions are my own.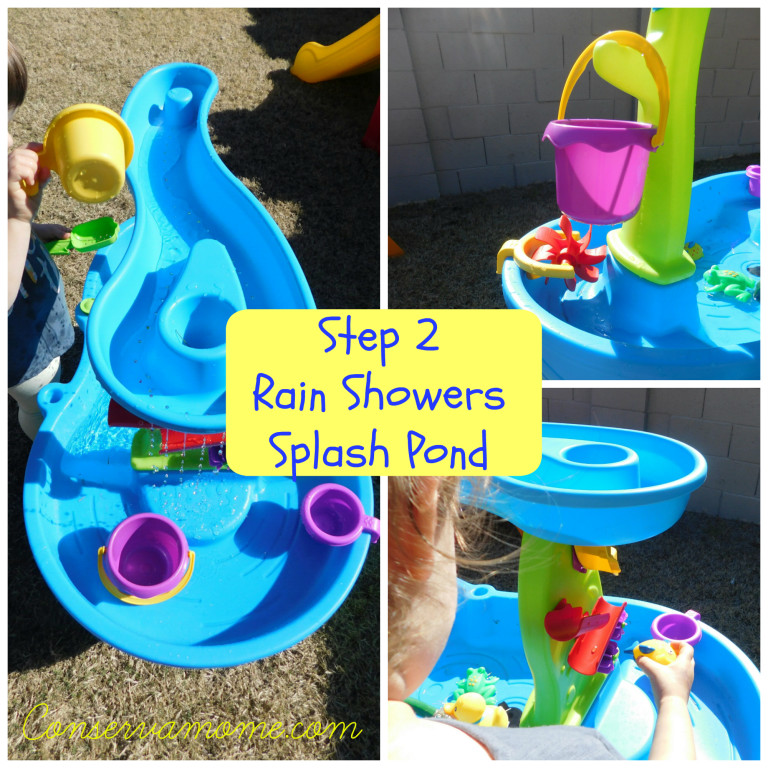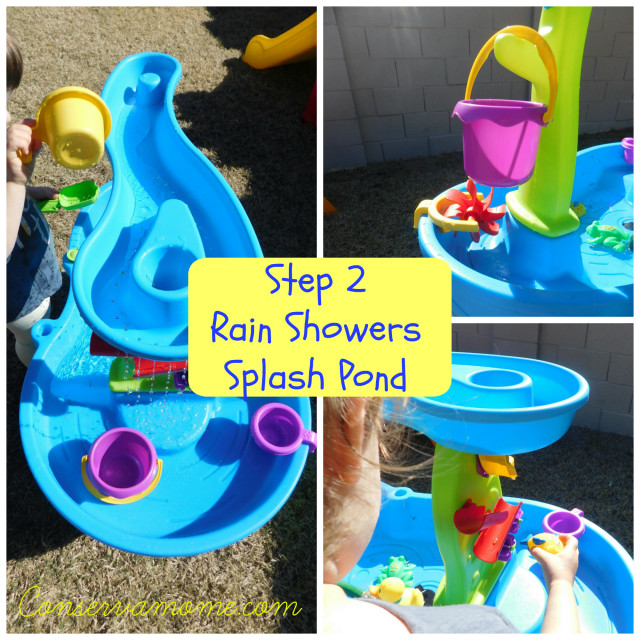 *This post contains affiliate links. That means that if you make a purchase after clicking on a link I may earn a small commission at no extra cost to you.
Step 2 Rain Shower Splash Pond Review
Now that our twins are here, it's more important than ever for me to find activities that keep our toddler busy and learning on her own. Sensory play is a big hit in our home, and the Step 2 Rain Shower Splash Pond water table is a new favorite toy! There are tons of different ways to play with it, and it keeps our toddler's attention for hours!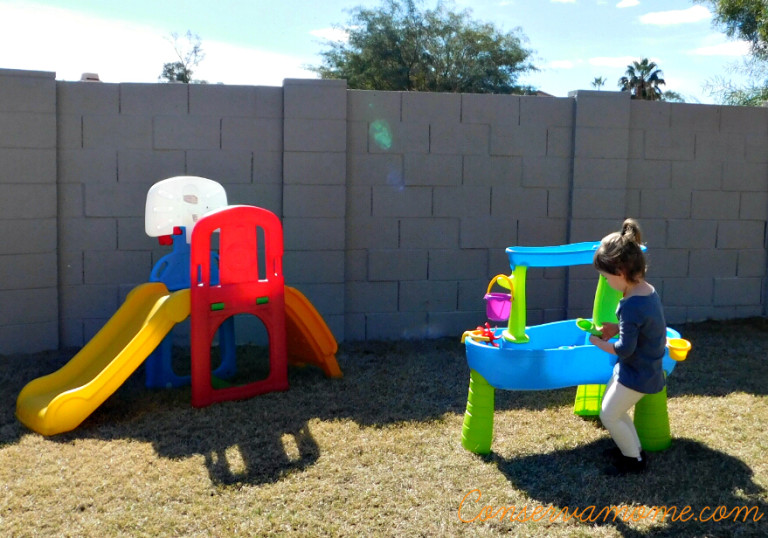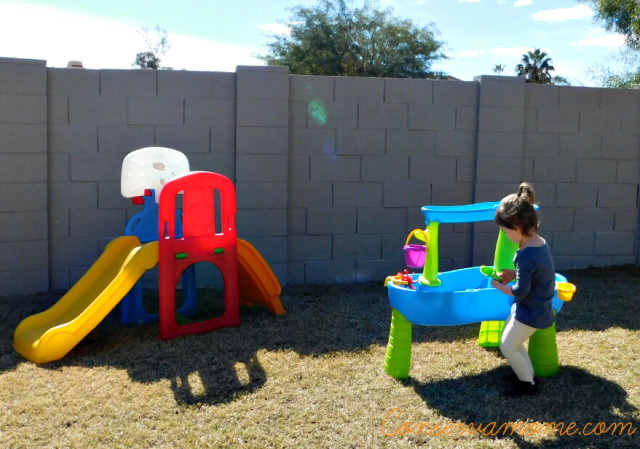 The table was super easy to assemble, and came with everything we needed. Our daughter stood by dad keeping close watch over construction because she was so excited to play with it! The toy comes with little squirt toys, buckets, spinning wheels and an awesome waterfall feature. I love the fact that it comes with multicolored animals because it gives us an opportunity to name new colors and animals while making it a fun learning environment.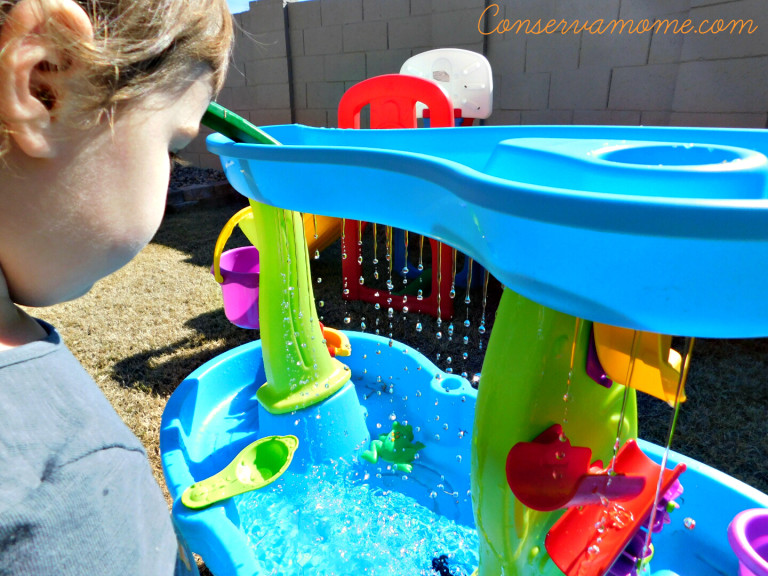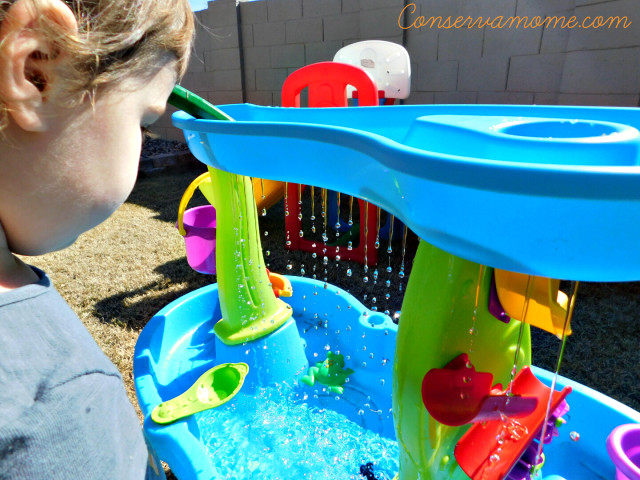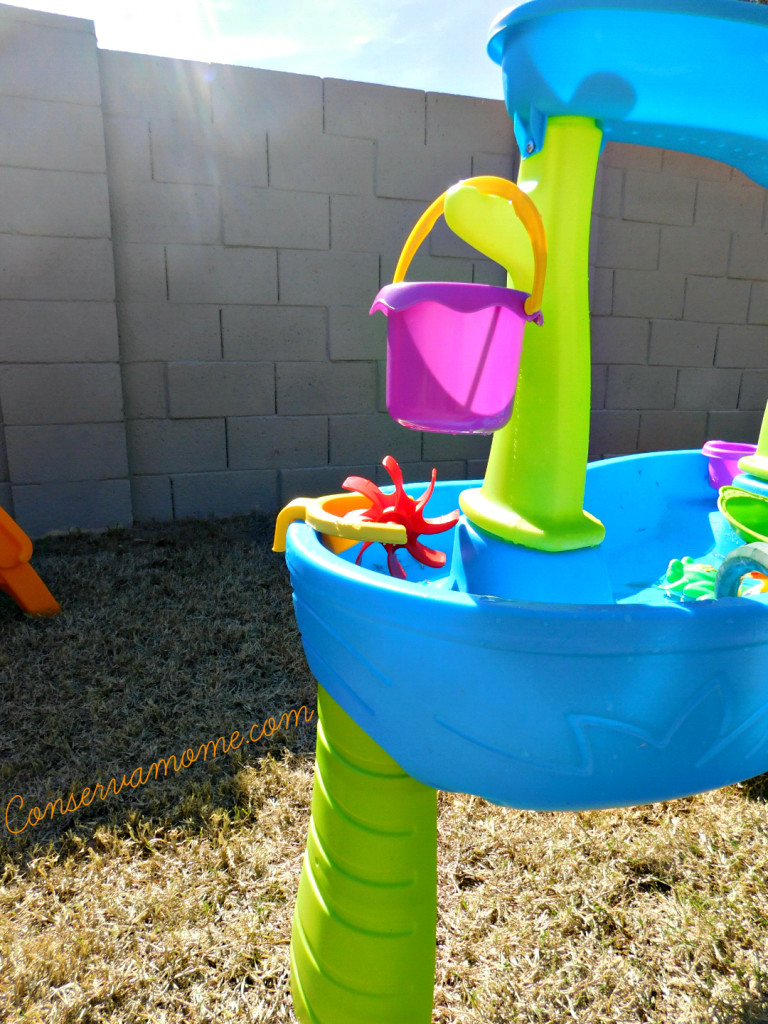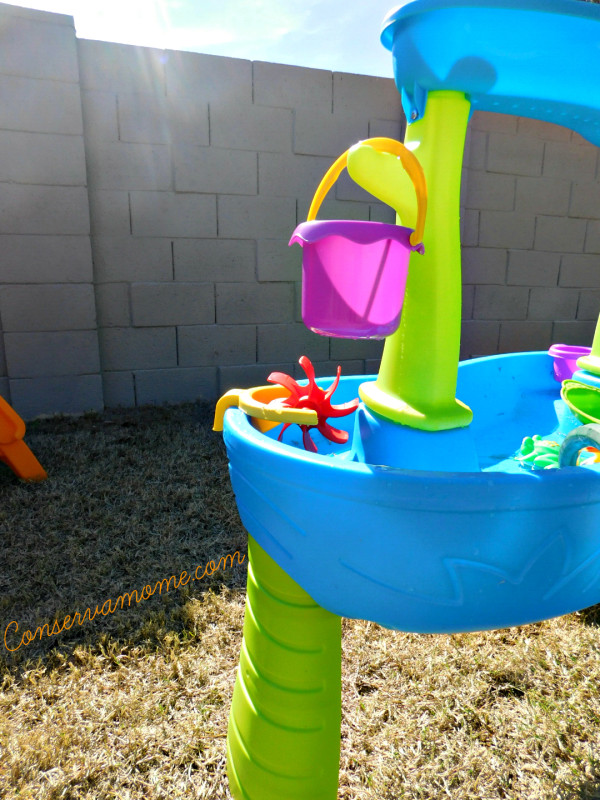 If you've ever been around a toddler, you know how hard it can be to keep their attention for longer than a few minutes! She played with this for a solid two hours the first time she got her hands on it, and has played with it every single day since. That is a total win in my book!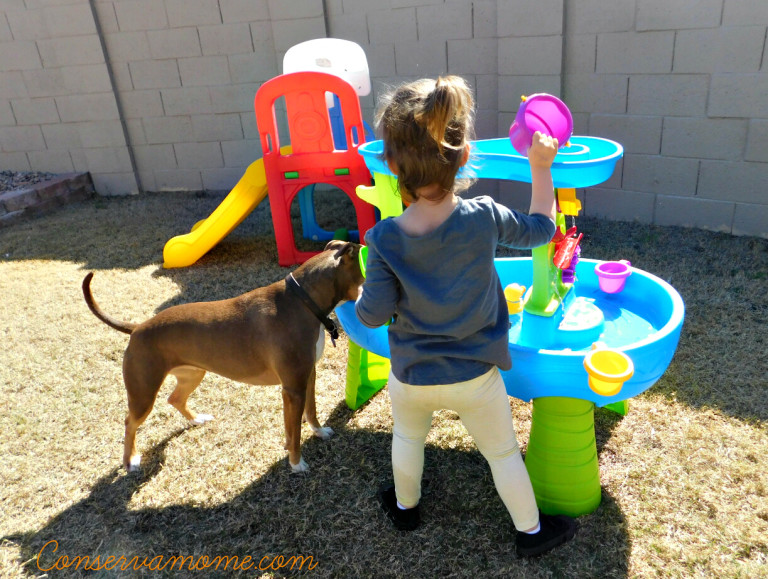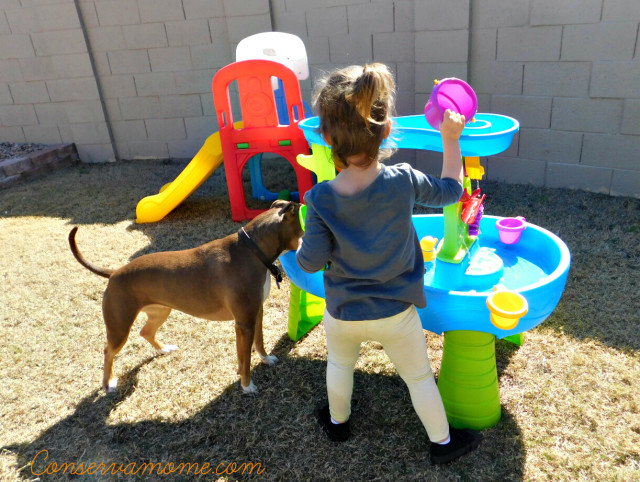 It's super easy to use too, just fill the bottom with water and play! There are handy little spots to hang the bucket and water scoops when they're done. Best of all draining the water is simple. Just open the plug at the bottom of the table and that's it. SO much better than trying to dump out a heavy table full of water.
The table is only $69.99 and you can buy it here!
Make sure to get social with Step 2 to keep up on all the latest news! You can find them on Facebook, Twitter, Instagram, Pinterest, and YouTube.
Save
Save