Disclosure: Although I received this the Kamik boots free of charge for my honest review. My love of these boots is 100% mine.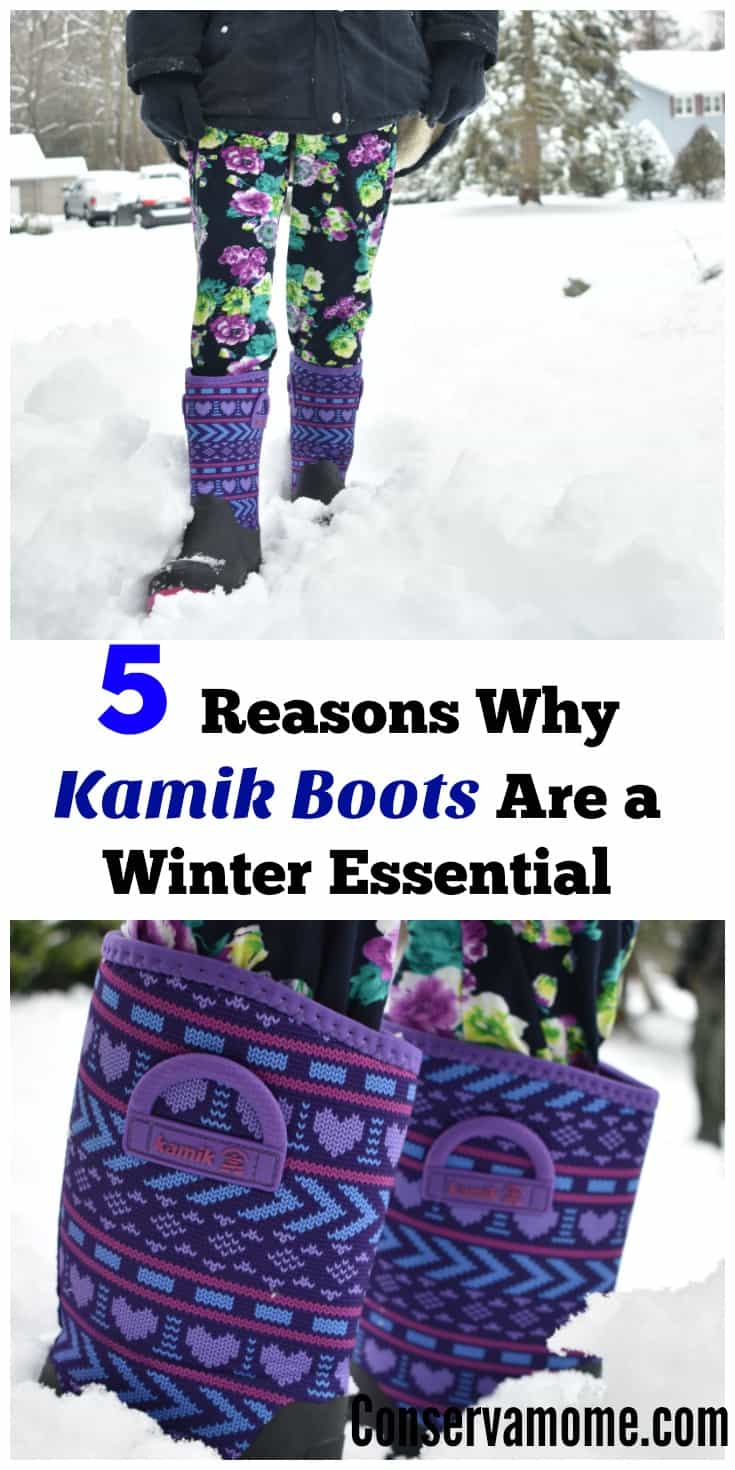 For the last 3 years I had been living a sunny existence in Florida, not remember what a good snow fall meant. Then my husband's job took us quickly to New England were snow is an ever present reality during the winter months. It's amazing how much snow you'll get in the nick of time and not even be really ready for it. That being said, gearing up for Winter I knew I had to get quality items for my children to wear, that would keep them safe while they enjoyed the winter fun.
One item I knew would be incredibly important was snow boots. Because they're out in the elements their feet can be severely injured if they aren't protected. So what boots could protect my kids while they enjoyed the outdoors? The answer was simple Kamik boots. This company stands behind quality, the enviroment and their products. Combining the 100 years
So here are 5 reasons why Kamik boots are a must have if you are going to tackle the elements. These shoes have been a favorite in our home and these have become a wardrobe necessity for my kids during the spring.
These boots are perfect for protecting feet in all weather scenarios. Their feet will be toasty and dry when splashing in puddles or sloshing around in snow.  With it's Waterproof and lightweight injected Rubber He shell your kids will be protected.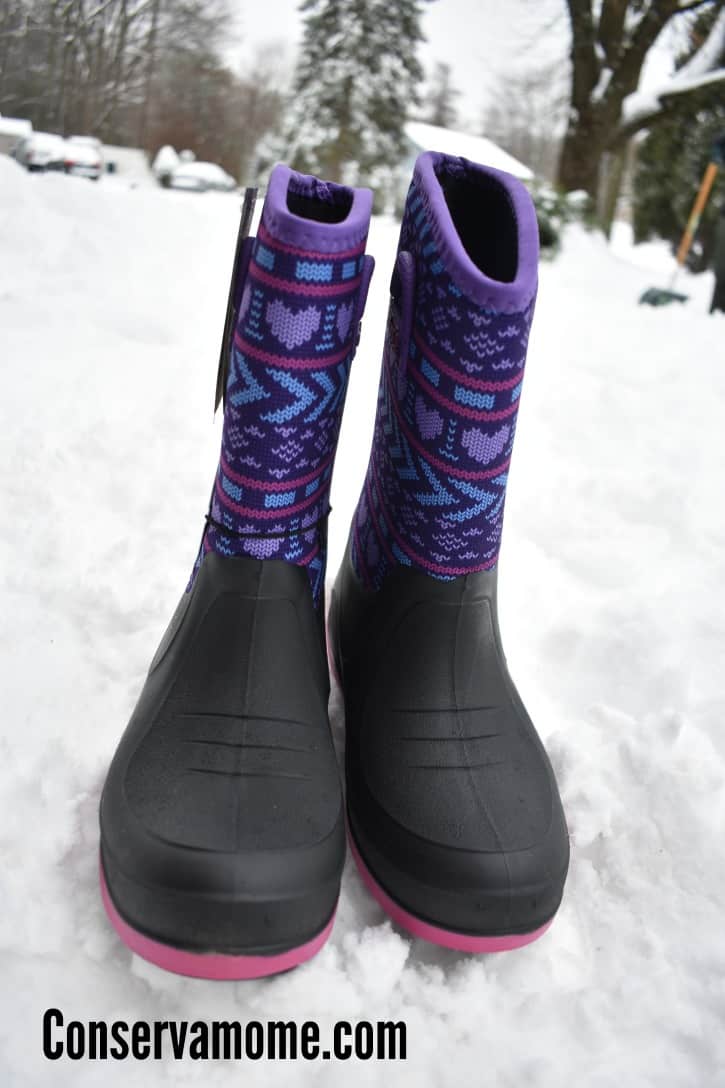 2. They're built in the USA, which to me is very important.Most of Kamik products are built in North America, This Canadian company is also big into sustainability and recycling of their products to make sure their products are made greener.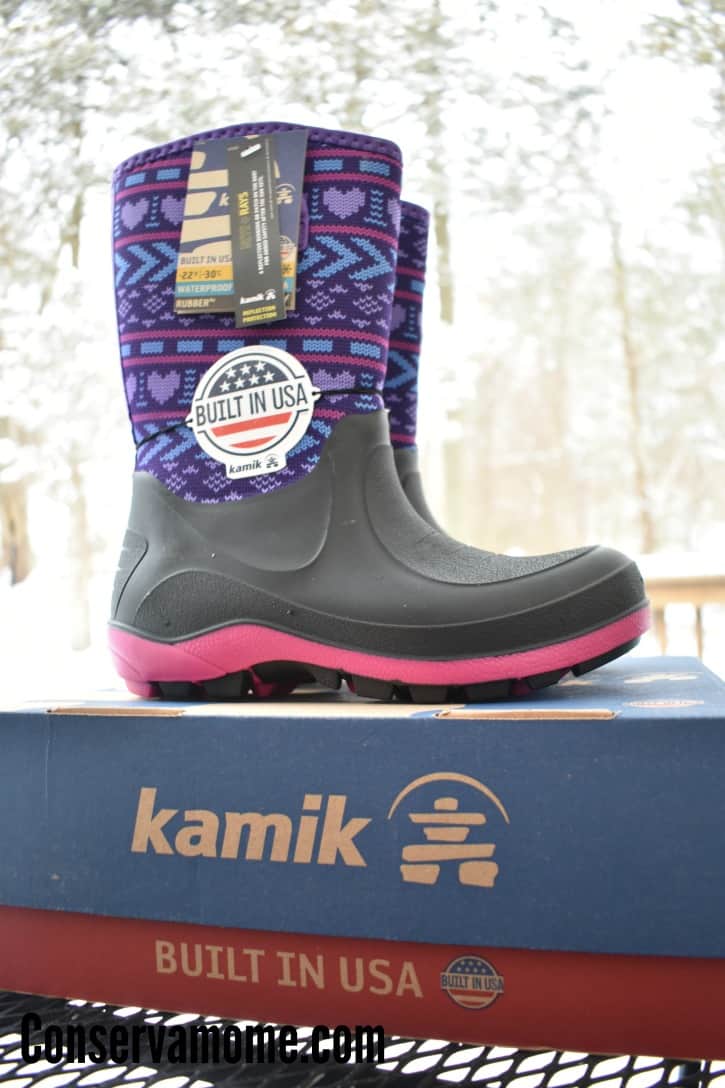 3. They're lightweight. These shoes are crazy light weight yet incredibly protective of their feet. Kamik spent  two years perfecting the RubberHe, and it was worth it. As light as helium and as strong as iron, it offers superior traction and flexibility. Plus, it's 50% lighter than natural rubber and is 100% recyclable, so it's light on nature too.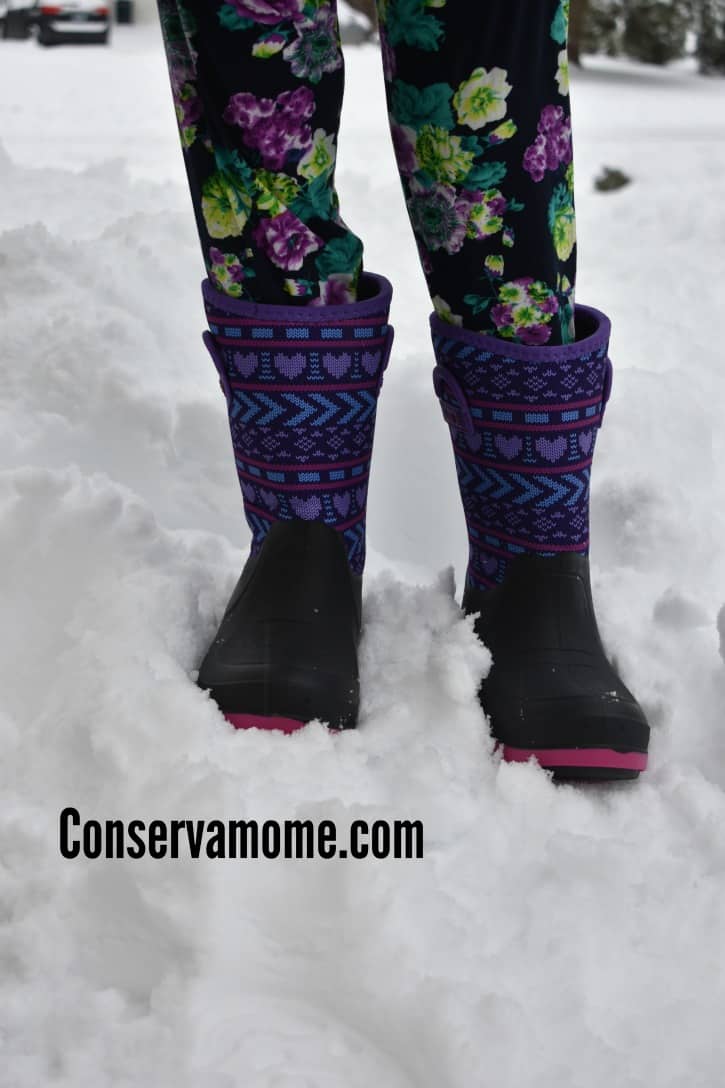 4.The Sole keeps them safe in slick and wet weather!The shoes have  RubberHe outsoles for top-notch traction for snowy, slushy or muddy adventures around the neighborhood.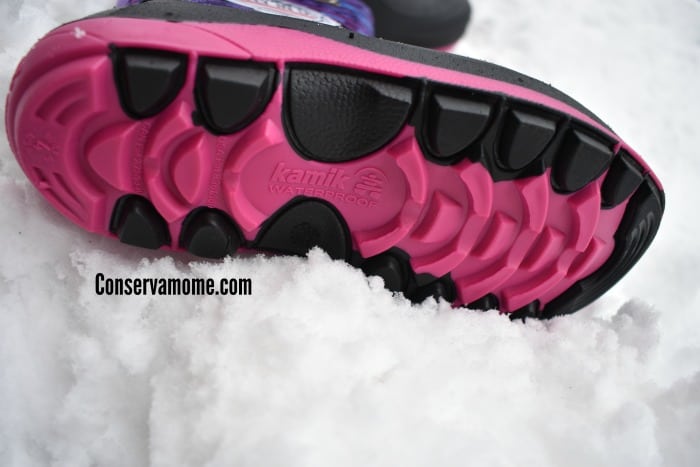 5.Not just protective but stylish! Kamik boots aren't just amazing boots that will protect your kids feet in temperature up to -22 degrees , but they are so stylish and fun! They come in so many styles and colors perfect for everyone's taste.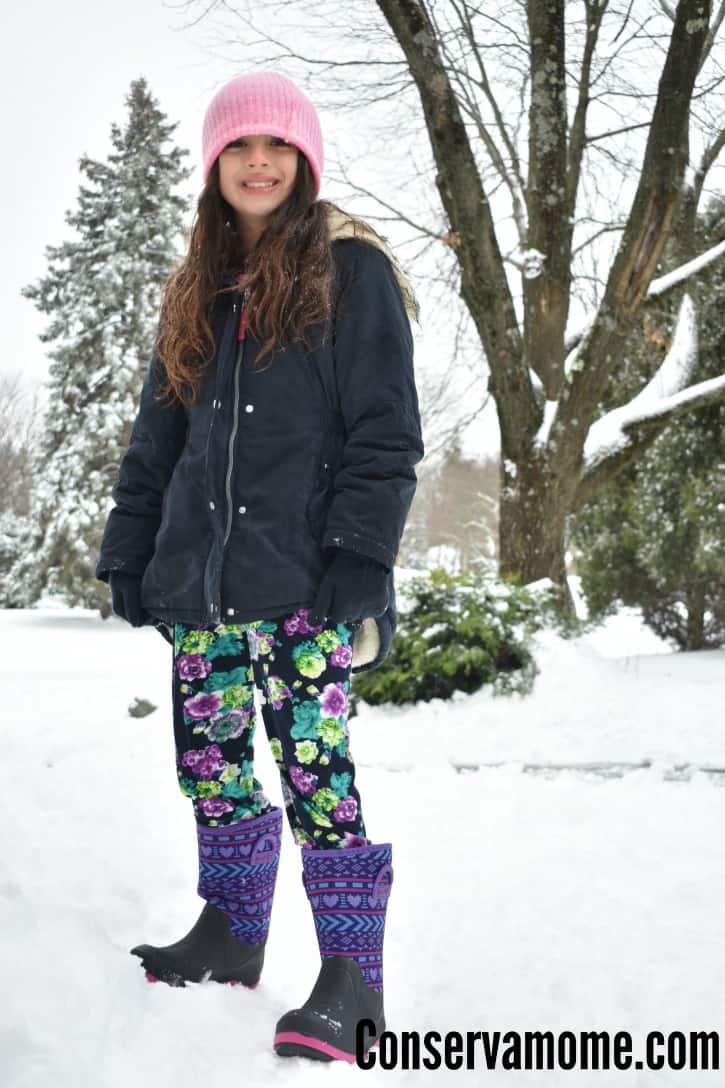 Kamik boots are the must have to fight the elements in style and functionality. They know the elements and they know shoes making these boots a must have for anyone facing the elements. Most important these shoes last! They will last through the whole season because they're built strong and tough.
Don't forget to get social with Kamik! Make sure and follow them on :