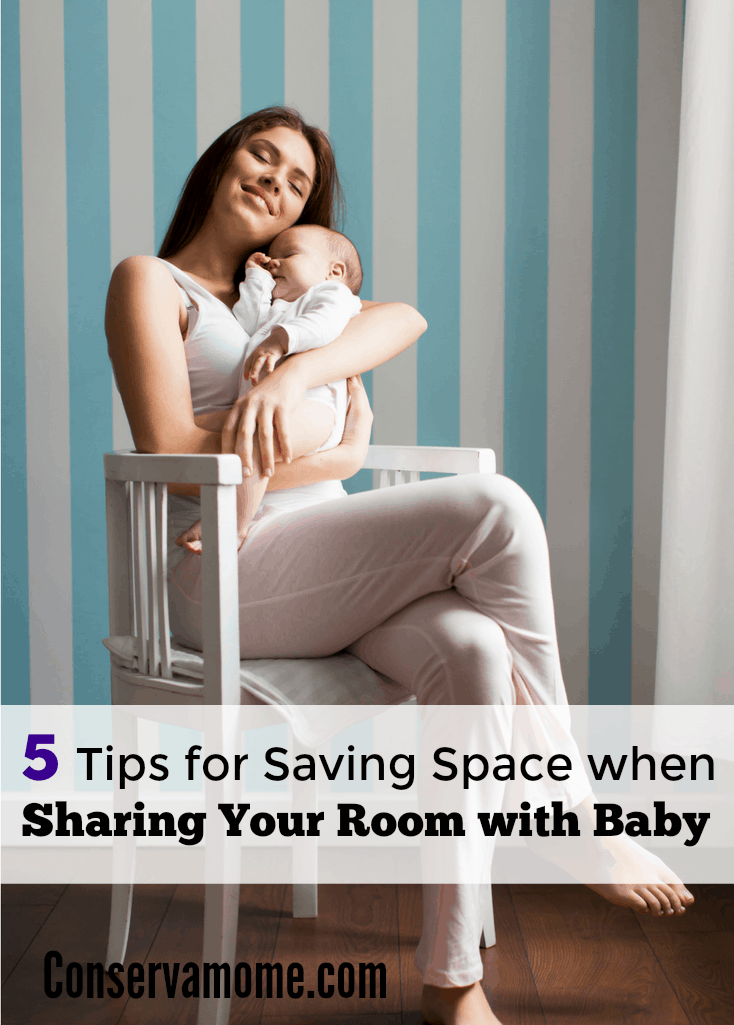 5 Tips for Saving Space when Sharing Your Room with Baby
Many parents share the bedroom with their newborn for the first six months or year of their life. Some do it for lack of space. Others share a room with their infant because it offers parents peace of mind and makes caring for your baby a little easier. It's also something that doctors recommend because it helps to reduce the risks of SIDS (sudden infant death syndrome).
While sharing a room with your baby has its benefits, it can get crowded when you start adding a crib and other baby items to your room. If you're not careful, you'll find yourself cramped and uncomfortable. It also poses a safety hazard because you could run into things or trip over something and get hurt when moving around in dim light. For these reasons, it's vital that you find ways to save space when sharing your room with baby.
Here are five tips to help:
Move everything you don't need out of the room to create more free space. In fact, this is a great time to declutter your entire home. Once you eliminate everything you don't need, you might be surprised at how much extra space you actually have.
Only use the items you really need now and pack the rest for later. For example, if you don't have room for a changing table, use your bed instead to save space. Pack up and store toys and clothing your newborn can't use at this time and store extra diapers and other baby supplies in another room.
If you have a tiny bedroom, clean out the closet and remove the doors. Then, place the baby bed or bassinet in the closet. This way, you still have all of your walking space and you can store all of the baby's clothing and other supplies on the closet shelve.
Take advantage of all your free space. Use stackable drawers in a corner to store clothing, diapers and other baby supplies or use under-the-bed storage to keep these items out of sight but close by.
Place the rocker or chair you use for nursing in another room. It will free up space and if your partner is a light sleeper, you won't wake them during feeding time.
During those last few months before your due date, start cleaning out and rearranging your room. It will give you something to do while you wait for the arrival of your new baby. It's also the only free time you'll have for awhile. Once your newborn arrives, you're going to be busy caring for your baby and you'll appreciate having everything set and ready when you return home from the hospital.