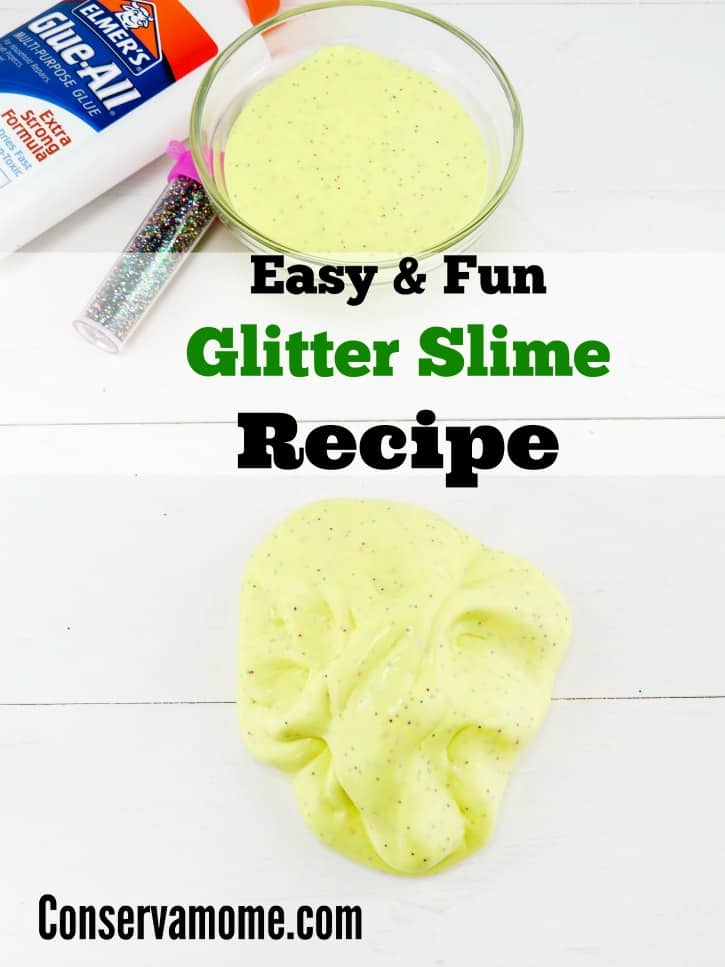 Slime is one of the funnest and easiest activities kids love to make. It's so much fun to play with and most important so easy to make that your kids will have a blast playing with this fun ooeoy, slimy fun for hours to come. This is a great activity to help kids learn about measurement, science and best of all sensory play and fun.  The ingredients are so easy to find and can be located at most major grocery stores or craft stores.  Best of all it's super inexpensive. So grab the ingredients, grab some fun and get to work on this fun experiment of fun. The Easy & Fun Glitter slime recipe below will create hours of fun for your kids to enjoy.  Best of all add some colorful elements like Glitter to the fun!
What's Needed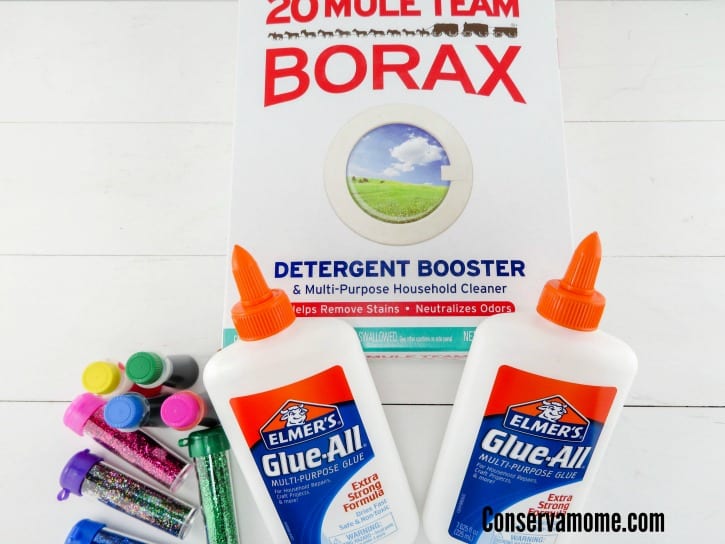 4 oz Bottle of White Glue (Do Not get Washable)
½ Teaspoon Borax
Food Coloring
Glitter
Water
Directions
Pour 4 ounces of glue into a bowl. Add ½ cup warm water and mix well.
Add 3-4 drops of food coloring and glitter. Mix well
In a separate bowl add ½ teaspoon of borax to ¼ cup hot water. Mix until dissolved. Add to glue and stir well. Then mix with hands for about a minute until all liquid is gone and it becomes pliable.
Ready to play with or store in a Ziploc baggie.
Have fun stretching, rolling, pulling, and squeezing. It'll go back to its original shape when you're done!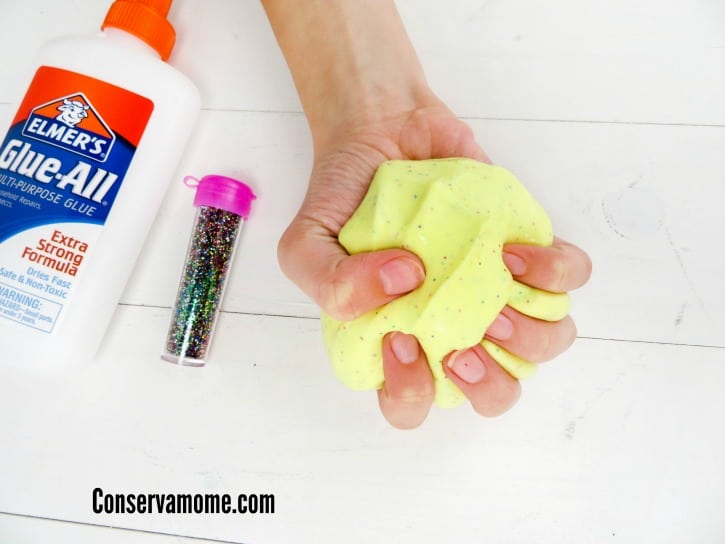 This is an easy and fun craft that you can make ahead of time or make with your kids while they help or watch.  Are you looking for other fun craft ideas? Check out some fun round up and craft ideas below that will bring hours of fun for your little ones.
40 Creative Nature Craft Ideas
Or how about something tasty like 10 fun Cake Box recipes ideas