Disclosure: I received the Summer Infant Modern Home Gate fee of charge for my honest review. However, my love of this product is 100% mine.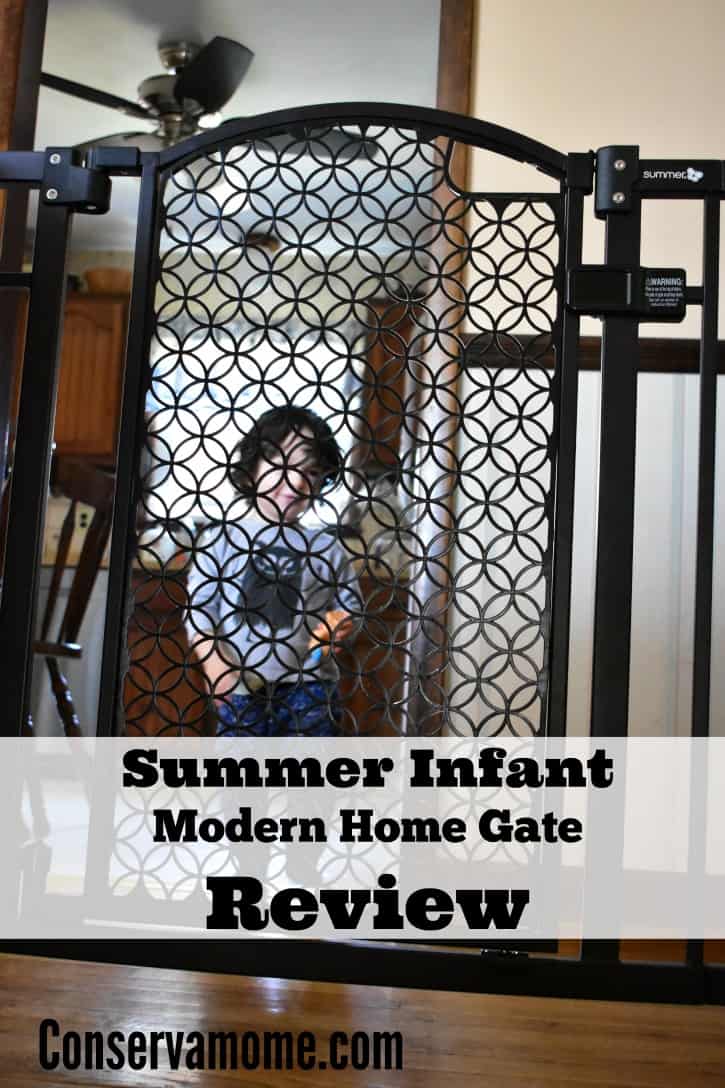 I always forget how active babies and toddlers will become when they are on the go. Although their curiosity is fun, having them on the loose in a house with stairs can be a nightmare. Trusting their safety to any gate is not an option. You want one that is going to be sturdy, stay in place and most important be hard for them to open. Thankfully, I've found all those things with the Summer Infant Modern Home gate.
If your looking for a gate for the top of your stairs, look no further. We recently installed a summer infant gate to the top of our stairs in our home and we couldn't be happier! Our peace of mind that our one year old is safe couldn't sit any better in our hearts. The gate is sturdy, strong and reliable. With the multiple children we have in our home it gets a lot of use from all those little hands opening and closing it on a daily basis. Yet it's safe enough that my three year old can't open it to let the little guy down the stairs! It's easy to open and stays open if needed, and has a magnetic close. And best of all, it was easy to install!

The Modern Home Gate features a durable steel design and a decorative arched doorway. For added hands-free convenience, Modern Home is equipped with an auto-close feature which gently closes the gate door behind you, as well as a hold-open mechanism that keeps the door open when needed
Some great features it includes are a Decorative arched doorway with bronze finish. It really is a beautiful gate that can blend in perfectly with any home decor.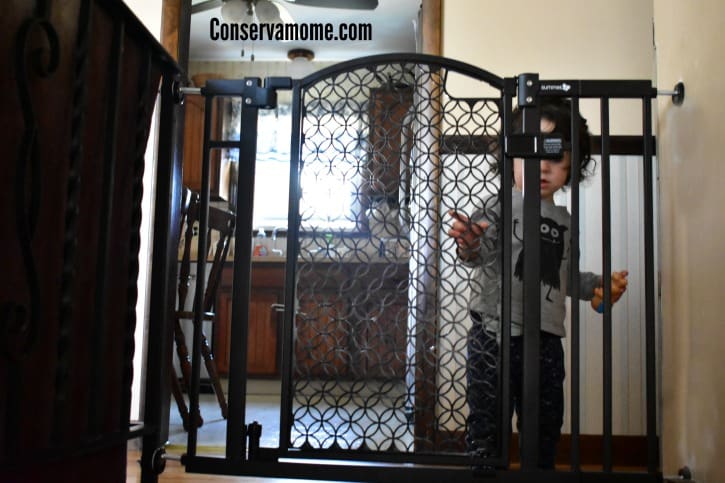 As  well as :
Auto-close & hold-open features
Includes (2) 5" extension frames to help fit in larger openings.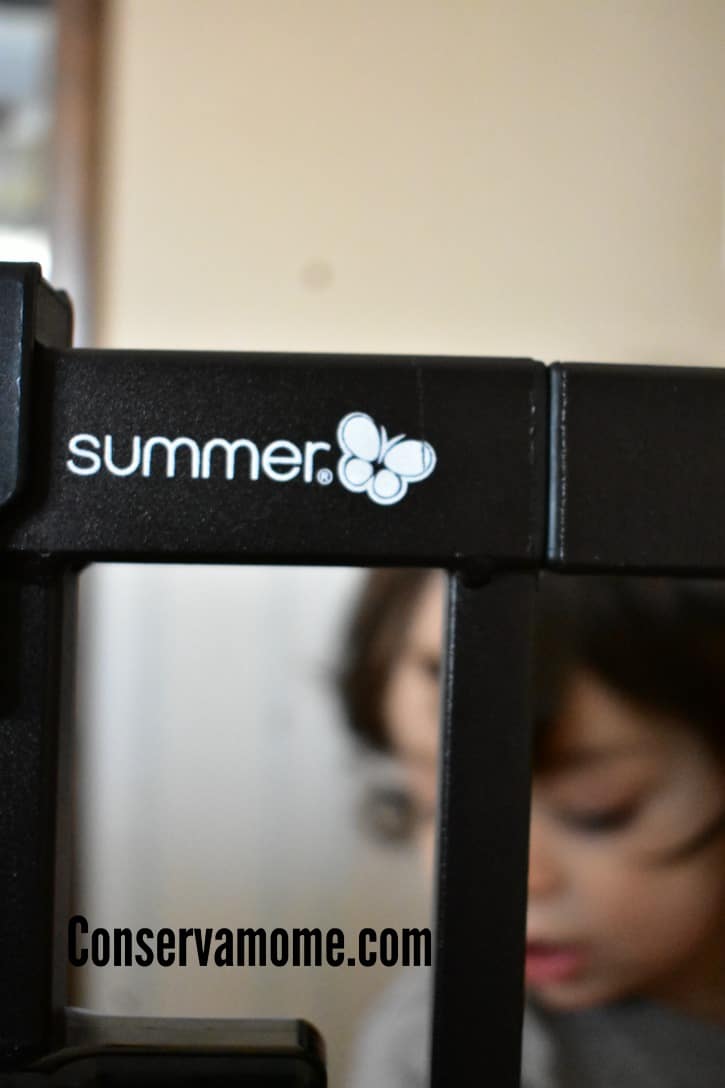 Pressure mount for use in-between rooms and doorways (so not just for stairs!)
Hardware kit included for use at top of stairs- Everything you need to get this guy installed)
Stands 30" tall, covers openings from 28" – 42" wide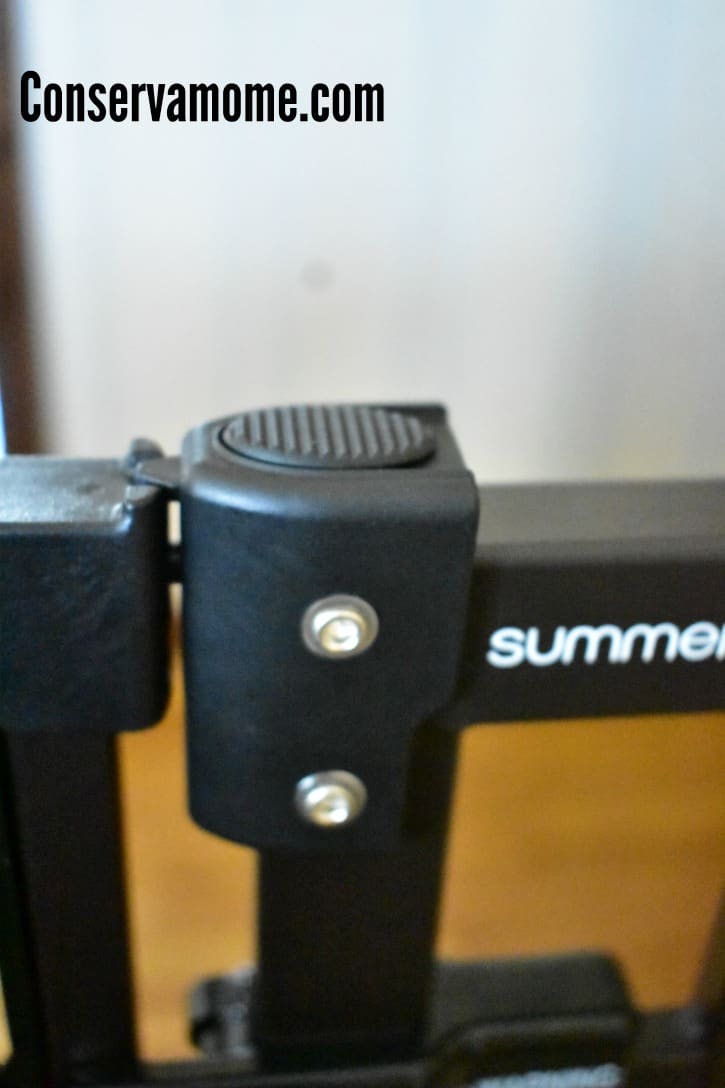 This gate is not only aesthetically pleasing and perfect for any home decor, Chick to more contemporary this Gate will find it's niche. Most important it will keep your kids safe with all the great safety features that you can rely on from a company like Summer Infant. Thank you summer infant gate for safety we can trust.
Check this and all the great Gates and products Summer Infant has to offer over on their page. You can find this great gate online for $49.99 (an excellent price)
Don't forget to Get Social With Summer Infant on : Facebook, Twitterand Instagram!
Save
Save