Find out why the Step 2 Coffee Time Kitchen is the perfect addition for any playroom. I received the Step 2 Coffee Time Kitchen free of charge in exchange for my honest review. All opinions are entirely my own.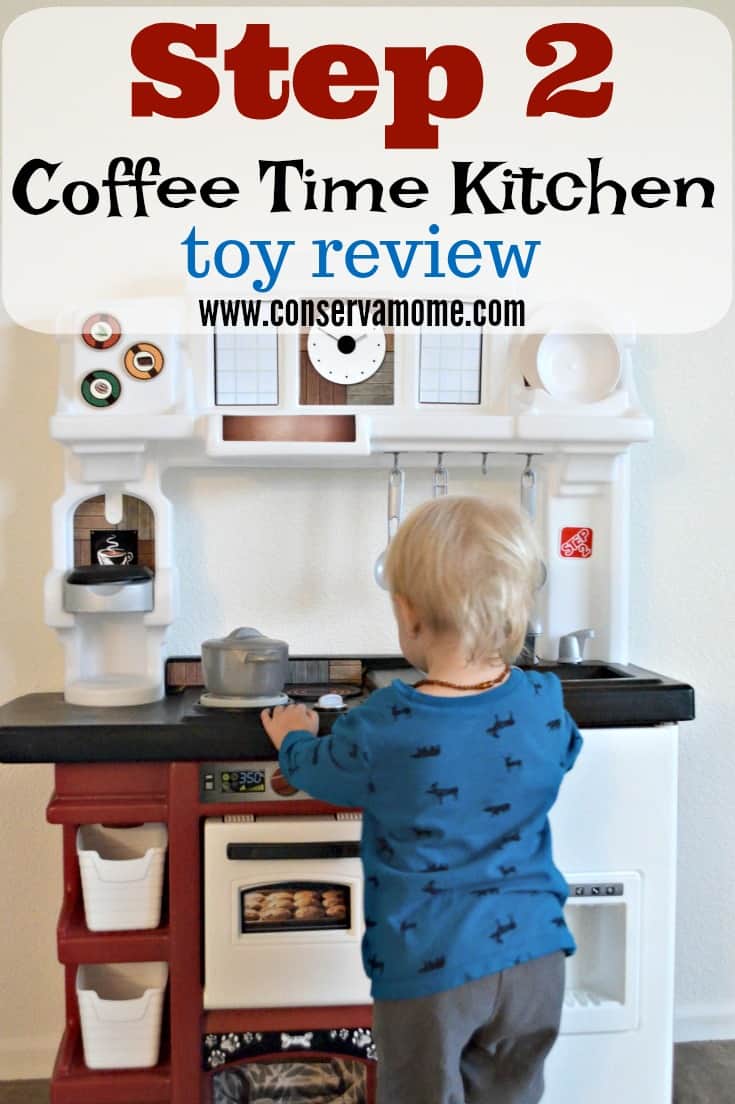 If your morning is anything like mine it begins with coffee. Lots and lots and lots of coffee. So, when I got the opportunity for my little fella to try out Step 2's Coffee Time Kitchen I was excited that he could learn to love a good cuppa joe from such an early age.
This is the first big toy my 20 month old son has ever had. He's the kind of guy that's happy to wander around the backyard with a stick and his dogs so we never considered getting him a big toy like a kitchen. But man, oh man, am I glad we got this one. He loves it.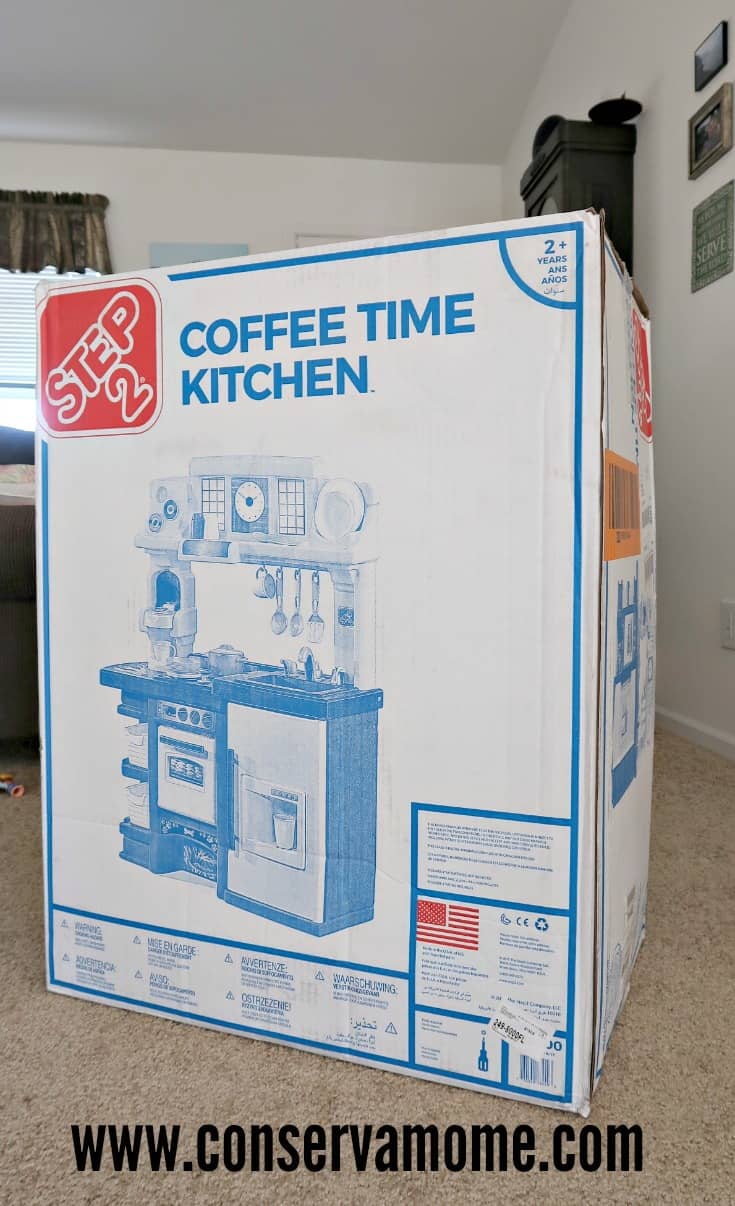 This is also our first Step 2 product and I was happy to see that Step 2 is a brand that delivers quality, attention to detail, and the best part is that its all made in the USA from a combination of American and Imported parts.
My little guy 'helped' his Daddy put it together and he hasn't stopped playing with it since – that was four days ago.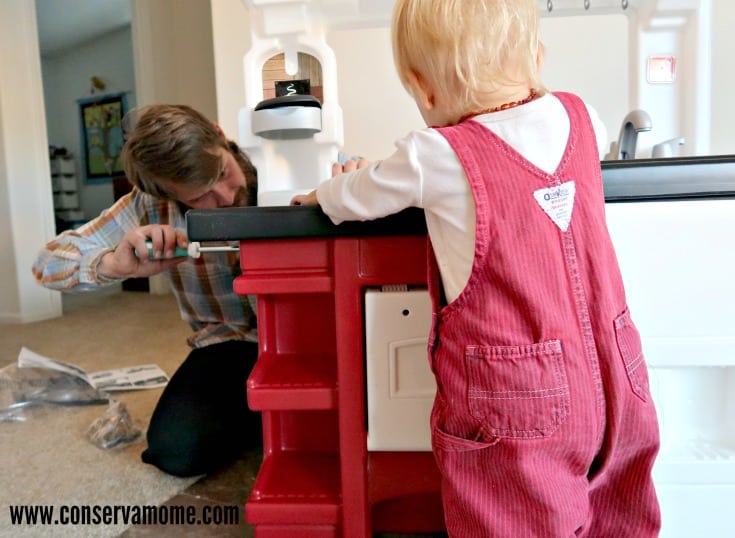 The assembly was pretty straightforward but I was still happy to pass that job along to my husband. He had it put together and all stickers properly stuck in under fifteen minutes.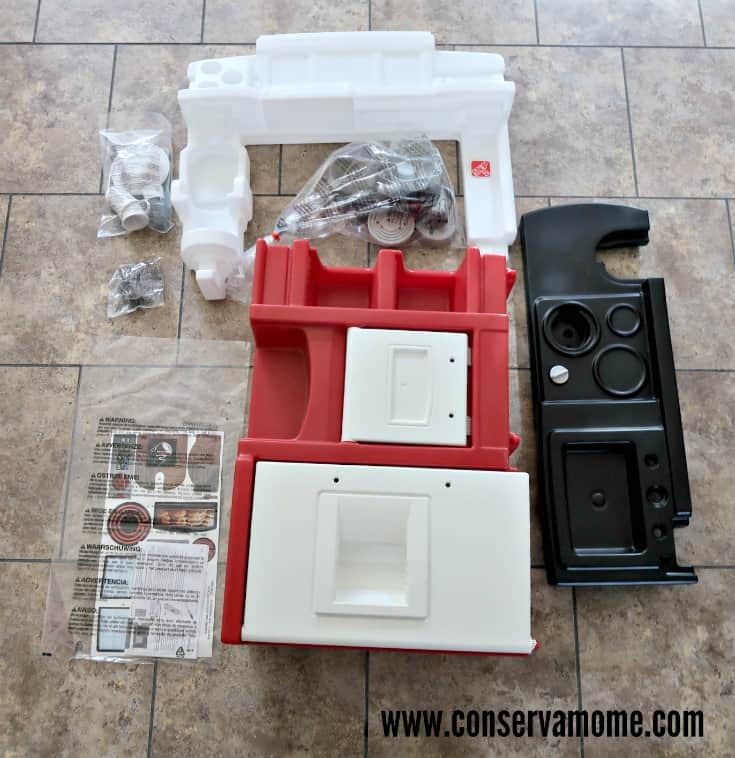 One of my favorite things about this play kitchen is that it's not gaudy. Its got a minimalistic color scheme and I'm not at all upset that it seems to have become a mainstay in our home's décor.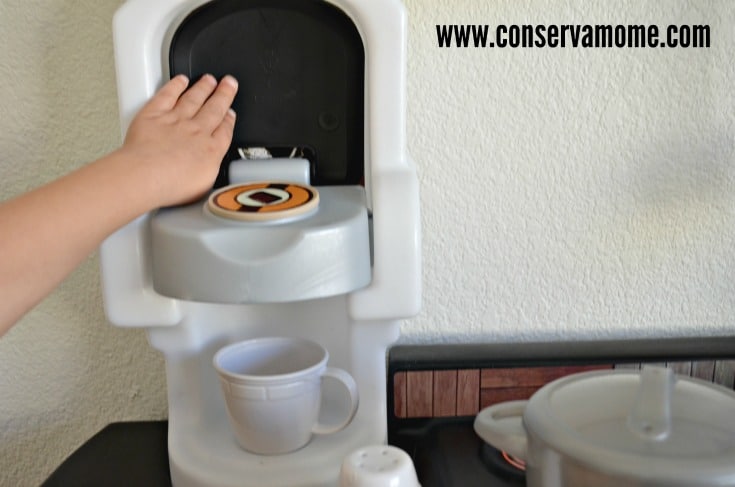 This set comes with a keurig type of coffee maker and three k-cups, two baskets for organizing, one place setting (silverware included), four serving and stirring utensils, a pot and a skillet, salt and pepper shakers, a mug, and a cup.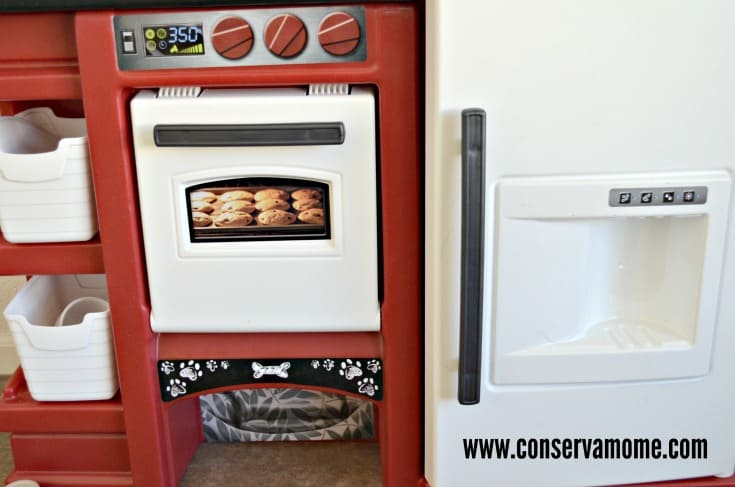 There is an oven, fridge, sink, and two shelves. One of the cutest things is the sweet little dog bed space under the oven. I think that's such a cute addition.
My son's favorite feature is the battery powered eye on the stove that bubbles or sizzles when he puts the pot or the skillet on, respectively.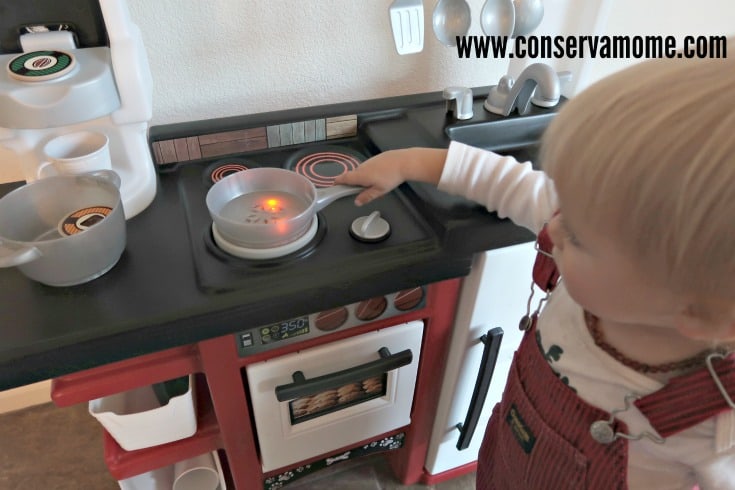 So, here's my top three favorite things about the Step 2 Coffee Time Kitchen:
First, I love the theme of this play kitchen. I love that there is a coffee maker and I LOVE the dog bed. I also love that the aesthetic is pleasing. Good job, Step 2.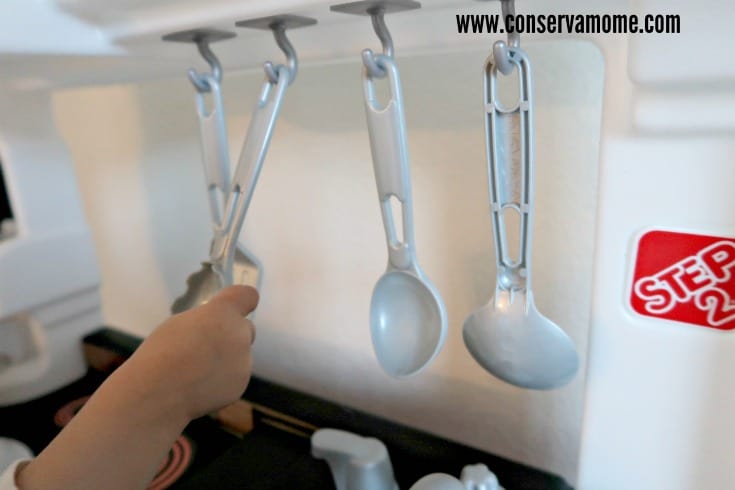 Secondly, I love that little ones can enjoy playing with something and mimic Mama and Daddy without the dangers of playing in the real kitchen. We had been practicing good stove and oven etiquette in our real kitchen and it's fun to see my little guy apply the same rules to the eyes of Step 2 kitchen's stove.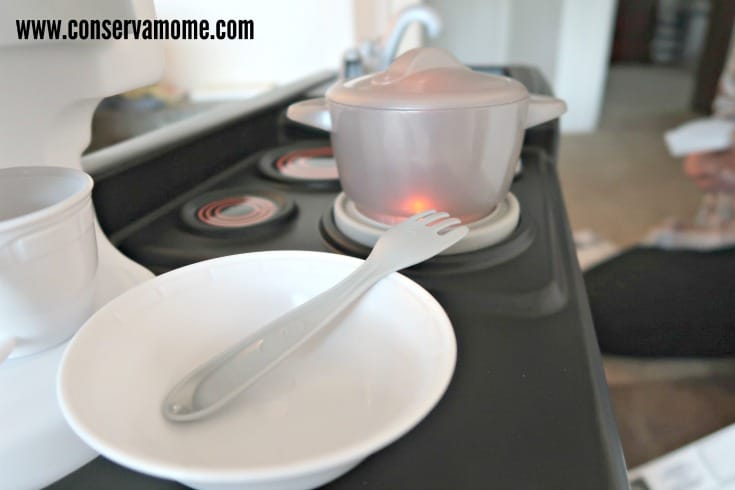 Finally, I love that everything in the play kitchen can be used for open-ended play. Already the mug and a spoon have been bath toys, the spatula has been a pretend snow shovel, the k-cup lids have been cookies, and the refrigerator has been a time machine (although my 20 month old didn't come up with that, our five year old neighbor did).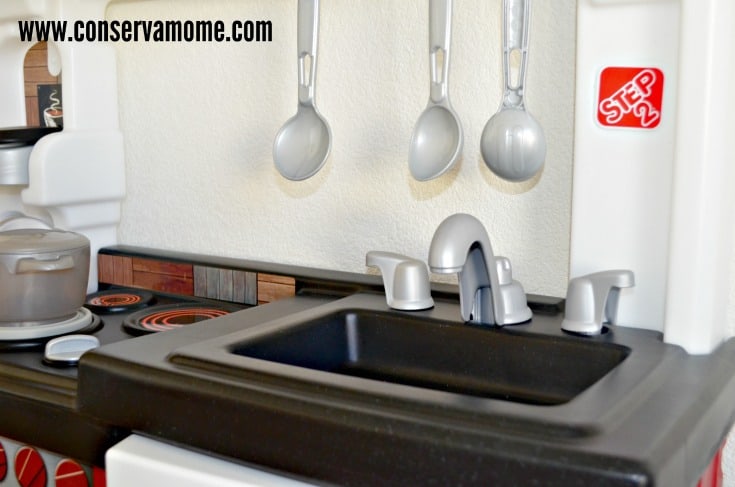 A Step 2 Coffee Time Kitchen would make a perfect Christmas gift for the little one in your life. But don't limit yourself to just the kitchen. Step 2 has a huge range of excellent products that any child would love to see waiting for them under the Christmas tree. Click here to check out all of their awesome toys.