Just because the weather is cooler doesn't mean it's time to head indoors. There's still fun to be had! Check out Ideas for Fall Fun with a Toddler. Disclosure: I received the products mentioned in this post free of charge. However, my love of these products is 100% mine.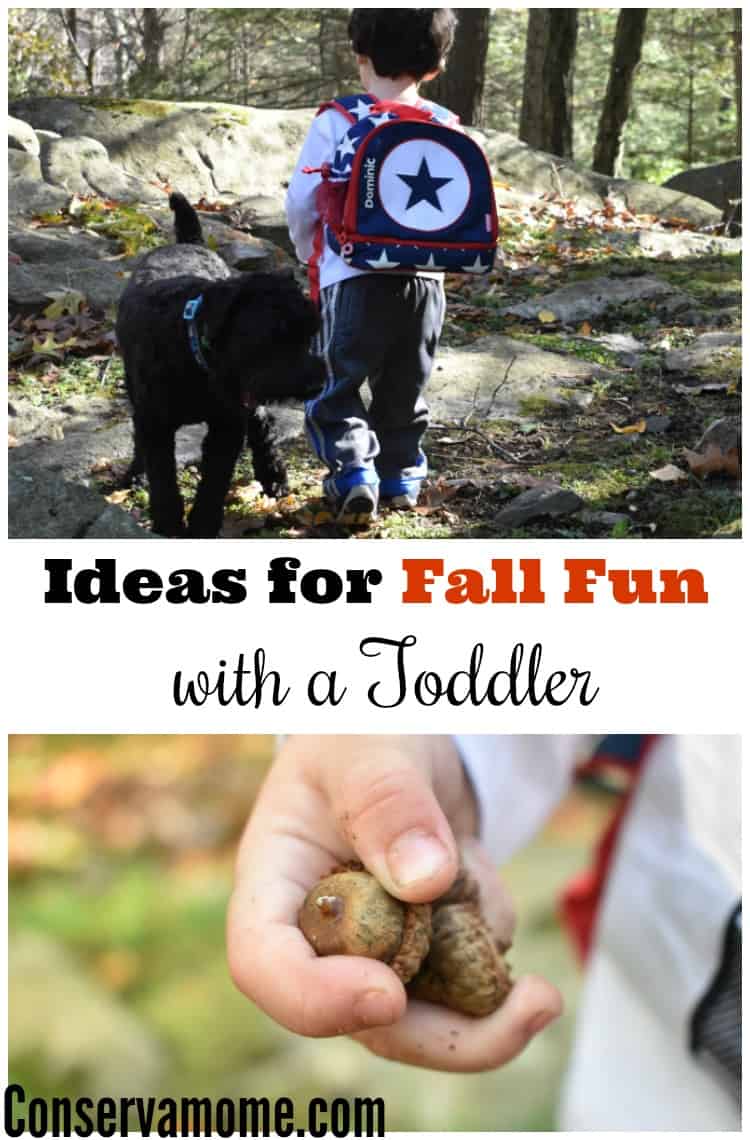 Fall is the perfect time to get outdoors with your active toddler. There's so much to explore during this gorgeous time of the year. Most important there are so many lessons to be had by your toddler during this time.  Because so much is changing on the outside your little one will have an influx of sensory knowledge that will help them grow as little people. So here are some fun tips to help you maximize this beautiful time of the year before everything "Falls asleep" for the winter.
Go for a Walk. The best way to see the beauty of fall is to go for a walk. Get out and have them feel the crunching of leaves below them. Have them smell the crisp fall air. Most important have them feel how the soft grass has now become a crunchy carpet of leaves! Focus on the noises that they'll hear as they walk, the rustling of leaves and the crisp fall air. Most important make sure they've got shoes that will help them navigate through this ever changing terrain with the perfect shoes like 5.0's Pediped's Flex Adrian Shoes. These shoes come with a Flex insert so once spring is here and your little one has grown, you can remove the insert to have a shoe that will last into spring.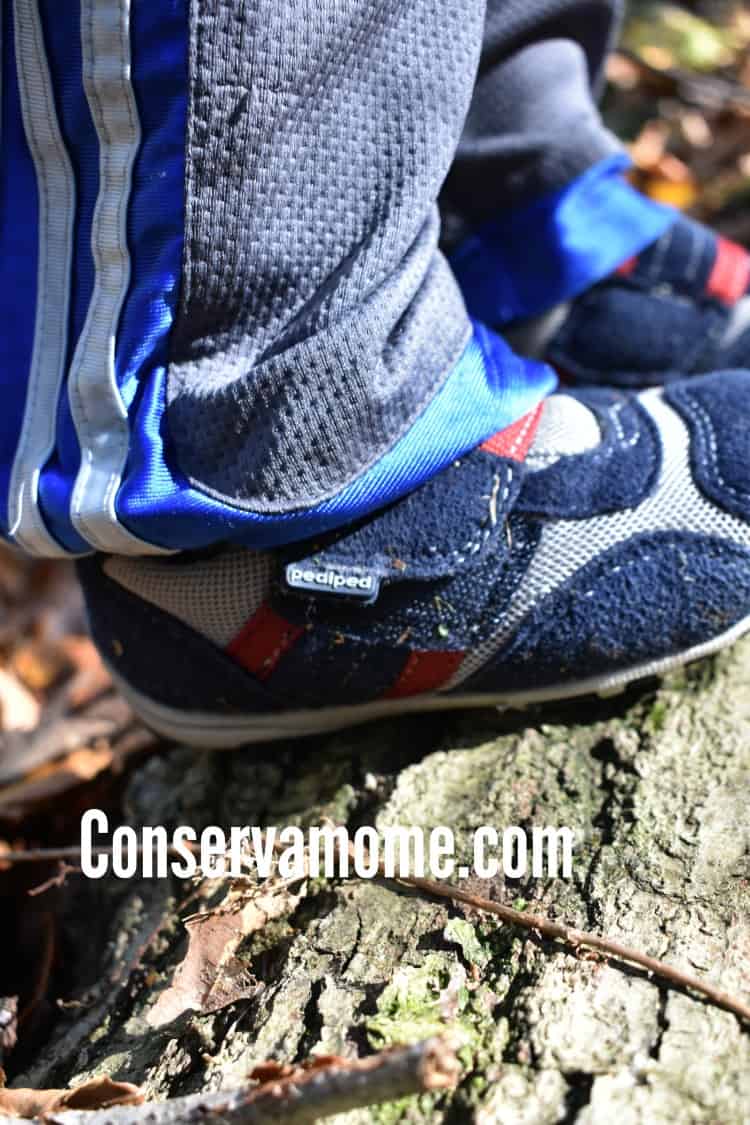 Don't just down, but look up! –Teach your little ones about how the leaves are falling and the lessons behind it.  Point out the beautiful colors of the leaves and don't forget to check out all the fun little critters gearing up for winter in the trees. If possible collect some leaves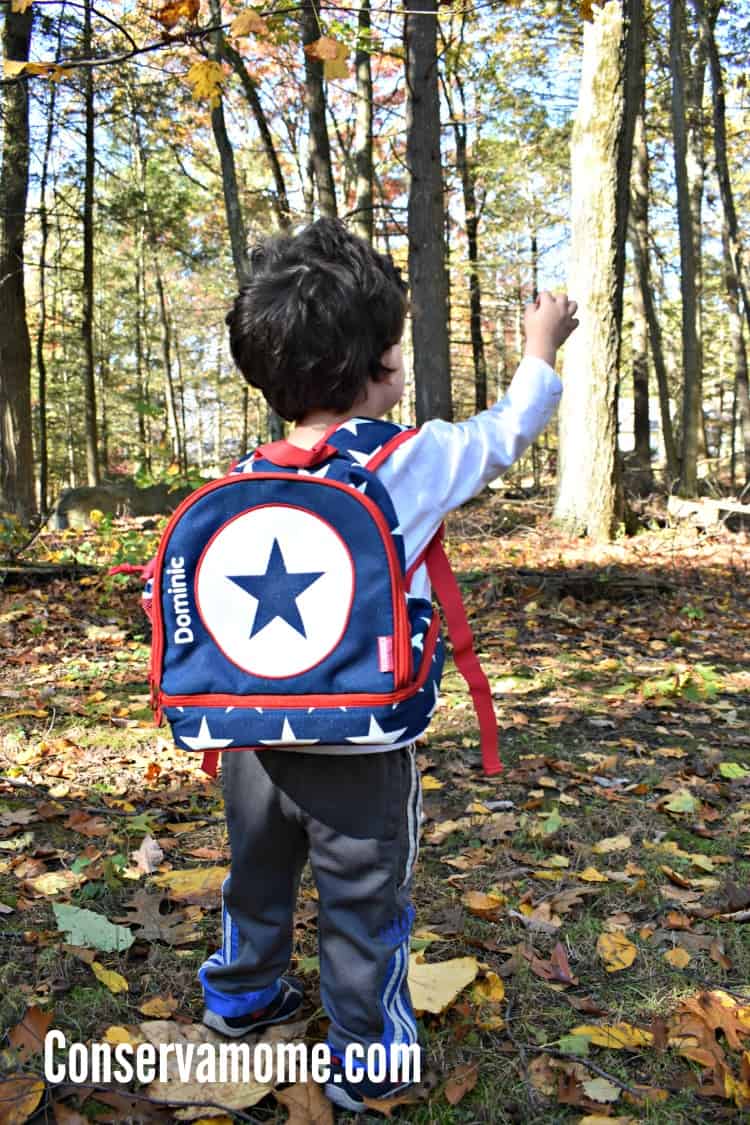 or acorns and make sure and store them away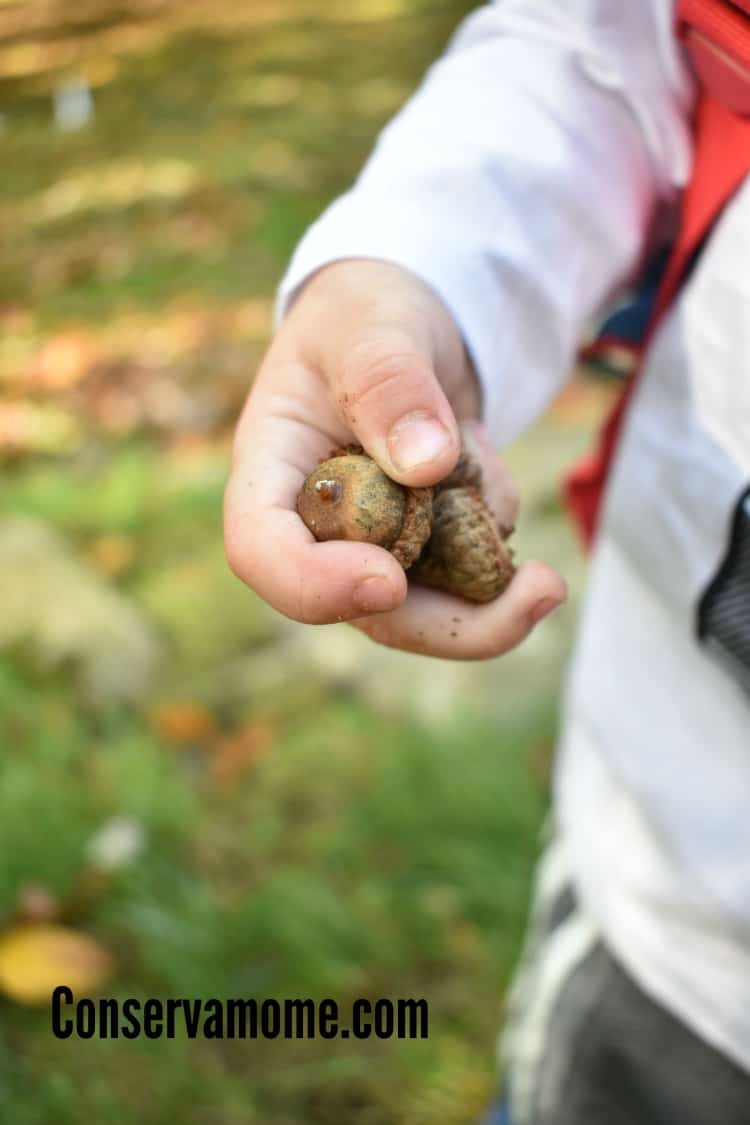 for a fun activity like practice gluing items like the leaves to construction paper for a pretty picture. Grab some of the bark off a tree and make your own tree using the leaves or have your little one glue some of their treasures on the bark and make them mini trees. Make sure and carry a bag for all your treasures, like the Stuck on You Personalized Junior Back Pack like the one above.
Field Trip Fun! You don't have to go far from home to have some more fun. There are some great places to visit during Fall around you.  We love visiting a local farm that has a ton of fantastic activities for my guy. Big brother is off of school on Wednesdays so we take advantage of that time for some great field trips.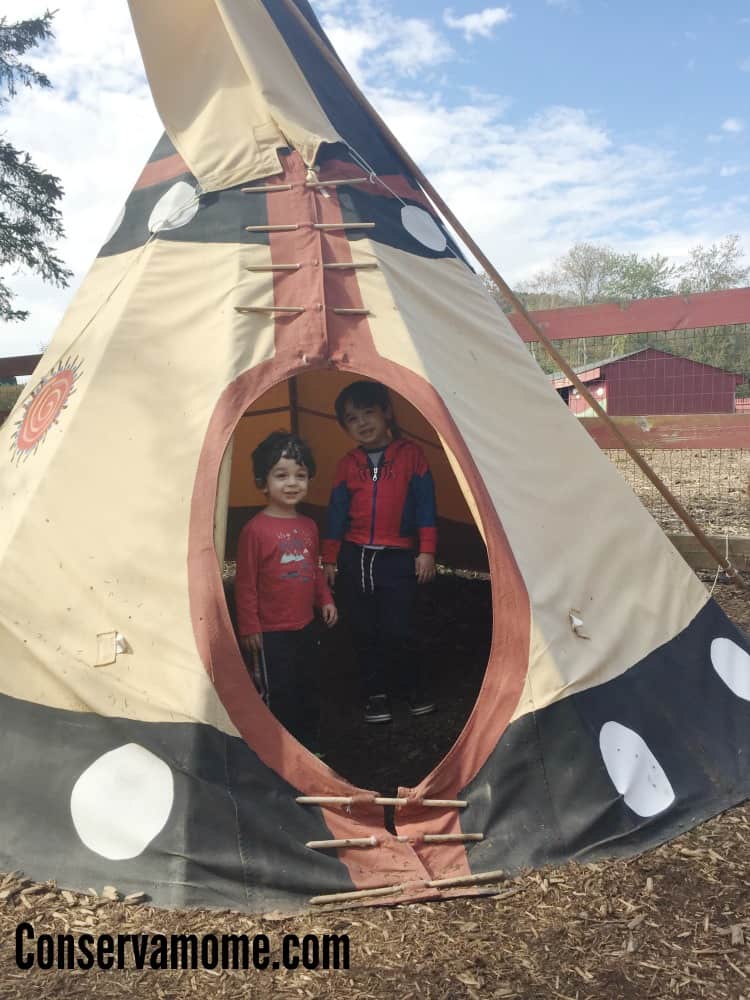 The best thing is during fall you can still take advantage of all the fun colors, and beauty around you. Making these all learning experiences for your little ones.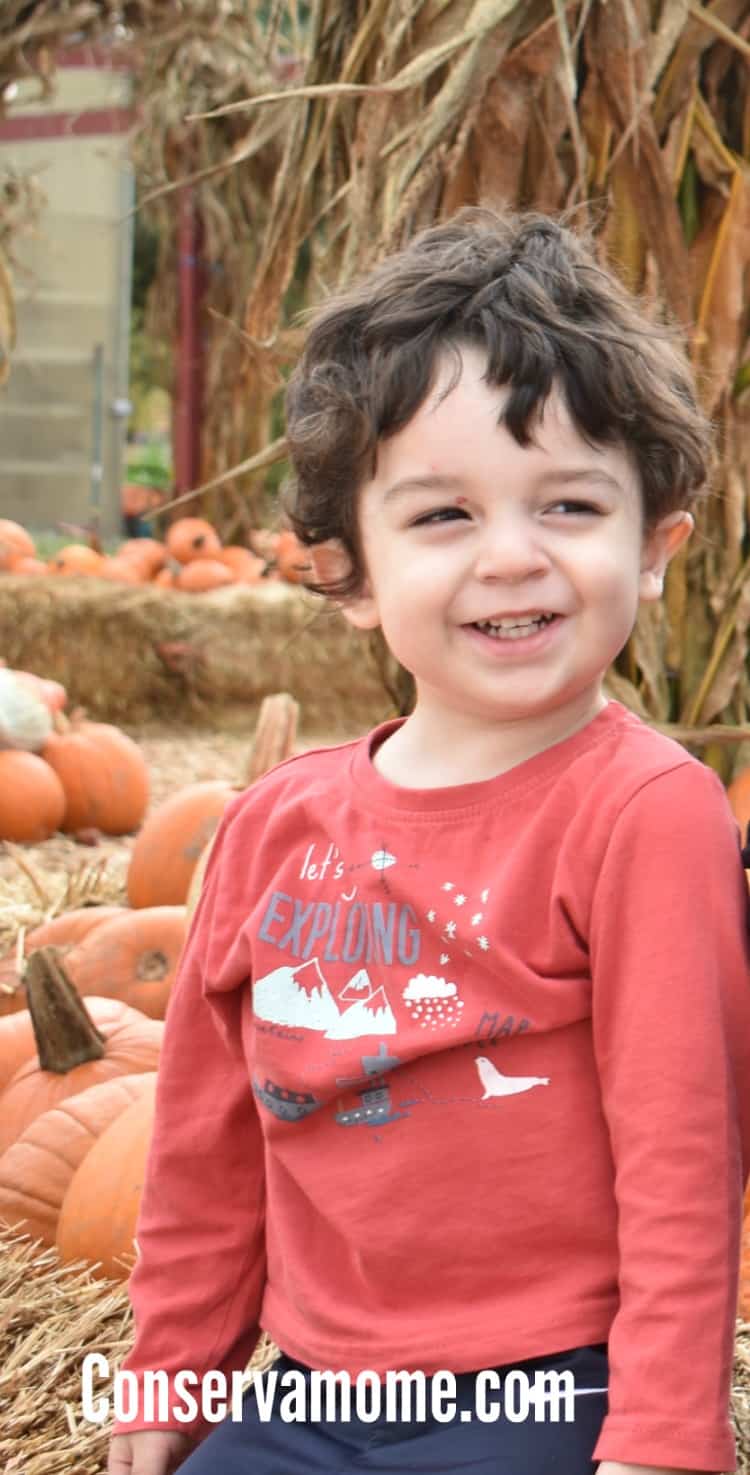 Stay Hydrated and energized! While chasing your toddler around make sure and stay hydrated and energized.  The perfect way to stay hydrated while chasing your little one is with some fun cups like my favorite coffee cup from GoSili. It allows you to take your coffee or tea with you on any adventure you go on with your little one 🙂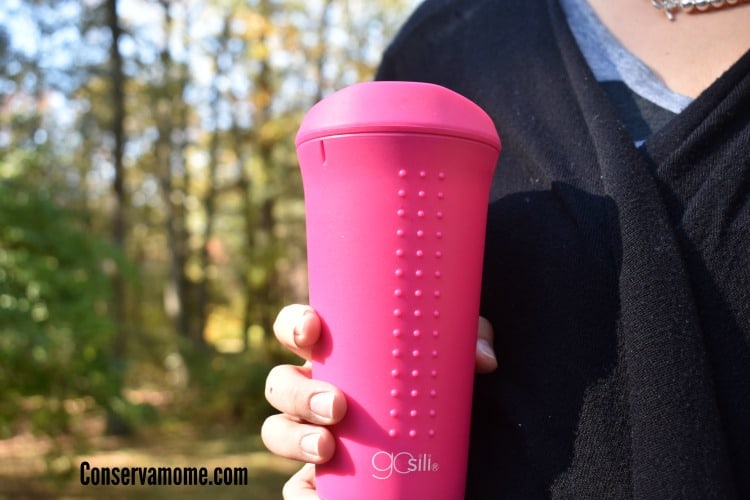 I also love to carry some snacks for myself (and inevitably my toddler who will eat them). One of my favorite on the go snacks are my Easy No Bake Peanut Butter & Apple Bites   which encompass some delicious fall flavors! Of course I carry them with my in my Silibowl from GoSili!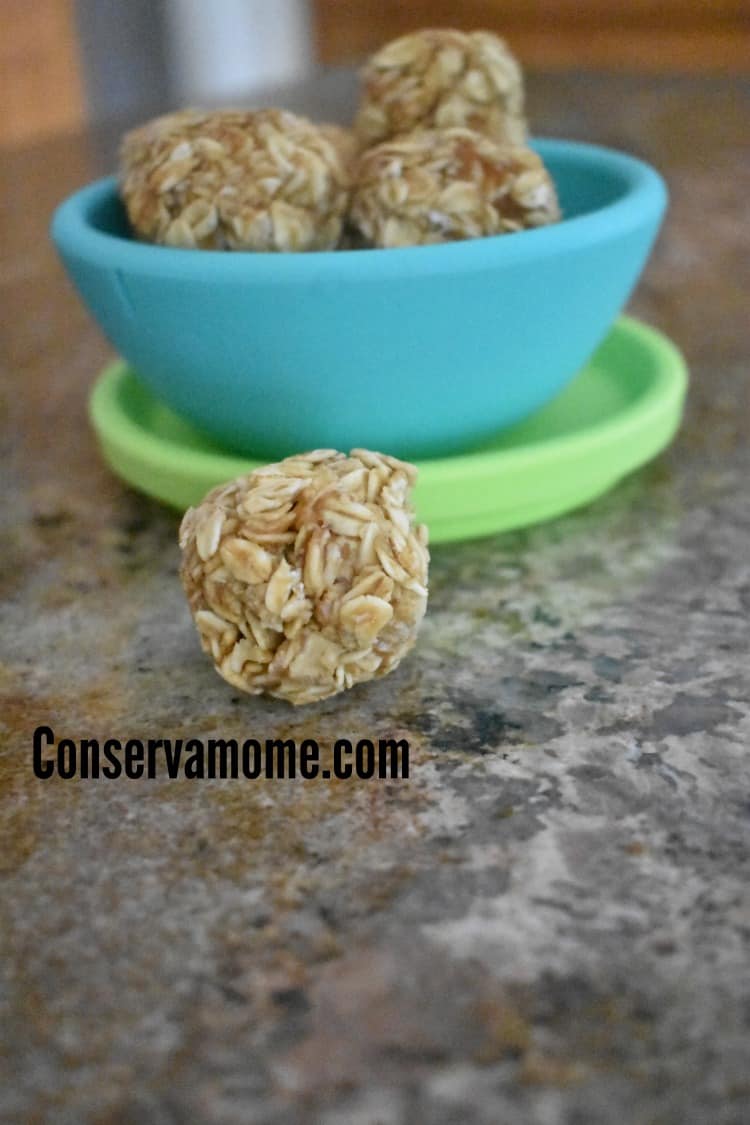 Your little one will want snack as well so make sure and pack up the treats using products like  bbox award winning  sippy cup and snack pack.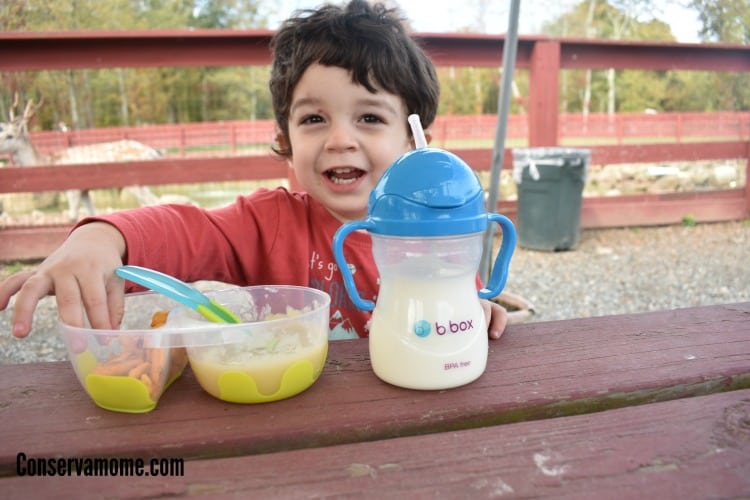 Fall is the perfect time to experience all the wonderful things around them that are getting ready for the hibernation of winter. There's so much for a little one to learn and experience during this time of year giving way to some amazing experiences.
Looking for other fun things to do with a Toddler? Then Check out the Toddler Fall Bucket List below!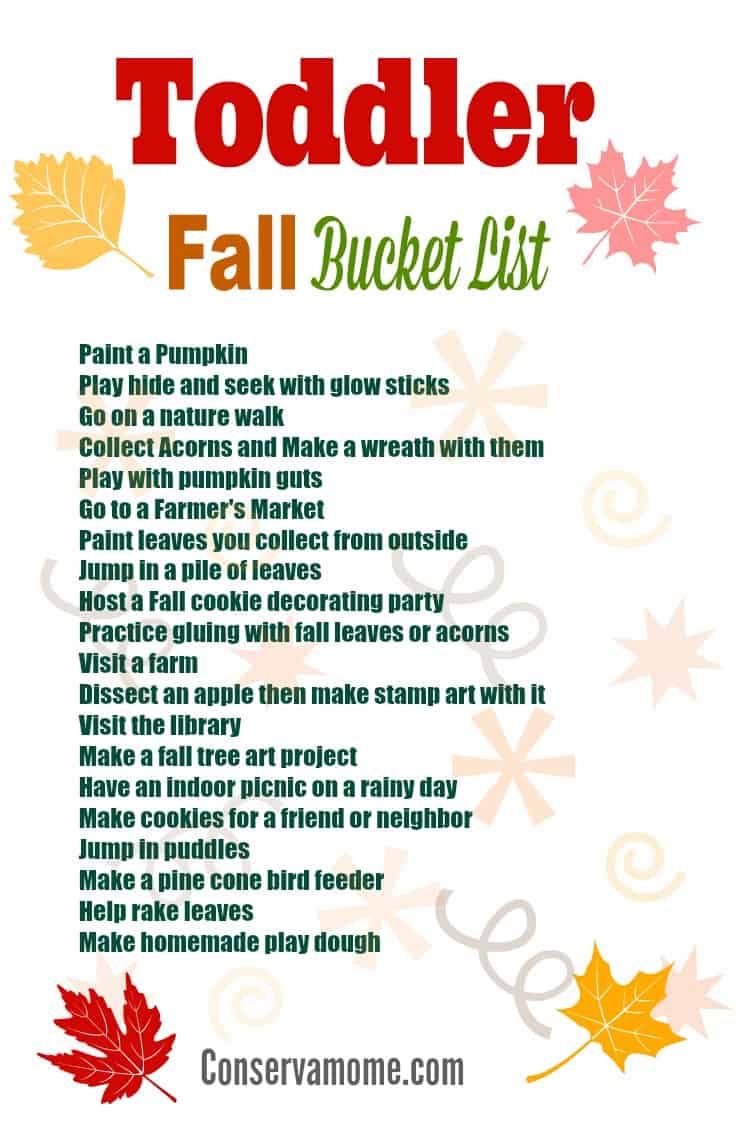 Looking for some more fall fun? Here are 5 Free Fall Things you can do with kids in your backyard.