Kids love to get creative with Playdough. Here's your chance to make an Easy Homemade Play Dough Recipe that is also Non-Toxic & No Cook! Check out the hours of fun your kids will have with this fun recipe! So check out this No cook play dough recipe below!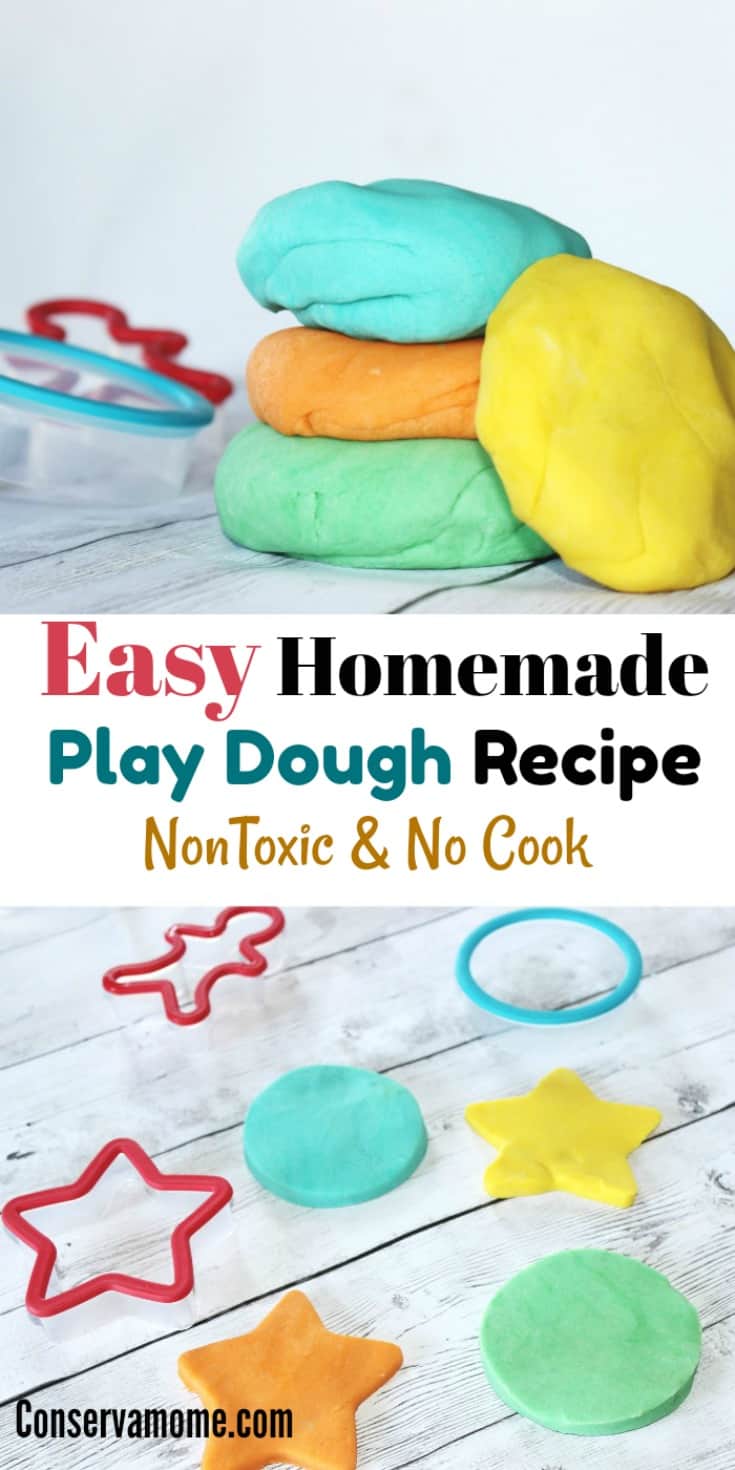 Easy Homemade Playdough Recipe: No Cook Playdough
What kid (or adult) doesn't love sitting around squishing and shaping play dough. There are even benefits to playing with playdough! I know my kids could sit there for hours just playing, building, sculpting, and creating. What funner way to get them to play with this fun homemade playdough than to make it with them as well. This great recipe is also the perfect play dough to make with little ones who stick everything in their mouths.
Playdough isn't just a fun product kids love to use but a therapeutic tool to help children in so many ways! From helping them calm down to relieving stress, playdough has a way of doing it all. It's also
Because the recipe is nontoxic it won't be the end of the world if you catch your toddler grabbing a taste.
No cook playdough
I love the fact this recipe is also a No-Cook playdough recipe. This fun recipe is also quick and won't have you stirring over a hot stove, just easy mixing and your ready for fun
You'll have to play a bit with the water just to get it the right texture but once you do you'll love how much fun this will bring. Best of all because it's a no cook playdough recipe little hands can help you with the fun of putting it together.
So check out how easy it is to make this fun play dough and go crazy creating all the fun colors you can!
Ingredients:
1 1/2 cups flour
1/2 cup salt
1-1 1/2 Cups of Boiling water
2 tablespoons cream of tartar.
2 Tablespoons of olive oil (or vegetable oil)
Food Coloring of your choice
How to Make No cook playdough
1. Boil 1- 1 1/2 cups of water and put in the microwave for a couple of minutes.
2. Mix together your flour, salt, cream of tartar, and olive oil and then add the water in increments . You may not use all the water so mix in slowly. Mix until it forms into a play dough texture. You may not use all the water so make sure you're mixing it to form the dough consistency.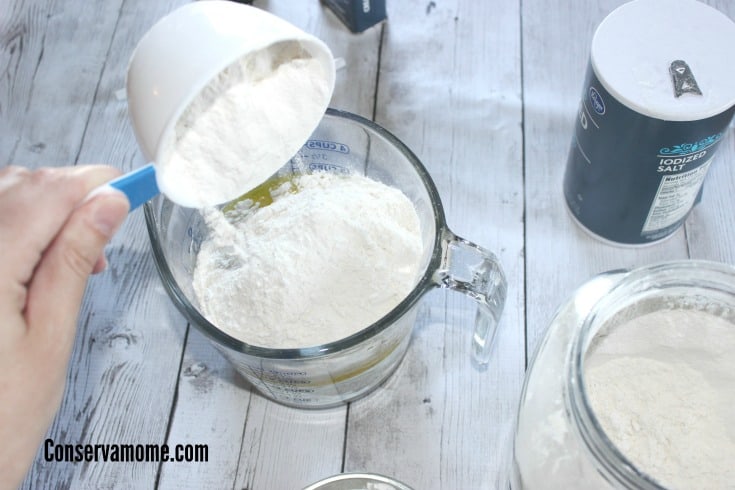 3. Then divide out the play dough and add a different food coloring to each bowl, to create different colors.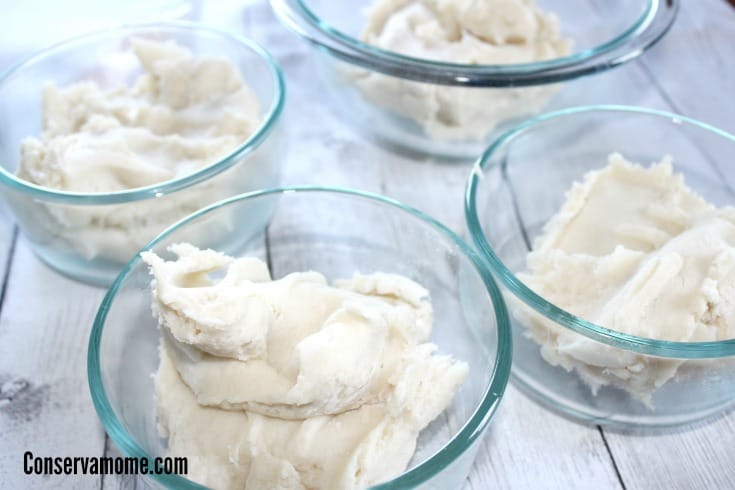 4. When you go to mix, use a spoon at first and then knead the dough, to really get the color mixed in. It can dye your hands so wear gloves or be aware.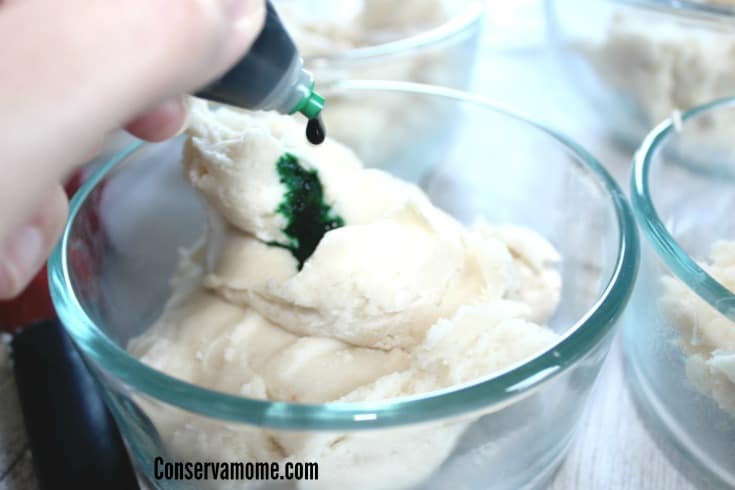 Then play and have fun, and then store in an airtight container. This will last around two weeks before it begins to dry out.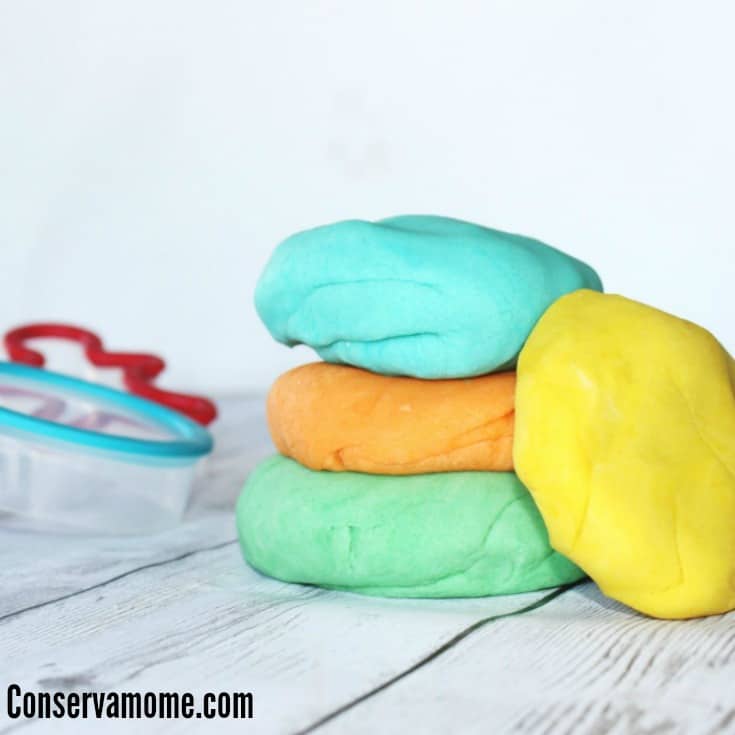 Imagine the fun your little one will have!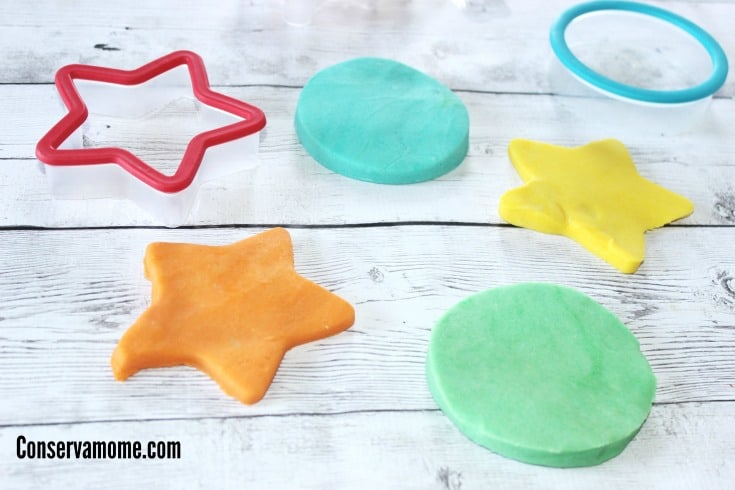 This fun No Cook Playdough recipe will be a blast for you and your kids.
Don't forget to pin this fun recipe below: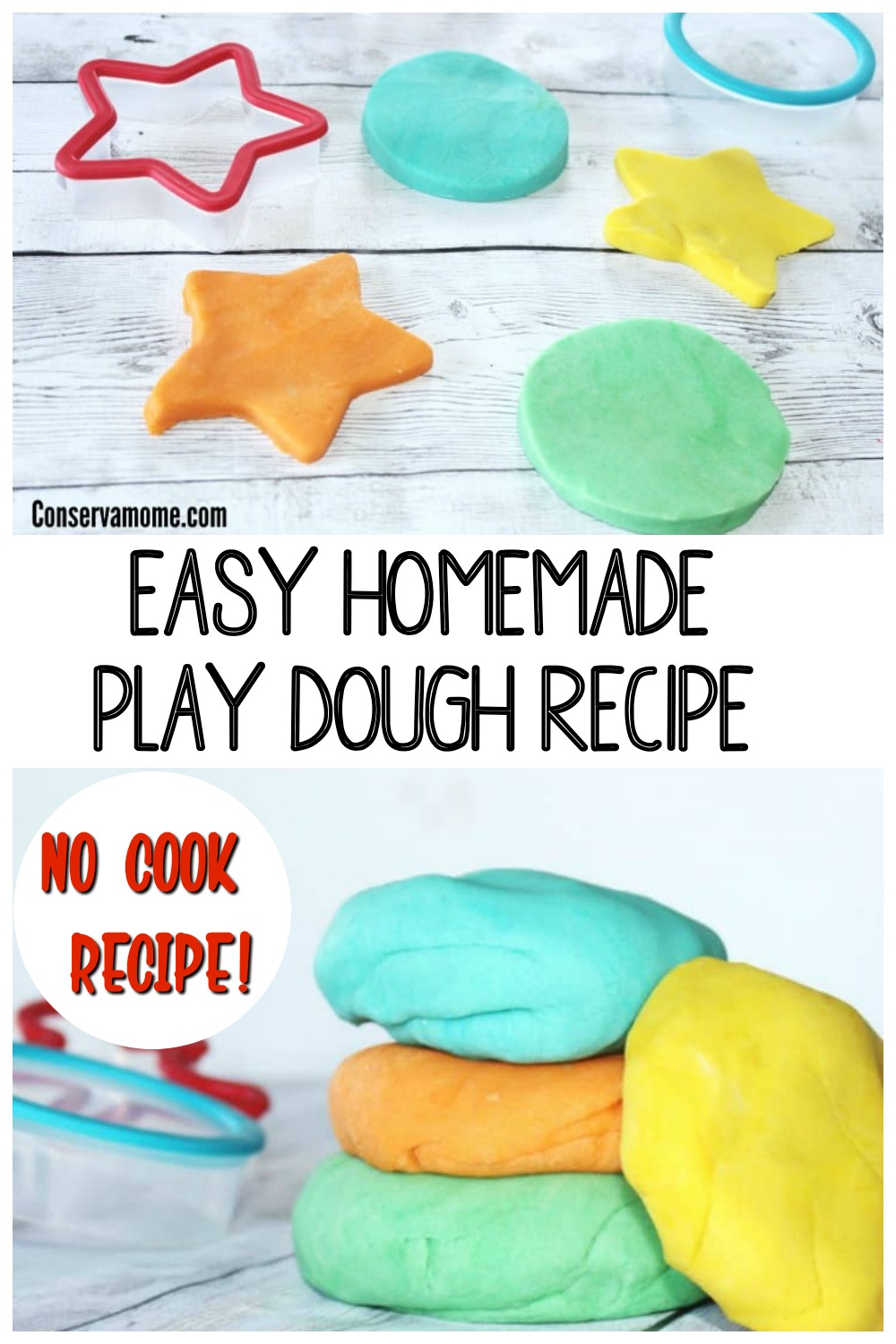 Looking for more fun Playdough recipes? Check out this edible Marshmallow play dough recipe
and this Peanut Butter Playdough recipe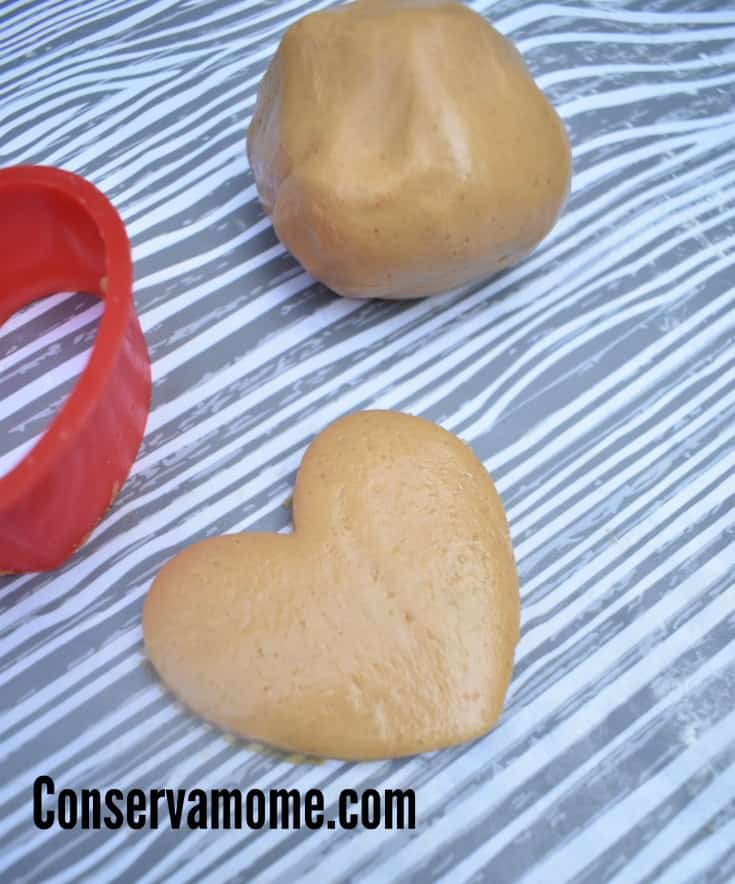 Looking for some more fun crafts? How about making some Glitter slime or Moon Sand!