This fun and easy to make Moon Sand recipe is not only fun to play with but non-toxic and safe for little ones to play with. Perfect for Sensory play and Preschool fun.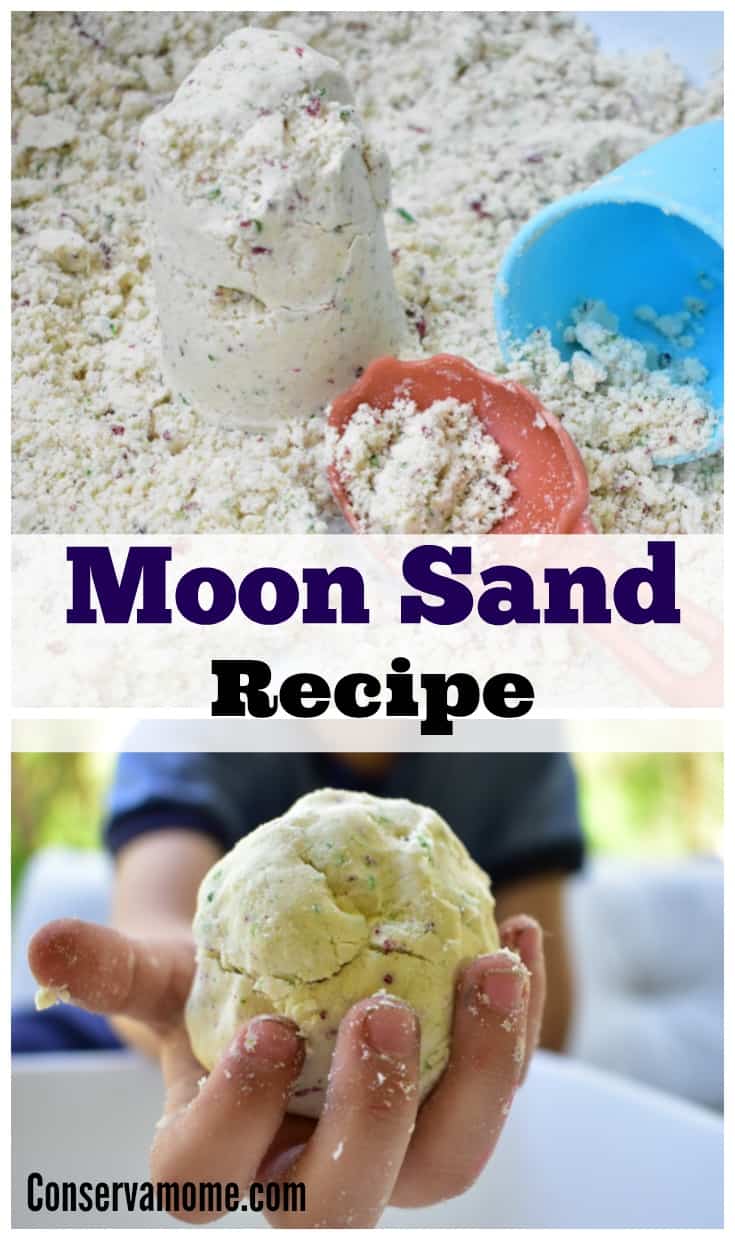 Easy Moon Sand recipe
My energetic preschooler is always looking for fun. He's active, inquisitive and always looking for adventure. So I always have to be a few steps ahead of him when it comes to fun. That's why I absolutely love this Moon Sand Recipe.
Sensory play
Sensory play is extremely important for your little one's development. So when I find a recipe that will allow for it, I run to make it. It's a fun and easy way for your little one to have sensory fun for hours. YES HOURS.
I will loose my guy for hours while he plays with this stuff. Because it uses nontoxic ingredients it also helps keep it safe for his little brother to play with. What I love is how easy it is to make.
What you'll need to make Moon Sand
Flour
Canola Oil (or Vegetable oil)
Food coloring (optional)
Most recipes you'll find out there include baby oil as an option, but because I have a toddler that's always sticking things in his mouth I figure the safe bet is to go with something that is less toxic.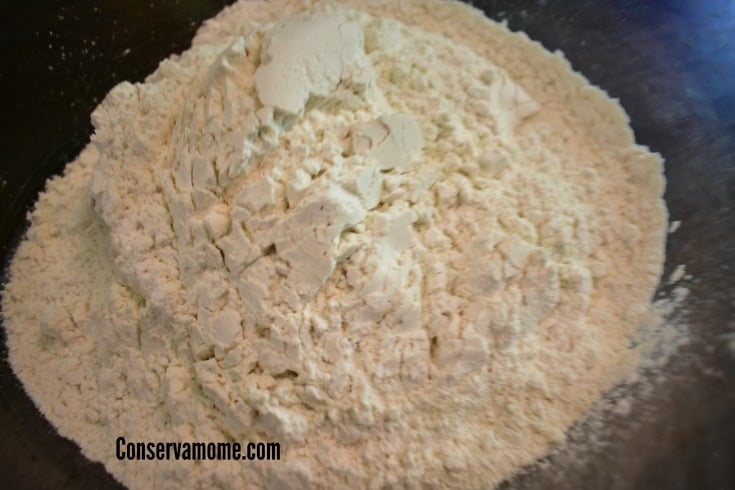 The ration is 1:8 meaning 1 cup of oil per 8 cups of flour. Meaning you use 2 cups of flour and 1/4 cup of oil. I tried to no avail to add various colors because well, food coloring is water based and oil and water really don't mix. However, it did create some really neat color specs and so that's why adding color is still a fun option.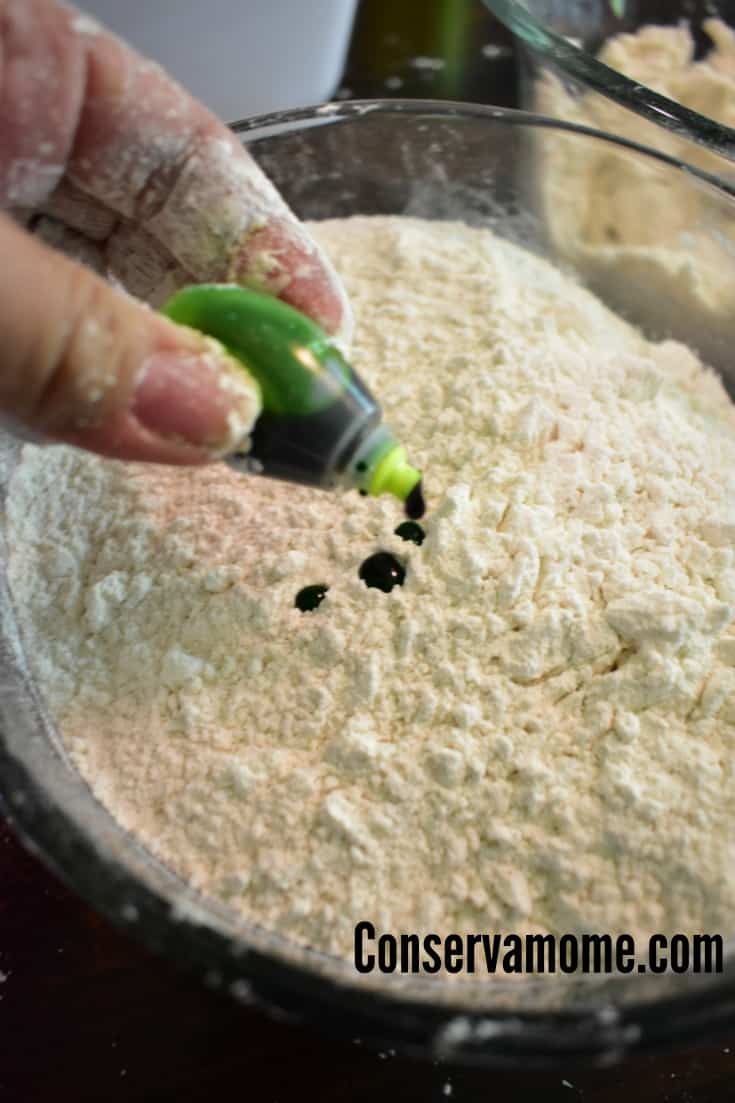 All you have to do is mix it all up and let the fun begin. I put it in a pan and my toddler went to work.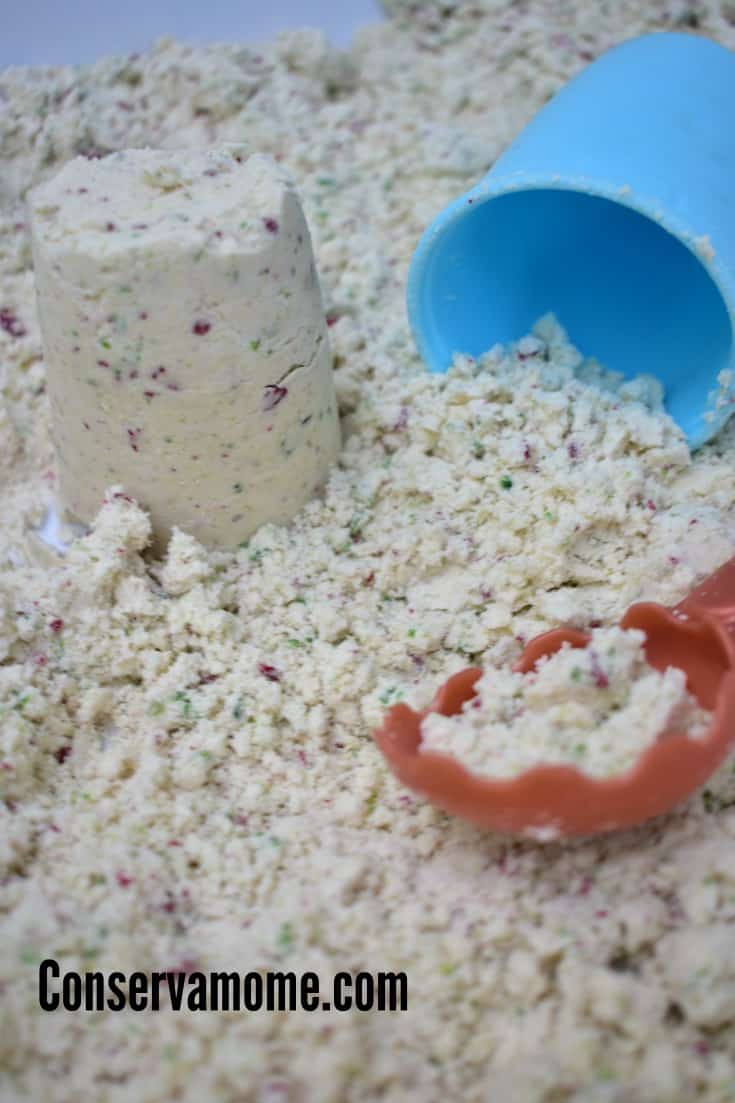 It feels so neat and squishy in your fingers, best of all it holds shape making it pretty awesome to play with. You can use various cups and spoons to build stuff with it.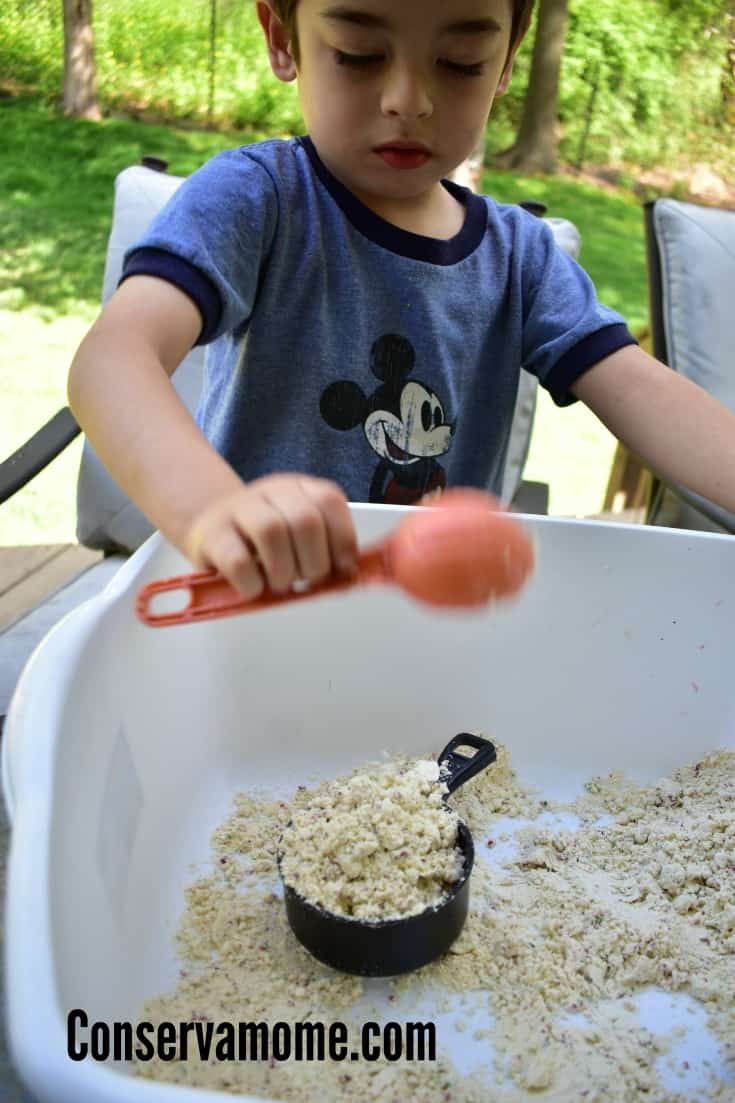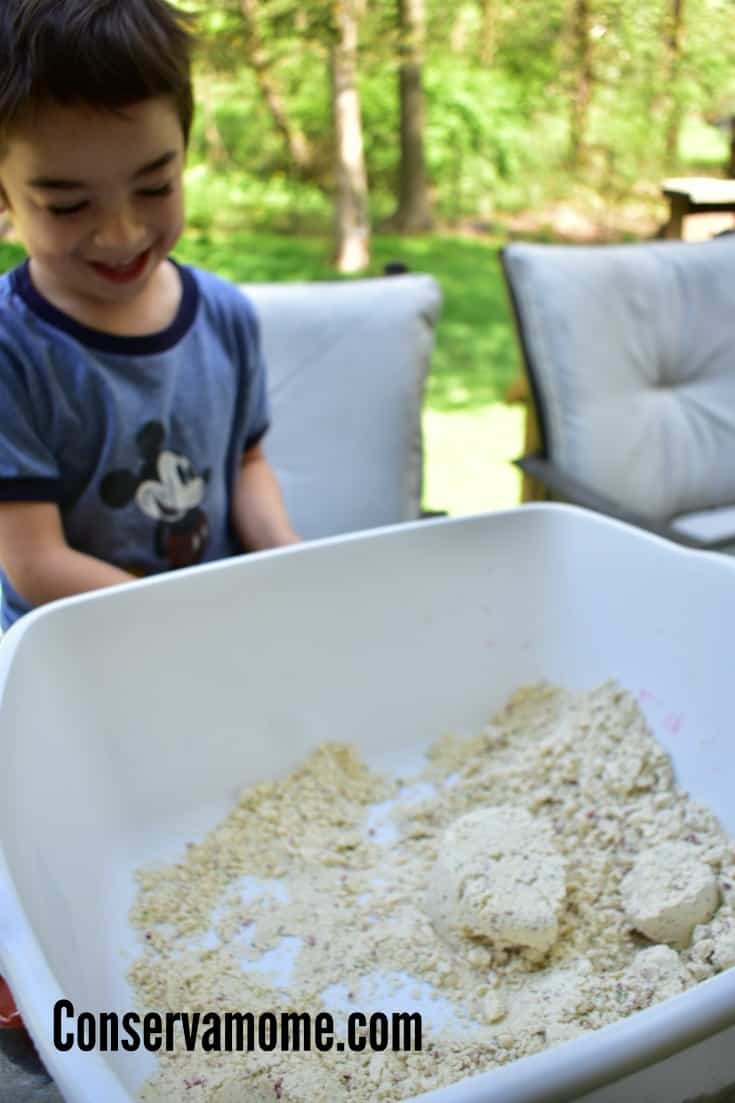 or run it through your fingers and squish, squish, ,squish.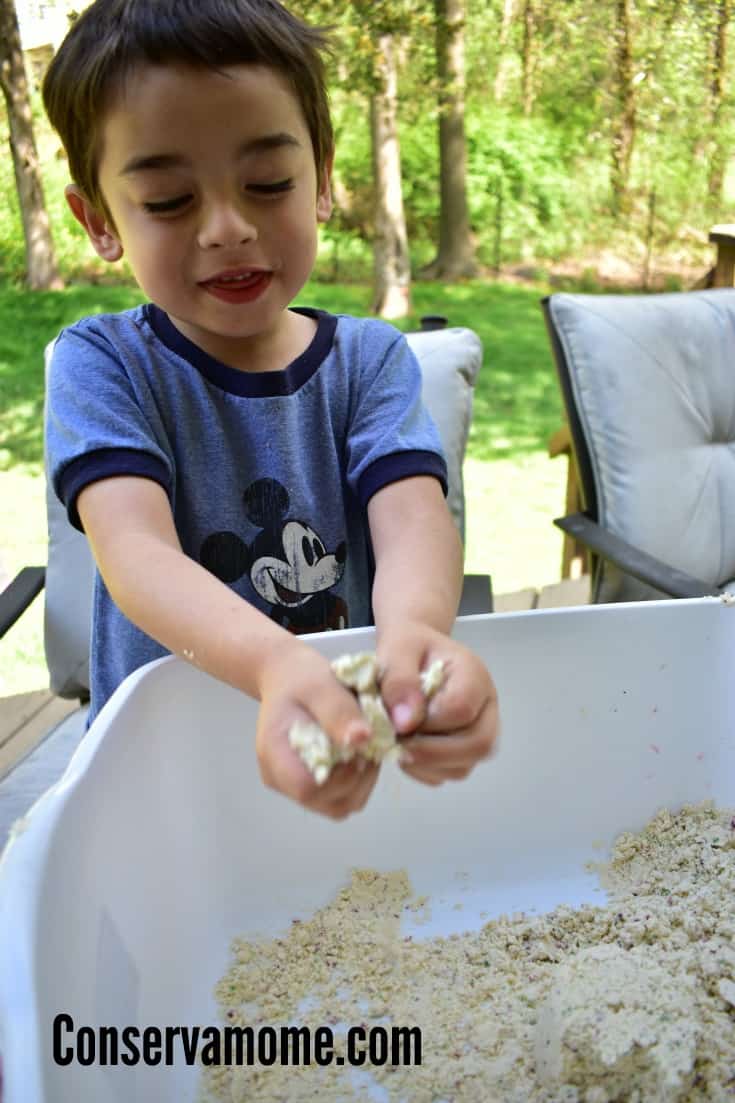 It holds its shape so well you can even roll it up into a ball!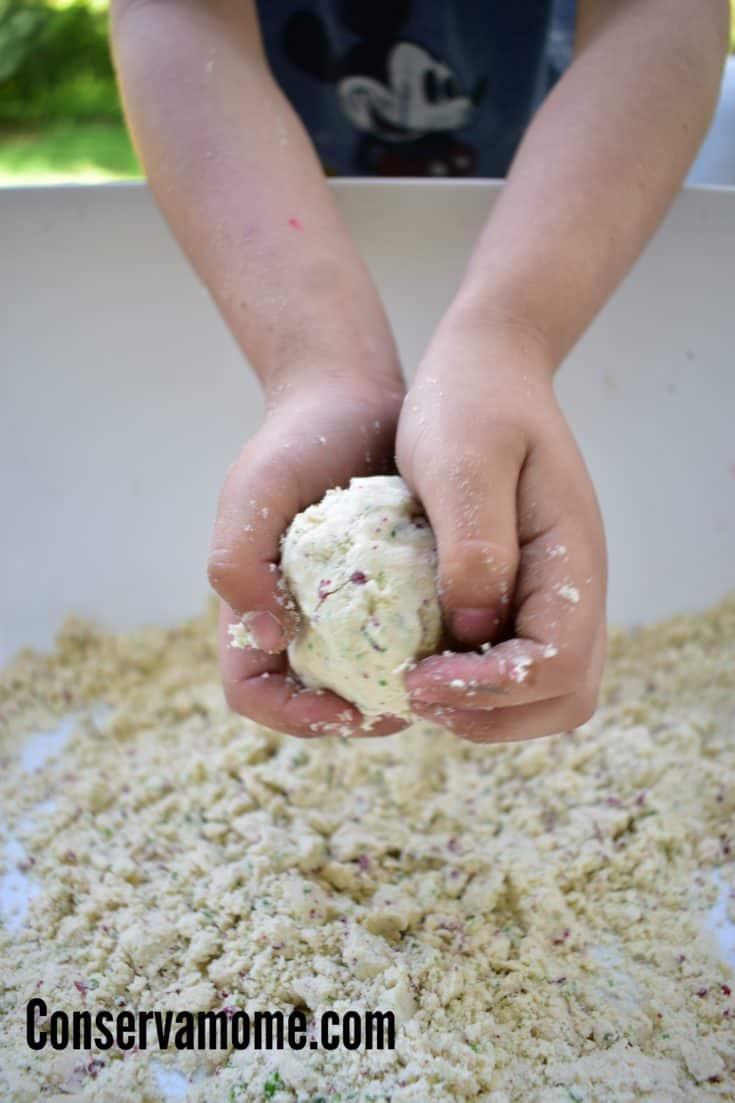 So if you're looking for something fun to make with your little preschooler or even older kids, this is the perfect fun. They'll enjoy the fun,sensory experience and variety of Moon Sand.
Looking for other fun ideas? Head over here to check out how to make edible Peanut butter Play dough.