Find out why the Epson Expression Photo printer is a must on Santa's List this year and why it's helping simplify all our photo printing needs. You also get to check out a fun Holiday Sensory Activity for your little ones. I received this printer free of charge in exchange for my honest review. All opinions are entirely my own.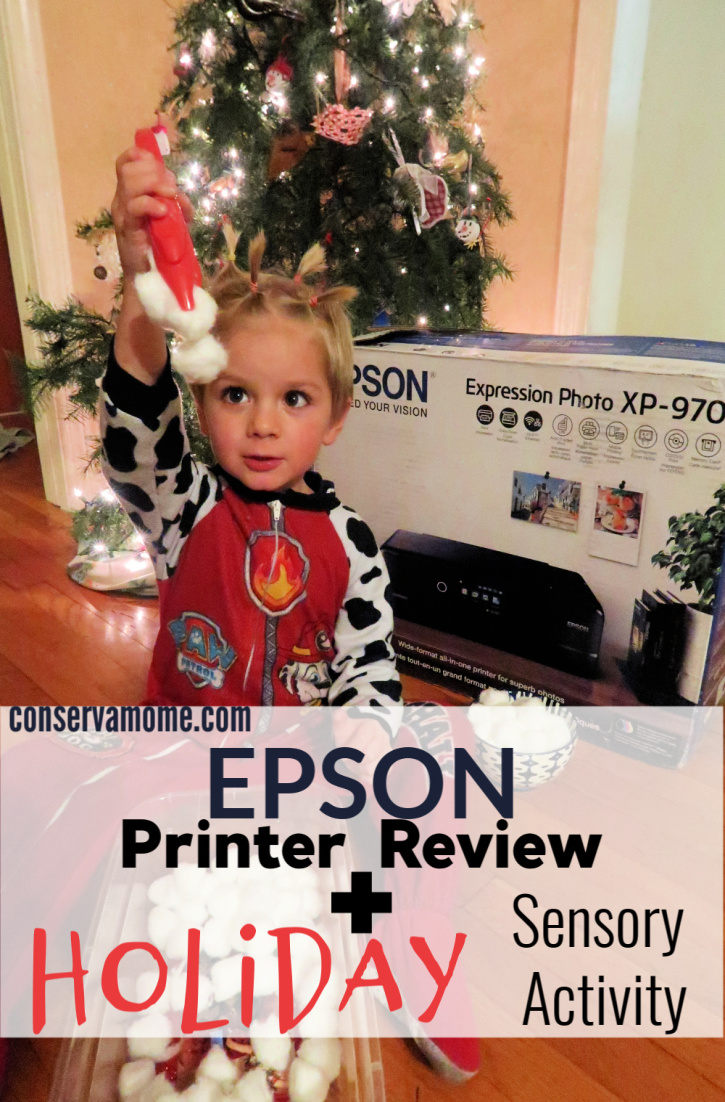 Do you ever feel DIY'd out during the winter months? There are so many things to make and do starting around October 31st all the way till February 14th. So, sometimes it's nice, right around Christmas, to have a super easy DIY project. Bonus points if it's a DIY project that will keep your little ones occupied for more than thirty five seconds. That's where Epson swoops in to help! Read on through this article to find out more about this awesome Epson printer review and holiday sensory activity.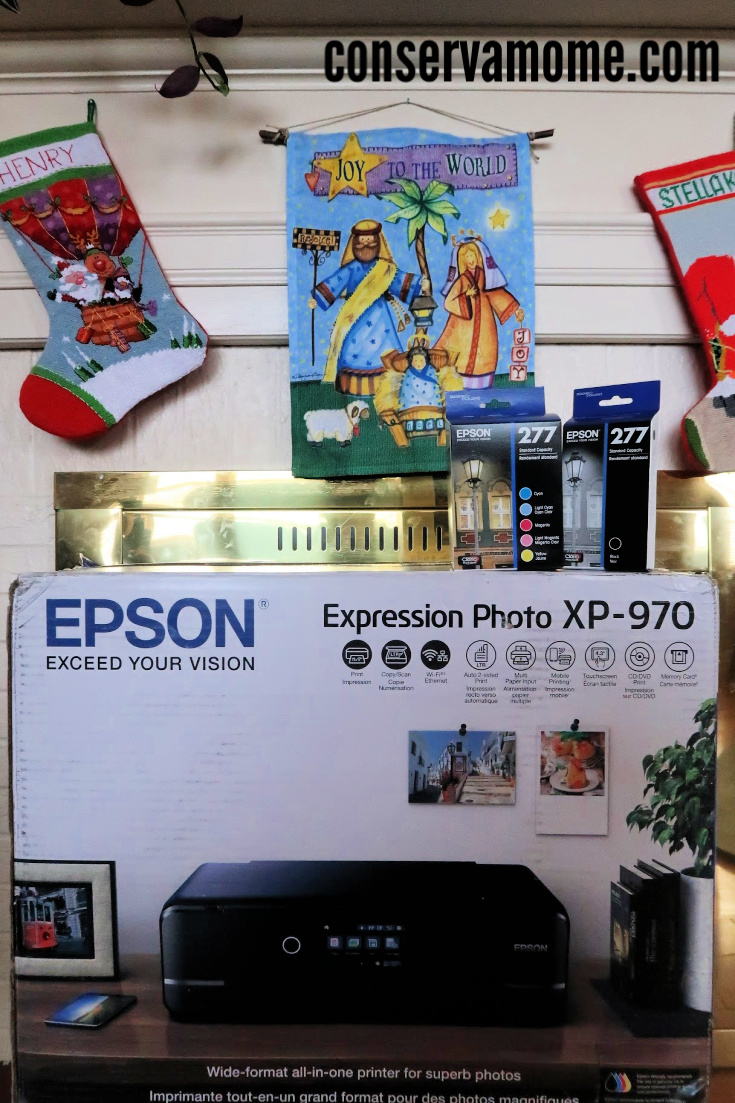 I was lucky enough to get to try out the Epson Expression Photo XP -970 and it is excellent. The set up was incredibly easy, the ink cartridges were easy to install. And you're not going to believe the easiest part – the Wi-fi set up! I know, right? Unbelievable. It was so easy to connect my iphone to the printer that I just sat at my kitchen table cackling for a good five minutes after the first picture printed.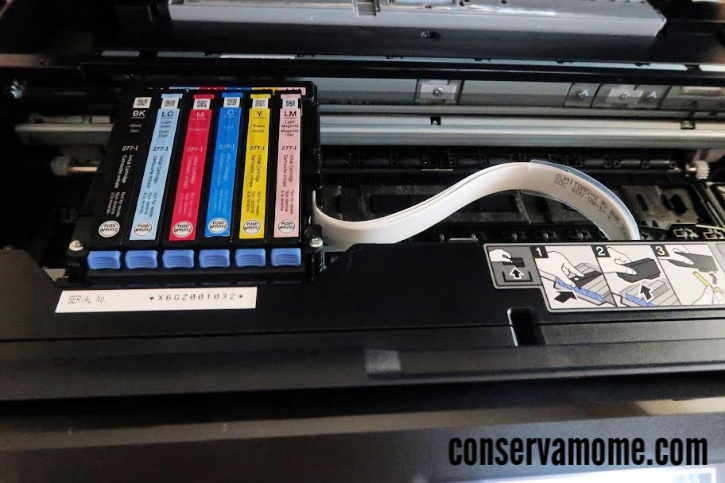 Truly, this printer is perfect. It's got a sleek, minimalist design and looks great in my home office area. The print speed is great, and I love that it prints 4×5, 5×7, AND 8.5×11. And like I said, my favorite thing is that I can print directly from my phone in less than 10 seconds. I'm definitely going to be printing out way more pictures for grandparents.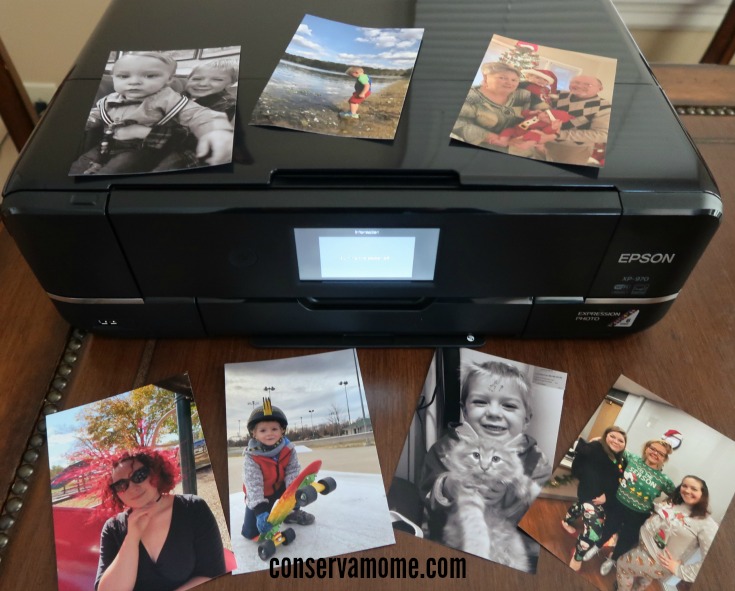 More things I love about this printer: It has copy and scan functionality so it is the perfect home office addition. Also, the print quality is really nice. I printed a bunch of pictures from my phone that I had been meaning to have printed for a while and I was so pleased at the color clarity as well as the black and white balance.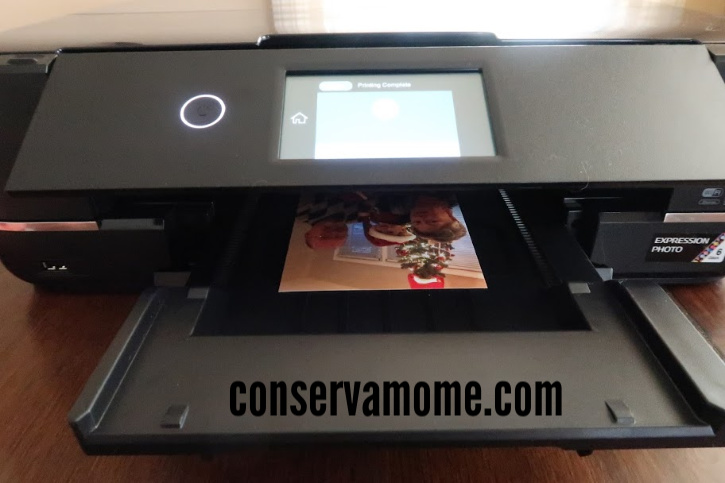 Now, this DIY that I'm about to tell you about is ridiculously easy to make, even the most DIY challenged of us can make this. The hardest, most intricate part is the printing of the photo and the Epson Expression Photo XP – 970 makes it super simple. I'm calling this activity our Snowball Sensory Bin.
First, gather your supplies. Everything but the printer and the photo paper came from our local (Kentucky) Dollar Tree.
What you'll need:
Glue
Scissors
Ribbon
Cotton Balls (Snowballs)
Large Tweezers
Photo of your choice
Box with lid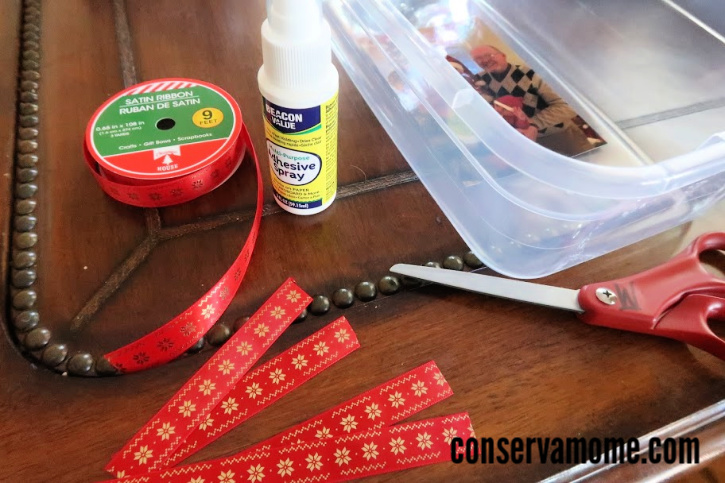 What to do:
First, print out a photo of your choice on the Epson Expression Photo XP – 970. Bonus points if it's a holiday or winter themed pic.
Next, glue the photo to the bottom of the box.
Use the ribbon to frame the photo. Glue the ribbon into place.
Let all the glue dry thoroughly before emptying a bag of cotton balls (snowballs) on top of the photo.
Hand the giant tweezers over to your toddler and then go make yourself a nice cup of coffee to enjoy while your little one explores the fine motor skills of using the tweezers to pick up and remove the "snowballs" while they uncover the secret holiday photo underneath.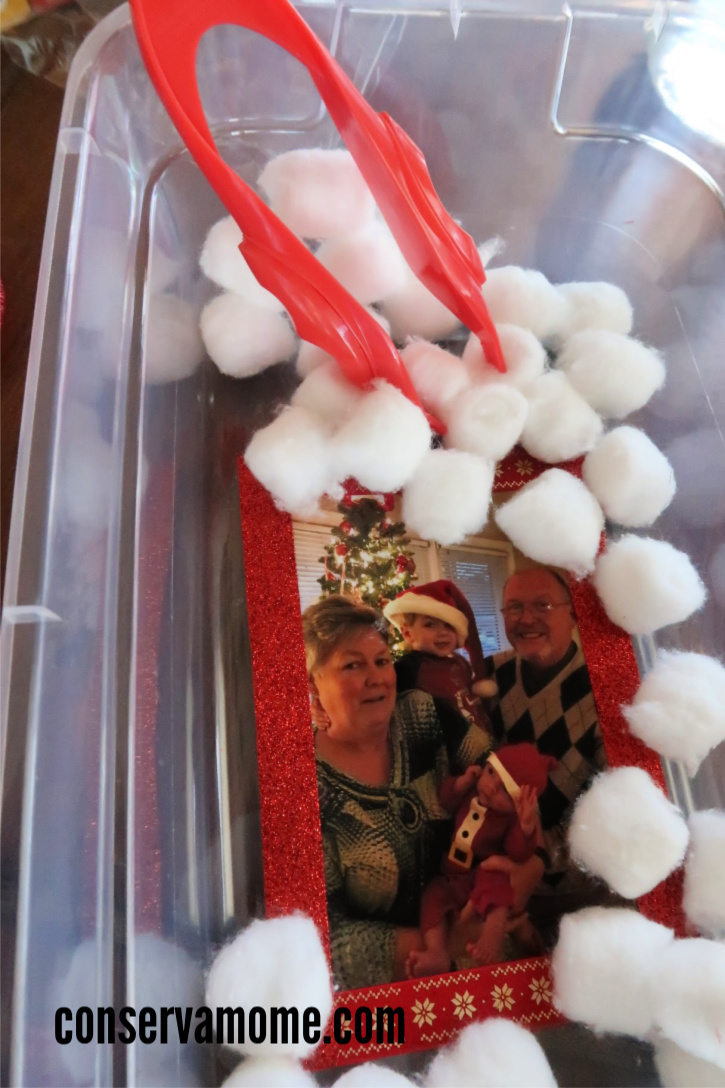 Super easy project, huh?
I have enjoyed a total of at least three hours of quietude since I made this two days ago. Sometimes the simplest things are the most worthwhile. And let me tell you, this project wouldn't be the same without the excellent photo from the Epson printer. I've even swapped out the photos so my son can find something different every time.
Let me know if you make a similar sensory bin for your little ones and how you like your Epson printers. As for me, I'm trusting Epson printers to deliver quality every time and I haven't been disappointed yet.