This Caramel Pecan Apple Pie Cheesecake recipe incorporates the best of an apple pie and cheesecake all rolled into one delicious treat! This dessert is an explosion of flavors in every bite and will be a huge favorite wherever you serve it.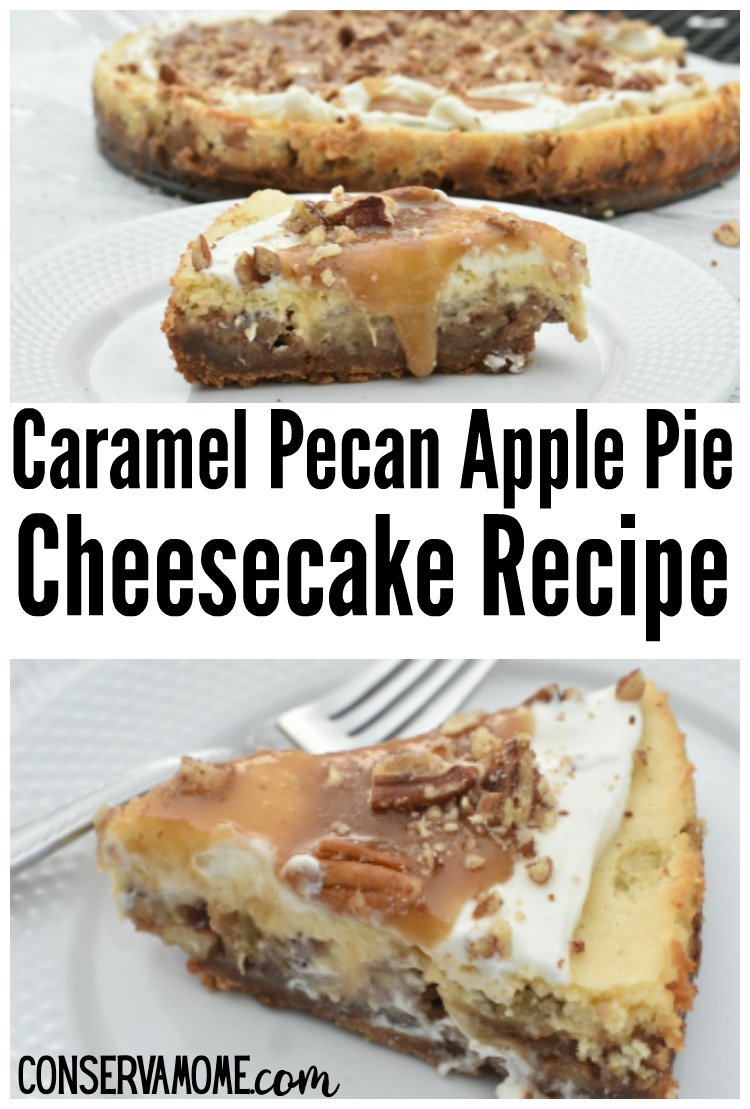 Caramel Pecan Apple Pie Cheesecake recipe
This Caramel Pecan Apple Pie Cheesecake recipe is truly one of my favorite desserts ever made. It has so many various layers of deliciousness that will blow your taste buds away. It is actually a pretty easy dessert to make but may take a bit of time to put together because of the various layers and refrigeration.
That being said you will be so blown away by the shear deliciousness of this dessert. I promise that you will be blow away by each and every bite.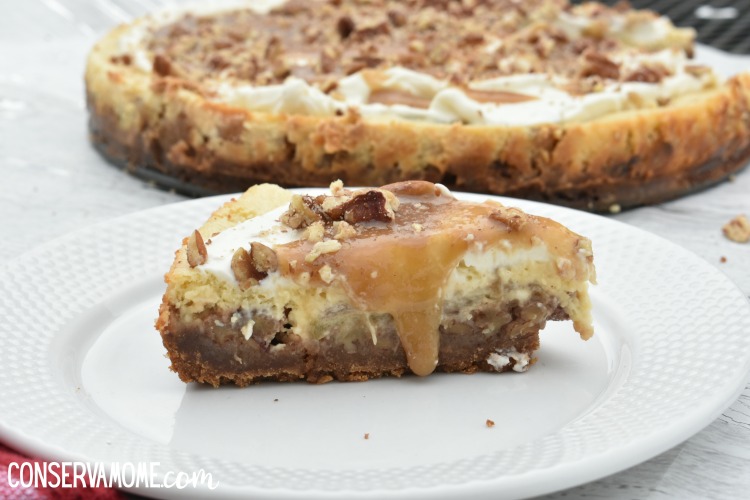 The bottom layer is a crunchy caramel pecan graham cracker followed by an apple pie layer. Finalized by a creamy cheesecake
This dessert is as heavenly as it sounds. It's very rich and even for those with a sweet tooth. One piece is more than enough.
However,when you do eat it you will be in bliss.This dessert has always been my go to for special occasions. I've made it during holidays, special dinners, even when we've had the priests over for dinner, this is the dessert I go to.
I know that this dessert will be a hit.