This delicious recipe for Chocolate Turtle Apple Slices will be a huge hit. Easy to make and delicious to eat. This is a delicious and unique Chocolate dessert idea.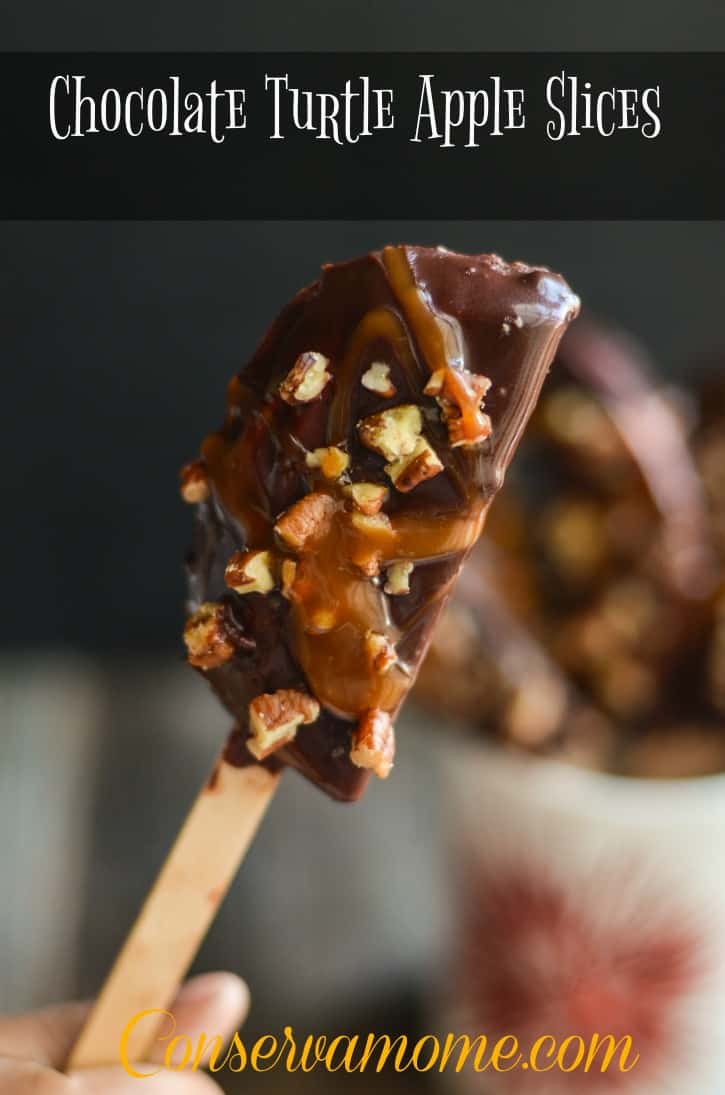 Chocolate Turtle Apple Slices
There is so much to love about this recipe. Words can't describe the pure deliciousness of apples covered in chocolate, caramel and pecans.
Let's face it, it's the best combination of salty and sweet all rolled into one delicious decadent treat. Most important it's easy to make. Make these fora a party, gathering or just because.
Whatever reason you decide, it will be a big hit!
Check out this amazing recipe for Chocolate Turtle Apple Slices that will have your palate jumping for joy!
What you'll need to make this delicious and unique dessert idea

2 large apples, sliced
1 Cup semi-sweet chocolate chips
3 tablespoons of heavy whipping cream
1 tablespoon of butter
A handful of pecans, chopped
Caramel sauce for drizzling
Craft Sticks
Line a cookie sheet with parchment paper and set aside.
Take the chocolate chips in a bowl, along with the butter. Warm up the heavy whipping cream and pour it on the chocolate chips. Let it stand for a minute and stir gently till the chocolate chips melts. Set aside.
Slice apples and gently insert the craft sticks into the apple slices. Dunk the apples slices in the melted chocolate and arrange them on the prepped cookie sheet.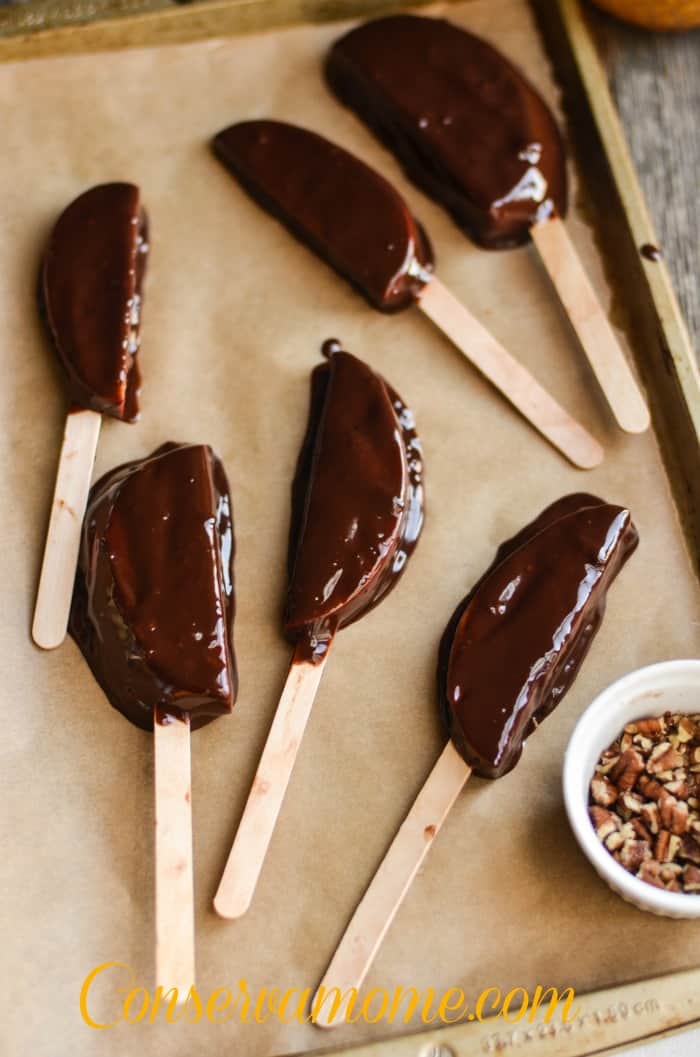 Sprinkle the chopped nuts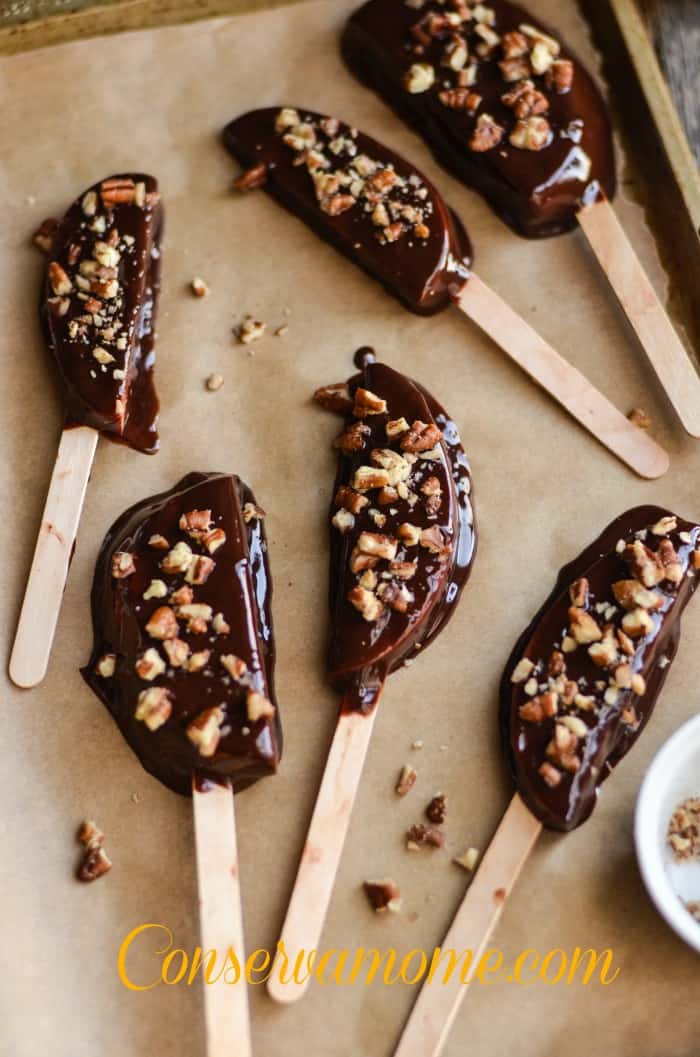 and drizzle the caramel sauce on it.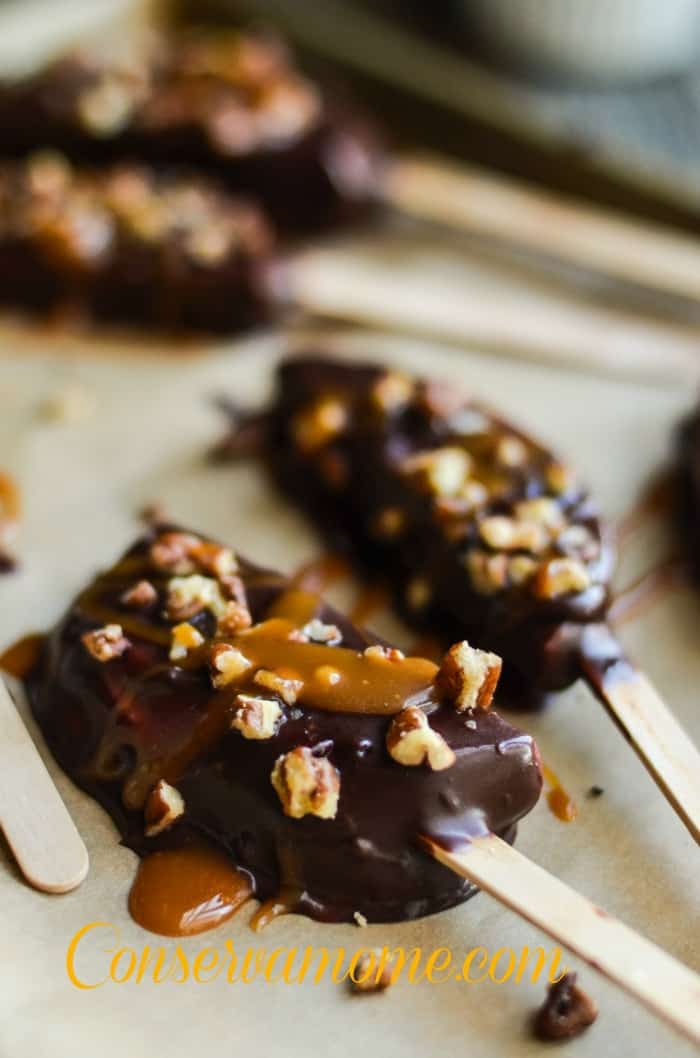 Let the chocolate covered apple slices chill in the fridge till the chocolate sets.
YUM. YES ABSOLUTE YUM!
​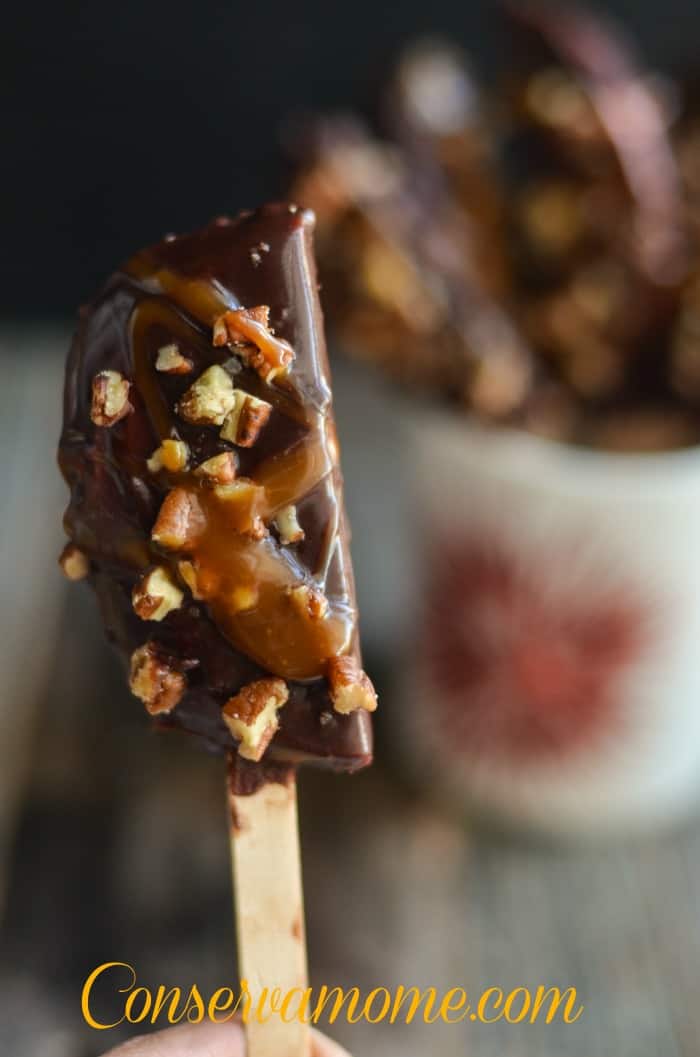 This tasty treat will fill everyone with delicious blissful joy.
They say an apple a day will keep the doctor away. I am all about apples with this delicious treat.
Not only do they include apples but the combinations of flavor will be deliciousness for the heart and soul. You can substitute the pecans with any of your favorite nuts or add some salty chopped up pretzels to give it an even bigger crunch.
Wrap them up in plastic and included them in a gift basket along with other delicious treats!
Love this recipe? Make sure and pin for later: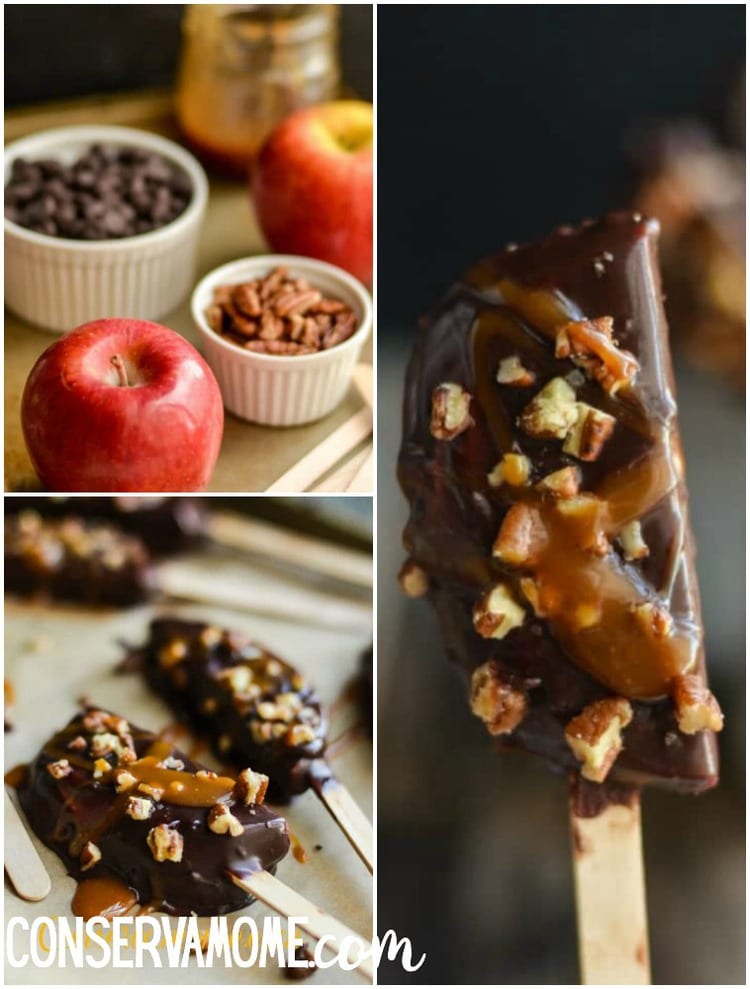 Looking for another delicious Caramel Apple treat? Check out my
Caramel Apple Pie Cheesecake
that will be the hit at any gathering or party.