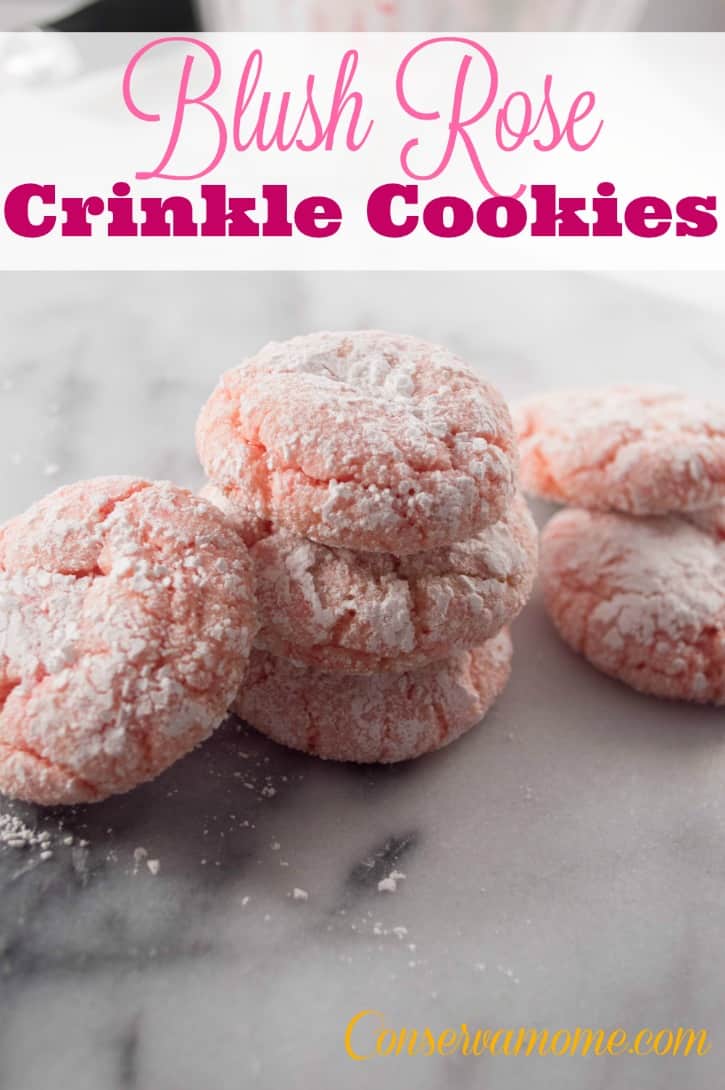 These delicious Blush Rose Crinkle Cookies are the perfect treat for a Valentine's day snack or just because. You can make them easily with just a few ingredients. Anyone who tastes these delicious cookies will think you spent hours slaving away over a hot stove, but you'll know these were incredibly easy to make. So check out this delicious recipe below 🙂
The recipe below Yields: approximately 18 cookies
What you'll Need:
1 box white cake mix
1/3 cup canola or vegetable oil
2 eggs
Red food coloring (I used gel because it's so saturated – you only need a drop or two to get the beautiful pink shade)
Granulated sugar for coating (about 3 tablespoons worth)
Powdered sugar for coating (about 5 to 6 tablespoons worth)
Line a cookie sheet with parchment paper and set aside.
In a medium-sized bowl, combine cake mix, oil and eggs.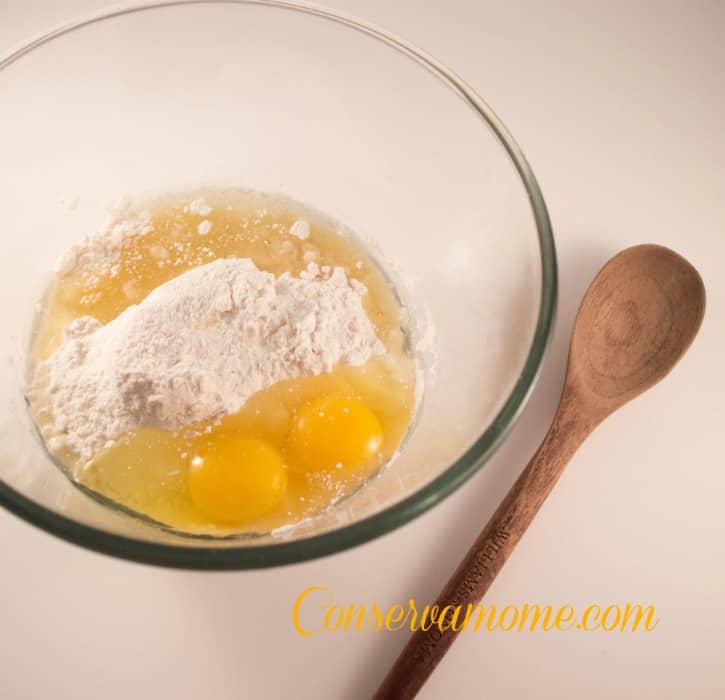 Whisk together until you get a dough-y consistency. Add red food coloring and mix until you obtain desired shade. Cover the bowl with plastic wrap and chill in the refrigerator for 30 minutes.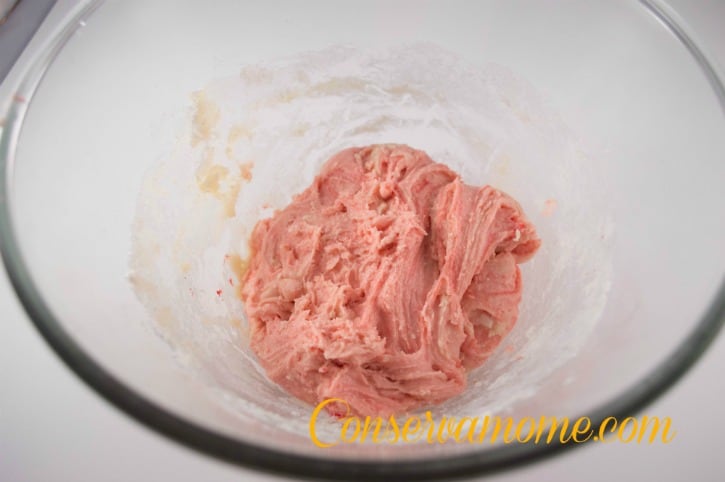 Remove from refrigerator. Pre-heat your oven to 350 degrees F.
Roll into one-inch balls and coat with a thin layer of granulated sugar. Once completely covered, coat generously with the powdered sugar. The first layer of granulated sugar will keep the powdered sugar from baking into the cookie. Place on lined cookie sheet about 2 to 3 inches apart from each other.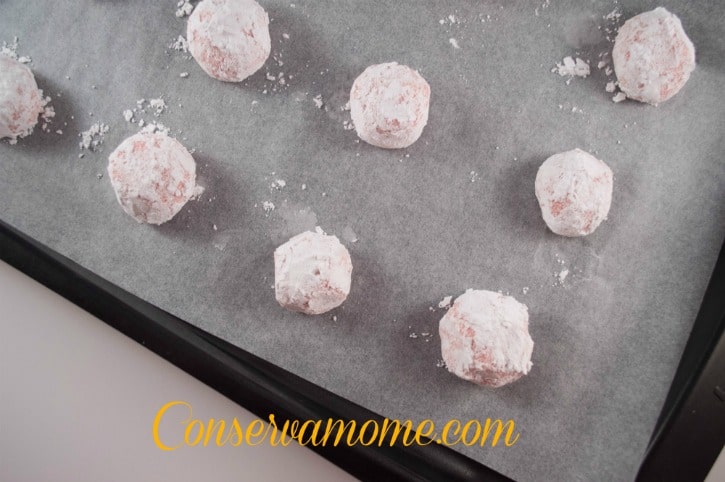 In an oven set to 350 degrees F, bake for 9 to 12 minutes. Let cool completely.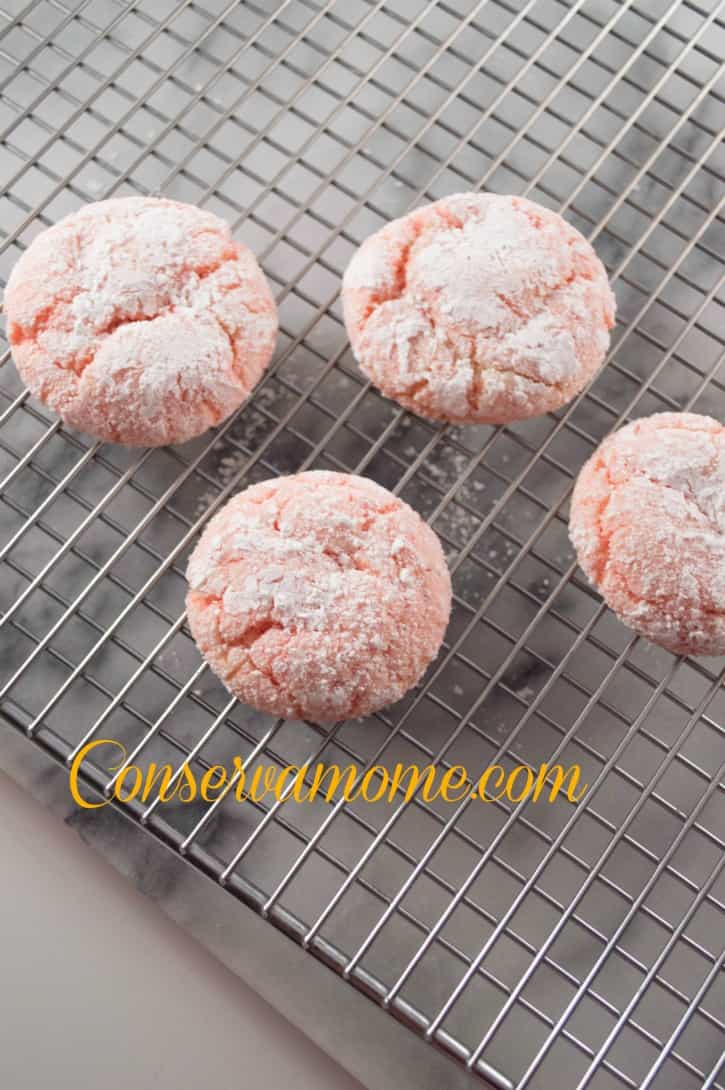 Don't they look absolutely amazing? Delicious and soft and oh so yummy. These are the perfect treats for any occasion.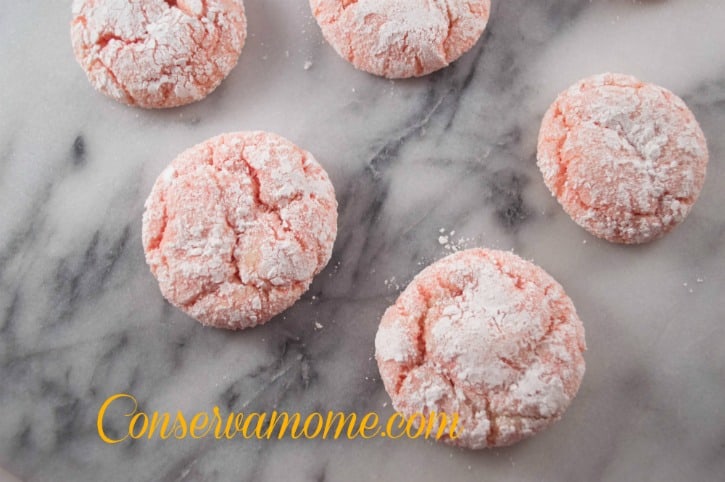 So what are you waiting for? Make these delicious cookies yourself and find out how amazing they taste!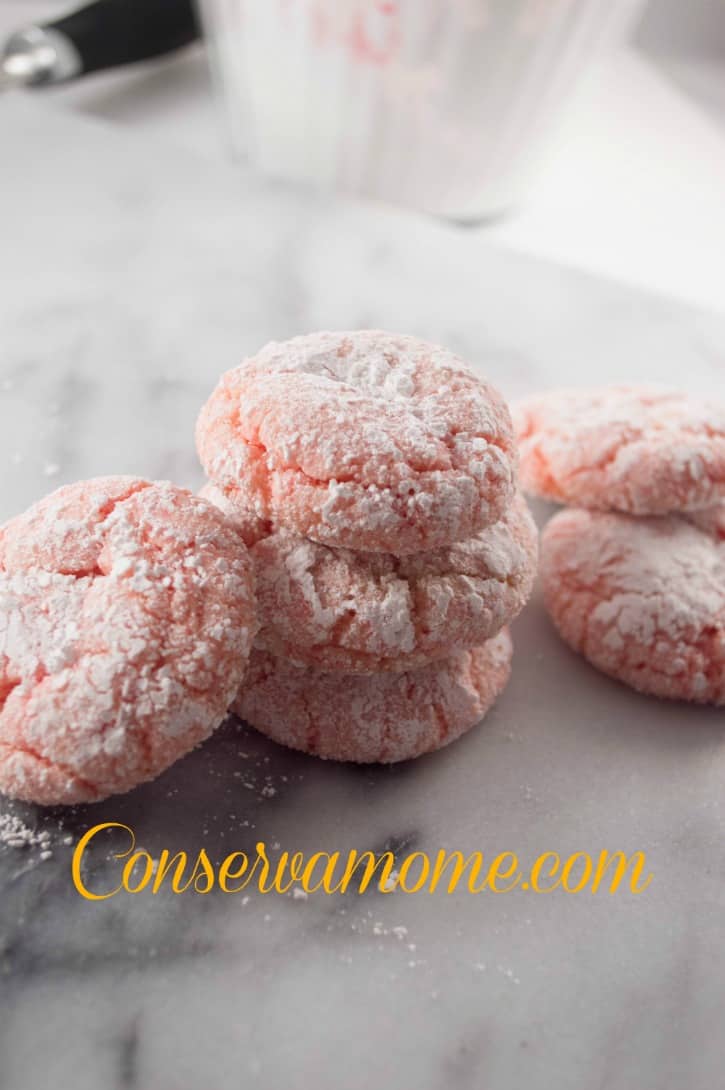 You'll thank me! 🙂 Looking for other great cookie recipes? Here are some great ones you can try as well:
20 Easy Gluten-Free Snack Ideas
Save
Save