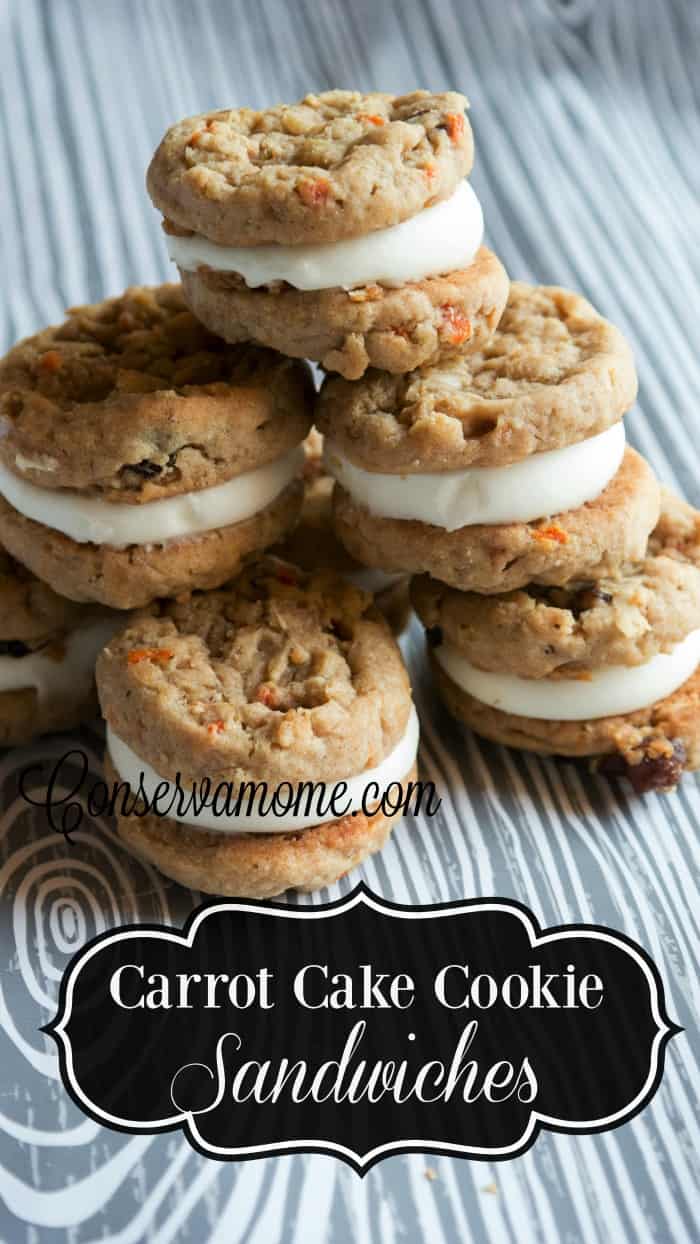 One of my favorite cakes in the world is a delicious Carrot cake. What's there not to love about this delicious treat? With ooey gooey cream cheese frosting you will be in heaven. Because we also love cookies in our home Carrot Cake Cookie Sandwiches have become a huge favorite in our home! This easy recipe gets the  delicious flavor of one of my favorite cakes into bite size deliciousness that
Ingredients for Cookies
1 package of Carrot Cake Mix (Betty Crocker has a great one but anyone will do)
1 Egg
½ cup butter (l stick softened)
Instructions
Heat oven to 350°F (325°F for dark or nonstick pans). Grease cookie sheets.
In large bowl, mix cake mix,butter and egg; stir until mixed well
Drop dough by rounded tablespoonfuls onto cookie sheets .I used a small ice cream scoop.
Bake 11 to 14 minutes or until puffed and set in center. Cool 2 minutes; remove from cookie sheets to cooling rack. Cool completely, about 15 minutes.
You can use canned frosting however here's a recipe for an easy home made one that is soooo much better!
Cream Cheese Frosting Recipe

Ingredients
1/2 Cup of Butter Softened
8oz of Cream Cheese
4 Cups of confectioners' sugar
Beat softened butter and cream cheese until well blended.

Add powdered sugar and vanilla. Beat until creamy.
Once you have frosting you can place in a pipping bag or like me put in a sandwich bag and cut a hole at the bottom and pipe into the bottom half of each cookie and sandwich them together.  This is such an easy delicious treat.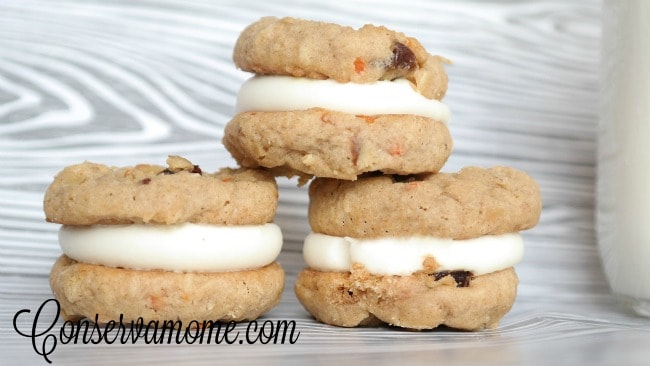 Decadent and perfect for a special snack or to go with your afternoon coffee. Make a tray and take it to a special gathering. It's so easy to make you can make ahead of time and just store in a sealed container for up to a few days.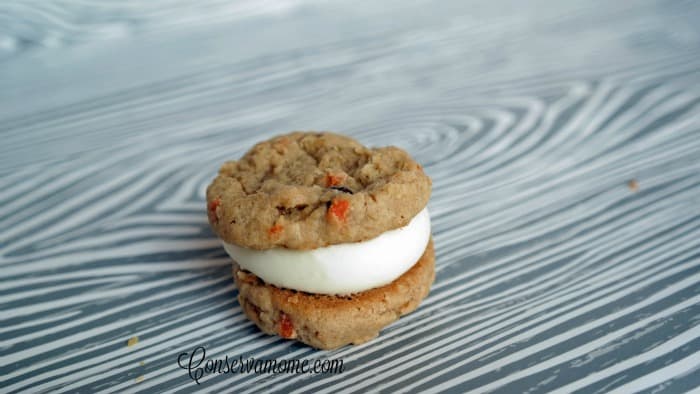 Save
Save