What better way to kick off summer than with these adorable flip flop & Beach ball cookies. Easy to make and even more delicious to eat, check out this fun addition to summer. These Summer fun cookies will be a huge hit wherever and whenever you make them.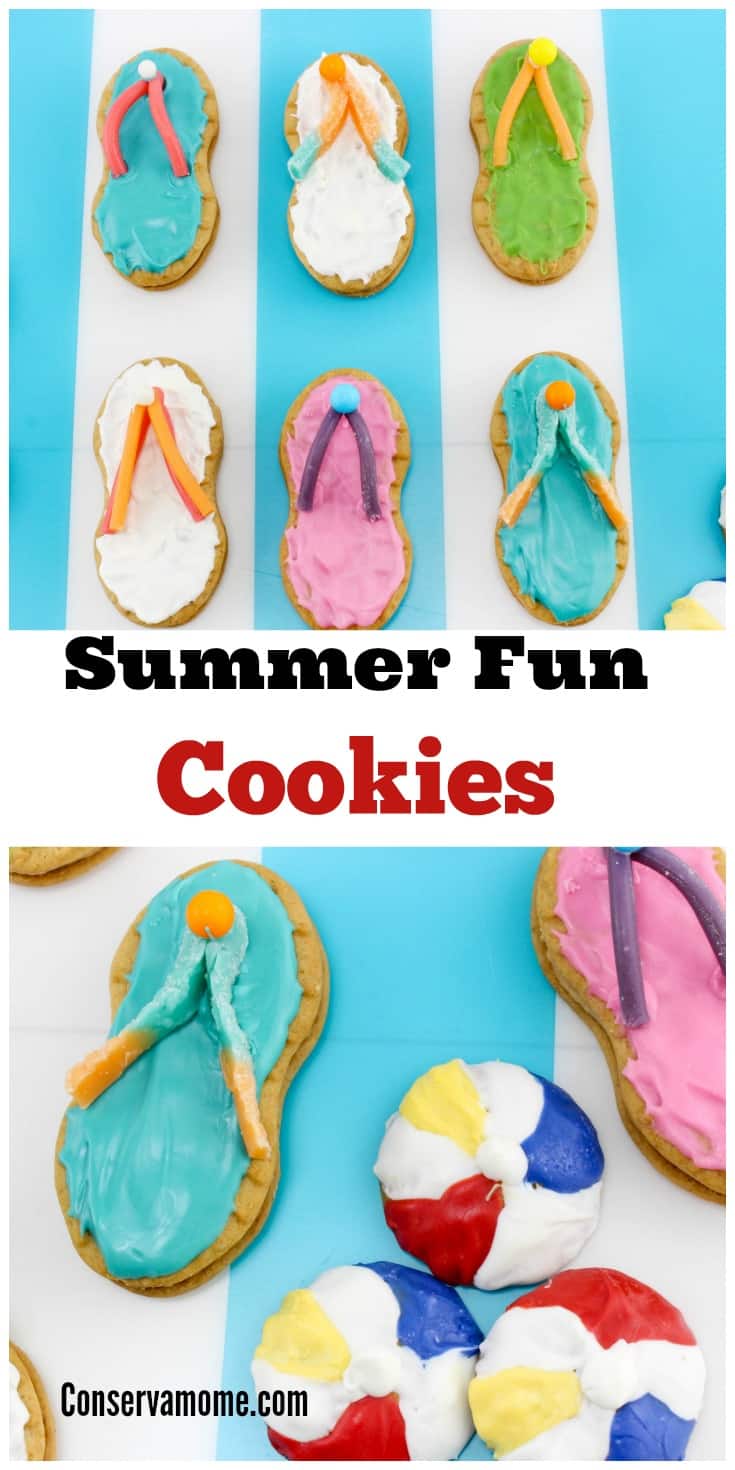 Flip Flop & Beach Ball Cookies
Summer is a glorious time. It's the time to break out the flip flops,beach balls, towels and fun. What better way to ring in summer than with these adorable cookies.
Made with delicious Nutter Butter & Vanilla wafers you'll be able to enjoy the fun of summer with these treats.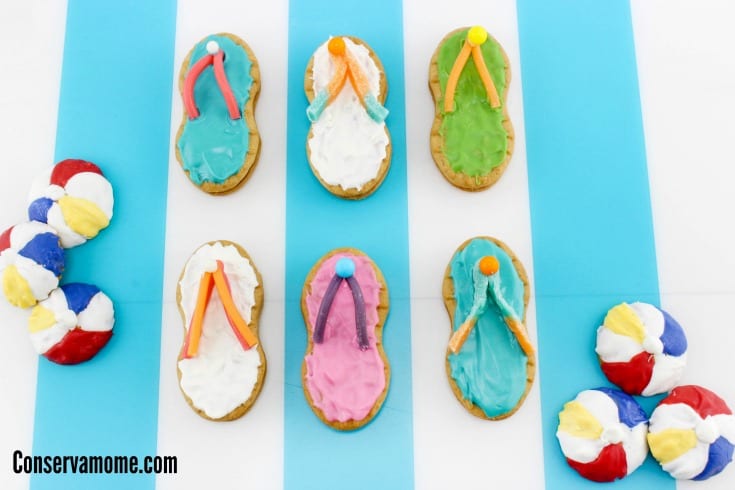 This is a great & easy activity to make with your kids or for a fun craft/dessert to include for a picnic, party or event.
This fun treat will be a huge hit wherever you take it. So swing into summer fun with this delicious and fun treat.
Summer fun Cookies
What you'll need to make beach ball & Flip flop cookies: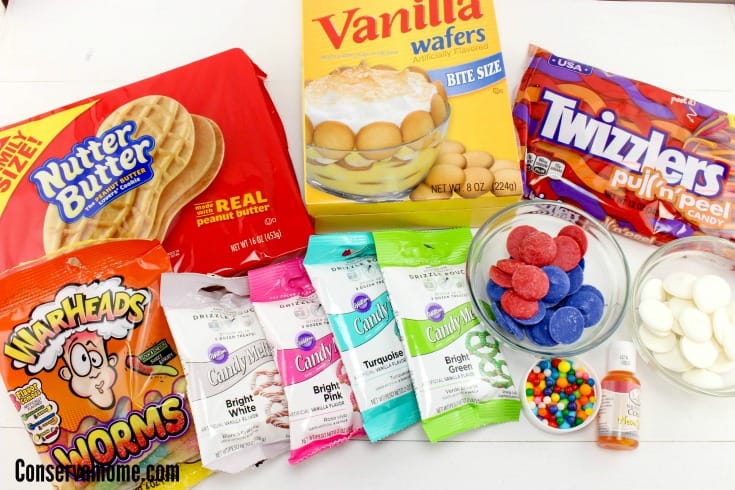 1 pkg. Nutter Butter Cookies
1 pkg. Mini Vanilla Wafers
Twizzlers Pull & Peel Licorice
Sour Gummy Worms
4 Wilton Drizzle Pouches, multi-colors
Wilton Chocolate Candy discs—blue, red, white
Sprinkles
Yellow Food Color
Directions
Heat the drizzle pouches according to package directions and spread on the Nutter Butter cookies.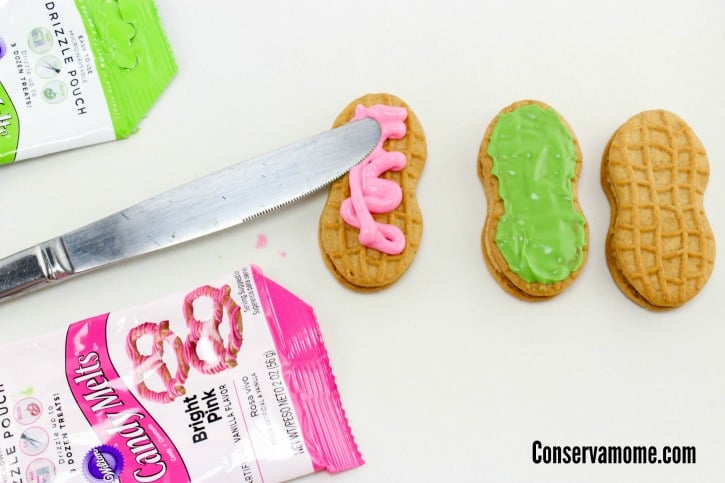 Cut pieces of licorice about 3 inches long. Cut the gummy worms lengthwise in half, leaving the end connected.
Pull back the gummy worms and lay on the cookie to look like the plastic flip flop straps. Fold the licorice in half and pinch the fold, and lay it on the cookie to look like straps.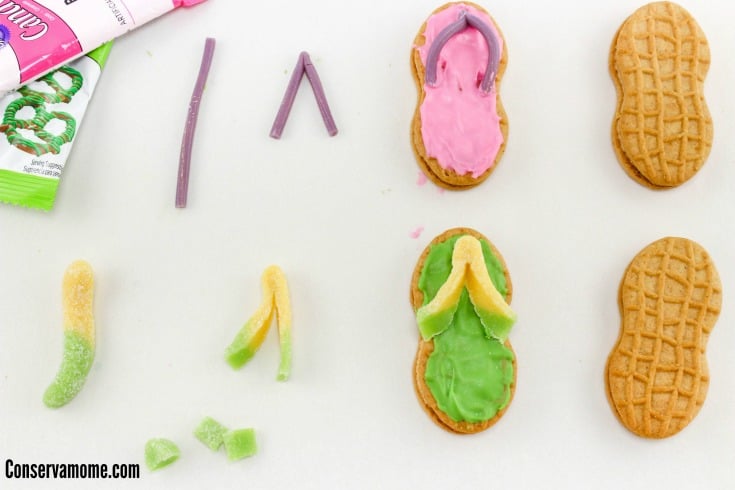 For the beach balls, melt the blue, red, and white candy melts. Spread the chocolate on the cookie in little rectangle shapes to resemble a beach ball.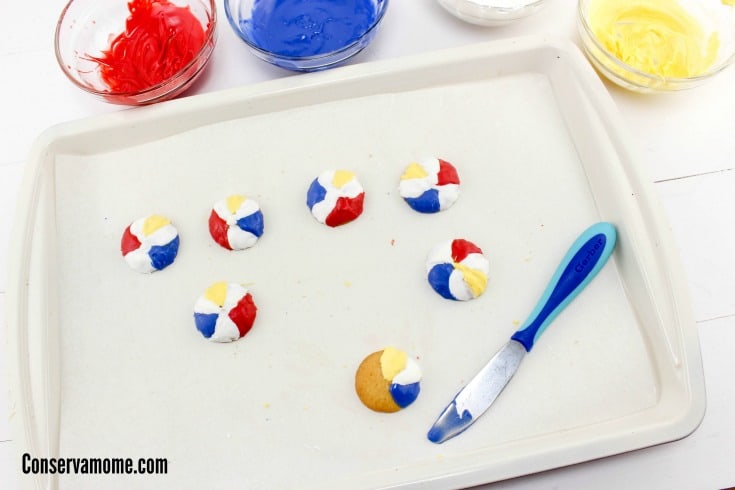 Let the chocolate set and dry.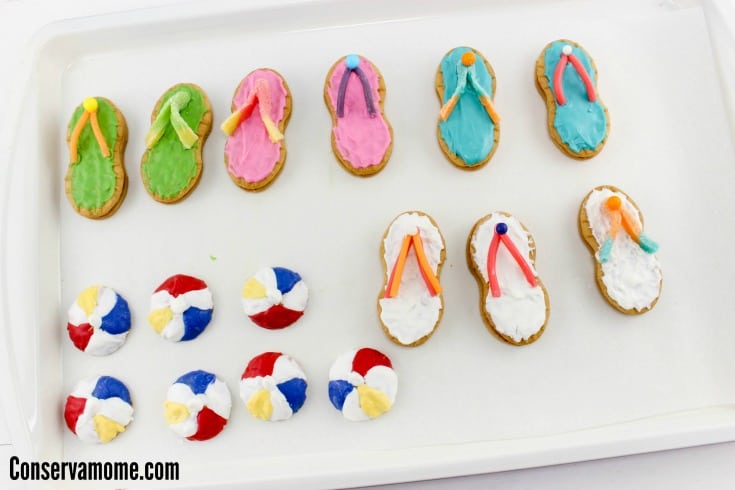 Have fun!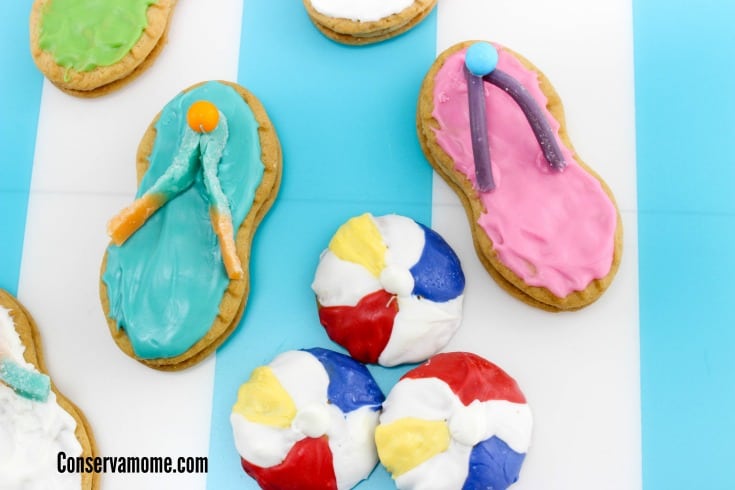 Think of all the fun you'll have eating these all up! These are also perfect for a Hawaiian themed party, pool party or just because.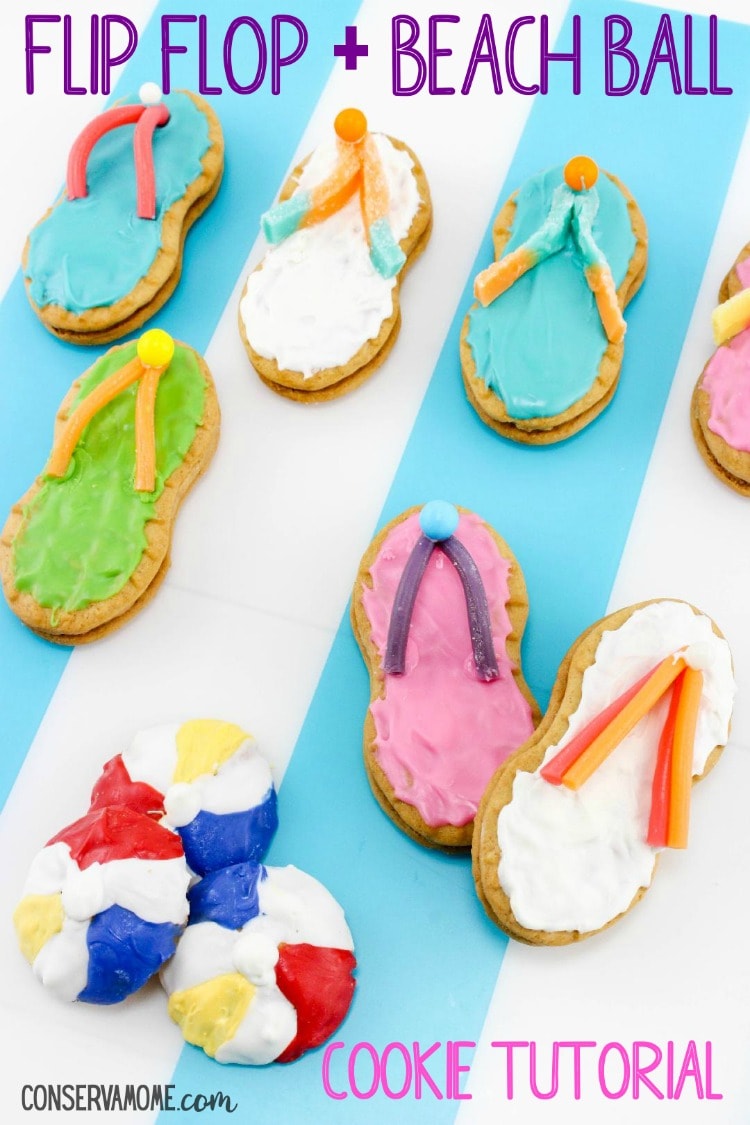 Love this recipe Pin this to save for later: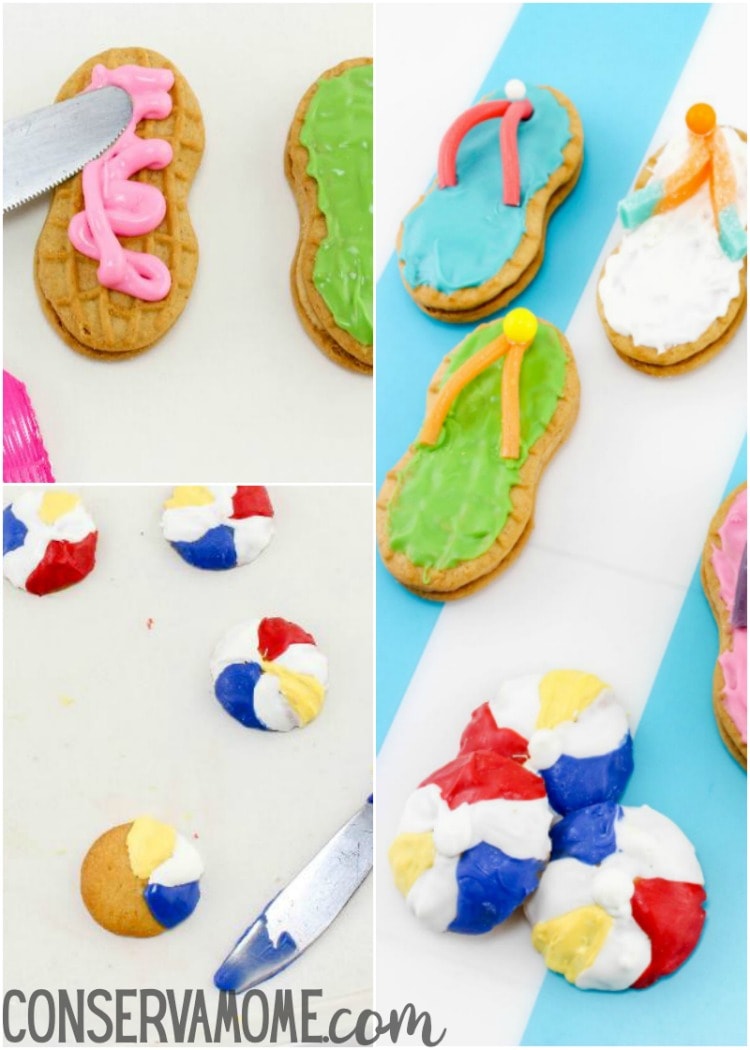 Looking for more summertime recipes? Check out this fun