These delicious 4 Ingredient Pumpkin Cookies will be a delicious addition to your Fall recipe list. Easy to make and so addictive to eat, you won't just be able to have one!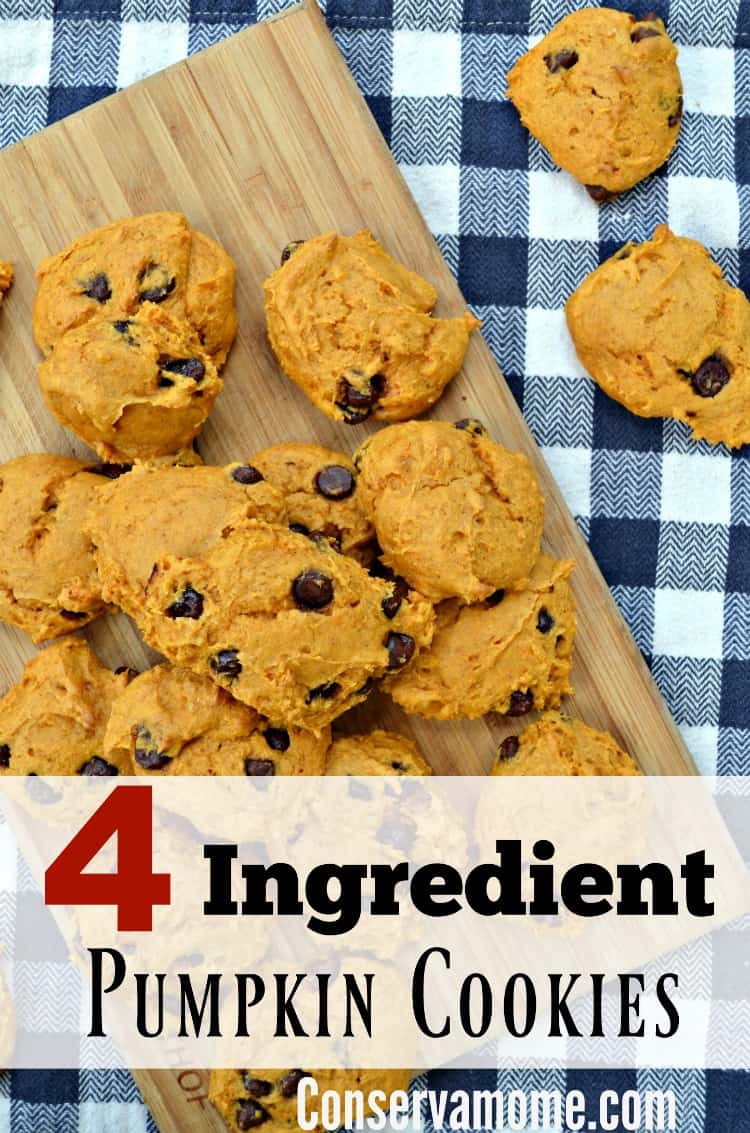 Do you love the flavor of pumpkin spice but the kitchen is not your favorite place to be? Do you love the warm gooey goodness of a fresh baked treat on a cool autumn day but don't want to spend hours in the kitchen? Then these are the cookies for you. They can be made in one bowl so you don't have a lot of clean up to do and they are so simple to make. There are only four ingredients but you don't have to tell anyone that when they rave about how good these cookies are. Are you hooked yet? Read on to find out how to make these wonderful 4 ingredient pumpkin cookies.
What you'll need:
1 cake mix
1 15oz can of pure pumpkin
2 teaspoons pumpkin pie spice
½ cup chocolate chips
Now, here's the best part; dump everything in the same bowl and mix it up.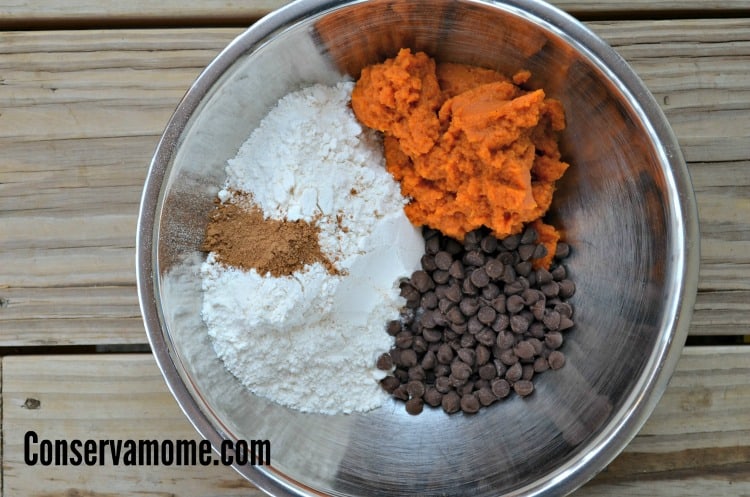 There is no creaming butter and sugar together or mixing all the dry ingredients together in a separate bowl.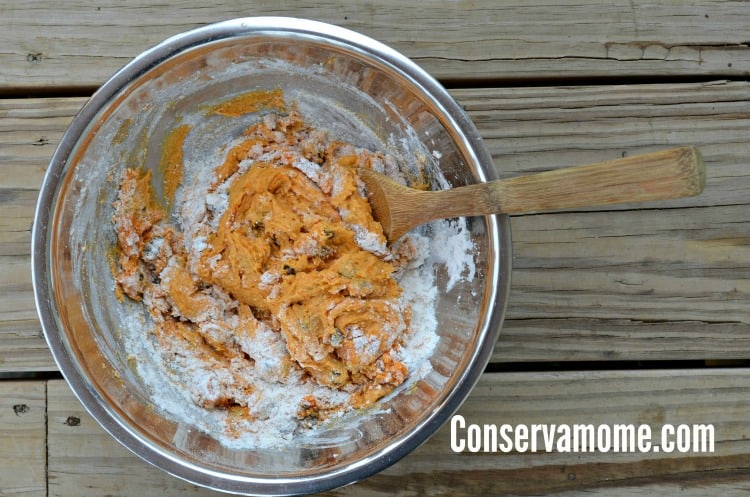 Once it's all mixed up put small spoonfuls on the cookie sheet of your choice. Here I used a well-loved baking stone to get the perfect golden brown bottoms.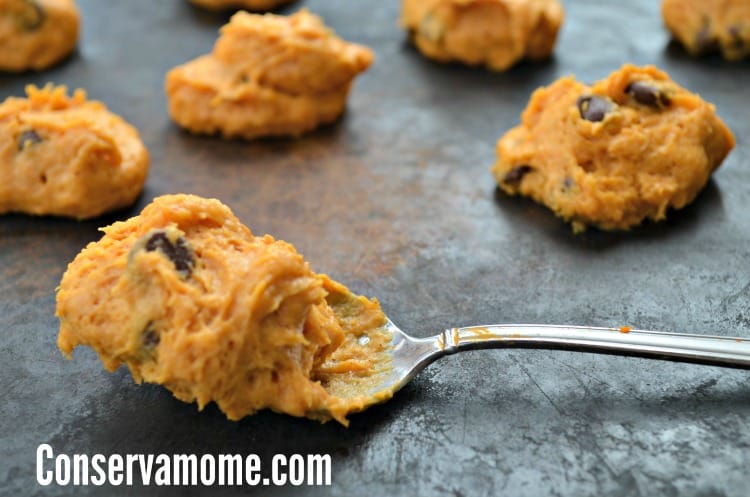 So ultimately, because it's so easy, you could have your toddler help you. Or better yet you could have your older children do all of the package opening, dumping mixing and spooning and all you have to do is a take a break from your hot cup of coffee to turn the oven on. That's right, I said hot coffee.
Bake the cookies for about 20 minutes or until the edges are golden brown. Let them cool for several minutes and then dig right in.
If you want to make them ever so slightly healthier you could substitute the chocolate chips for nuts or raisins.  You could also experiment with different cake mixes. I recommend carrot cake, or spice cake mixes. Maybe these 4 ingredient pumpkin cookies will become 6 ingredient pumpkin cookies at your house, but that's all part of the fun!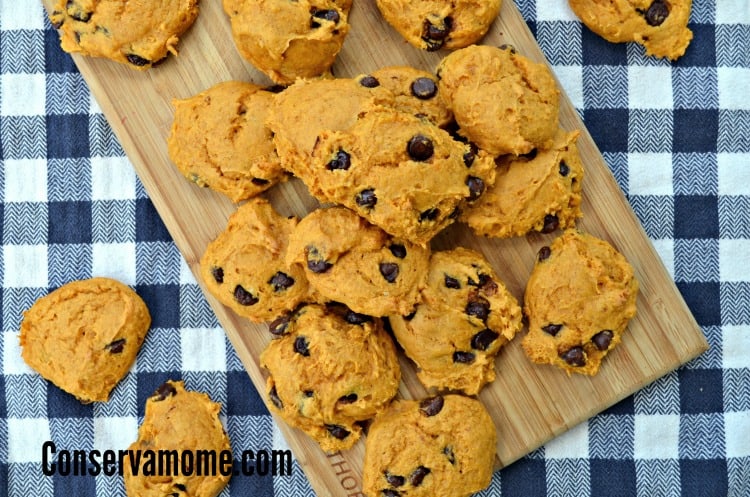 Looking for some other Fall recipes? Check out some great Pumpkin Spice Recipes perfect for a  delicious fall!