This Easy Cheesy Chicken Parm Bake is a Sponsored post written by me on behalf of Tyson® and Barilla®. All opinions are entirely my own.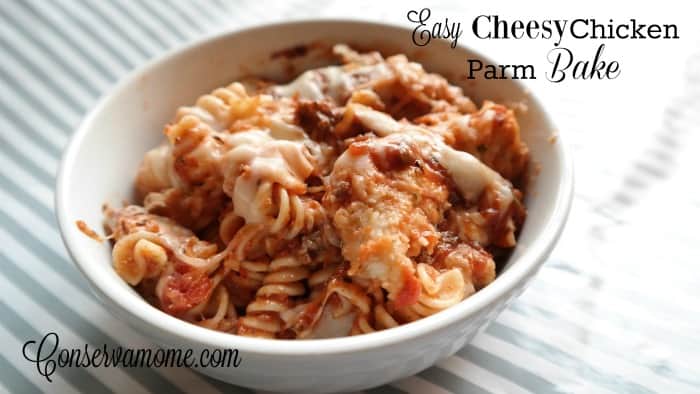 Dinnertime is always a tough time for me. Not only are the kids exhausted from a long day but I am too. So it's important for me to come up with meals that are easy to make and most important delicious. Because we all know how picky little taste buds can be. Some of our favorite dinner time meals always include Barilla® Pasta,sauce and some delicious Tyson® Chicken. So it was only natural I would share with you our favorite Easy Cheesy Chicken Parm Bake, when the lovely people from Tyson® & Barilla® asked me to put together a fun easy recipe.
This delicious recipe is incredibly simple to make and can be easily frozen ahead of time for an even faster meal. All you need are 4 ingredients that can be easily found at your local Publix.
1 Bag of Frozen Tyson® Parmesan Herb Crispy Chicken Strips,
2 Jars of Barilla® PastaSauce
1 box of Barilla® Rotini
2 bags of Mozzarellla Shredded cheese.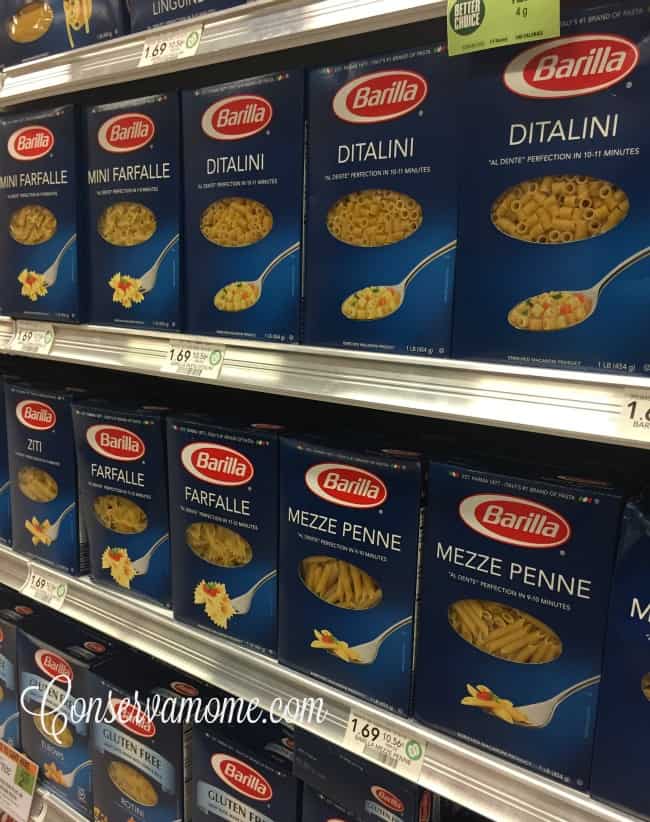 To cook, preheat your oven to 425 and cook the frozen chicken strips for about 15 minutes. In the meantime put water to boil and once boiling add the Barilla® Pasta. Cook for around 10 minutes and remove from water.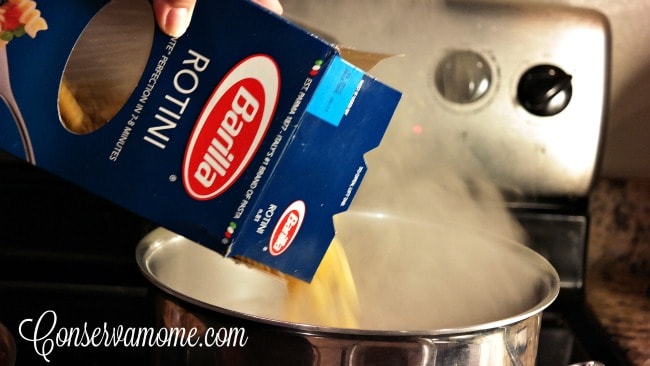 Make sure and cut the chicken into 1 inch pieces and mix in with the Barilla® Pasta sauce ,one bag of cheese& cooked pasta.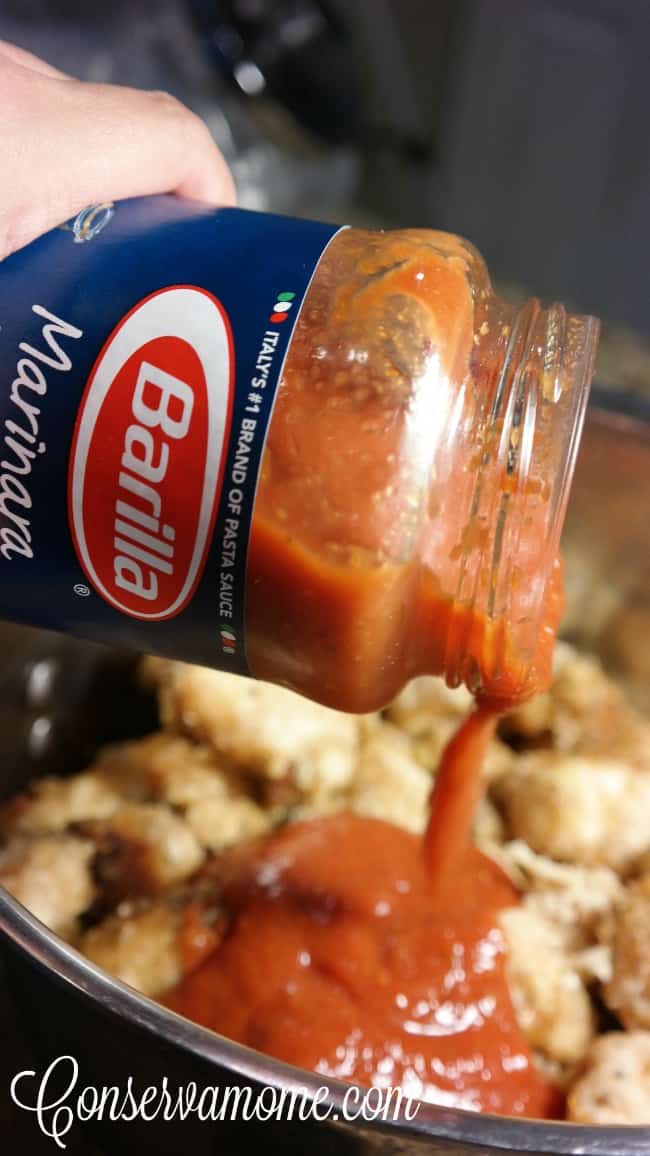 Place all of it in a 9×13 cooking dish.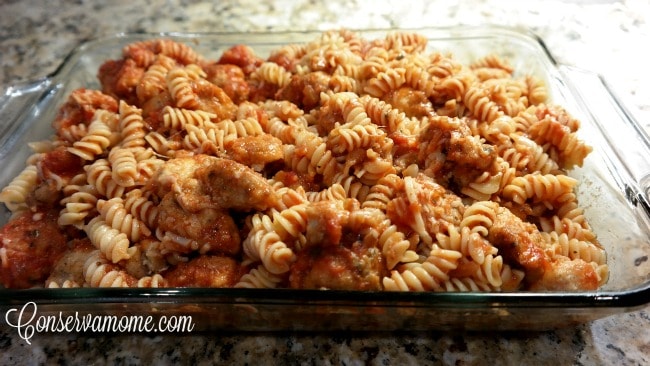 Then add the other part bag of cheese and add what's left of the sauce. Cook all of it in the oven at 350 for 25 minutes.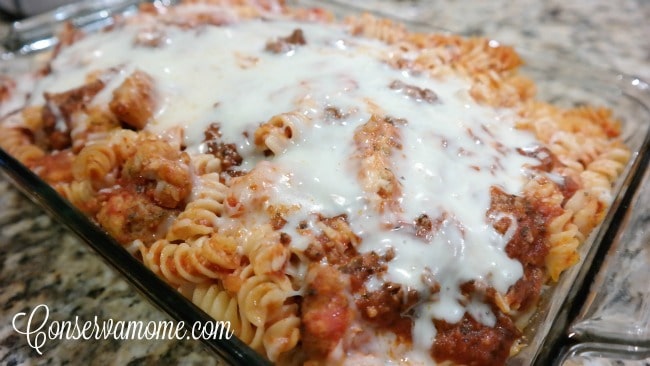 Once you've cooked it all let it sit for a few minutes and then serve! This is such a delicious and easy meal that will become a favorite in your home. Especially made with quality products!
Tyson® Fully Cooked Chicken
100% All Natural Ingredients
Chickens Raised With No Added Hormones or Steroids
Made with White Chicken Meat
Chicken Raised with No Antibiotics Ever
Barilla® Pasta
 Italy's #1 brand of pasta
 Barilla® pasta brings Al Dente perfection to every pasta meal
 Barilla® makes dinner quick, easy, and versatile that everyone loves
Barilla® Sauce
Made from selected highest quality ingredients like vine-ripened tomatoes, extra virgin olive oil and fragrant herbs, all slowly simmered, to bring an authentic tasting sauce with a burst of flavor in every bite
Made with all natural ingredients and contains no preservatives
Fresh from the garden taste
Italy's #1 Brand of Pasta Sauce.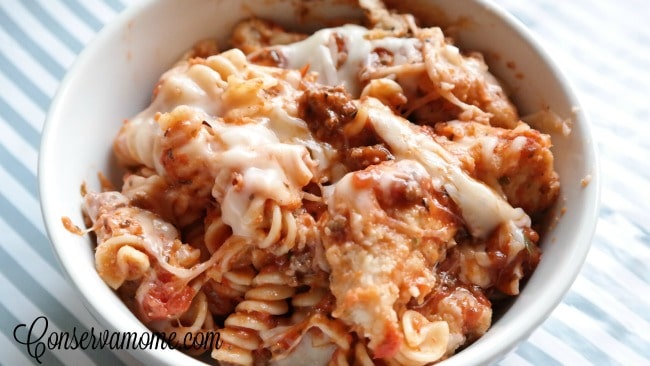 Not only will this meal be a family favorite but from  February 13 – March 4, 2016 you can find an instore coupon at Publix!Get $3.00 off when you buy any 1 Tyson® Chicken Strips, Tenderloins, or Fillets 25 oz (frozen) AND any 1 Barilla® Pasta Sauce 24 oz AND any 1 Barilla® Pasta 8-16 oz (combined purchase required)
So not only will you love the Easy Cheesy Chicken Parm bake but you'll have a fast meal that will bring your family together while you save! To find out more delicious, Meals Made Easy with Tyson® and Barilla®, head over here!
This is a sponsored conversation written by me on behalf of Tyson® and Barilla®. The opinions and text are all mine.