This Easiest Ever Banana Bread with Pecans Recipe is going to blow you away at it's deliciousness and ease. Made from items you probably have on hand including the ripe bananas no one ate. So check out this delicious post on How to make Banana Bread.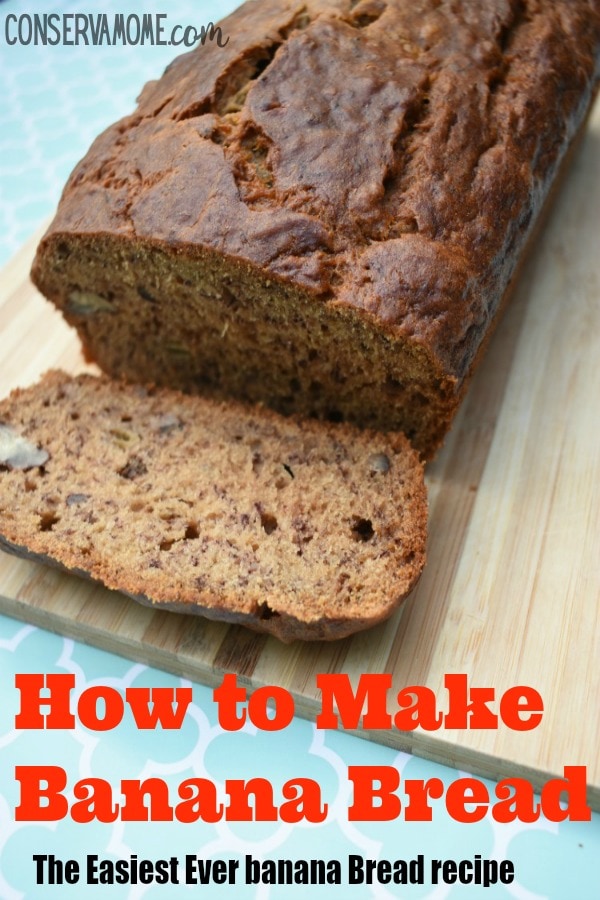 Easy Banana Bread Recipe
Let's face it in most homes you either can't keep up with the supply and demand of bananas or they all turn brown like this: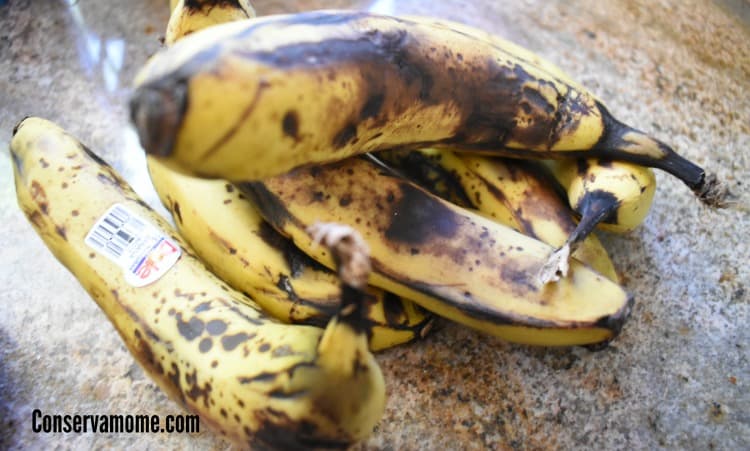 It's happened to all of us. However, when you've got a big family like mine you can't afford to be wasteful so every little thing in our house will get used up and what better way to use ripe bananas than into a delicious Banana Bread! I'm not going to lie, I always found Banana bread so daunting and scary….not sure why. Especially after finding this easy way to make it.
How to make Banana Bread
The below recipe is for 1 loaf but you can definitley double up if you have more bananas left over. Even if you have a bunch like above you can make a couple of loaves and even freeze one for when company comes over. I am including the basic recipe below that has the optional pecans because I know many people are allergic to nuts but still want this delicious treat!
What You'll Need to make Banana Bread:
8 tablespoons (1 stick) unsalted butter
1 cup granulated white sugar
2 large eggs
1/4 cup milk
1 teaspoon vanilla extract
3 medium bananas, very ripe
2 cups all-purpose flour
1 teaspoon baking soda
1/4 teaspoon salt
(optional) 1/2 cup chopped Pecans
Heat the oven to 350°F. Line an 8×5-inch loaf pan with parchment paper or Spray the inside with cooking spray.
Mash the Bananas up into a pure with a fork or mixer
Melt the butter. Melt the butter in the microwave or over low heat on the stovetop. Then pour over the bananas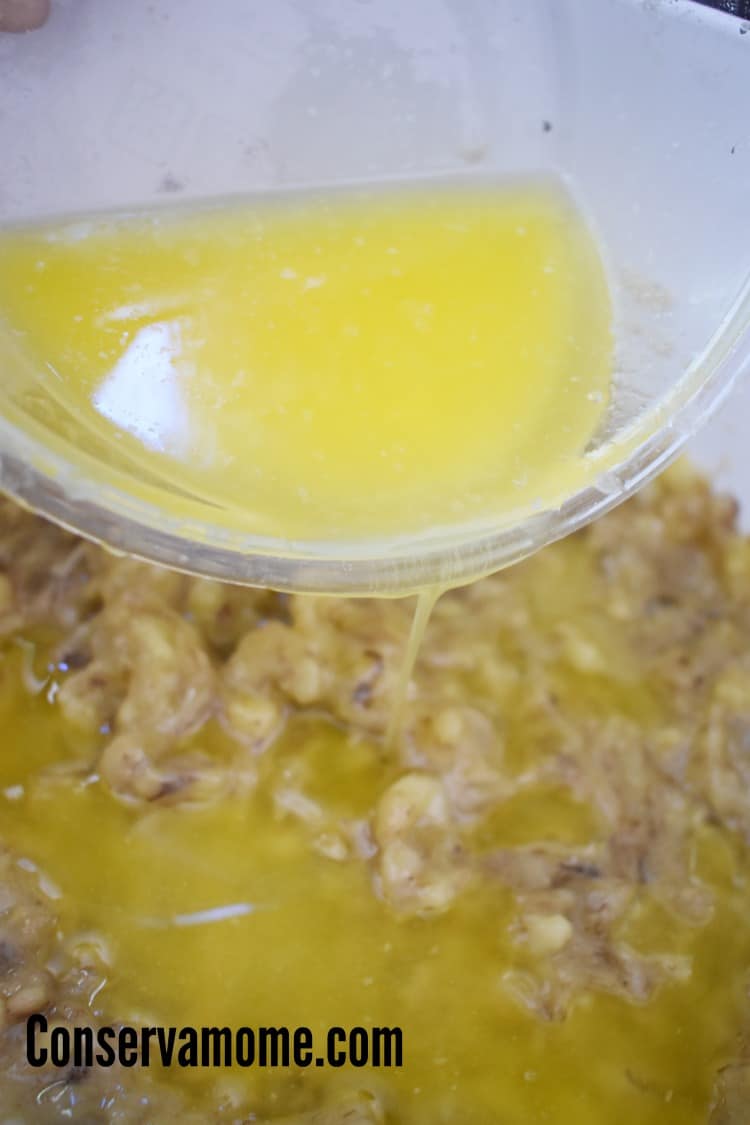 In a separate bowl combine the sugar and eggs then combine with the banana mixture.
Add the milk and vanilla. Whisk the milk and vanilla into the batter.
Add the flour, baking soda, and salt. Measure the flour, baking soda, and salt into the bowl. Mix all the ingredients together until it forms a batter.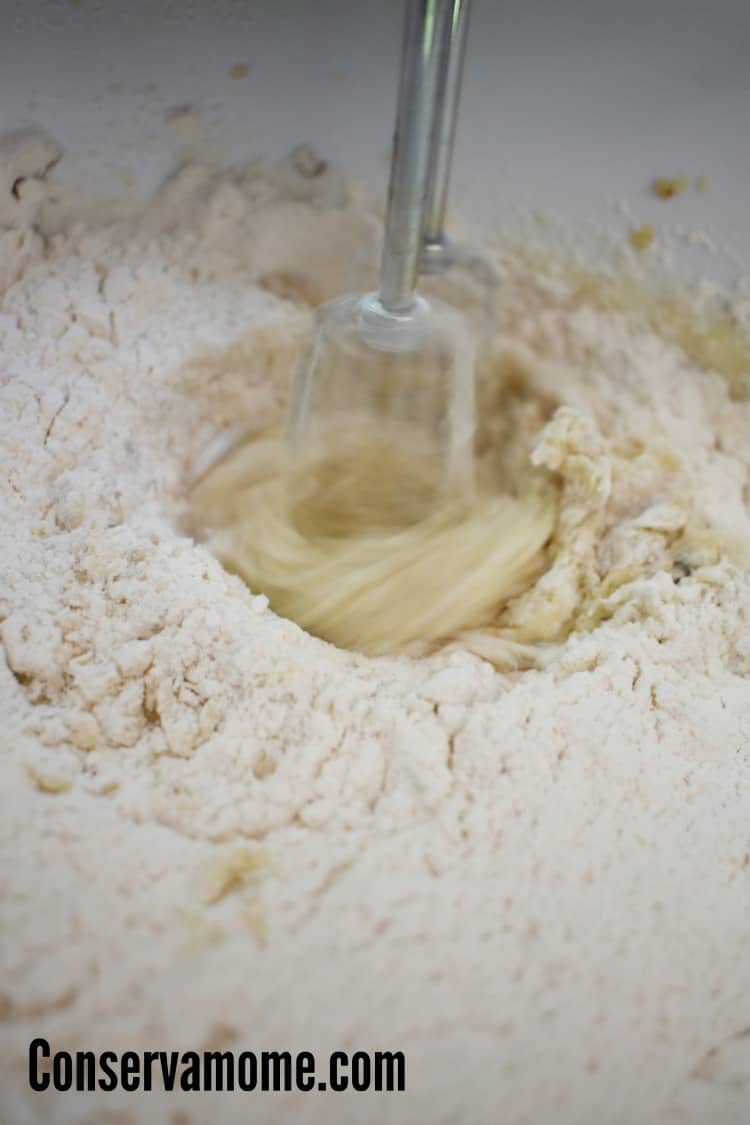 You can fold the pecans in at this point and pour into the prepared pan. As you can see I doubled the recipe below because yeah…it was one of those weeks.lol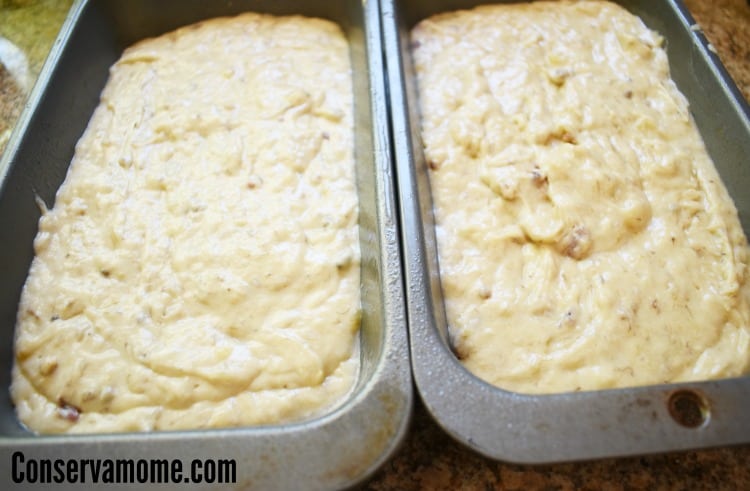 Bake for 50 to 65 minutes. Bake until the top of the cake is caramelized dark brown with some yellow interior peeking through and a toothpick or cake tester inserted into the middle comes out clean. Baking time will vary slightly depending on the moisture and sugar content of your bananas — start checking around 50 minutes and then every 5 minutes after.
Once out of the oven let cool on a rack for about 10 minutes and enjoy!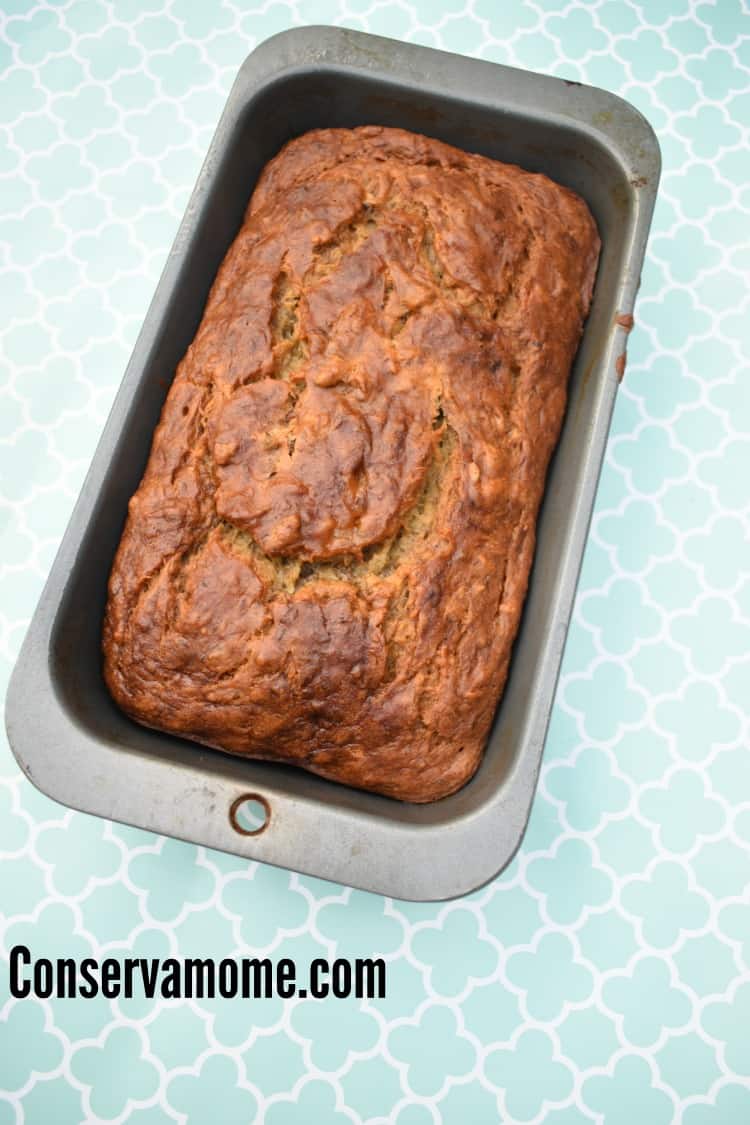 Isn't it simply gorgeous!?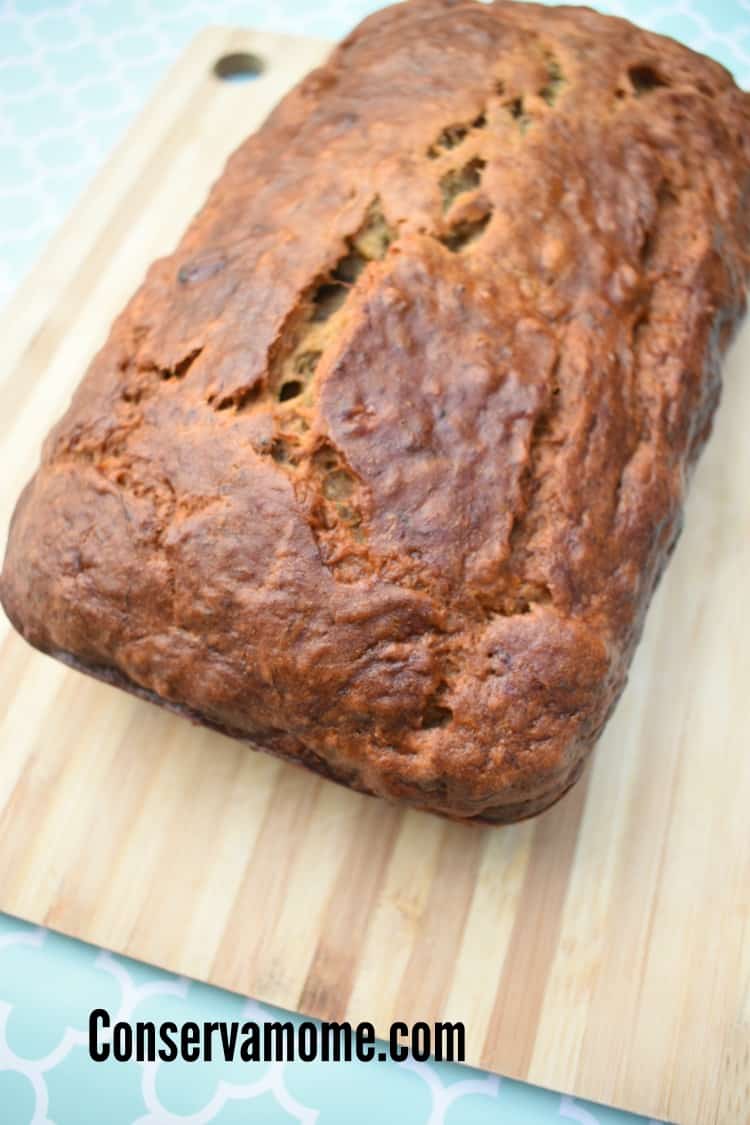 Slice up and serve you can have it with your morning coffee or add some butter to make it even more rich and delicious.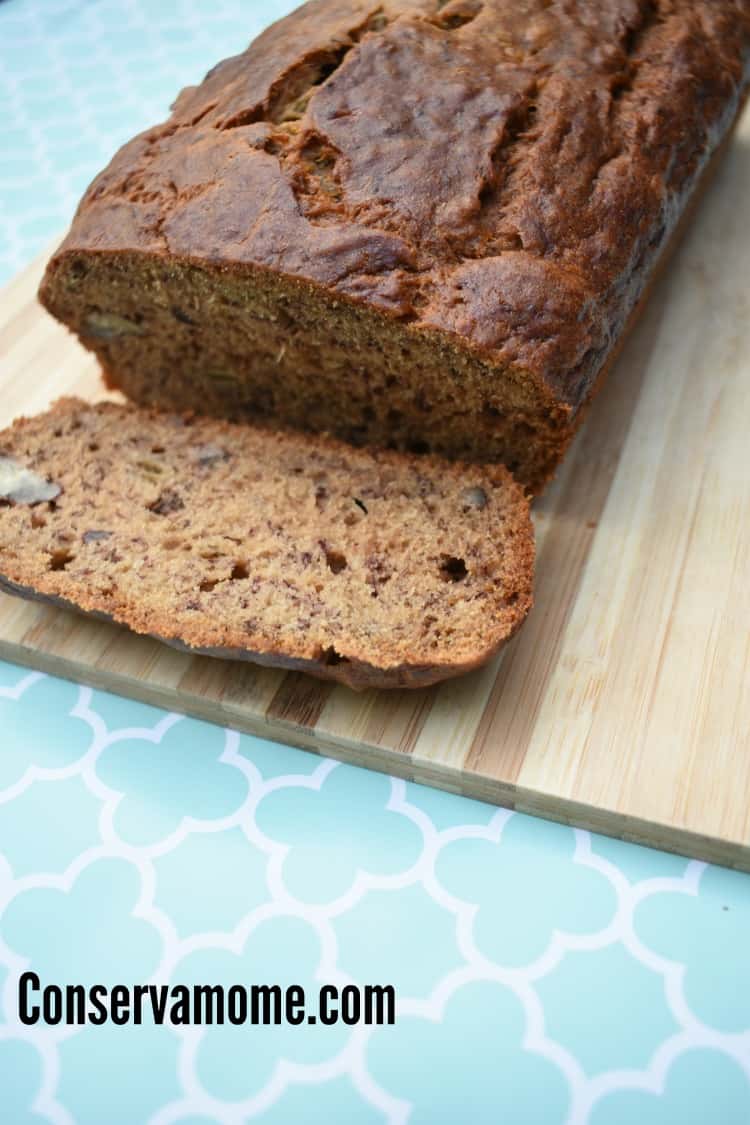 Make sure and pin this picture below to save this recipe for later!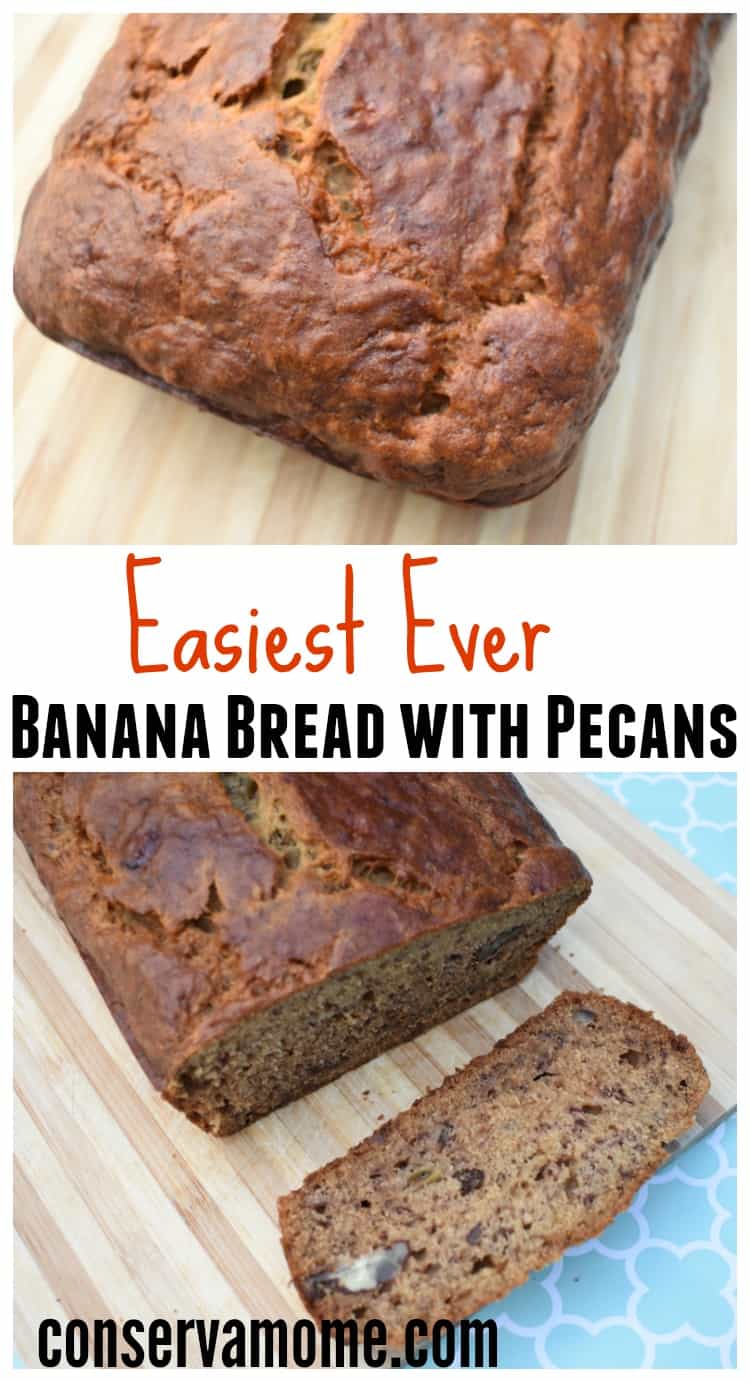 Looking for other delicious Banana recipes? Check out these Banana cream cup cookies that are out of this world!