Looking for easy & delicious poke cake recipes poke cake recipes ? Here's a round up of over 25+ recipes that will make any party or gathering a hit.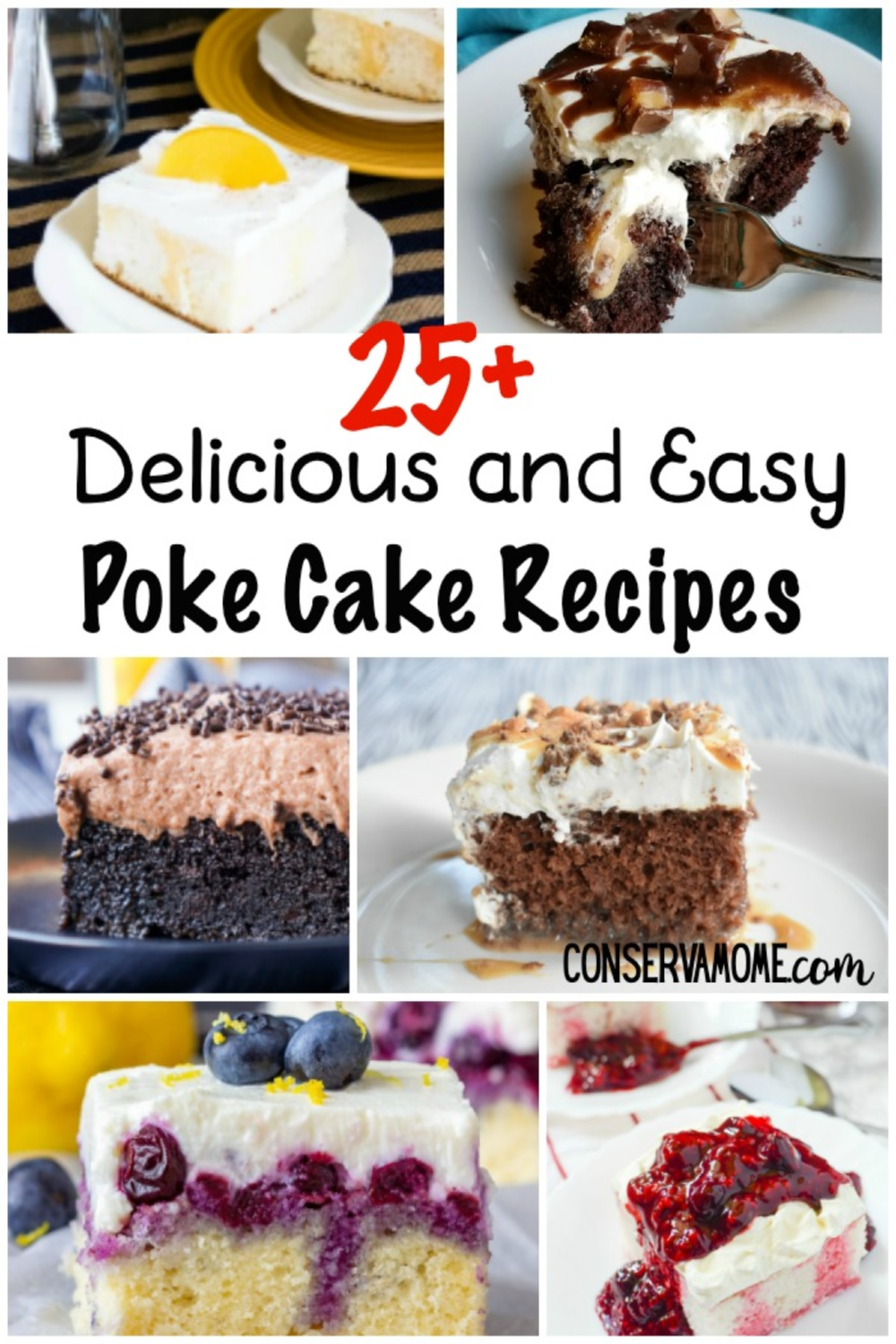 Delicious Poke Cake Recipes
Poke cakes have become really popular in the last few years due to their ease and most important variety of flavors. A poke recipe literally involves just poking the cake and adding a delicious addition to an otherwise simple cake.
This ends up creating a symphony of flavors that have made poke cakes so popular. Although putting together a poke cake is a breeze sometimes having inspiration to make them can get tricky. There are so many great varieties of poke cakes out there. I love that you have all the delicious flavors of an amazing cake with none of the hard work. That is gold in my book. All you need is a boxed cake mix and a nice glass baking dish and you're ready to party.
Throwing a BBQ bash or summer party? All you need is a fun grill recipe like my Grilled Lobster Recipe with a side of delicious potato salad and one of these amazing poke cake recipes.
So I've put together a fun round up of delicious & easy poke cake recipes for you to try. Try one or all and you'll be amazed at how easy and delicious poke cakes can be.
So head below and check out some delicious and unique recipes!
25 + Easy Poke Cakes!
25+ Easy Poke Cake recipes
If you enjoy cakes you'll love Poke cakes! These are crazy easy cake recipes that bring a lot of flavor without complicated recipes. Check out 25+ Easy Poke cake recipes you will love!

Aren't these recipes simply divine? I don't know which one is my favorite but I've tried quite a few of them already. The summer is young. I'm sure I'll be trying them all.
Don't forget to share and pin this fun post below so others can try these delicious recipes too!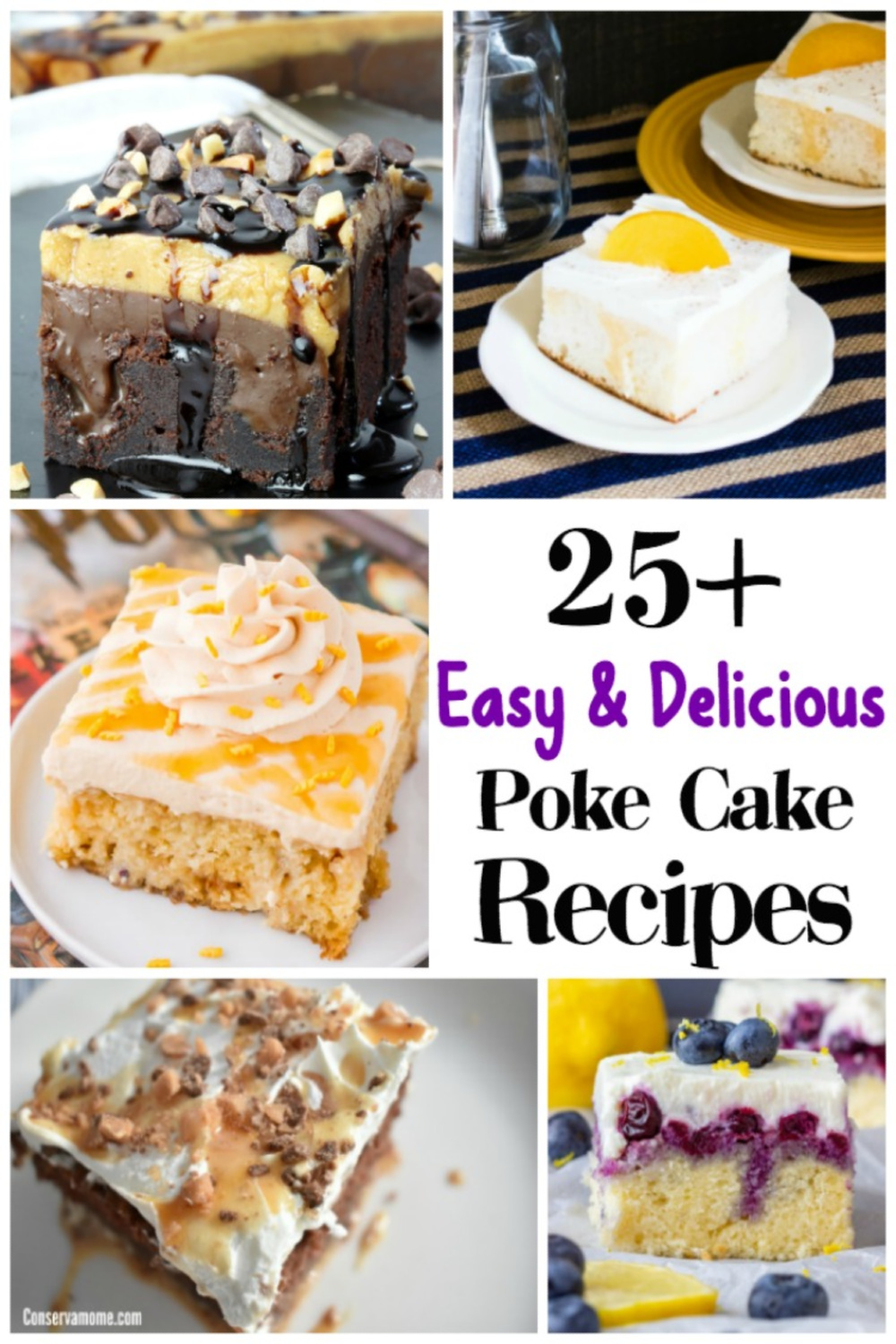 Looking for other fun recipes? Check out 12 Decadent Chocolate cake recipes here!