Looking for Easy & Delicious poke cake recipes ? Here's a round up of over 25+ recipes that will make any party or gathering a hit.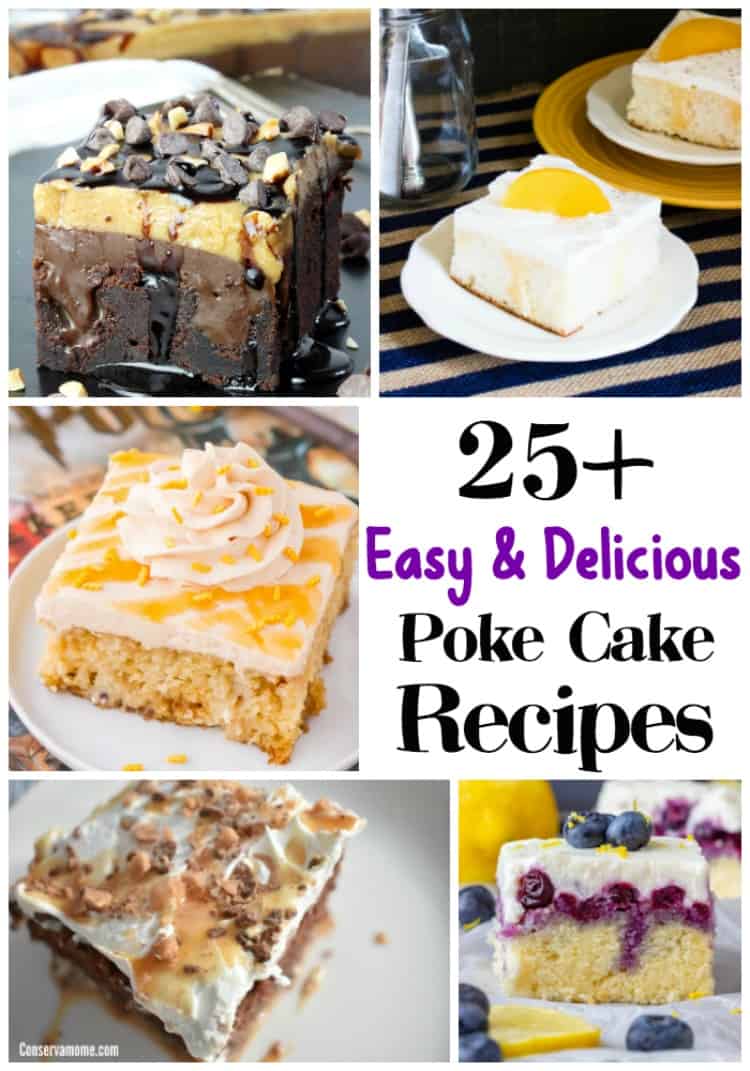 Delicious Poke Cake Recipes
Poke cakes have become really popular in the last few years due to their ease and most important variety of flavors. A poke recipe literally involves just poking the cake and adding a delicious addition to an otherwise simple cake. This ends up creating a symphony of flavors that have made poke cakes so popular. Although putting together a poke cake is a breeze sometimes having inspiration to make them can get tricky. So I've put together a fun round up of delicious & easy poke cake recipes for you to try. Try one or all and you'll be amazed at how easy and delicious poke cakes can be.
So head below and check out some delicious and unique recipes!
25 Easy Poke Cakes!
Homemade Strawberry Poke cake recipe by Zona cooks
Peanut Butter Chocolate Poke Cake by Sweet Spicy Kitchen
Pumpkin Pie Poke Cake by Domestically Creative Couple
Kahlua chocolate poke cake by Sugar and Soul
Harry Potter Themed Butter Beer Poke Cake by Sugar and Soul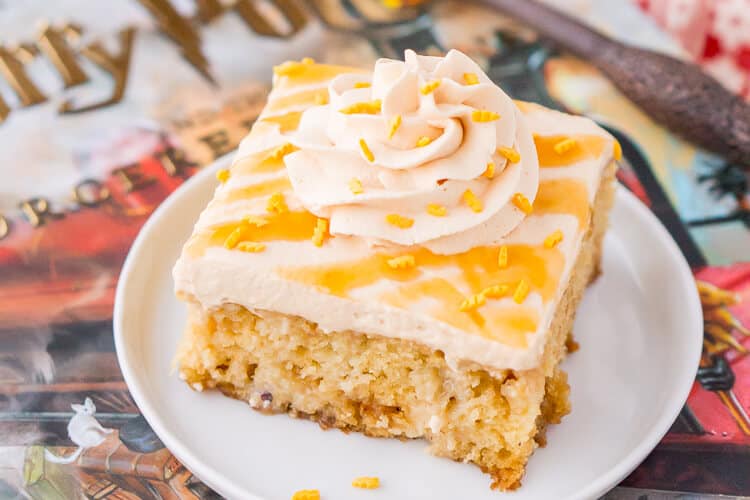 Tropical poke cake by The Typical Mom
Lemon Blueberry Poke cake by Happy Foods Tube
S'mores Pokes Cake by Domestically Creative Couple
Pina Colada Poke cake by Delicious Everyday
3 minute low carb lemon poke cake by Beauty and the Foodie
Very Berry Poke cake by dancing through the rain (see below)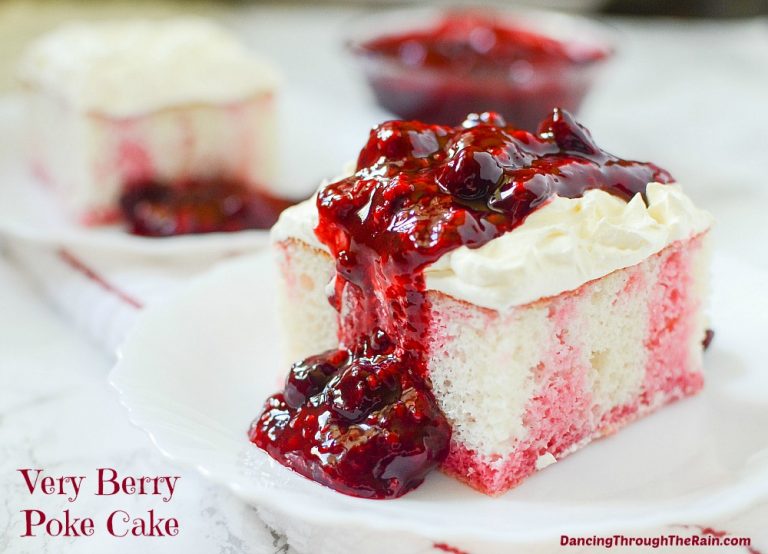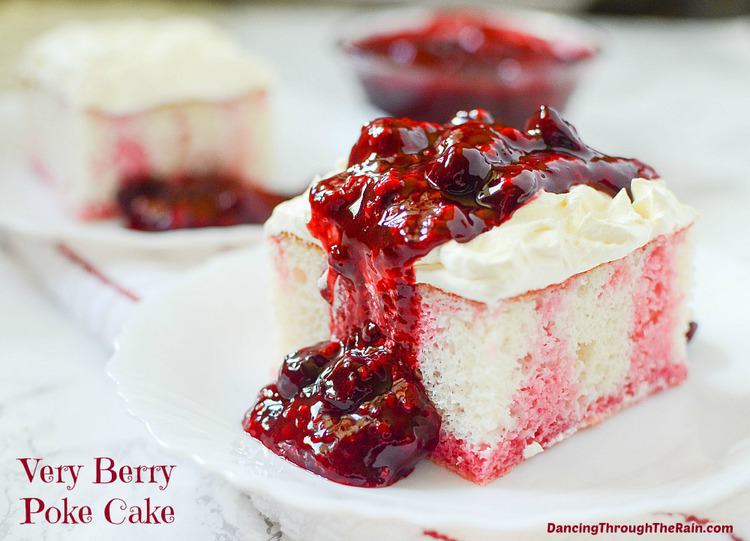 Banana Pudding Poke cake by Love and Dishes
Lemon Poke Cupcakes with Lemon Cream Cheese frosting by Domestically Creative Couple
Hot chocolate poke cake by Persnickety plates
Triple chocolate poke cake by Delicious Everyday
Summer Peach Poke Cake by Conservamom (see Below)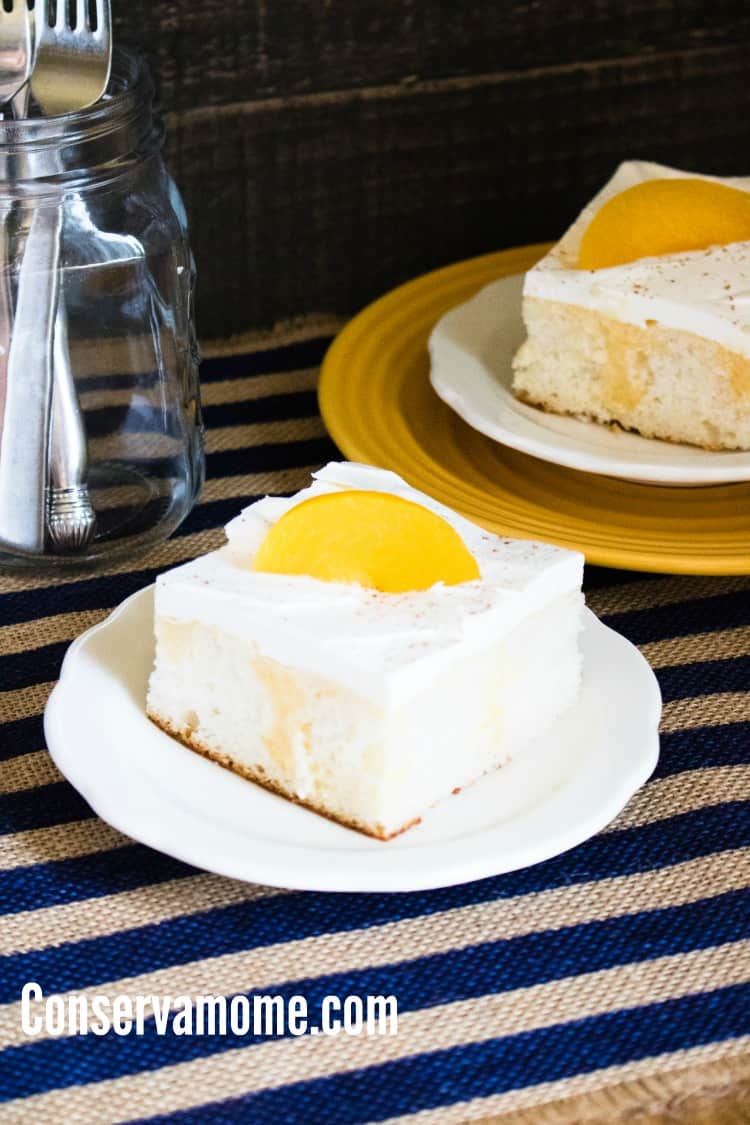 Rolo Poke Cake by Cooking with Carlee
Pistachio Poke Cake by Persnickety Plates
Mocha poke cake by Celebrating Sweets
S'mores poke cake by The Typical Mom
Chocolate Caramel & Health Poke cake by Conservamom (see Below)
Boston Cream poke cake by Kitchen Gidget
Lemon Lime poke cake by Bunny's Warm oven
Strawberry Poke Cake recipe (4th of July poke cake) by See Mom Click
Tapioca Spiced Poke Cake by Living Sweet Moments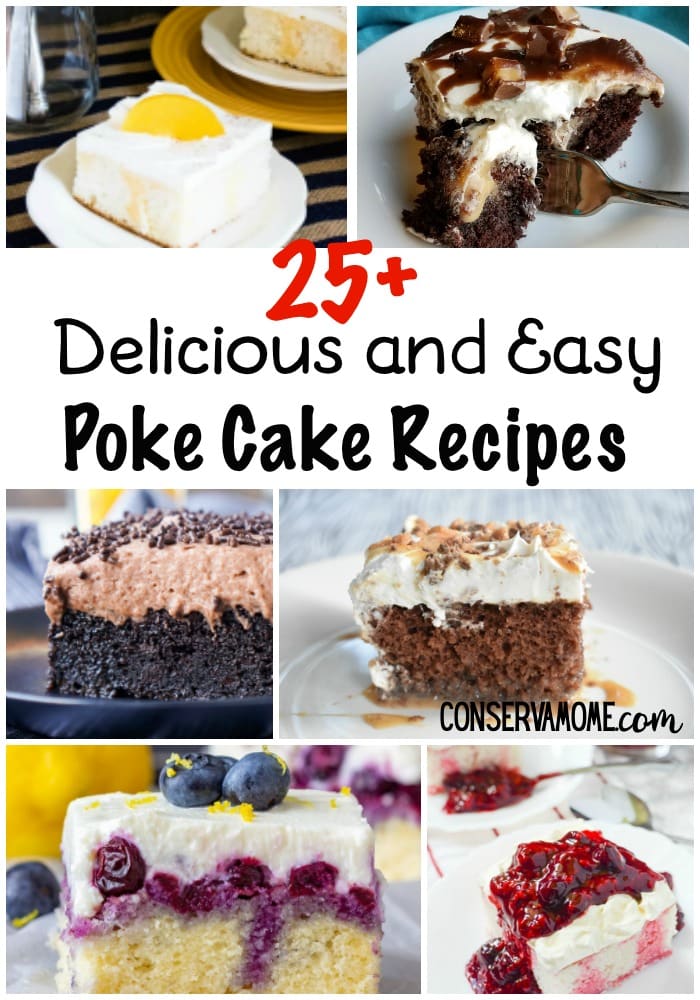 Strawberry Poke cake (with coconut) by Finding Zest
Looking for other fun recipes? Check out 12 Decadent Chocolate cake recipes here!