Looking for a delicious Chocolate Cake recipe? Here's a round up of 12 Decadent Chocolate Cake Recipes that will make your mouth water!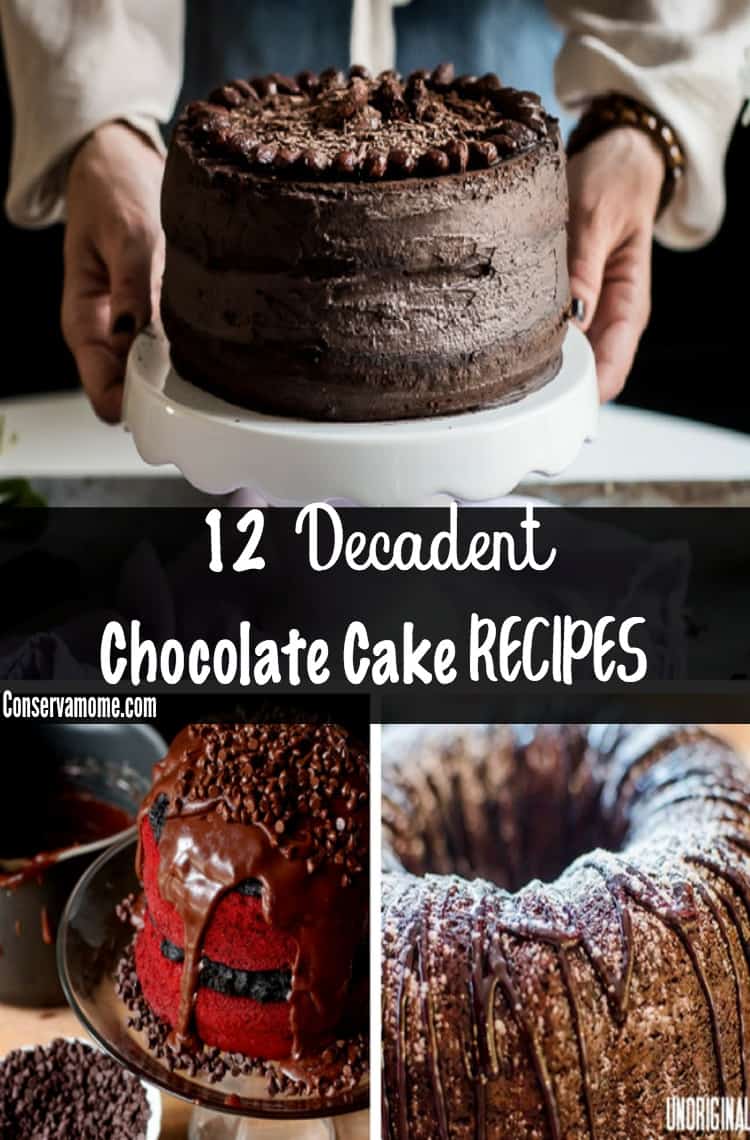 Decadent Chocolate Cake Recipes
Chocolate dates back to 350 B.C. This delicious treat isn't just a must have for many but an addictive dessert. Who doesn't love a delicious slice of Chocolate cake? Chocolate is unique because it comes in many various colors and flavors. Furthermore, if you needed anymore reasons to eat that delicious treat research has shown that dark chocolate is actually good for you.
Here is a fantastic round up of some delicious treats that really take the cake!
Some are as unique as their ingredients but filled with some amazing flavors that will make a fan out of anyone. So if you're looking for a simple chocolate cake or something unique for a special occasion, you've come to the right place!
Chocolate cake recipes you need to try
Read on for some delicious recipes everyone will love! Remember to make sure your cakes cool down completely before frosting for best results unless otherwise stated!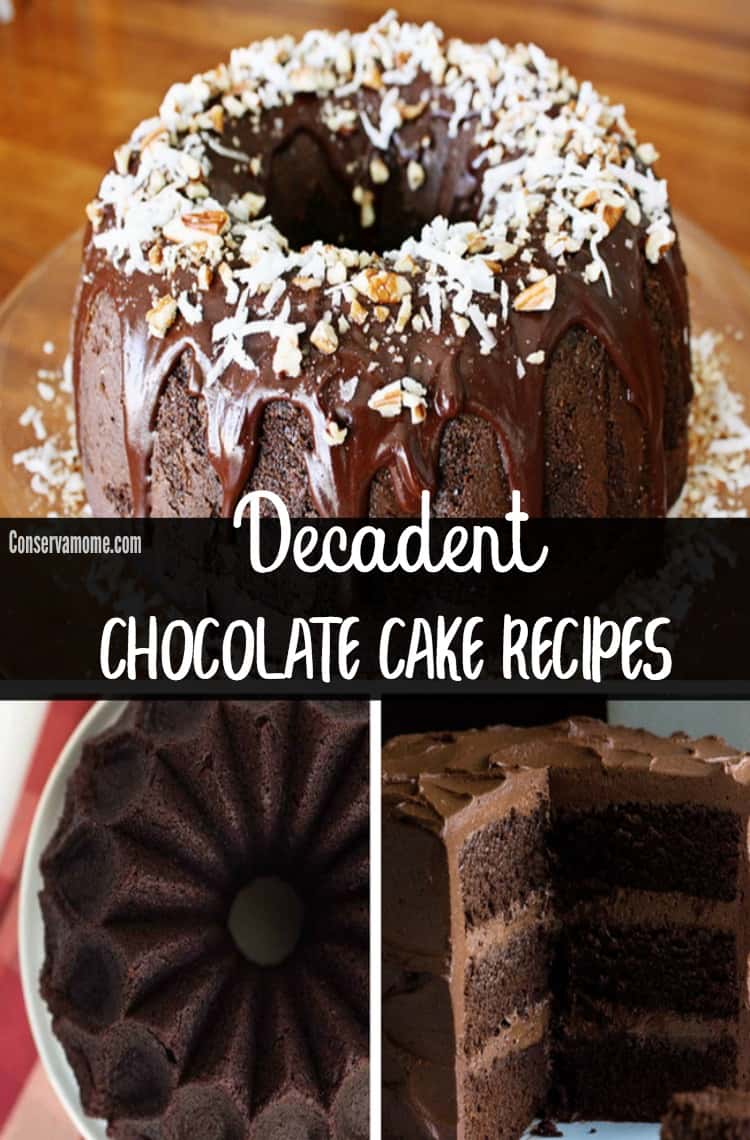 Chocolate Chocolate Cake by Unoriginal Mom
Death by Chocolate Bundt Cake by Half Scratched
Chocolate Tres Leches Cake by Domestic Superhero
Self Frosting Chocolate Stout Cake by Nellie Bellie
Chocolate Cake with Cocoa Roasted Almonds by Place of my Taste
Deep Dark Chocolate Cake by Amanda's Cookin'
Chocolate Zucchini Cake by The Creekline House
Red Velvet Oreo Truffle Chocolate Cake by Pizzazzerie
Snickers Cake by Tastes of Lizzy T
Chocolate Mayonnaise Bundt Cake by Cookie Dough and Oven Mitt
The Perfect Chocolate Cake by Ashlee Marie
Chocolate Peanut Butter Chip Bundt Cake by Today's Creative Life
If you try any of these fun recipes out, make sure and let me know bellow!
Looking for another chocolate treat? Check out my Easy Chocolate pretzel fudge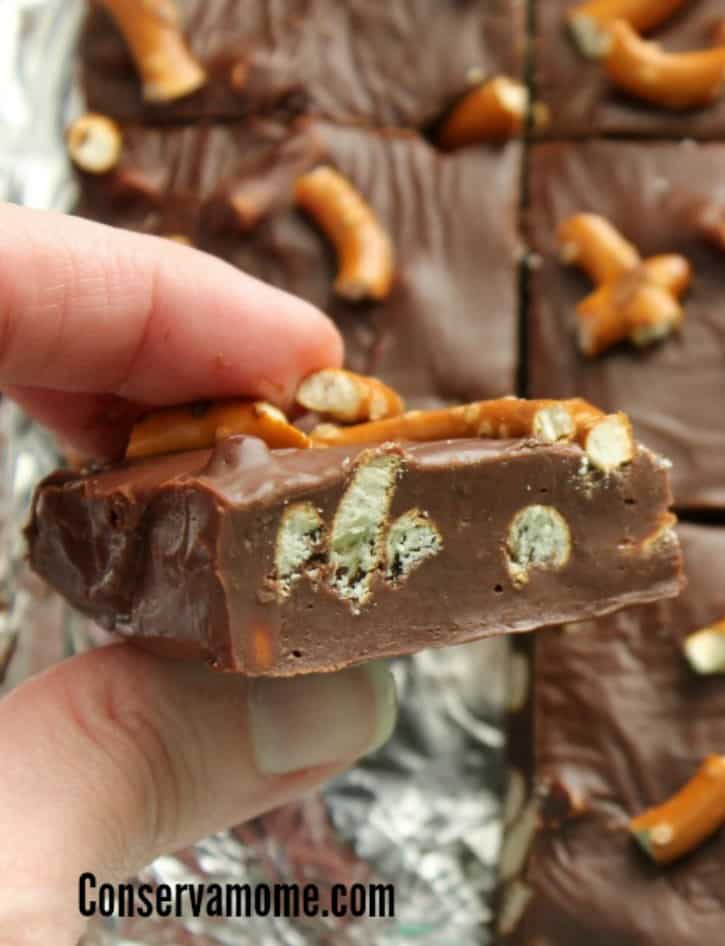 Looking for other delicious desserts?Check out these Marvelous Macarons recipes!