Macarons are simply Marvelous desserts. So perfect in every way. That's why I've put together a list of 30 Marvelous Macaron Recipes that will make you jump for joy!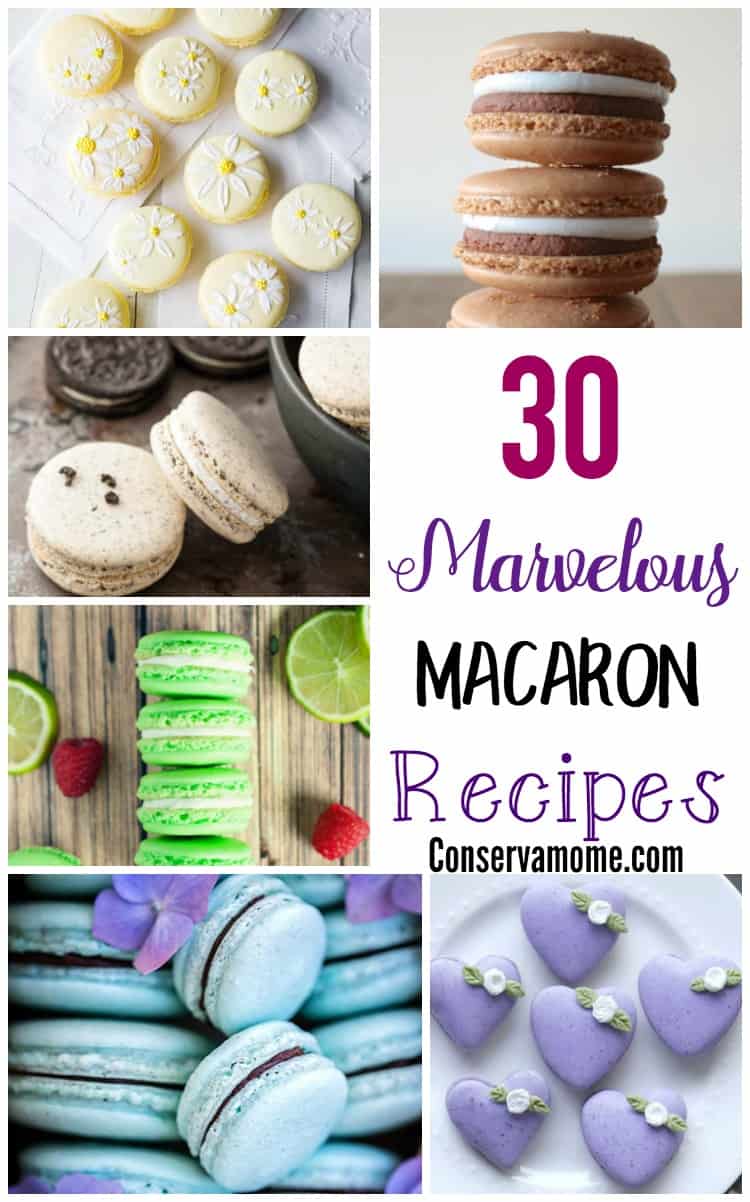 The Marvelous Macaron
Macarons are a beautiful thing. If you've never eaten one, you're missing out. They're delectable, yet delicate filled with a texture that's hard to explain. Chances are if you've ever tasted one your mouth is probably salivating thinking about when you'll get your next taste.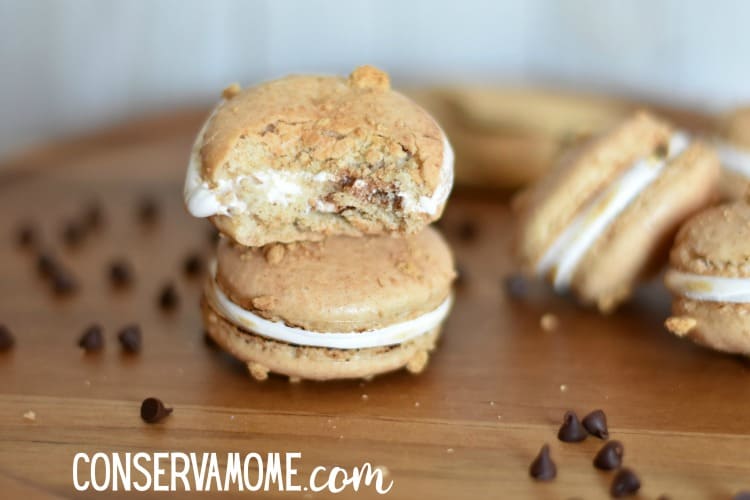 Macarons are beautiful desserts that can be scary to make, however the pages below take the mystery out of marvelous macarons and make them easier for people like myself who are too scared to try and make them. There are some great hints, ideas, and instructions in the posts below. You'll be able to get some great inspiration to make some Marvelous Macaroons! Grab your pastry bag and silicon baking sheets head below and fall in love with all these amazing Macaron recipes and add them to your baking list!
30 Marvelous Macaron Recipes
Snickers Macarons by A Simple Pantry
Mocha Macarons by Life Love Liz
Raspberry Macarons by Sugar Spice & Glitter
Lime Macarons by A Simple Pantry
Minions Macarons by Raising Life Long Learners
Lemon Macarons by Saving Desserts Aren't they gorgeous? (See below)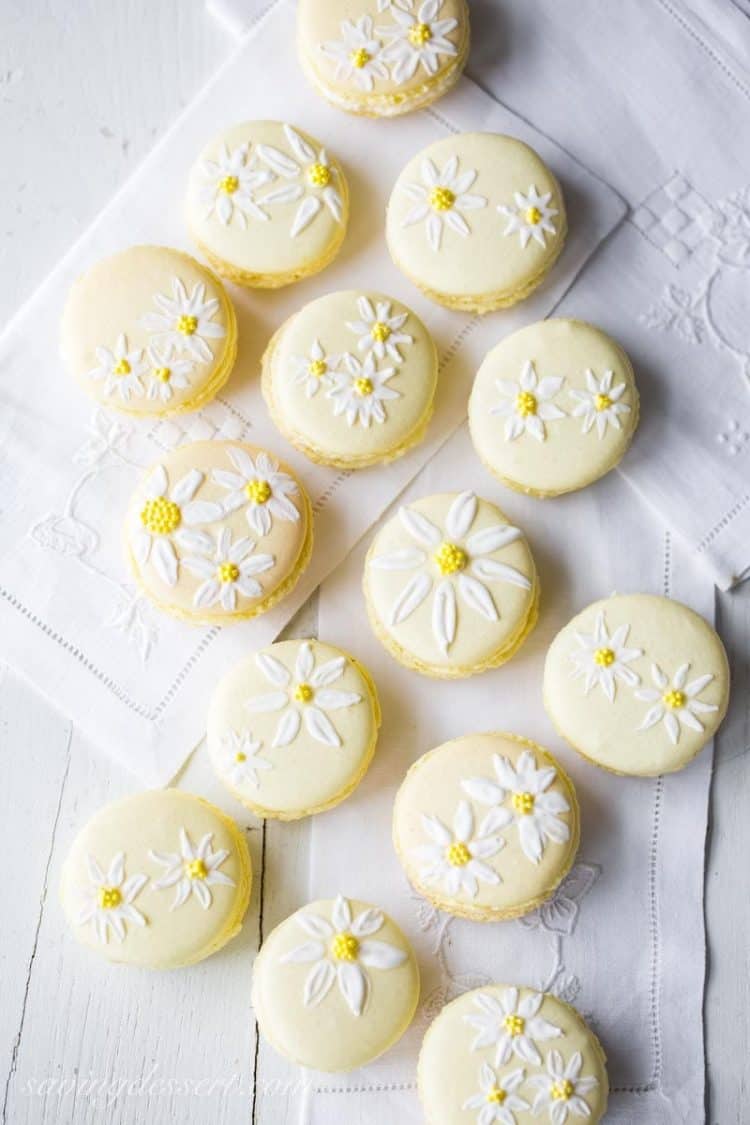 Scrumptious Raspberry Macarons Recipe by Confessions of a Mommyaholic
Oreo Macarons by Liv For Cake
Strawberry Macarons by Living Sweet Moments
Chocolate French Macaron with Toffee by Teaspoon of Goodness
Midsummer Night Macarons by Whisk and Wander
Earl Gray Macarons by Indulge with Mimi- Aren't they perfection?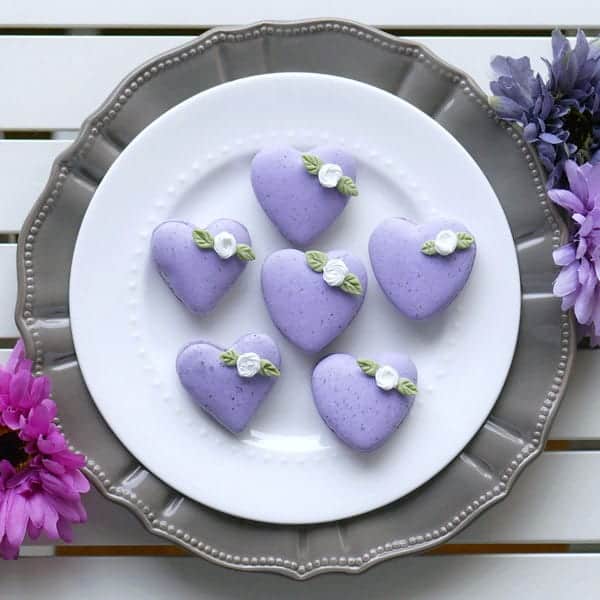 German Chocolate Cake Macarons by Burlap Kitchen
Peppermint Macarons with Chocolate Ganache by What the Fork
Real Lychee Rose Macarons by Indulge with Mimi
Chocolate Walnut Macarons with Salted Caramel by Baking a Moment
Spiced Chai Macarons by Mildly Meanderings
Vegan Aquafaba Macarons by Super gold Bakes See how gorgeous they come out below!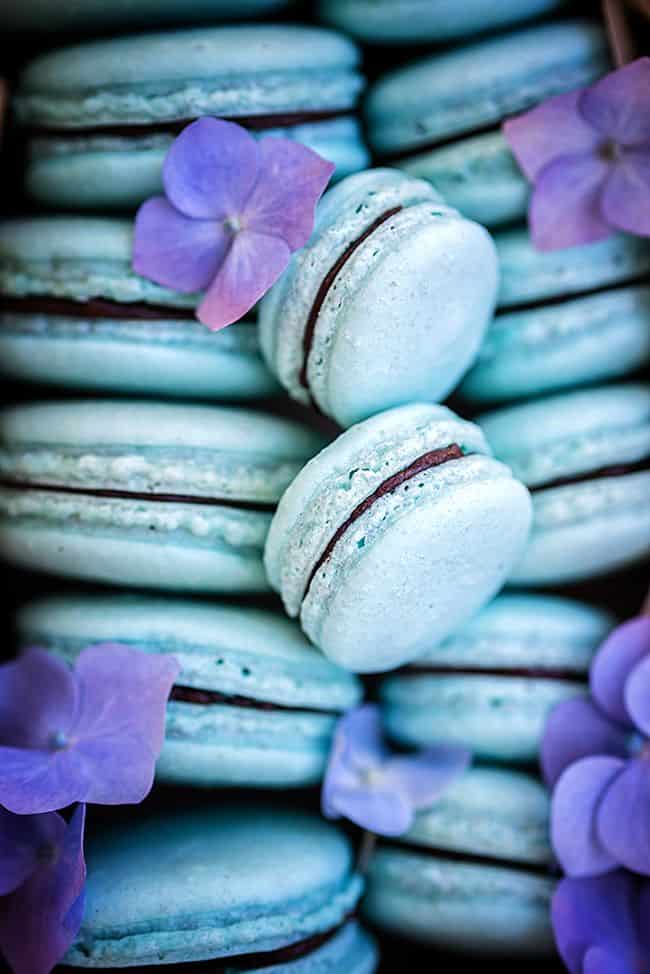 Lavender Lemon Macarons by Mildly Meanderings
Lemon Blueberry Macarons by baking-sense
Green Tea Macarons with Chocolate Ganache by Taras Multicultural table
Apple Pie Macarons by Lisa's Lemon Kitchen
S'mores Macarons by Liv For Cake Aren't they summer perfect?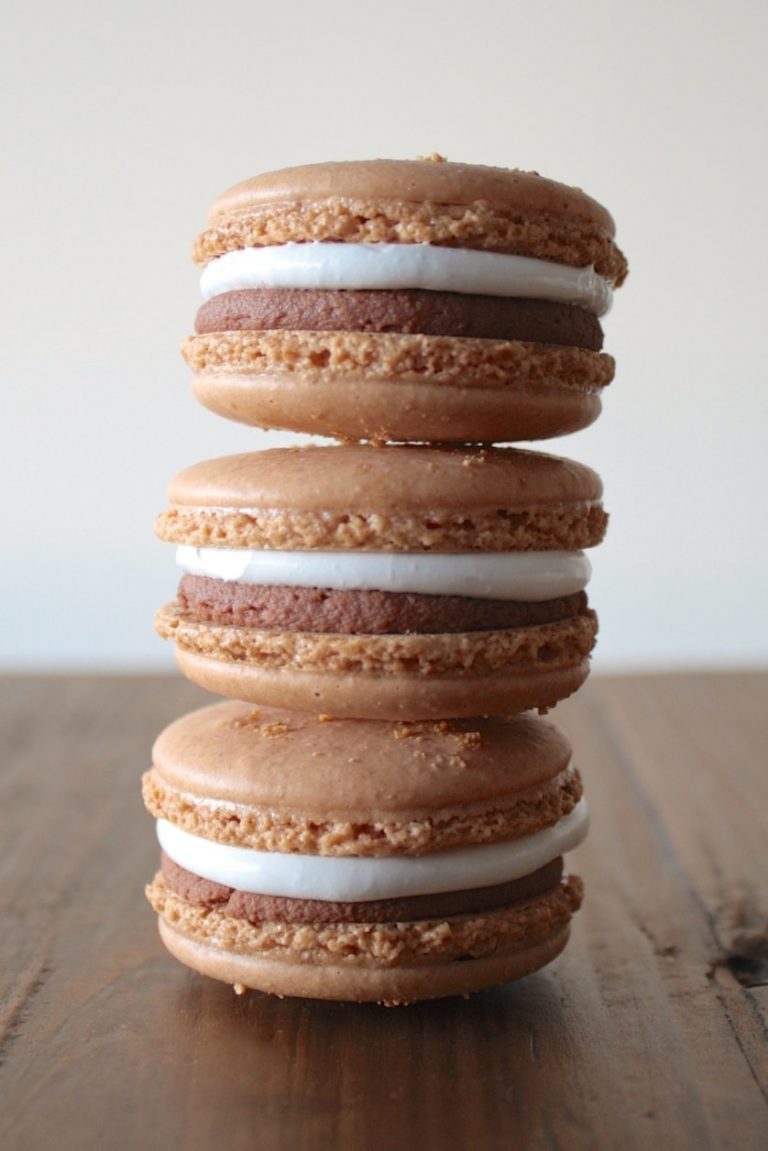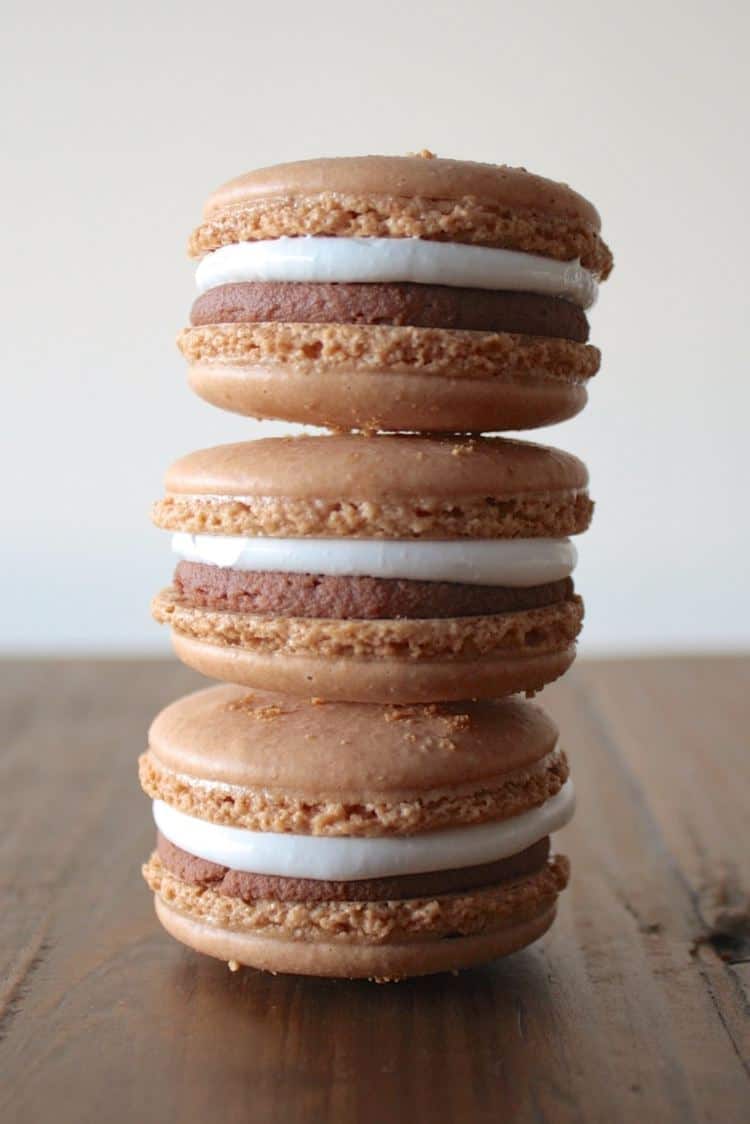 Chocolate dipped French macaron by Spinach Tiger
LemonMacarons by Indulge with Mimi
Strawberry Macarons by Sugar Spice and Glitter
Classic French Macaron by Ahead of thyme
Nutella Macarons by My busy family
Kitten Macarons by Sprinkles for breakfast
Potted cactus macaron by Sugar and Cloth
Looking for other unique sweet treats? Check out my Cuba Flan Recipe!