This is the easiest cake recipe you'll ever get your hands on and probably one of the most delicious. Check out this amazing Chocolate & Caramel Heath Bar Poke Cake Recipe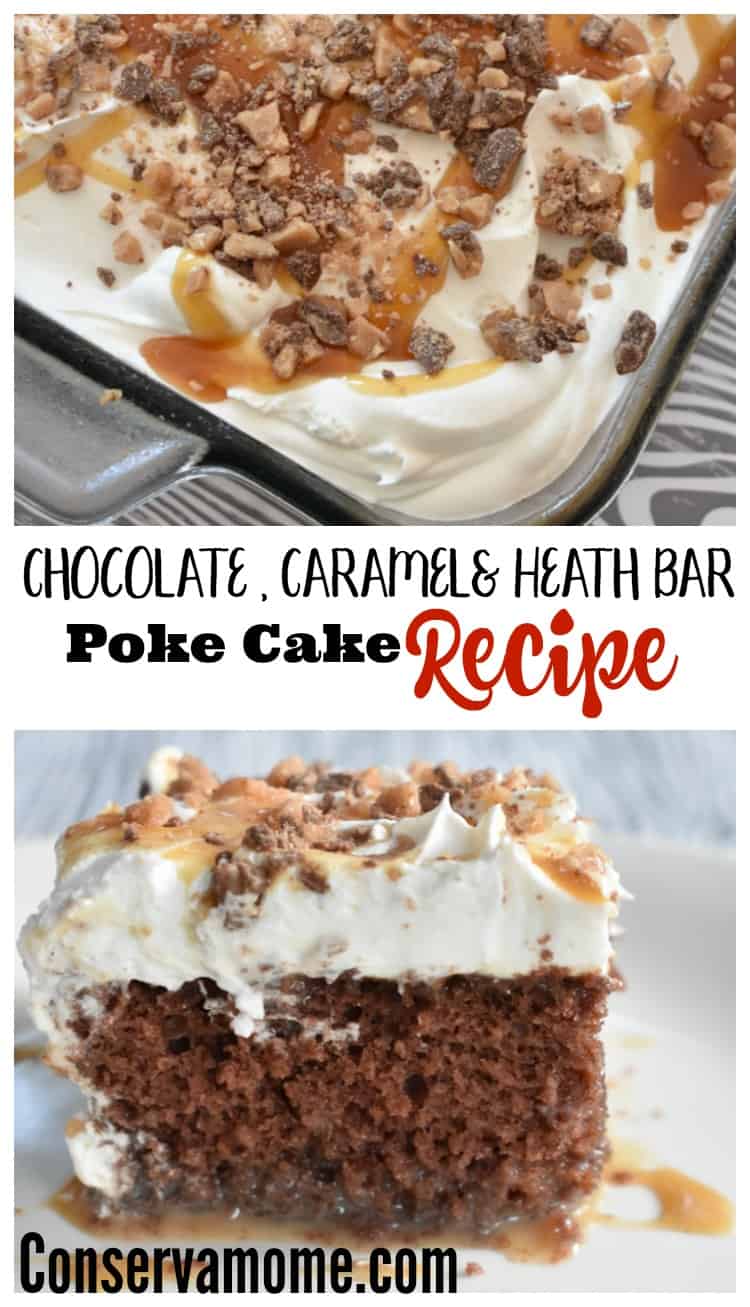 Chocolate & Caramel Heath Bar Poke Cake Recipe
If there's one cake recipe you take from my page, this is it. This is truly one of the most delicious and easiest cake recipes ever made. I found it years ago when I was trying to make a cake for my husband's birthday that wasn't to0 complicated to make but still hit the spot.
Especially since I knew my in-laws would be eating it and when you have a mother in law who is one of the best cooks you know, you want to impress.
Well, impress I did. Since then this Chocolate & Caramel Heath Bar Poke Cake Recipe has become a huge favorite in our home.
Best of all it's incredibly easy to make and will leave you time to do other things when getting ready for a party or get together. One warning, this cake is incredibly rich but incredibly addicting and delicious so be warned you won't be able to just eat one slice. Pair it with a cup of coffee or milk and I'm not lying…you'll be in heaven.
Poke Cake recipes
Poke cake's are a crazy easy way to get creative when using an ordinary cake recipe. They're so easy to make and even yummier to eat.
The sky really is the limit to how creative you can get when it comes to poke cake recipes. Even Buzzfeed has jumped on the poke cake bandwagon.
Want to expand your creativity? Head over here and check out 25 easy and delicious poke cake recipes.
What you'll need to make a chocolate, caramel & Heath bar poke cake recipe
1 pkg. of German chocolate cake mix
caramel ice cream topping
1 can sweetened condensed milk
1 (8 oz.) container frozen whipped topping, thawed
4-5 Heath bars chopped up or Heath Milk Chocolate Toffee Bits (Easier choice but not always available)
Instructions
Bake cake according to directions in a 9×13 inch pan; cool for about 5 minutes. Using the handle of a wooden spoon, poke holes into the cake.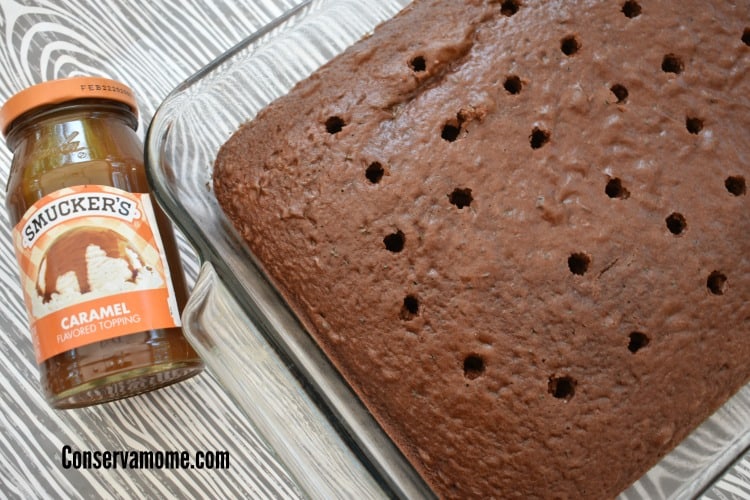 Let the cake cool for a while. Pour sweetened condensed milk over the cake, letting it sink into the holes;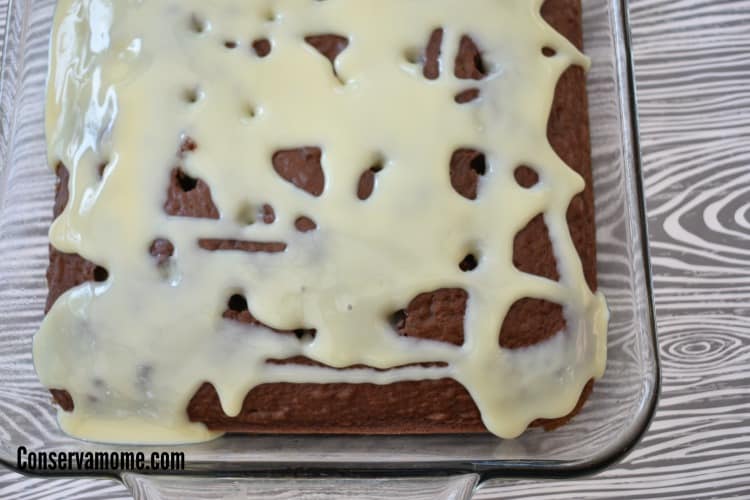 Wait about a minute or two then drizzle the caramel over the top of the cake.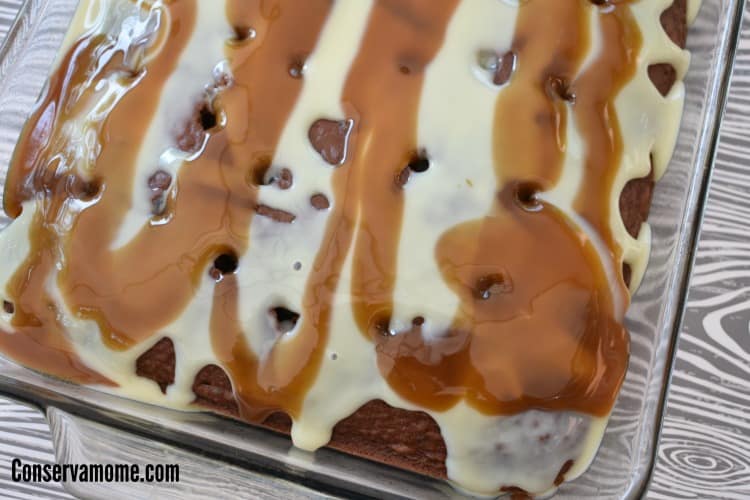 Add a layer of the Heath Milk Chocolate Toffee Bits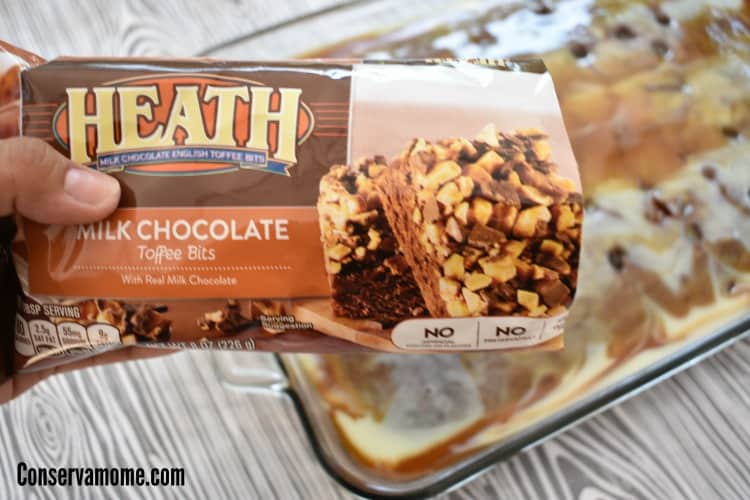 Refrigerate cake for 30-40 minutes to seal the chips and the caramel mixture together.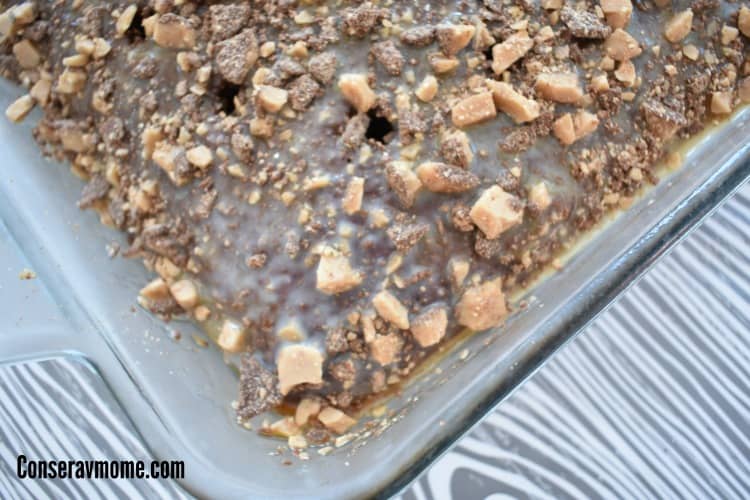 Then top cake with whipped topping.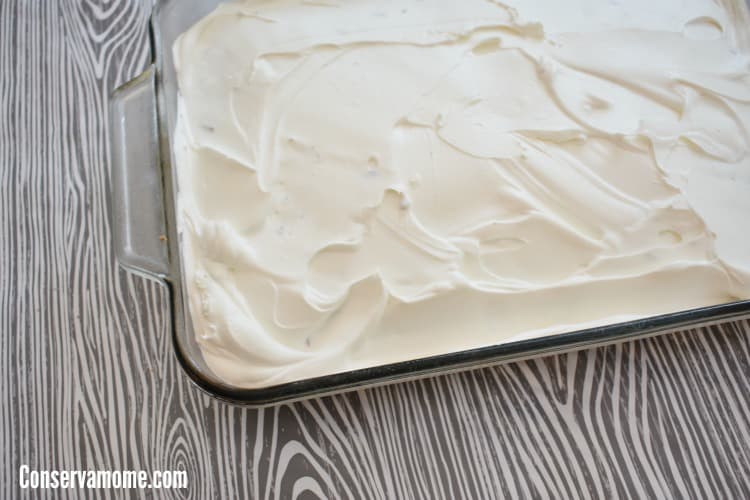 Decorate the top of the cake with candy bar chunks (or heath toffee bits) and swirls of caramel topping.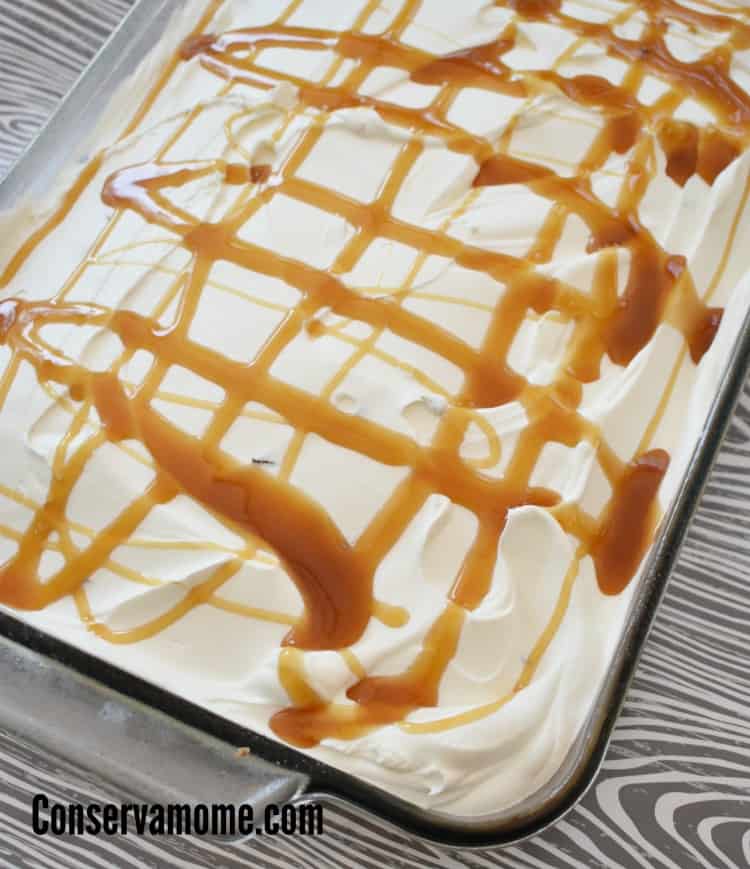 Refrigerate a little longer, then serve!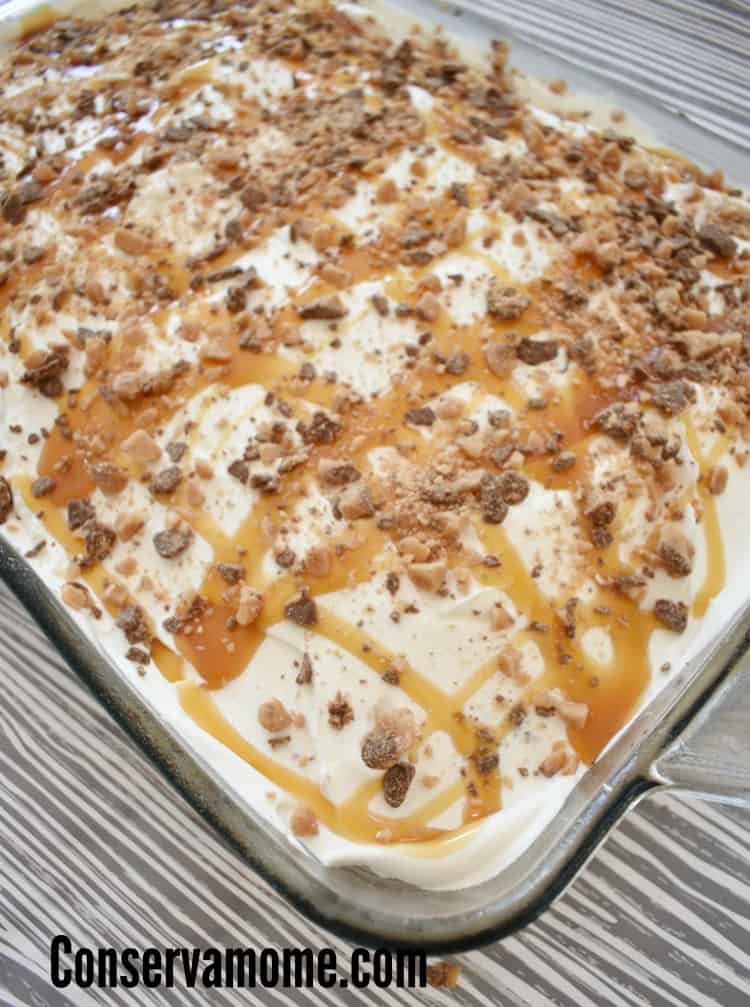 This cake is absolute decadence!!Slice and enjoy!
Make sure and scoop up some of the yummy syrup at the bottom making this not only decadent but absolutely moist!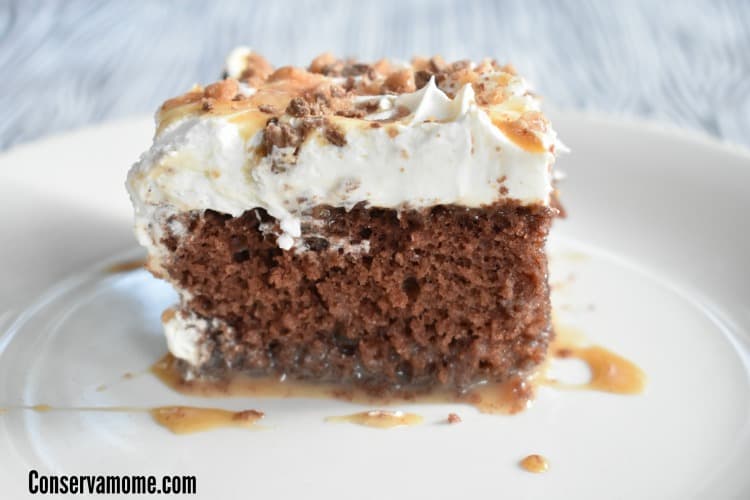 Looking for another delicious Poke Cake Recipe? Check out this summer peach Poke Cake Recipe.