Just 5 simple ingredients are all it takes to make these Nutella Rice Krispies. If you're a fan of Nutella, don't miss out on these crispy crunchy treats!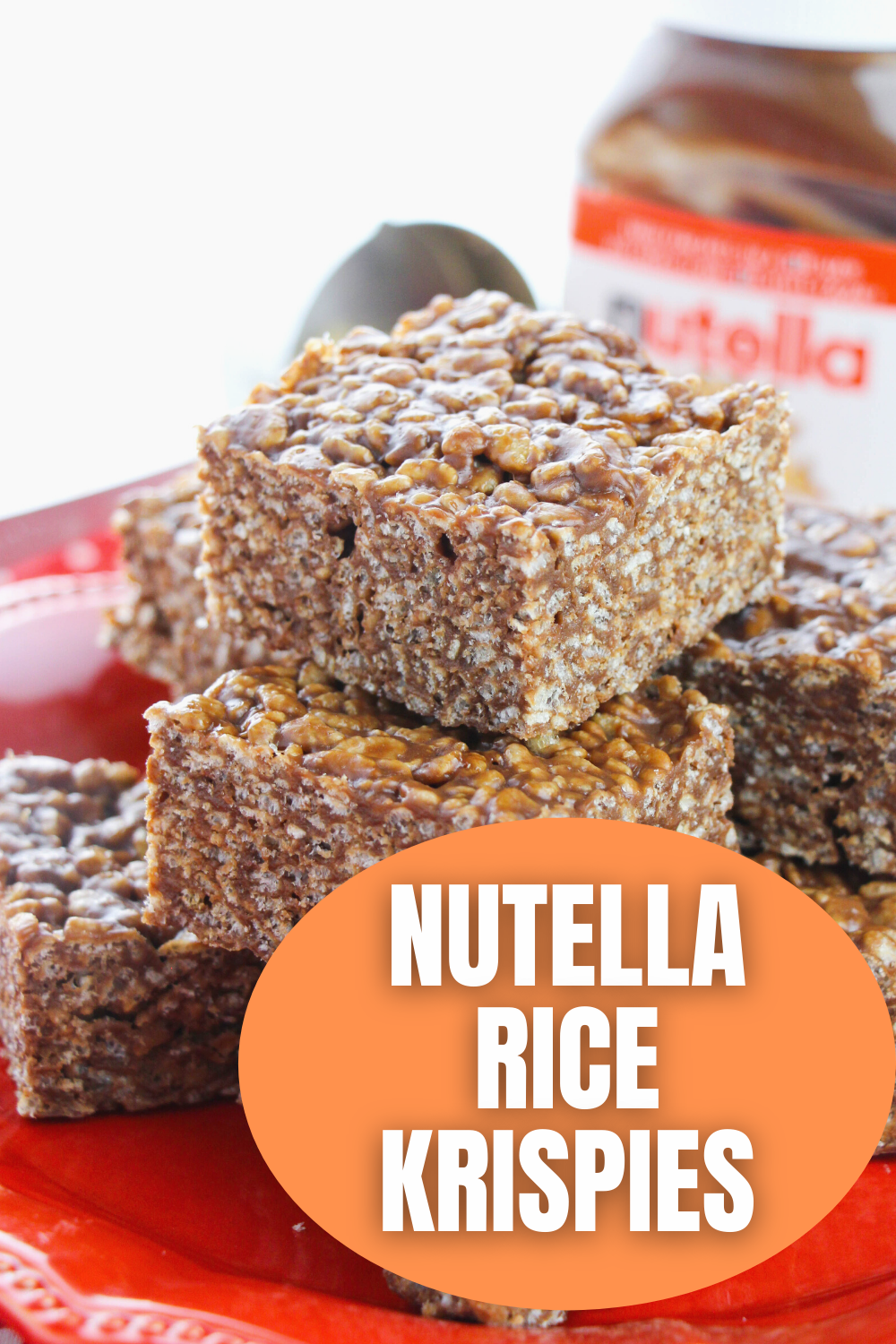 Nutella Rice Krispies : A Delicious and easy Nutella dessert recipe
These rice Krispy treats just might top my list of favorite ways to enjoy this simple cereal. I love the Nutella flavoring that you get with every single bite. Plus – this recipe is crazy easy to make. Mixing the cocoa powder and the Nutella together seriously does create the perfect duo of flavor.
I love mine a bit more chewy so I've been known to throw in a tad bit extra marshmallows as well. My kids on the other hand like more Nutella and the great part about this recipe is that you can alter it to whatever you'd like.
When it comes to making a fast and simple treat, you really can't go wrong with this one. It's perfect for fun gatherings with friends, a simple after-school snack, or just a super simple weekend treat. This is a fun recipe to make with the kids as well. It's always fun to cook together in the kitchen!
Ingredients Needed To Make Nutella Rice Krispies
4 Tablespoons Butter
6 cups Marshmallows
2 Tablespoons Cocoa Powder
3/4 cup Nutella
4 cups Rice Krispies
How to Make Rice Krispy Treats with Nutella
Grease an 8″ x 8″ casserole dish and set it aside.
Place butter and marshmallows in a large saucepan over medium heat.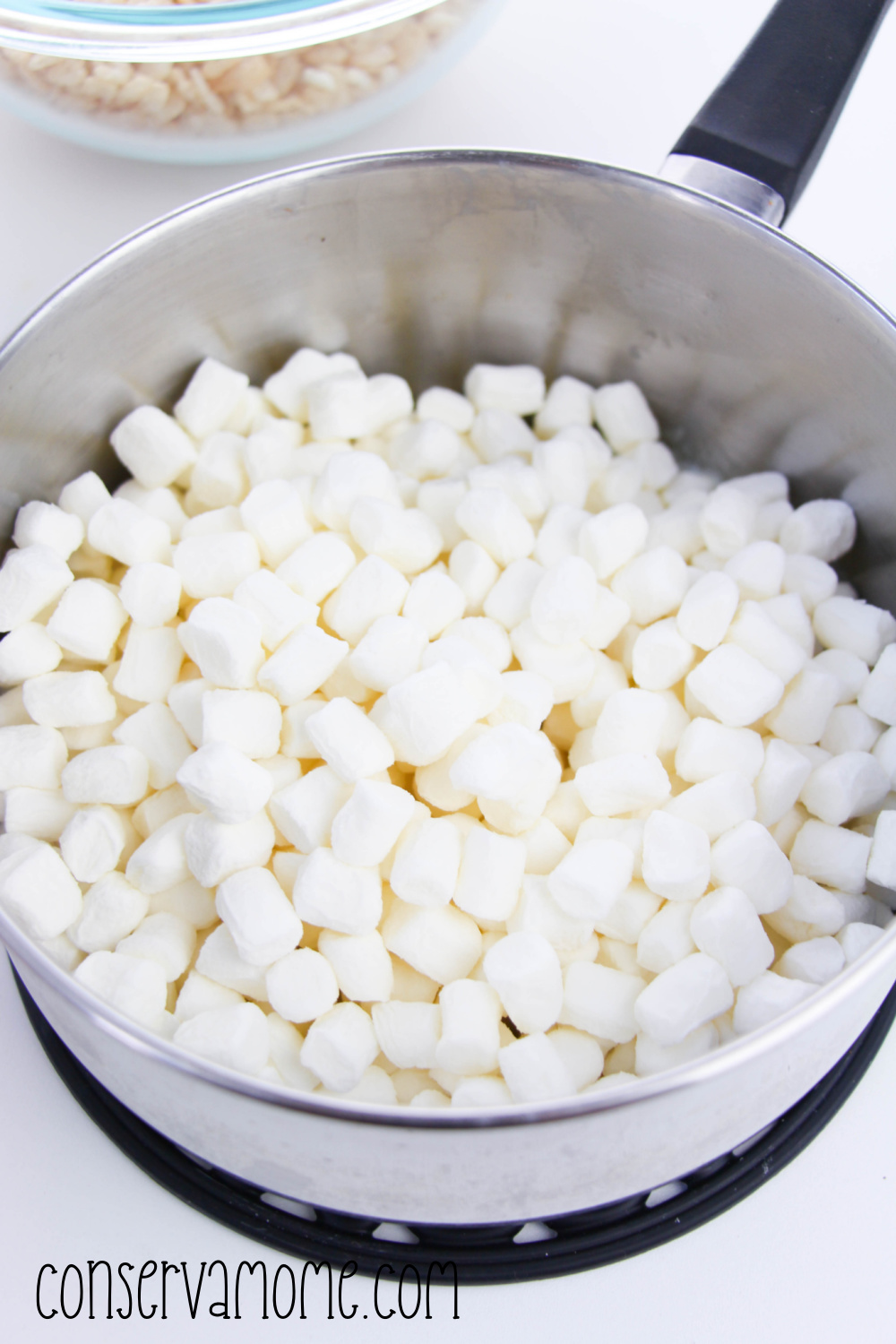 Stir frequently until marshmallows are completely melted, about 2 minutes.
Then, Stir in cocoa powder and Nutella until melted and completely incorporated.
Finally, stir in Rice Krispies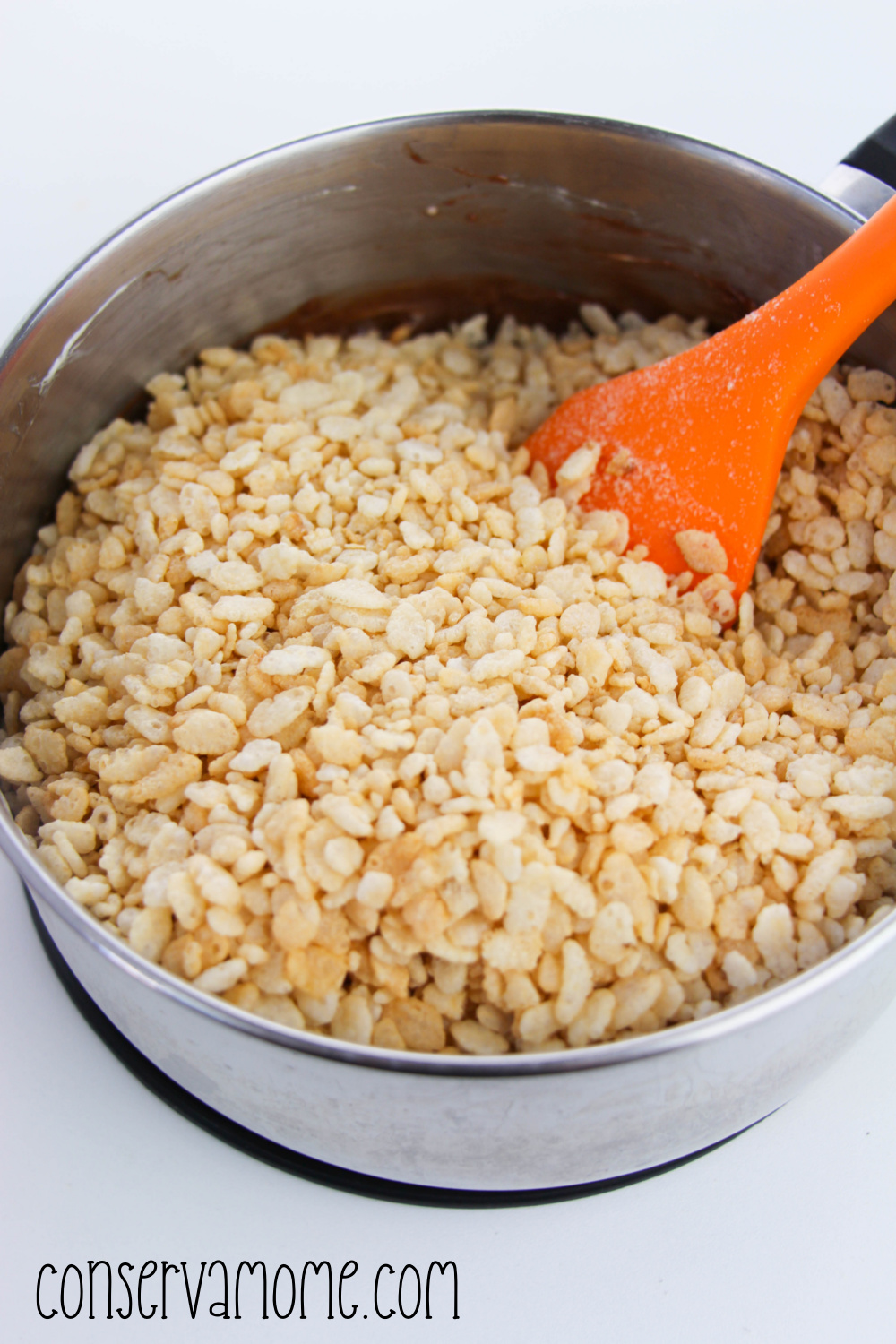 until completely coated in a chocolate mixture.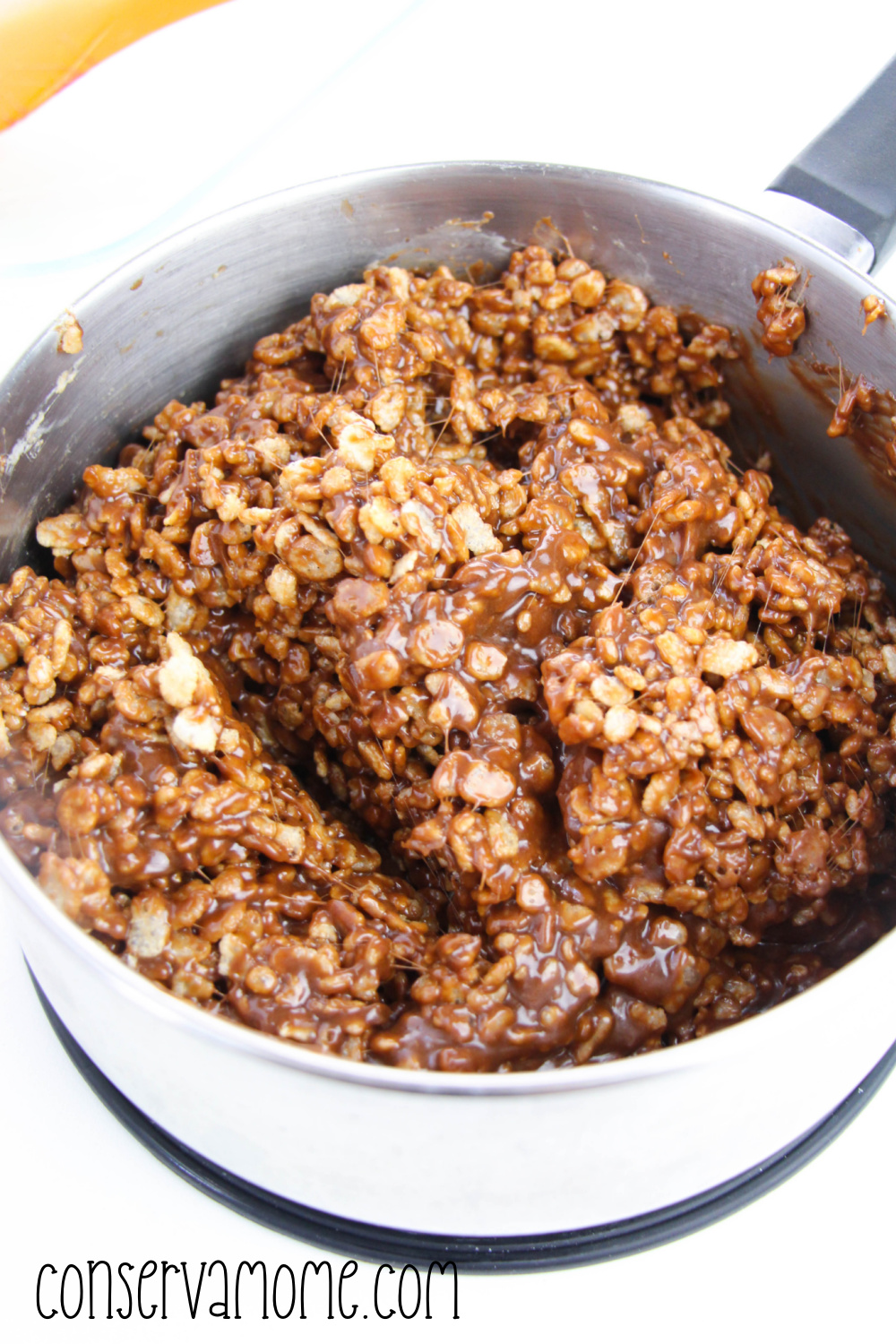 Pour Rice Krispie mixture into the prepared casserole dish. Use a spatula to flatten until even.
Chill for 30 minutes, until completely set.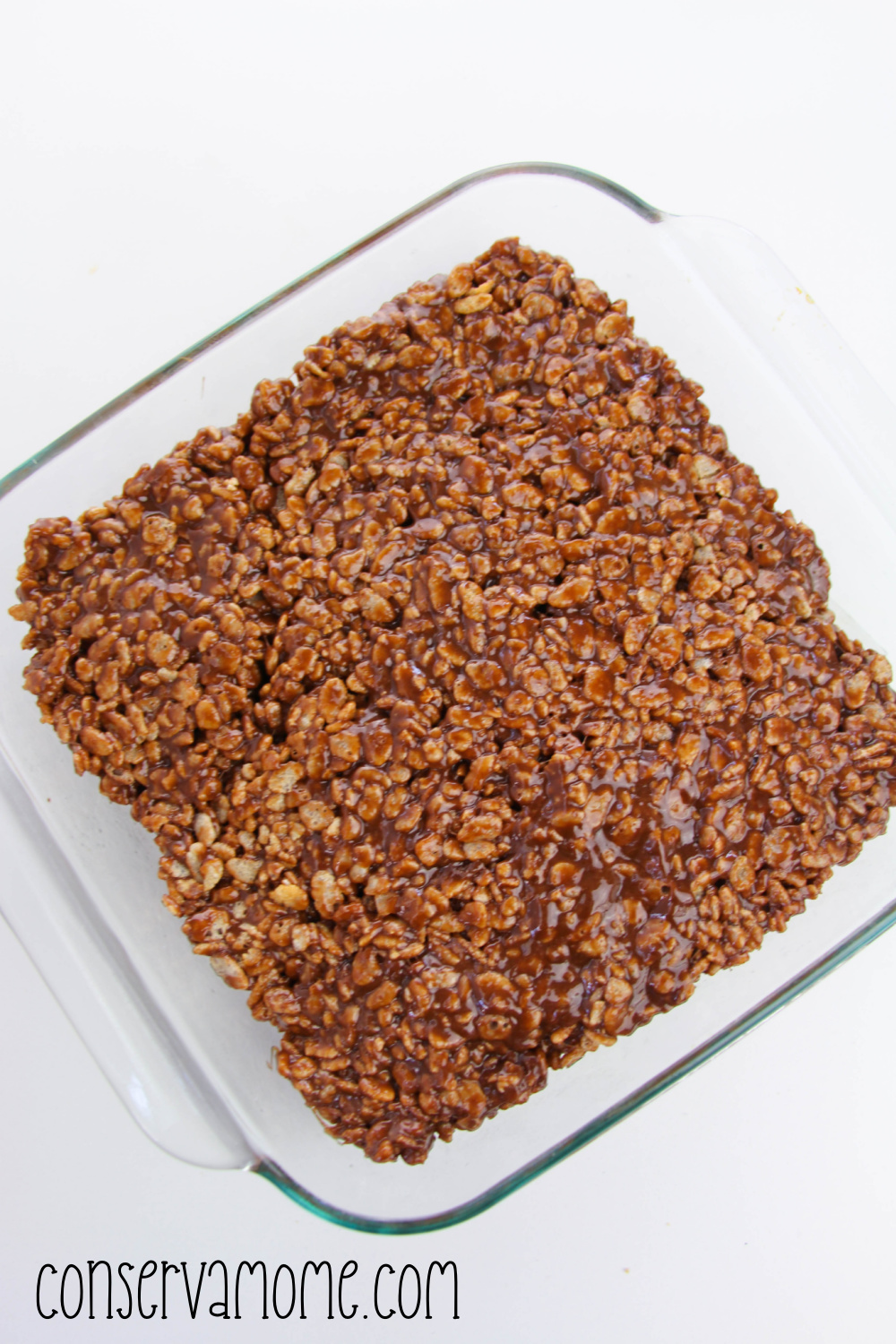 Cut into 9 squares and serve.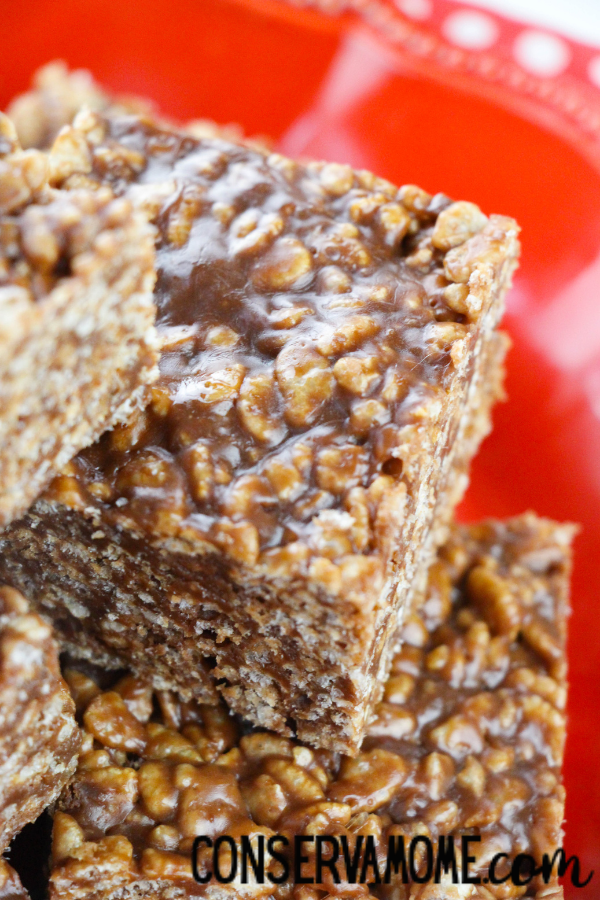 How do you store Rice Krispy treats?
The great part about this simple dessert is that you don't have to keep them in the fridge! You can easily just put a lid on the baking dish to keep them out of the air.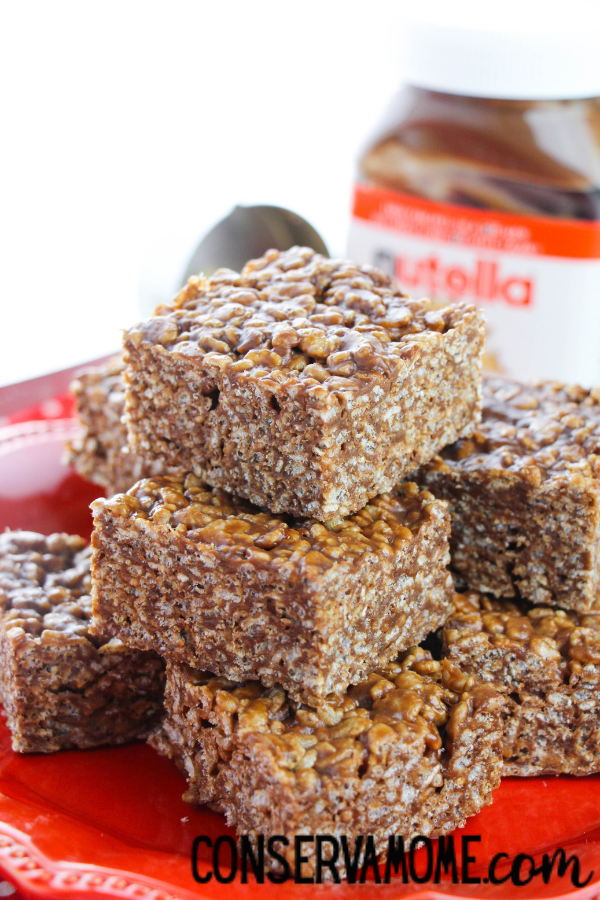 Can you freeze Rice Krispie treats for later?
You should be able to add them to the freezer, although I never have any leftovers to try this one. The biggest thing to remember is to keep them as air-tight as possible. The last thing that you want is a freezer burn on your desserts!
Fun topping ideas for Nutella Rice Krispy treats
Now…I'm not saying that these need ANYTHING at all but sometimes it's just fun to add toppings. You can drizzle a bit of melted chocolate on top or even add a yummy layer of marshmallow fluff as well. I've even had the kids add topping to their own individual pieces to really add in the fun.
I really think that you're going to like this simple dessert. It's close enough to a regular rice Krispy recipe but the difference in flavor is amazing!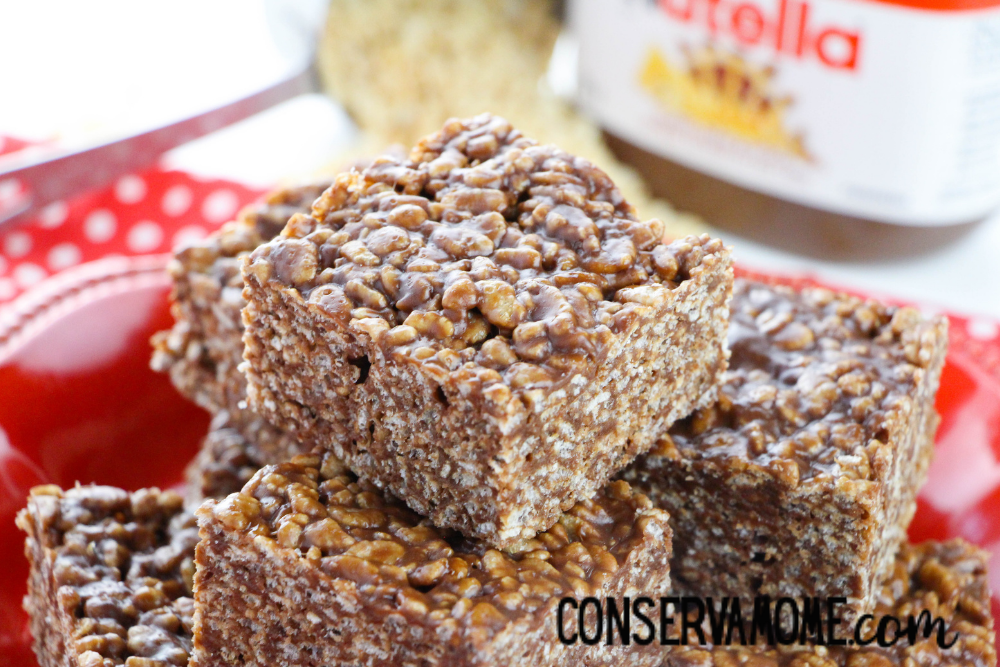 Be certain to check out our Cookie Monster Cookies as well as our 30 Unique Treats & Cookies for Kids.
Have nutella left over? Make these delicious Nutella Sugar cookies as well!