Chanel your inner cookie monster with this adorable Cookie Monster Cookies. A fun Sesame Street dessert idea. This is an easy to make unique cookie idea that is perfect for a Sesame Street themed birthday party.
Cookie Monster cookies: A fun Sesame Street dessert idea
Cookie Monster is hands down one of my favorite Sesame Street characters. His wild personality and love of cookies reminds me many times of my toddler and let's face it his love of cookies is probably equal to mine.
What better way to channel one's inner Cookie monster than with these delicious cookie monsters cookies.
Made with always delicious oreo cookies, candy melts, googly eyes and of course mini chocolate cookies, this treat will have you wanting more!
These are perfect for a birthday party, kids gathering or just because.
Whatever the reason you may make these, I guarantee everyone will fall in love. Best of all they're sooooo easy to make people will think you had these ordered, but you'll know the secret at how easy it was to get them done.
So head below and check out the easy process:)
What you'll need to make Cookie Monster cookies
12 Oreo cookies
2 cups royal blue candy melts
2 tsp coconut oil (optional)
24 candy googly eyes
12 mini chocolate chip cookies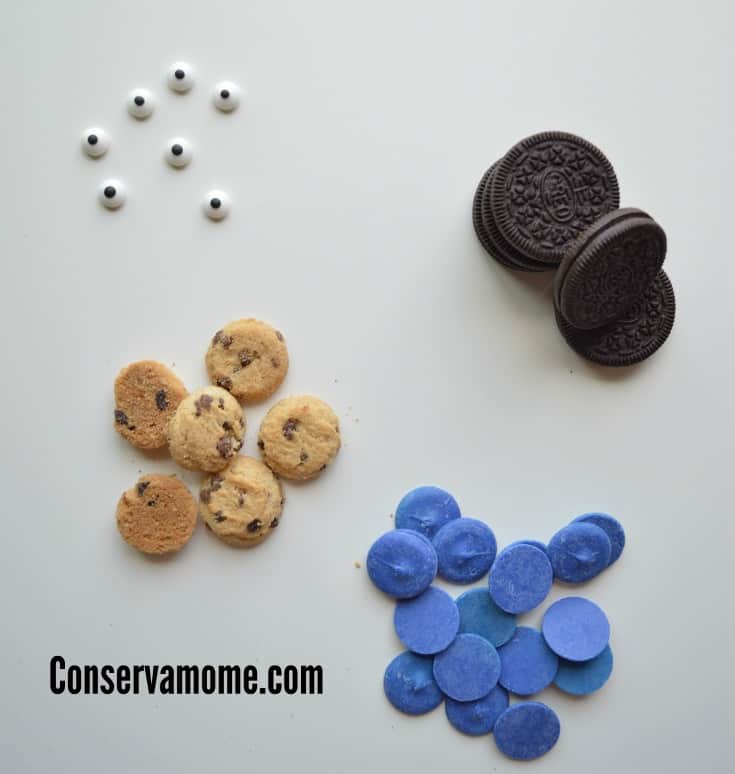 Line a baking sheet with parchment paper and set aside.
Using either the double-broiler method or by microwave, melt your royal blue candy. If needed, add coconut oil if your candy melts' consistency is too thick.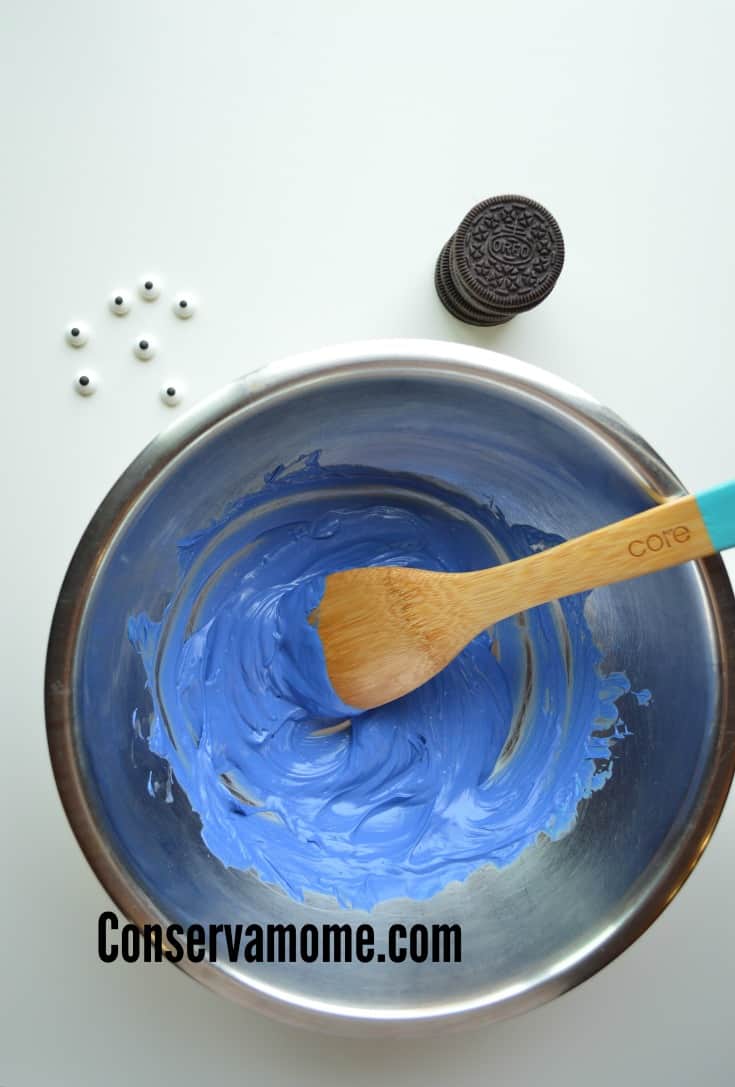 With a fork, dip each Oreo cookie into melted candy and coat entirely. The best part about this recipe is that it doesn't need to look perfect: Cookie Monster's fur is always all over the place!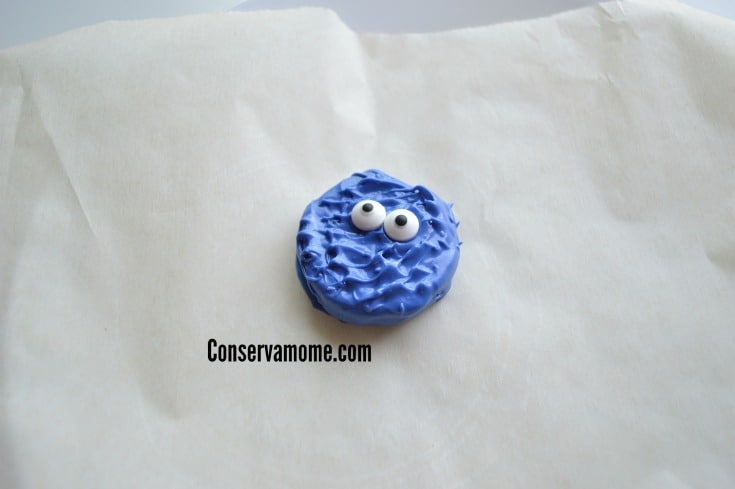 Place coated Oreo on parchment paper. With your fork, poke and pull on the coated Oreo to create some texture for Cookie Monster's fur.
Add googly eyes and then carefully place miniature cookie underneath.
Let set in the refrigerator for at least 15 minutes.
Aren't these crazy easy? They're also crazy good to eat!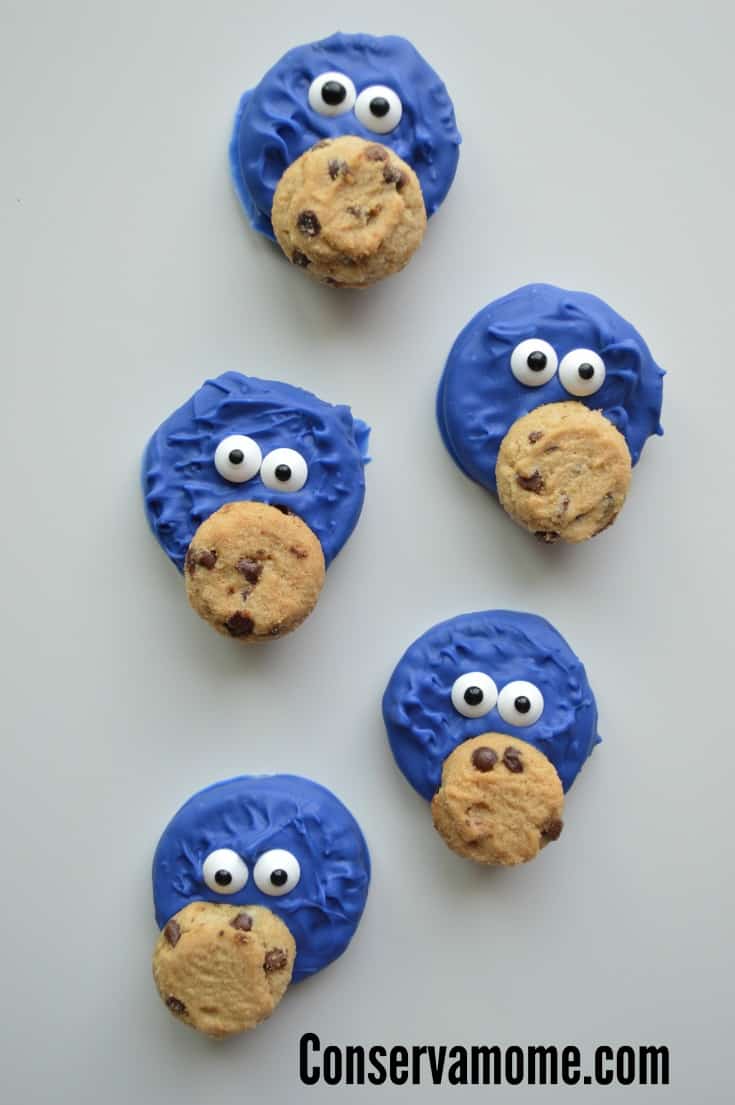 You'll go as crazy over them as cookie monster does when he sees cookies!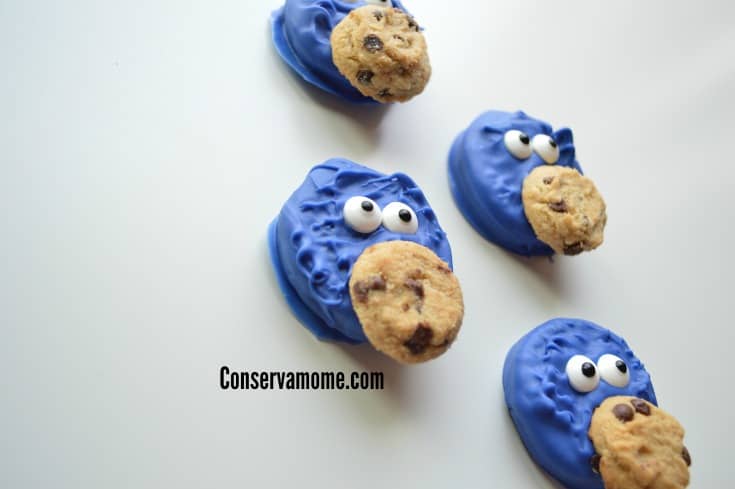 Looking for some more Kid themed Cookie/treat ideas? Check out my Chocolate Strawberry Lady bugs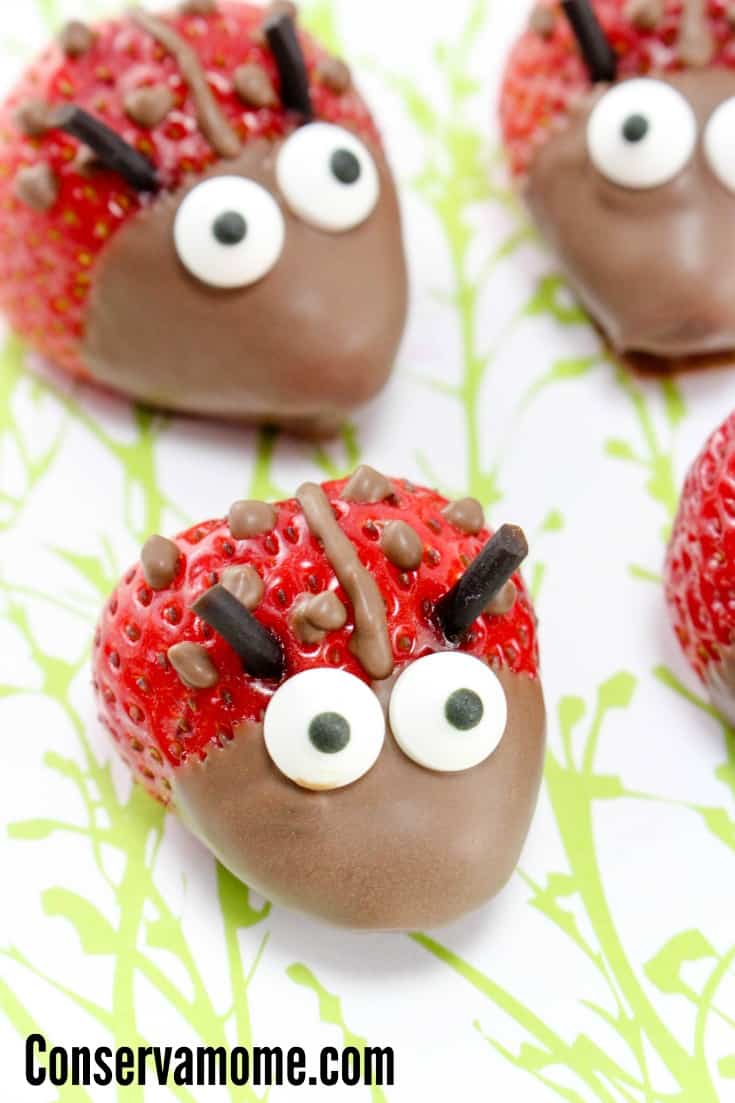 or my Mini Strawberry Pop Tarts, these fun treats will put together the most delicious time!