The Ranch Fiesta Party Dip is the perfect recipe for a fun party or gathering. Easy to put together and so delicious to eat, it will be so popular it will disappear quickly! This is an easy party dip idea.
Ranch Fiesta Party Dip
One of my favorite things to make for parties are dips. I love having a variety of dips for all of my guests to enjoy. I'm not going to lie, afer the party is over I always love having left over dip to enjoy afterwords.
This is one of my favorite dips to make because it combines some of my favorite ingredients and is so easy to make. Best of all it's so addictive you won't be able to have a little bit. Which can be a problem when you enjoy having leftover dip. So maybe make two batches? lol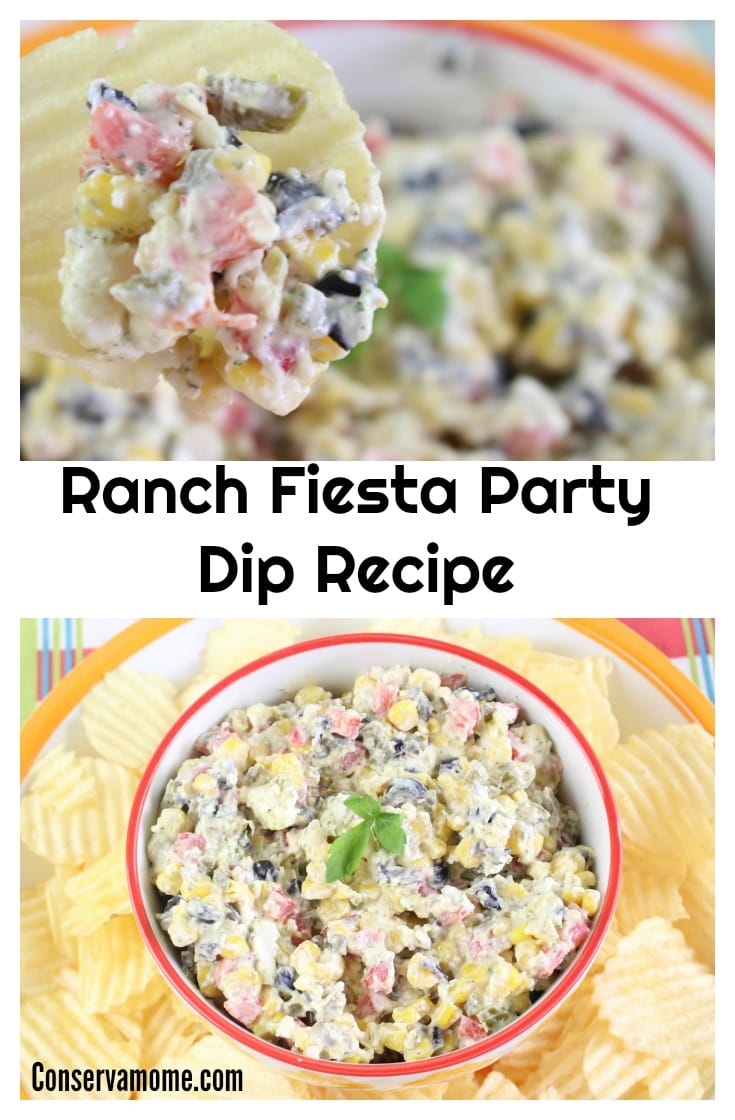 Either way this dip is so quick and delicious it's perfect to add to any party menu. So head below and see how easy it is to make this delicious Ranch Fiesta party dip.
It will be so popular your friends will be raving about it for weeks to come and everyone will ask, where exactly did you get this recipe. You can send them my way 🙂
Enjoy!
Yields: 2 cups
What you'll Need to make Ranch Fiesta Party Dip
8 oz cream cheese, softened
1small can black olives, drained and chopped
A (15 oz) can whole kernel corn, drained
1 red pepper, diced
1/4 cup diced jalapeño
1 package Hidden Valley Ranch dressing mix
Salt and pepper, to taste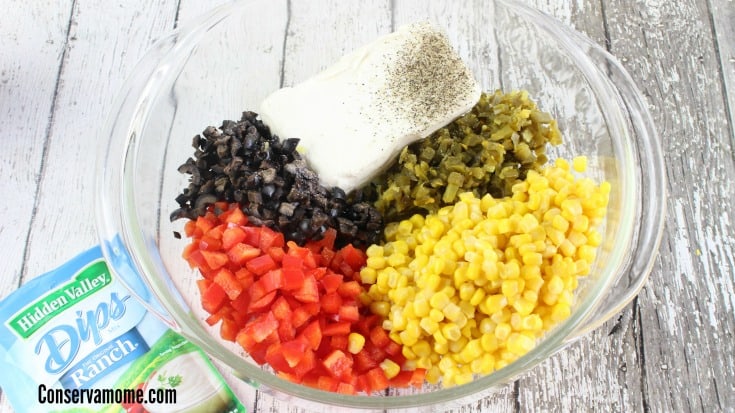 DIRECTIONS
1. Combine all of the ingredients in a mixing bowl and mix well.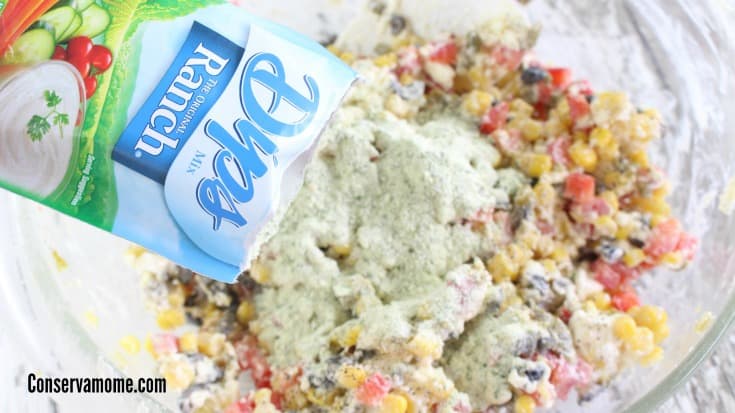 2. Cover and chill for at least 2 hours.
3. Serve with chips, crackers or fresh veggies.
Doesn't it look delicious?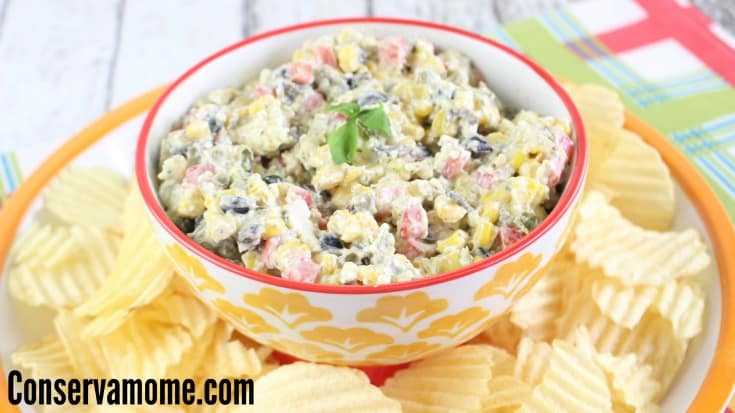 How can you resist all these delicious flavors in one party dip?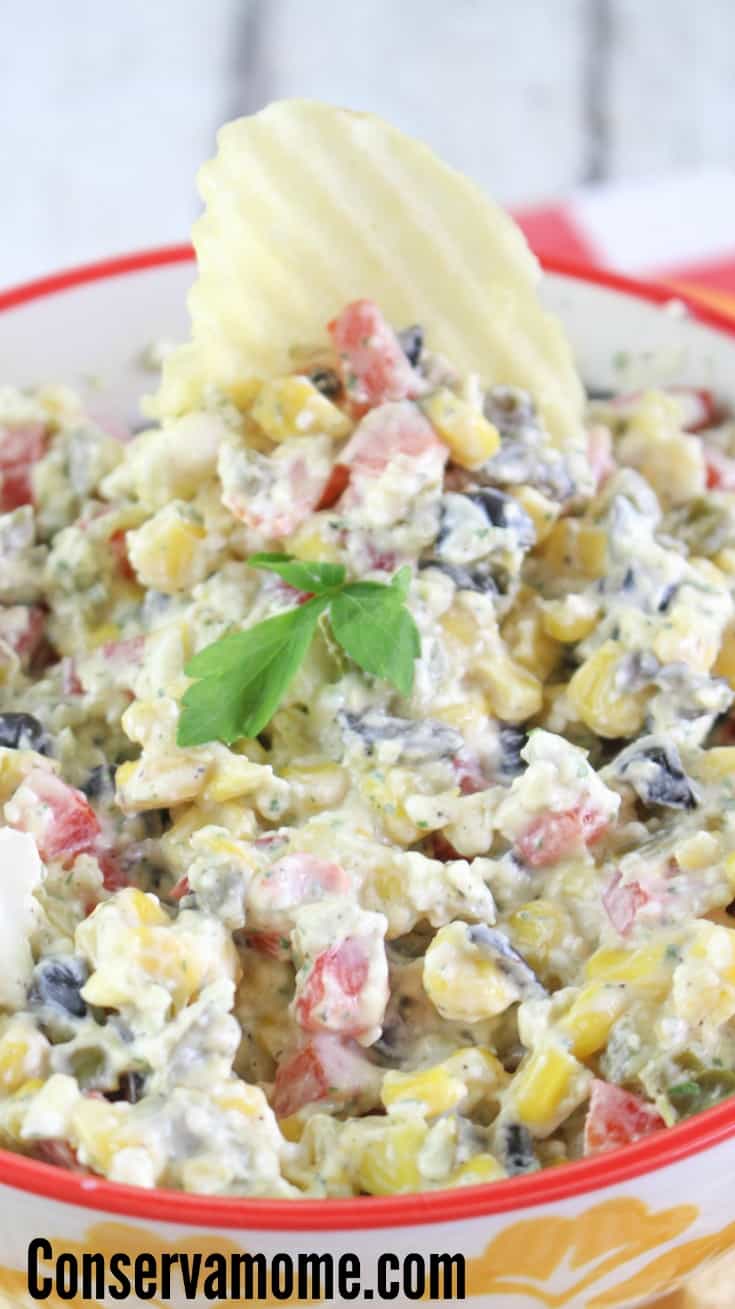 Looking for some other party recipes? Check out 15 fun summer cocktails or 100 refreshing mocktails! Here's another fun dip using smoked salmon !