A fun round up of 30 Unique Treats & Cookies for Kids that will be perfect for a themed gathering, event or just because.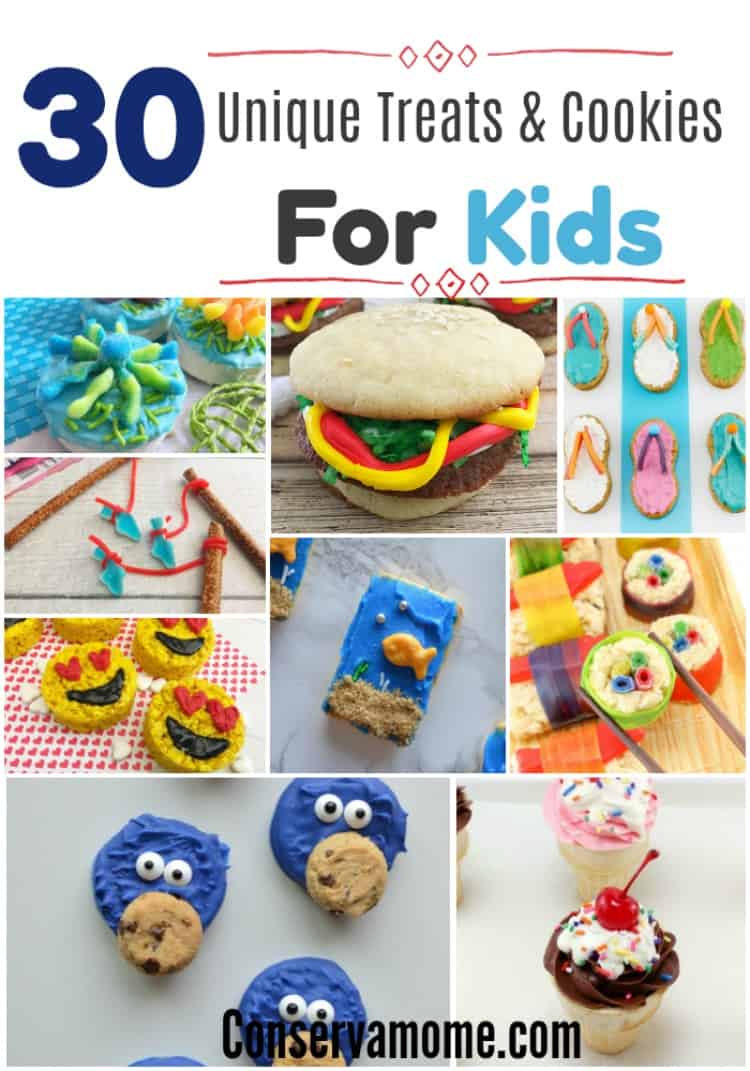 Unique Treats & Cookies for Kids
Whether you're putting a fun party or want to get creative in the kitchen this fun round up of unique treats and cookies will be a blast for your everyone in your home.
These are so unique and different yet when you look at how to make them, surprisingly easy to make. So check out this round up of 30 unique Treats and cookies for kids.
Make sure and pin this fun round up and pull it up if you need them for a special gathering, party or event!
30 Unique Treats & Cookies for Kids
Check out all of these delicious cookie recipes!

Looking for more creative ideas? Check out 20 Creative Disney Inspired Treats