A fun Round up of Disney Inspired Recipes ready to bring the Disney Magic home. Easy and delicious these treats will a huge hit wherever you take them.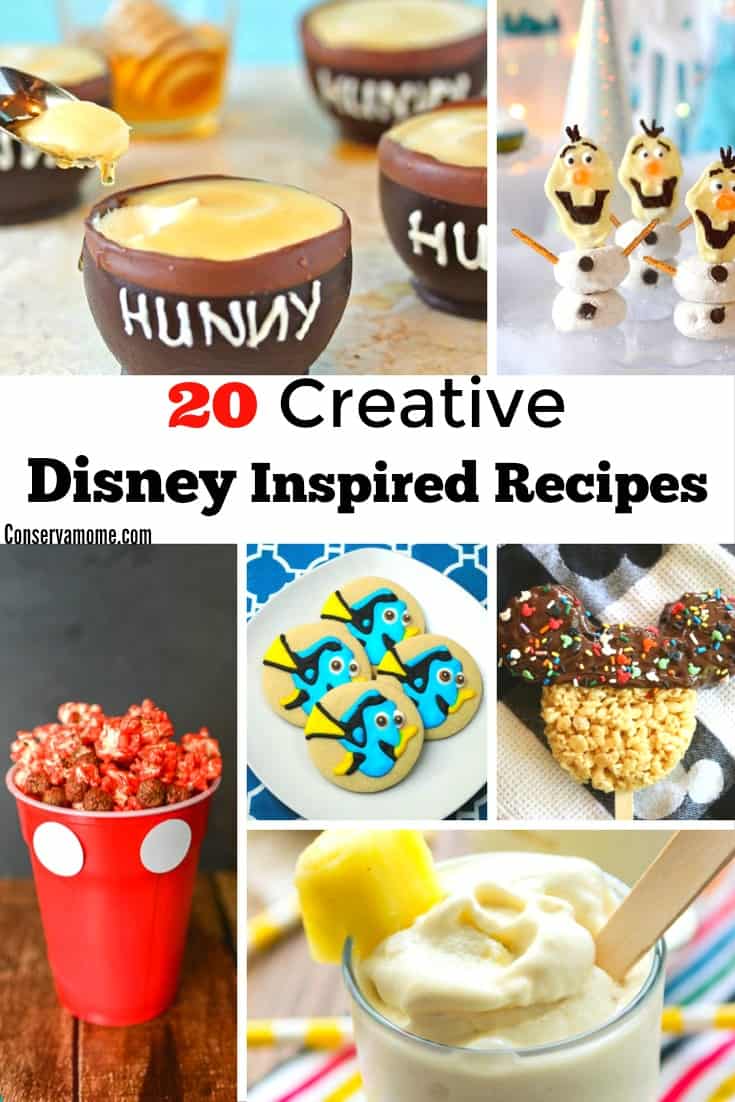 What kid (big or little) doesn't love Disney? There's a certain magic that all things Disney are able to give. Here's your chance to get creative with some of the most memorable Disney Characters and movies around. This fun round up of 20 Creative Disney Inspired Recipes is perfect for any event, party or just because. Chock full of fun from Frozen to Winnie the pooh inspired fun these will be a blast to make.  Most important they'll bring lots of joy and Disney magic to whomever sees (and eats them)
So head below and check out all the fun that's to be found with this assortment of 20 recipes. Not only are they gorgeous and fun but they're absolutely decadent and delicious. What more could you ask for from dessert recipes?