A fun Round up of Disney Inspired Recipes ready to bring the Disney Magic home. Easy and delicious these treats will a huge hit wherever you take them.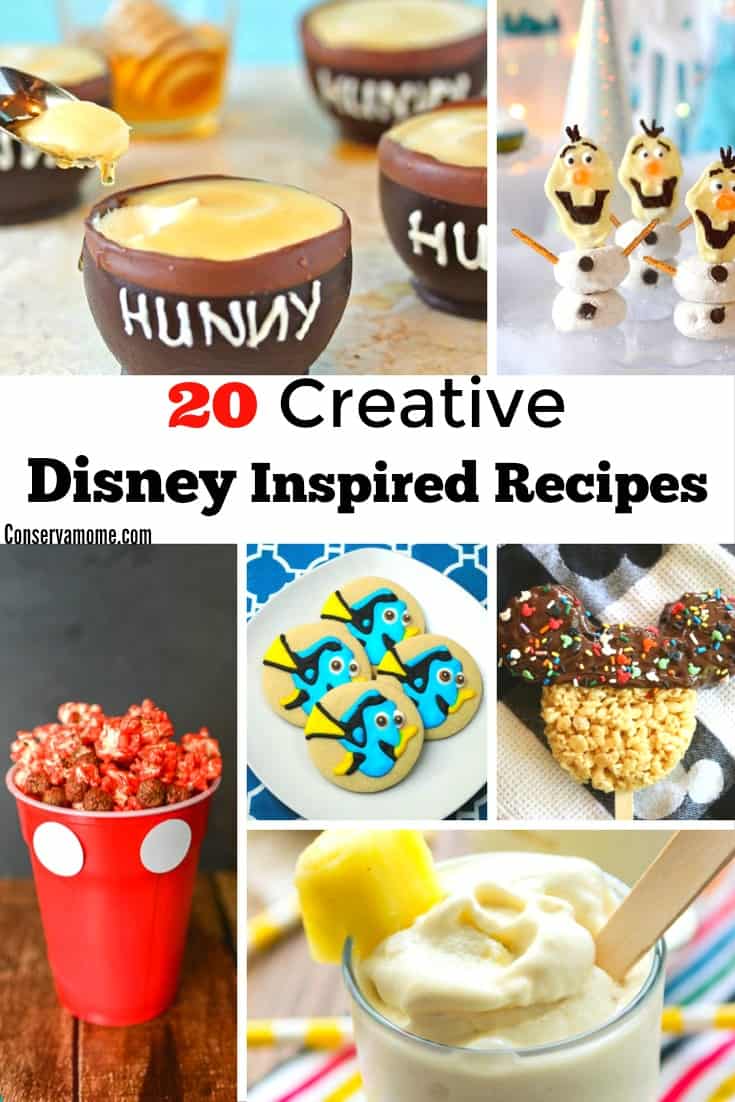 *This post contains affiliate links. If you make a purchase I will earn a small commission at no cost to you.
20+ Creative Disney Inspired Recipes
What kid (big or little) doesn't love Disney? There's a certain magic that all things Disney are able to give. Here's your chance to get creative with some of the most memorable Disney Characters and movies around. This fun round up of 20+ Creative Disney Inspired Recipes is perfect for any event, party or just because. Chock full of fun from Frozen to Winnie the pooh inspired fun these will be a blast to make. Most important they'll bring lots of joy and Disney magic to whomever sees (and eats them)
There are so many fun and unique ways to bring Disney magic home. So maybe pull up a Disney movie over at Disney+ or have family game night with this fun Disney's the Jungle Cruise board game!
There are so many great ways to add one of these delicious Disney inspired recipes to any Disney event or night.
So head below and check out all the fun that's to be found with this assortment of 20 recipes. Not only are they gorgeous and fun but they're absolutely decadent and delicious. What more could you ask for from dessert recipes?
20 Creative Disney Inspired Recipes
Can't make it to Disney? Here is your chance to check out some delicious and Creative Disney Inspired Recipes that will bring out the inner Disney in you!

What recipe is your favorite? I don't know about you but they're all amazing. I definitley love the Cruella Deville Cupcakes.
Looking for more Disney fun? Check out 20 of the Best Disney Crafts for kids.
Will you be heading on a Disney Vacation anytime soon? Then you definitley need to check out this fun round up of Disney Crafts for your Disney Vacation.