Did you know Disney•Pixar's COCO is coming to Blu-ray & DVD soon? Check out more info on this fun movie and most important check out this delicious Coco Inspired Popcorn recipe that's the perfect addition to your movie watching experience! Disclosure: I received the movie as well as a fun gift pack as part of myDisney•Pixar's COCO. However, All opinions are 100% mine.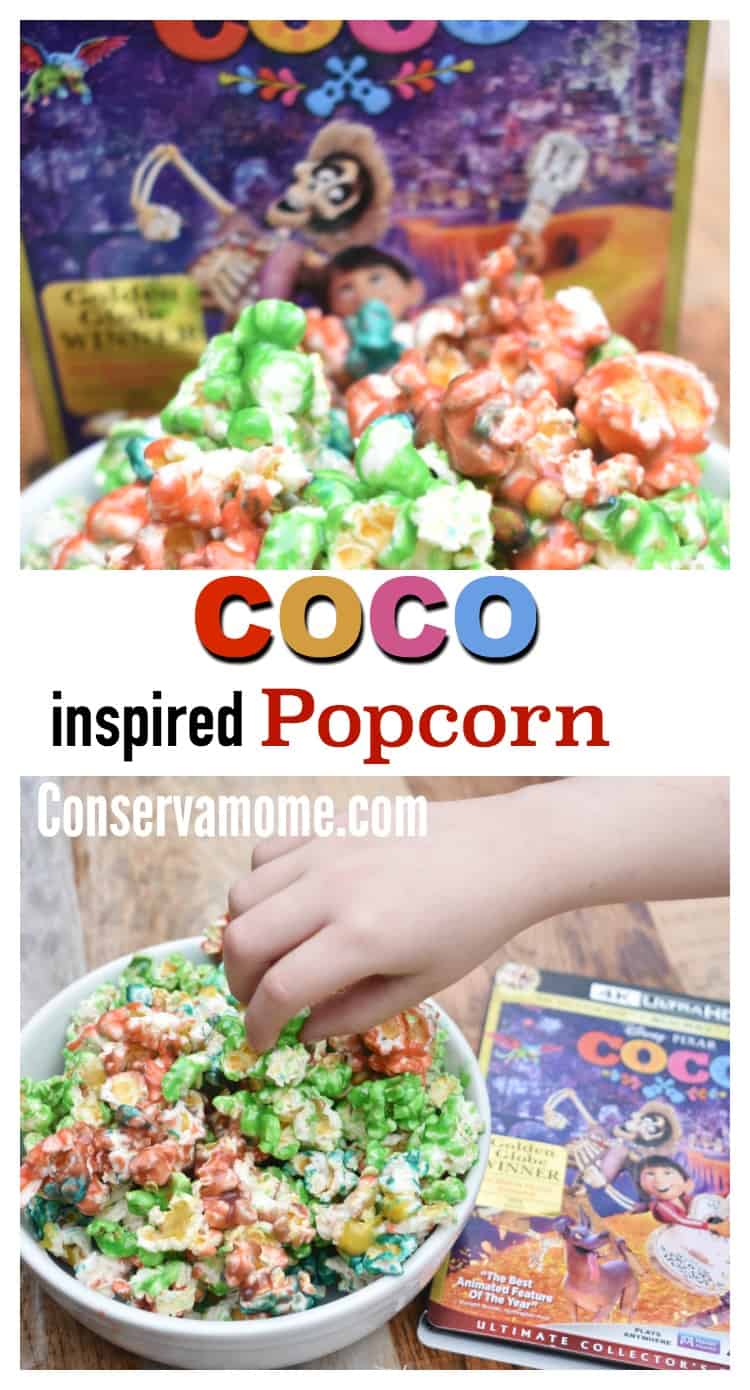 If you've seen the movie Coco, Chances are you fell in love with it like my whole family did! If you didn't catchit,  it's a must! This 2018 GOLDEN GLOBE AWARDS ® WINNER FOR BEST ANIMATED FEATURE is the unforgettable story about the family reunion to top all. From the Land of the Dead, Gael García Bernal (Amazon's "Mozart in the Jungle") helps bring to life charming trickster Héctor, Benjamin Bratt (Fox's "Star," "Doctor Strange") is the voice of Miguel's idol Ernesto de la Cruz, and Alanna Ubach ("Meet the Fockers," Bravo's "Girlfriends' Guide to Divorce") provides the voice of Miguel's great-great-grandmother Mamá Imelda. Alfonso Arau ("¡Three Amigos!" director/ producer "Like Water for Chocolate," director "A Walk in the Clouds") is the voice of Miguel's late great-grandfather Papá Julio, Herbert Siguenza ("Larry Crowne," "Ben 10: Alien Swarm") lends his voice to both Tío Oscar and Tío Felipe, Miguel's late identical twin uncles, and Gabriel Iglesias ("Planes," "The Nut Job," "The Nut Job 2: Nutty by Nature") lends his voice to the Clerk. Natalia Cordova-Buckley ("Marvel's Agents of S.H.I.E.L.D") provides the voice of legendary artist Frida Kahlo, Selene Luna ("My Bloody Valentine," "Celebrity Wife Swap") voices Miguel's aunt Tía Rosita, and Edward James Olmos("Blade Runner," "Stand and Deliver") lends his voice to Chicharrón.
Host an Unforgettable Family Reunion in Your Home!
Disney•Pixar's "COCO"
Crosses Over Digitally in HD, 4K Ultra HD™ and Movies Anywhere on Feb. 13 and 4K Ultra HD™ & Blu-ray™ on Feb. 27
 The critically acclaimed animated film celebrates the importance of family, honoring your ancestors and following your dreams, and includes extensive extras for the whole family
This hit topped the domestic box office Thanksgiving holiday weekend, became the highest grossing film of all time in Mexico, broke records in China and earned widespread praise.
Now this vibrant tale filled with love and laughter arrives home Digitally in HD and 4K Ultra HD™ and on Movies Anywhere on Feb. 13, and on 4K Ultra HD,™ Blu-ray,™ DVD and On-Demand on Feb. 27.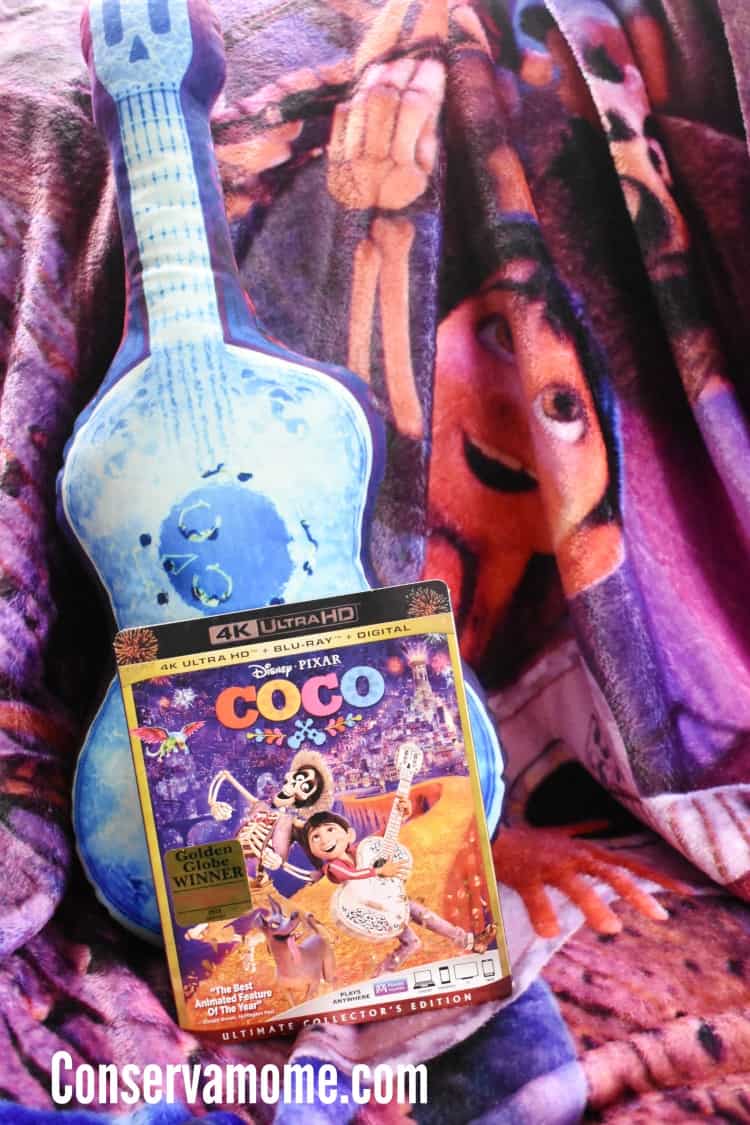 Through fresh and fascinating bonus material, adventurers of all ages will tag along with filmmakers as they soak in Día de los Muertos in Mexico; explore the essential role of music in "Coco;" and learn how the cast and crew personally connect with the film's message. They'll step behind the scenes to discover the inspiration behind the film's creative costuming; Miguel's beautifully complicated family; Dante the loyal Xolo dog; and the stunning worlds of both the dead and the living. Features also include deleted scenes, insightful filmmaker commentary, the music of Coco and more. 
"Coco" is packaged several ways to ensure viewers get the most out of their in-home viewing experience. The Multi-screen Edition (formerly the Blu-ray Combo Pack) includes Blu-ray, DVD and a Digital copy, giving viewers the flexibility to watch the film on different devices. Those with 4K Ultra HD capability may opt for Digital 4K Ultra HD or the 4K UHD Combo Pack, which includes 4K UHD, Blu-ray and a Digital copy. 4K Ultra HD provides four times the resolution of HD, bringing the rich color, textures and sounds to life and immersing viewers in two fantastically animated worlds. Dolby Atmos audio heightens the memorable score created by Oscar®-winning composer Michael Giacchino and his 83-piece orchestra, as well as original songs like "Remember Me" by the Oscar®-winning team behind "Frozen," Kristen Anderson-Lopez and Robert Lopez.
BONUS FEATURES include: 
Blu-ray & Digital:
Deleted Scenes with Introductions – Director Lee Unkrich and co-director Adrian Molina talk about the deleted scenes and the part they played in the development of "Coco."

Día de los Muertos – In this musical extravaganza, the colors and excitement of Día de los Muertos come to life as we meet superstar Ernesto de la Cruz.
The Way of the Riveras – A musical number in which Abuelita and Miguel prepare their Día de los Muertos celebration while she teaches him Rivera family history and traditions.
Celebrity Tour – Héctor, a Land of the Dead tour bus guide, agrees to help Miguel, revealed to be a living boy, on his quest to find de la Cruz.
The Bus Escape – The Rivera family catches up to Miguel and Héctor and attempts to halt their mission to find de la Cruz.
Alebrije Attack – Miguel and Héctor are interrupted on their journey to find de la Cruz by a fierce alebrije.
The Family Fix – After de la Cruz reveals his true colors, the Rivera family puts their dismay aside and comes together to repair the smashed guitar needed to send Miguel home.
To the Bridge – As the Land of the Dead counts down to the end of Día de los Muertos, Miguel and de la Cruz come head-to-head on the marigold bridge.

Filmmaker Commentary – Presented by Lee Unkrich (director), Adrian Molina (co-director) and Darla K. Anderson (producer).
The Music of "Coco" – Collaborating with musicians of Mexico and some unique instrumentation, this documentary explores the beautiful fusion of music essential to the story of "Coco."
Paths to Pixar: "Coco" – Explore how the film crew's personal stories resonate with the themes of the movie itself.
Welcome to the Fiesta – A musical exploration of the skeletons that make the Land of the Dead in "Coco" so wondrous and intriguing.
How to Draw a Skeleton – Pixar artist Daniel Arriaga gives a lesson on the quick and easy way to draw skeletons using simple shapes.
A Thousand Pictures a Day – Join the "Coco" crew on an immersive travelogue through Mexico, visiting families, artisans, cemeteries, and small villages during the Día de los Muertos holiday.
Mi Familia – Developing the Riveras was a labor of love that took the cast and crew on a deep dive into the meaning of family.
Land of Our Ancestors – Watch Pixar artists lovingly construct layer upon layer of architecture from many eras of Mexican history, bringing the Land of the Dead to life.
Fashion Through the Ages – The cast of characters in "Coco" are from many different eras, making for some magnificent costuming opportunities.
The Real Guitar – The majestic guitar that spurs Miguel on his journey through the Land of the Dead is a unique creation. Watch as it is initially designed by a Pixar artist and ultimately realized as a real instrument by a master luthier in this poetic ode to craftsmanship.
Dante – How the crew fell in love with the uniquely Mexican breed of Xoloitzcuintli (or "Xolo") dogs that inspired Dante.
How to Make Papel Picado – Join Pixar artist Ana Ramírez González as we learn how papel picado is made traditionally, and then try your own approach to this beautiful art form.
Un Poco "Coco" – A montage of original animated pieces used to promote "Coco."
"Coco Trailers" – Trailers include "Feeling," "Dante's Lunch," "Destiny," "Journey" and "Belong."
DVD:
Filmmaker Commentary
Dante
This movie will become an instant favorite and you can own it today on digital or the amazing Blu- Ray combo pack.  My family has fallen in love with this sweet movie and you will too!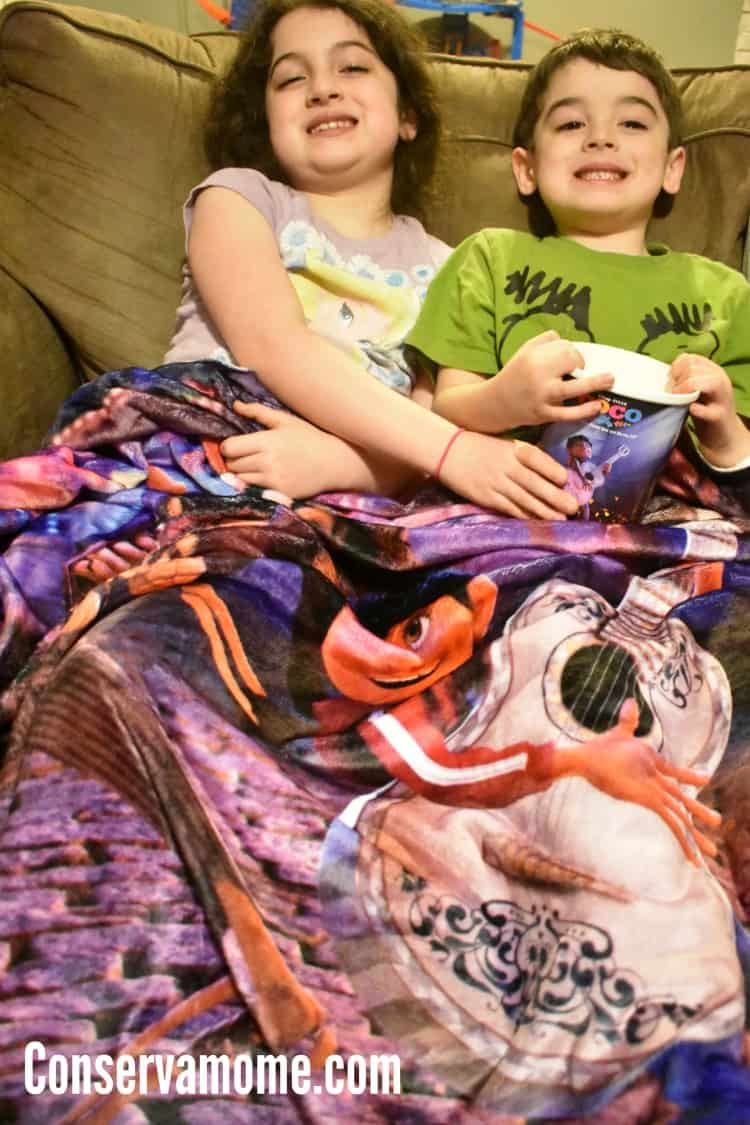 Coco Shows off some gorgeous colors that are a part of Mexican culture and the celebration of the Day of the dead. In honor of this amazing movie and the beauty it brings to the screen, I've put together a delicious Coco Inspired Popcorn recipe to enjoy while watching this hit! Read on to find out how to make this delicious recipe!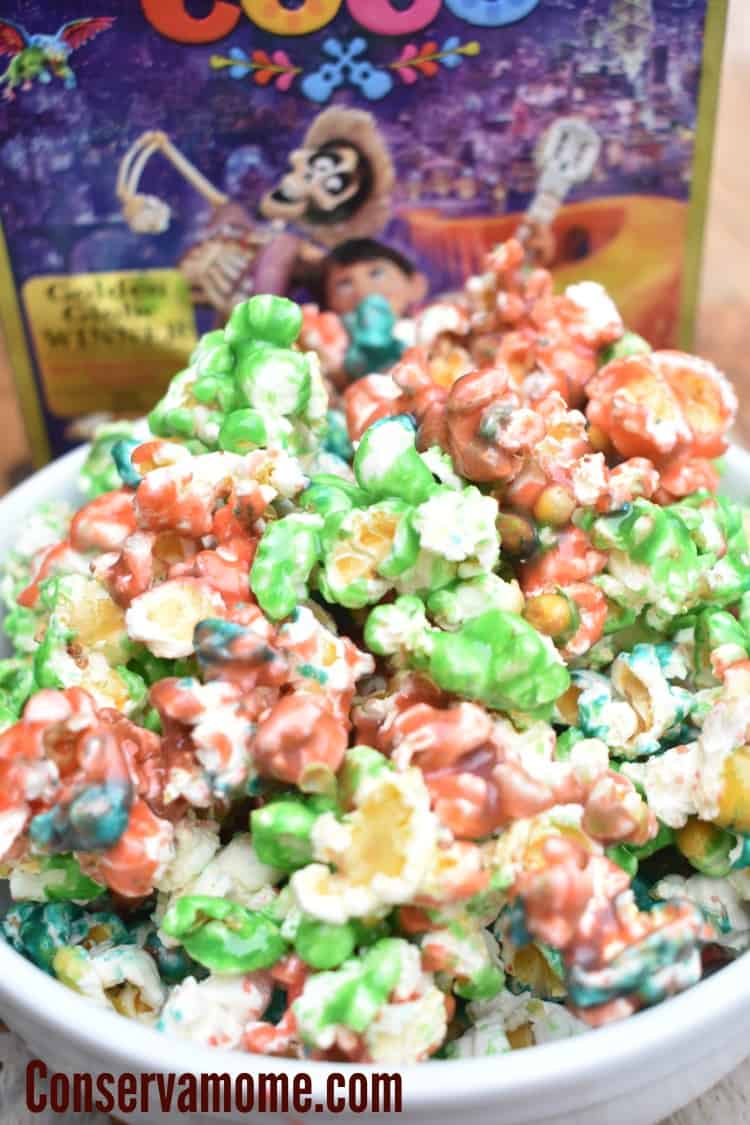 Coco inspired Popcorn recipe!
What you'll Need:
–1 Bag of Gelatin Desert or Jello Gelatin I went with the Eggnog flavor from D'Gari because it goes on pretty clear and blends in with the condensed milk. (I've found this brand at most latin markets and Walmart- but any light colored Gelatin will work like Yellow Lemon or you can also divide the condensed milk and use various flavors for a fruitier taste ie: Strawberry , lemon, orange flavored gelatins. 
–Popcorn (as much as you need) I made 2 bags of microwave popcorn for this recipe 🙂
–Food coloring to make the colors pop. I went with neon colors
– 1 can of condensed milk
Directions 
Pour Condensed milk into a pot and heat on medium, add the gelatin dessert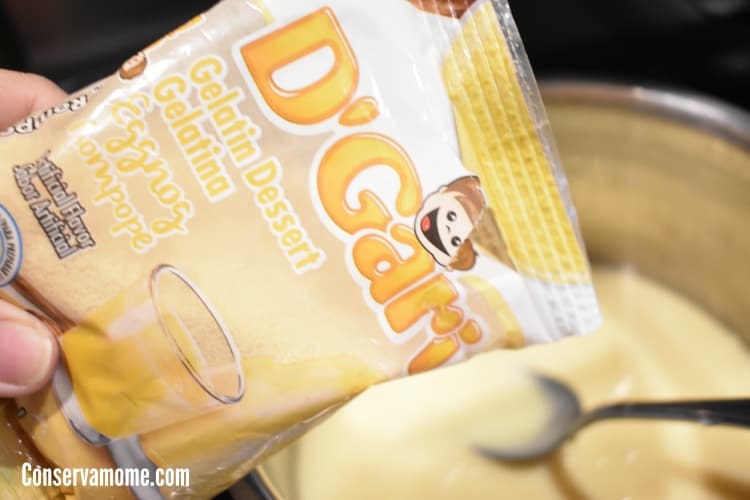 Mix thoroughly until it's all mixed well over medium heat.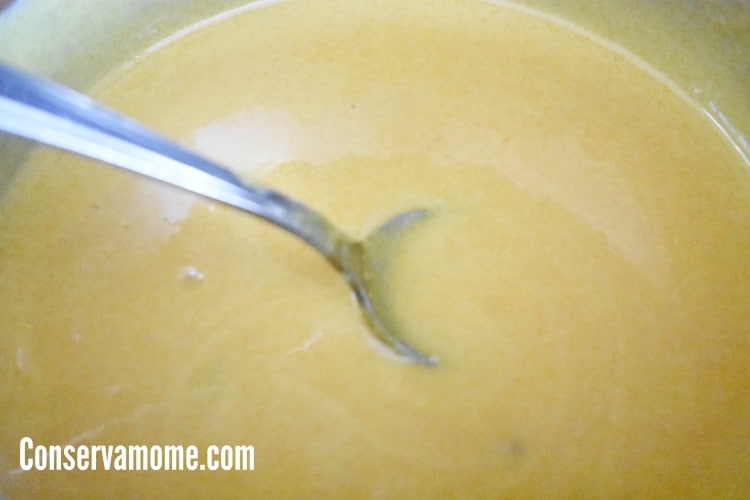 In separate bowls divide the condensed milk mixture evenly and Add different colors of food coloring to each bowl.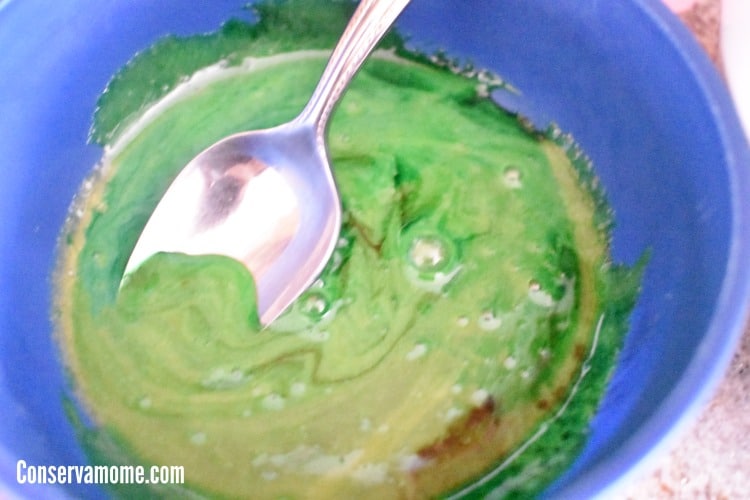 Add different bunches of popcorn and mix in either a big plastic bag or bowl. Spread over a cookie sheet, they'll be sticky so let them sit for a few hours to harden up a bit. The mixer itself will still be sticky but not as much.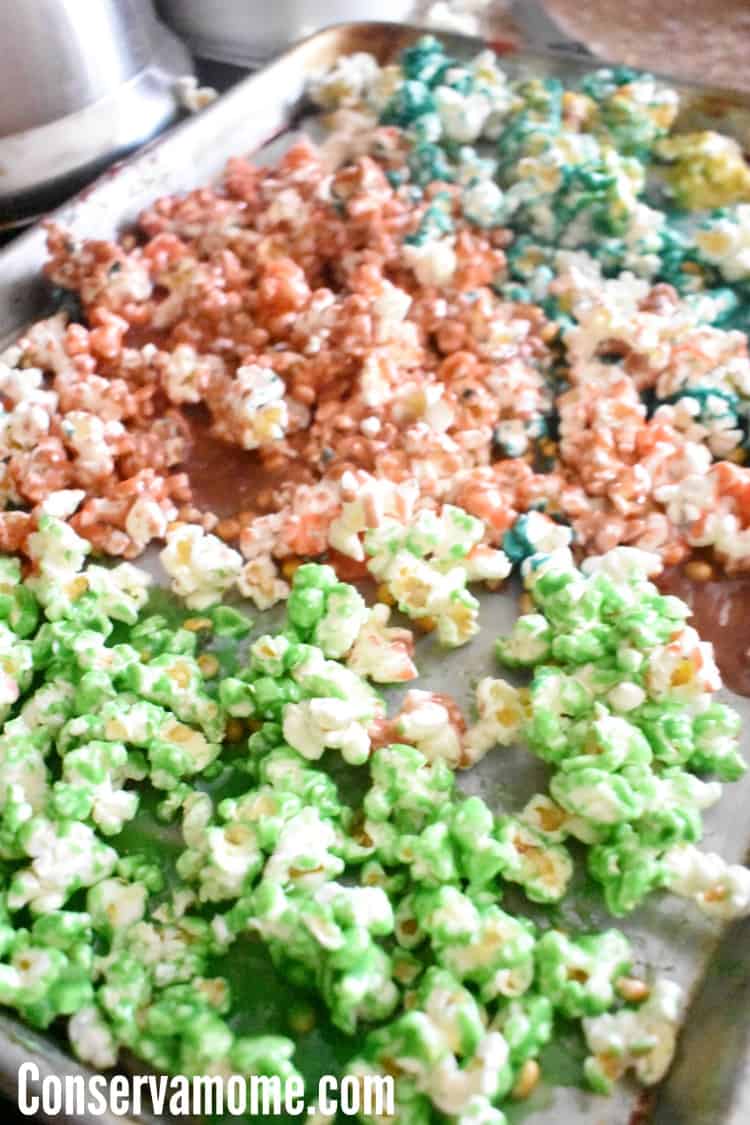 It really is a delicious treat to enjoy while watching this fun movie!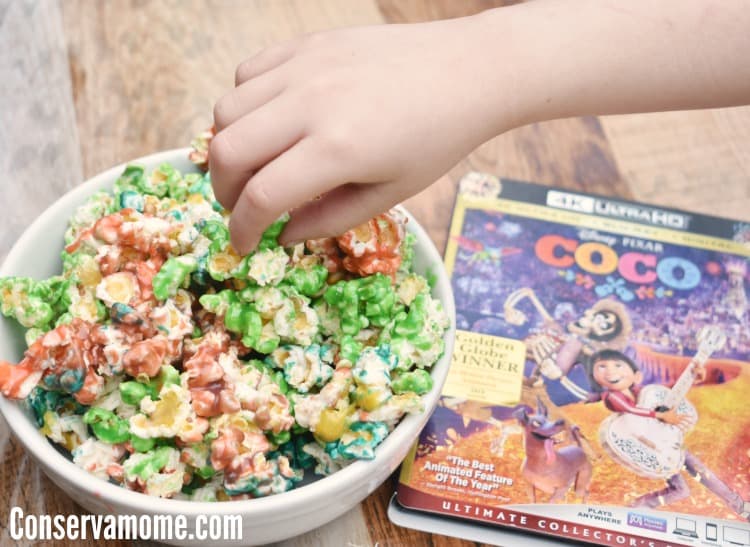 Don't forget to grab your copy of Disney Pixar's Coco on 4K Ultra HD™ & Blu-ray™ on Feb. 27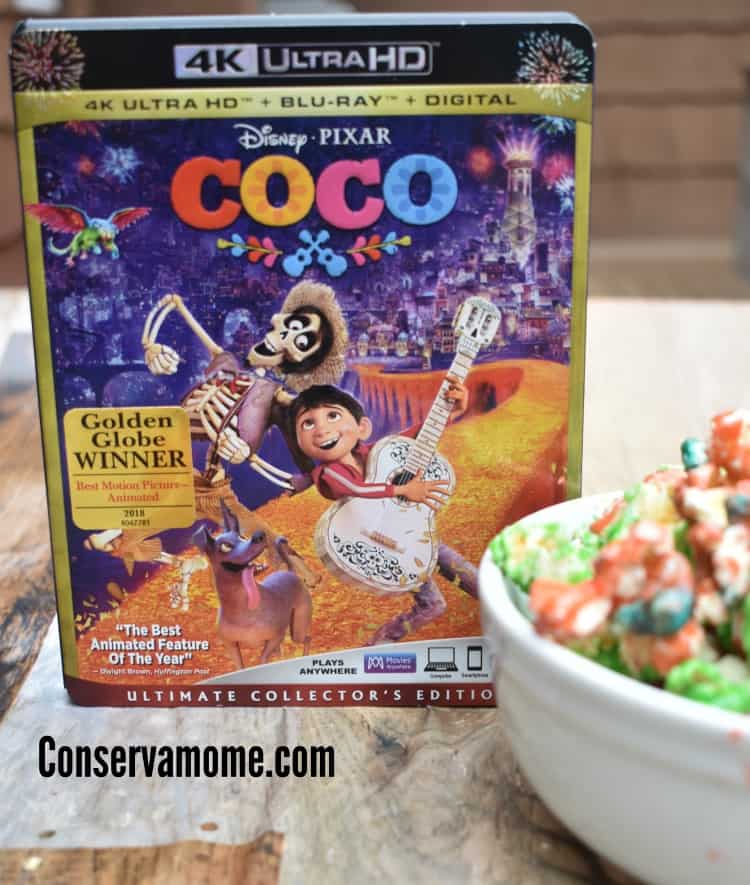 Get social with COCO on:
Social Media
Facebook: Facebook.com/pixarcoco
Website: movies.disney.com/coco
Twitter: Twitter.com/pixarcoco
Instagram: Instagram.com/pixarcoco