Did you know you've got some powerful cleaners at the tip of your hands? Check out 4 All Natural Cleaners Found Right in your Pantry.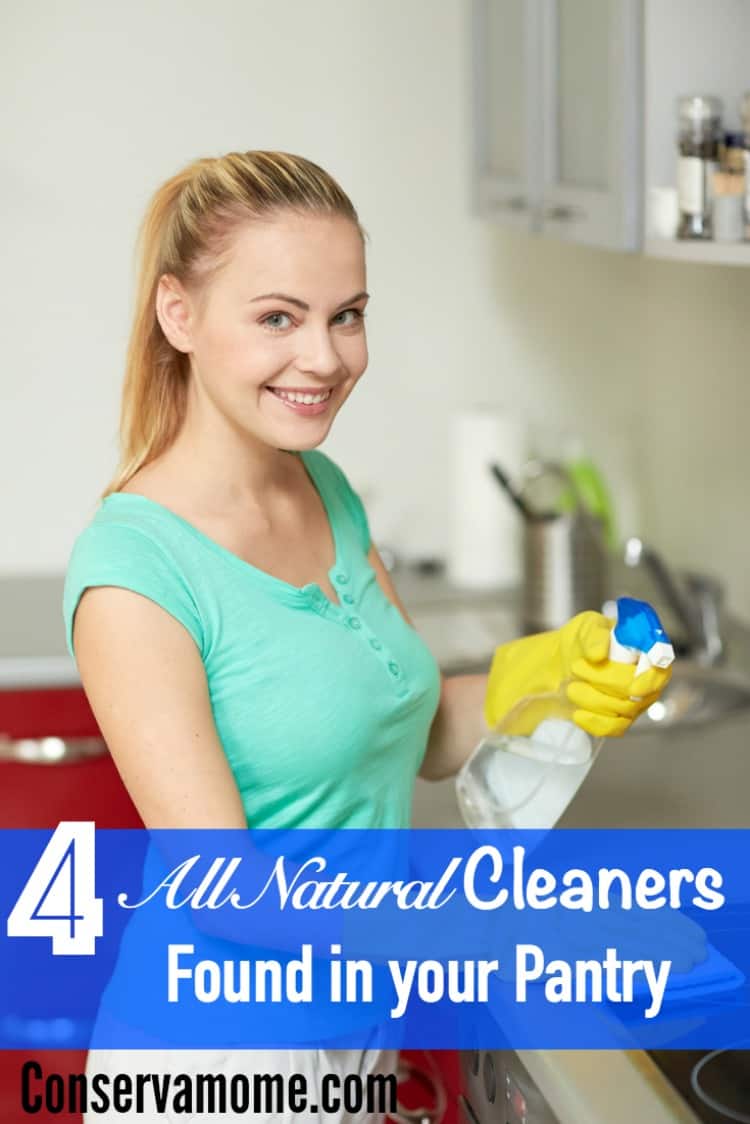 While walking down the cleaning aisle in the supermarket and getting your hands on the most common and popular cleaning products can be your simplest solution, it isn't always an environment-friendly option. Right in your pantry, there are 3 super sneaky yet effective natural cleaners that, if used correctly, can actually work wonderfully for everything from disinfecting surfaces to deodorizing them.
Sounds interesting right? Keep reading to discover more about them, with some quick tips and tricks on how to put them to use.
Lemon Juice
Apart from being an excellent detoxifying agent for your body, lemon juice is packed with everything that's needed to be a great cleansing agent. Got soap scum and hard water deposits on your bathroom taps and other areas? Lemon juice can help. Need to get your old brass and copper vessels some shine? Lemon juice works there too!
What's best is that it also has a refreshing aroma, and can do a great job of deodorizing. Just drop a whole lemon peel into the garbage disposal and you'll know what we're talking about! You can also use lemon juice (and lemon peel) to clean up your microwave. Just add 'em to a bowl of water and microwave it for a few minutes and wipe it off of the sides! You can also rub a lemon halve over a chopping board to clean and disinfect it instantly!
Baking Soda
Believe it or not, baking soda is definitely one of the most versatile foods on the planet, and if you're into natural and healthy living, you'll find it come up on almost every list right from foods that can exfoliate your skin naturally to cleaning surfaces nearly as well as commercial cleaners do! Create a simple paste of baking soda and water and use it to scrub your stainless steel kitchen sink for a sparkling clean, fresher smelling sink! Combine it with some vinegar and use it to remove stains from the carpet in seconds!
And yes, just like lemon juice, it is also an excellent deodorizer. You can keep a box in the refrigerator to absorb all the food smells and use it practically everywhere that you need some deodorizing action- from trash cans to the laundry!
Vinegar
Vinegar is yet another pantry staple that works wonderfully as an all-purpose cleaning agent. Keep a solution of equal parts of water and vinegar handy, and use it to clean pretty much everything in your home. Drop some pure vinegar into the toilet bowl to get rid of those dirty rings. Mopping the bathroom floor with a mixture of vinegar and water can also help your bathroom shine and appear squeaky clean!
What's more, vinegar also acts as a natural fabric softener, which is perfect for those with sensitive skin! Adding some vinegar to your washing routine can help the detergent break down faster, and do a better job of cleaning your clothes. Vinegar may discolor some surfaces, so make sure you do a little patch test before you proceed.
Salt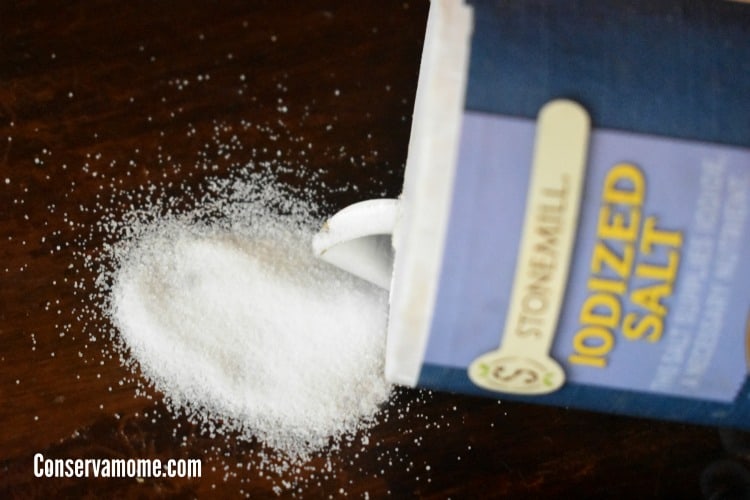 Salt works as an effective yet gentle scouring agent. Salt also serves to help boost other ingredients  such as vinegar.  For a basic soft scrub, make a paste with lots of salt, baking soda and dish soap and use on appliances, enamel, porcelain, etc. You can
Clean sink drains by Pouring salt mixed with hot water down the kitchen sink regularly to deodorize and keep grease from building up.
Clean your Cast-iron skillets by sprinkling  salt and paper towels. Do you have stubborn coffee and tea stains in cups? Mix Salt and a dab of dish soap to make a scrub for those stubborn stains. My personal favorite, wine spills won't have a chance against salt!  If you spill wine on the cotton or linen tablecloth, blot up as much as possible and immediately cover the wine with a pile of salt, which will help pull the remaining wine away from the fiber. After dinner, soak the tablecloth in cold water for thirty minutes before laundering. (Also works on clothing.)
Looking for more tips? Check out 20 DIY Natural Cleaning recipes & tips!