You don't have to like seafood to love this Candy Sushi recipe. This fun & unique dessert idea will be a hit whenever you make it!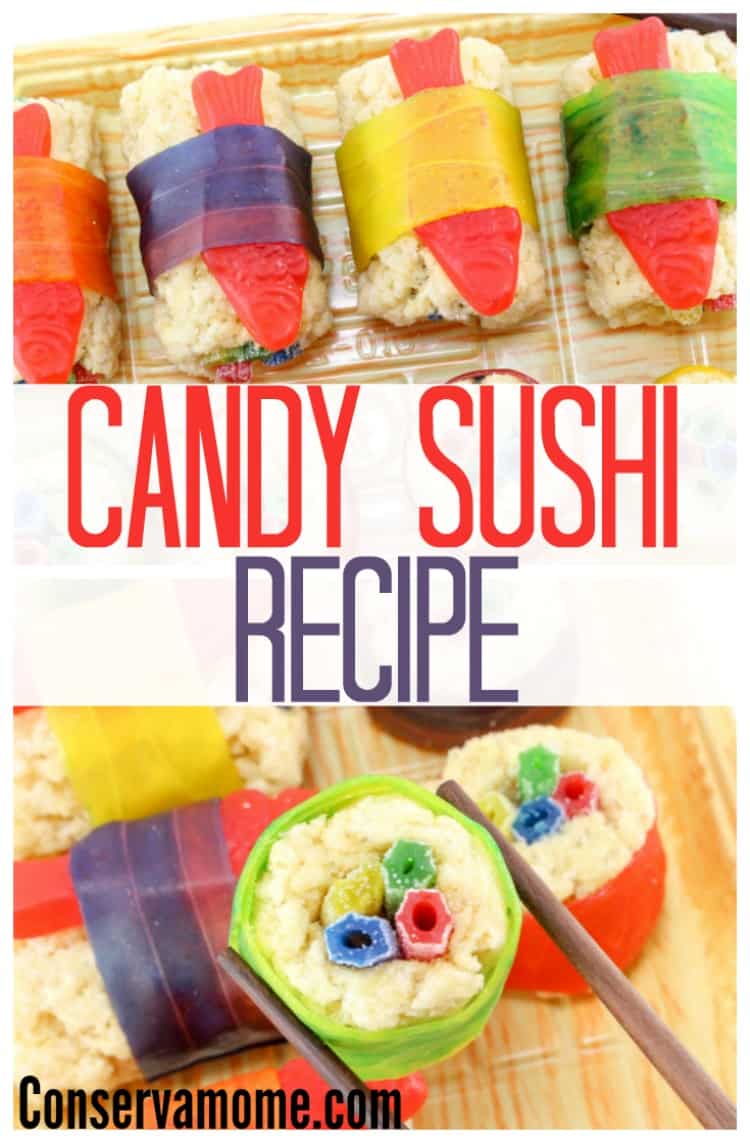 Candy Sushi Recipe: A Fun & Unique Dessert Idea
I simply love Sushi. However, not everyone is a fan. Sushi is also something that can be a little tricky to make. That being said this Sushi recipe is one that I'm sure everyone will love. Filled with delicious treats and some amazing candy this sushi will be sushi fun for everyone.
Best of all it's so easy to make, even easier than the original sushi. So break out the chopsticks and try this delicious creation that will be a blast not only to create but to eat.
But beware, just like real sushi you may not be able to limit yourself to just one piece!
What you'll need to make Candy Sushi
1 pkg. Rice Krispies Treats
1 pkg. Fruit by the Foot (Mixed Flavors)
1 pkg. Swedish Fish candy
1 pkg. Sour Punch Straws, multi-color
Directions
Cut each rice crispy treat in half widthwise, so each bar is thinner and still a rectangular shape.
Cut 3-4 of the candy straws to the length of the short side of the rice crispy treat.
Roll up tightly, cut in half, and roll each piece of the fruit by the foot around the outside. Stand up each piece so it resembles a piece of sushi.
For the sushi pieces with the fish on top: Repeat steps 1 and 2.
Then roll it up tightly, lay a fish on top, and roll a piece of fruit by the foot around the entire thing.
Serve on a plate and have fun eating the sushi candy!
Aren't they adorable? So perfect and delicious to eat…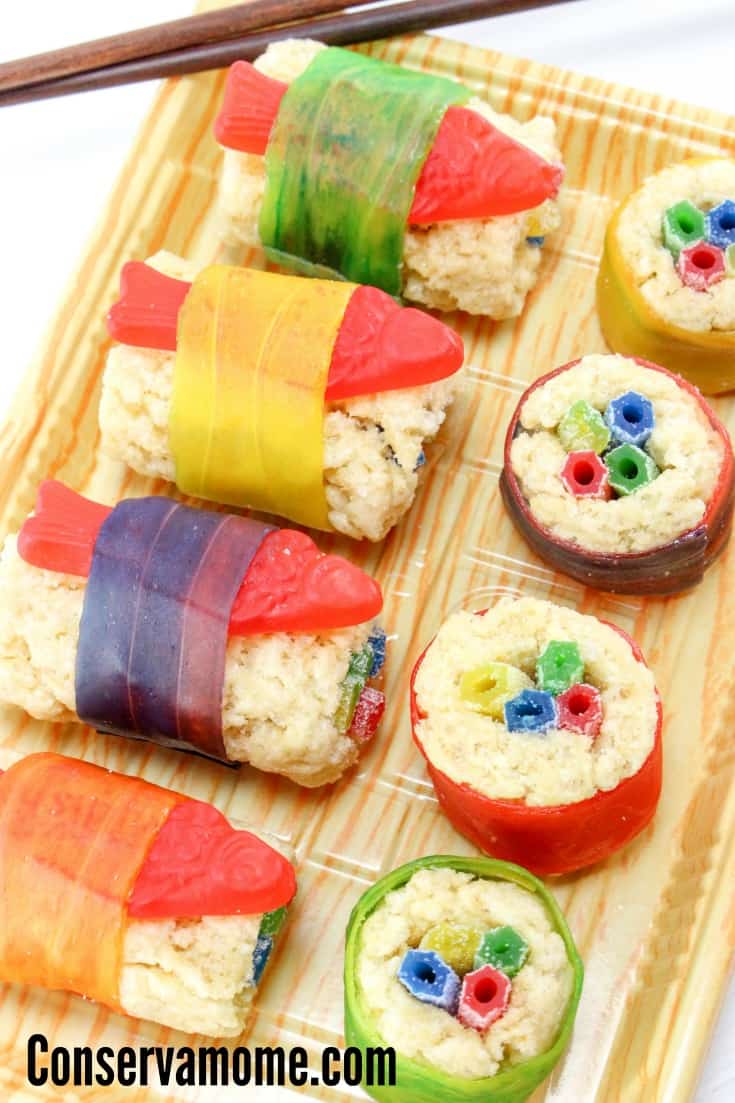 So head to the store and grab the delicious ingredients for this tasty treat and have at the delight that Candy Sushi can bring!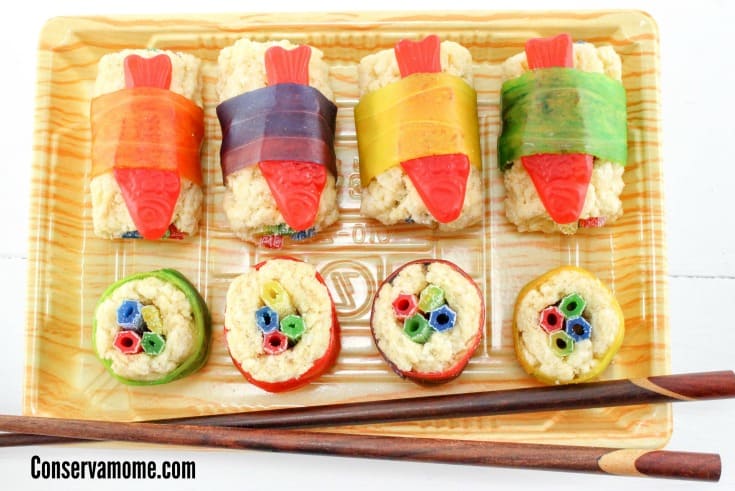 Are you looking for some other fun and unique dessert or treat ideas? Then check out these fun recipes:
Unique Dessert Ideas
Unique Dessert Ideas? Check out these fun,delicious & unique dessert ideas