Does your child love all the scents of fall? This Apple Scented Playdough is not only fun to play with but it smells amazing as well! Talk about the perfect fall Sensory Activity for kids!
*This post contains affiliate links. That means that if you make a purchase after clicking on a link I may earn a small commission at no extra cost to you.
Apple Scented Playdough
We've always made our own playdough at home and we find that it's just the best. Store-bought play dough tends to dry out quickly and the kids love the way it feels. And since we can easily make this playdough scented, it's a no-brainer in our book. This is one of our favorite fall playdough recipes because of the fun coloring and the smell.
We make this up every year and it's always a hit. The kids love to play with it, build with it, and use it for counting and learning fun, too.
Add in some books like the ones below to make it a fun educational activity as well!
And then when we're done, we just store it in an airtight container for the next time that we're going to use it. It's really as simple as that.
Here's what you need to make Apple Scented Playdough:
1 cup flour
½ cup of salt
2 tablespoons cream of tartar
1 teaspoon cinnamon
1 tablespoon oil
2 teaspoons apple-scented oil
1 cup boiling water
Food coloring

How to Make No Cook Playdough
In a bowl, combine the flour, salt, cream of tartar, and cinnamon.
Combine the oils and food coloring with the boiling water. Stir the oily water into the dry ingredients. Mix well.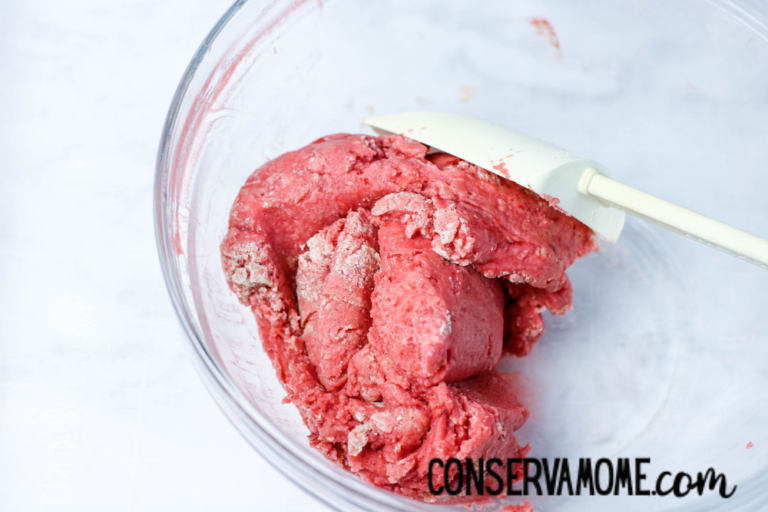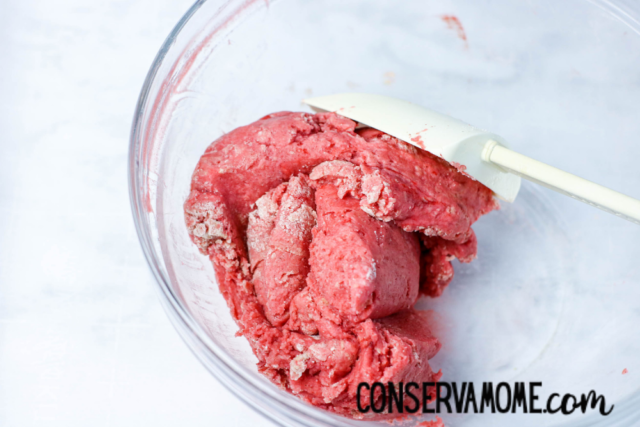 Remove the dough and knead until it is no longer sticky.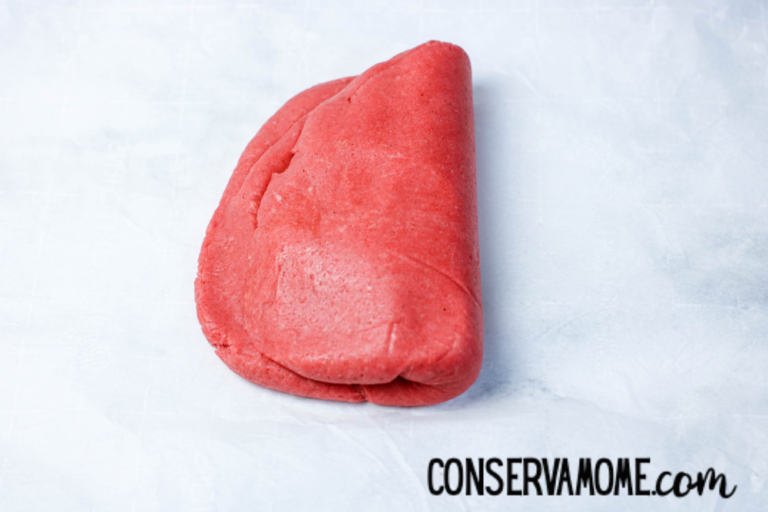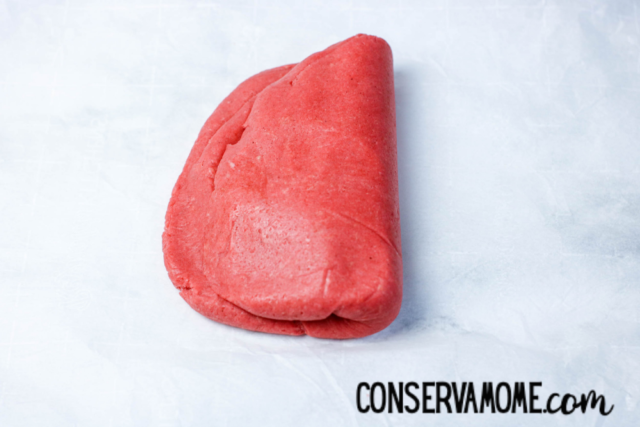 Will the smell go away on this playdough quickly?
This all really just depends on how much the playdough is played with. The more that your child plays with this simple no-bake playdough, the less smell that it's eventually going to have. All you'd have to do is add more of the scented oil to take care of that problem without worry.
Just a bit of the scented oil can be added to the already made playdough and just work it around well to incorporate the smell. It might be a bit sticky at first so just adding a little bit at a time might be the best bet.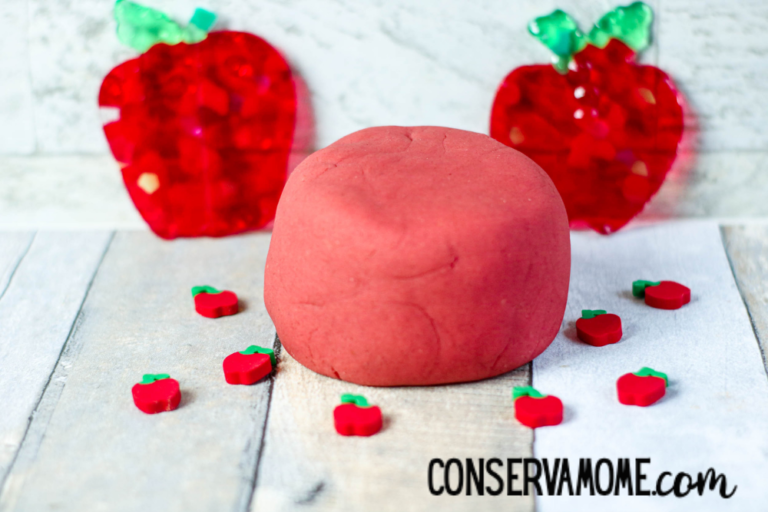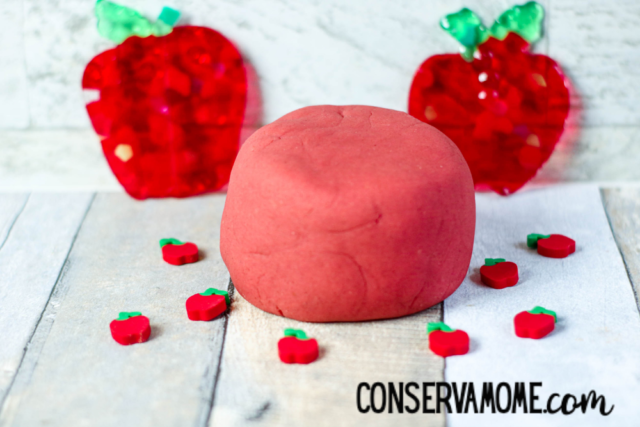 What is the best way to store playdough?
Playdough is resilient but you need to take care of it as well. The best way to store playdough is to have it in a container with a lid and keep it in a dry area. Some people try to store it in a plastic bag, and while that can be fine, a container with a lid just tends to work better.
You can easily use a leftover container or even an old whipped cream tub and lid for storage. As long as it seals in place, you shouldn't have any issues or worries.
Fun ways to play with playdough
Playing with playdough presents so many fun options! Using it to create, count, or just build the craziest things is what playdough is all about!
Are you ready to play with this apple scented playdough? Have so much fun creating it!
Continue with moe
Make certain that you check out our Easy Edible Playdough Recipes The Kids Will LOVE, too
Don't forget to pin this activity for later or share with your friends!