This Spooky but fun selection of 40 Halloween treats will have your little ghouls and goblins jumping for joy!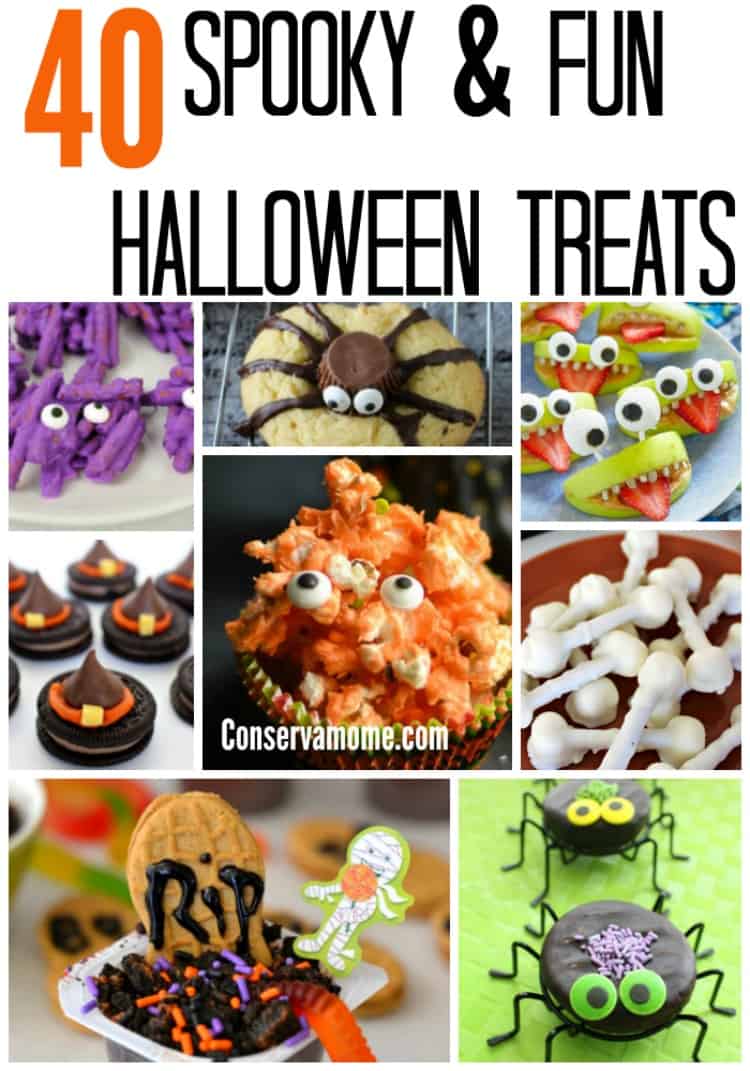 Halloween treats
Fall is officially here. This is my favorite time of year thanks to the gorgeous weather and the way everything turns gorgeous colors. With Fall here that means Halloween is almost here!
Halloween is so much fun to enjoy! There are so many fun movies, books and games to enjoy that will make the fun even bigger. There is so much fun and excitement to be had during this time of year. All things creepy and crawly just became tastier thanks to some fun recipes I have found. Why not ring in the fun with a fun selection of spooky and fun Halloween treats that will make your kids jump (with joy that is).
I love Halloween treats because they're just so much fun to put together and enjoy. There are so many fun ways to enjoy Halloween. Enjoying parties, get-togethers, or class gatherings there's always fun to be had on Halloween.
They're especially fun for parties or as part of a spooky Halloween movie night. So whether you're having a block party, house party, or haunted house party you'll be able to enjoy the fun of these delicious treats. Why not make them and kick back with some fun scary books! Or better yet sit down and enjoy fun halloween riddles.
You can also share the treats you make when you Boo your neighbors
This fun round-up of Halloween treats are all so unique and delicious you won't know where to start. So head below and see how fun spooky can be!
40+ Spooky & Fun Halloween Treats
Looking for some spooky & fun Halloween Treats? Then check out this delicious and fun round up of Halloween treats that will be perfect for the ghosts and goblins in your life!
Looking for more Halloween fun? Check out some great Halloween Crafts for kids! But kids don't need to have all the fun on Halloween! Check out these fun adult Halloween treats like this Vodka infused Halloween Gummies or this Spooky Spiked Halloween Punch. Looking for a more savory treat? Check out these easy cheesy ghost Halloween appetizers or Spider Egg Treats.