These delicious & easy Ghost Brownies recipe will be a huge hit. Easy to make and so much fun to eat, it will be the perfect spooky treat!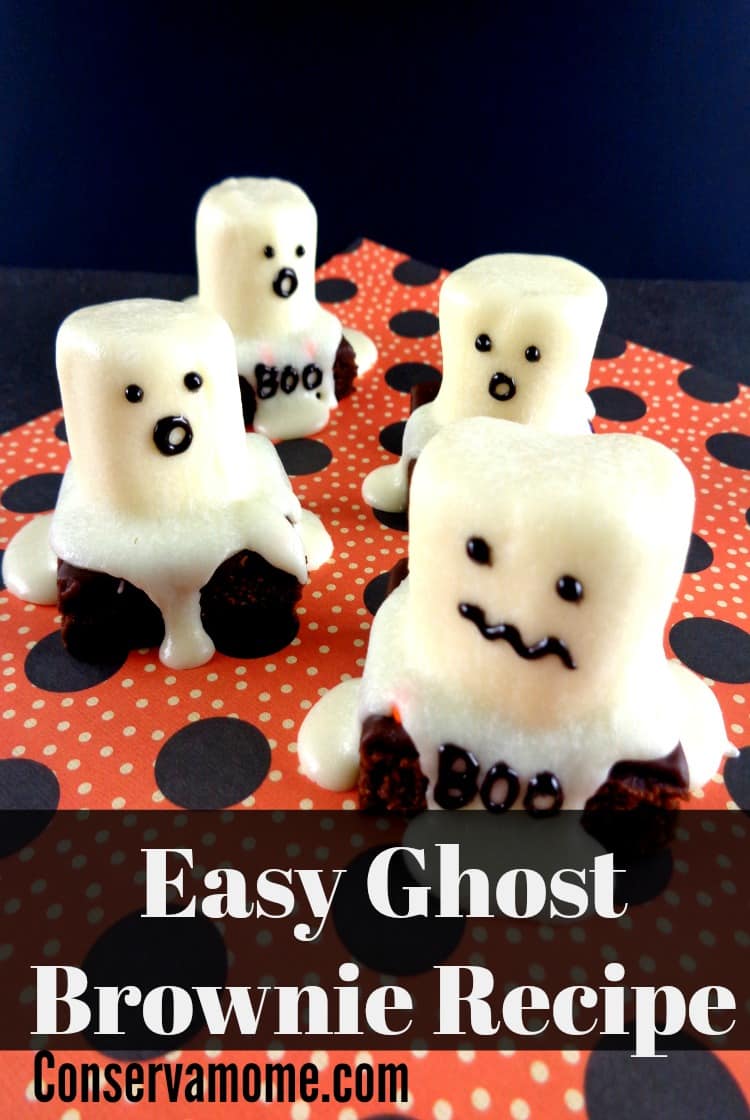 Halloween is always the perfect time to get creative with delicious treats. The whole holiday is based on delicious candy and fun Fall favorites. This Easy to make Ghost Brownies recipe will blow you away at how fun the product is and how amazingly simple they are to make. You will only need a handful of items that end up totaling less than $10 and will end up coming together for a delicious fun treat. You can also make your own brownies and top them the same way but who doesn't love Little Debbie cosmic brownies?
So head below and check out how easy it is to make these delicious treats! Your little ghouls will love this spooky halloween treat. You'll love how easy it is to make!
What you'll Need:
Brownies
Black Frosting
Marshmallows
White Chocolate Chips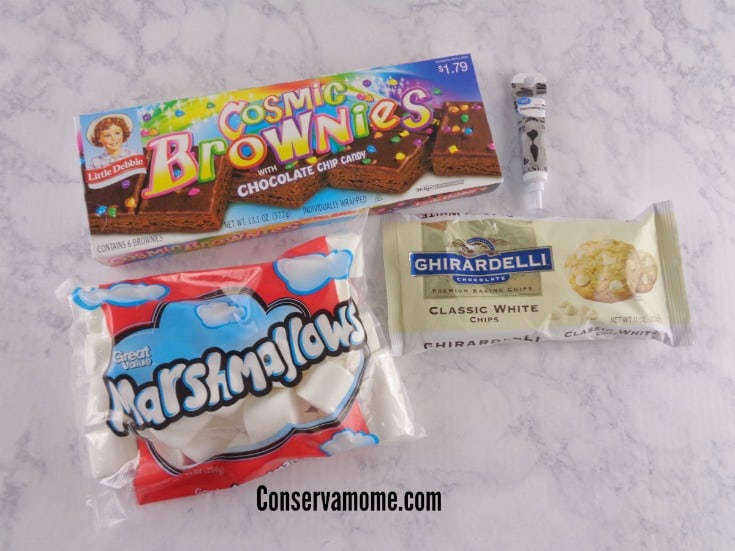 Directions:
After gathering all of the ingredients, you will first open up the brownie packages and break each brownie into two.

Lay the brownies onto wax or parchment paper.

Place a marshmallow on top of each brownie.

Melt white chocolate chips on stovetop over low to medium heat. Keep stirring chips until they have completely melted and are smooth.

Use a spoon and carefully coat the marshmallow with white chocolate. Allow the chocolate to dribble over the edge of the brownie.

Allow chocolate to dry completely.

Open the black frosting and add eyes and a mouth to each ghost.

and Enjoy!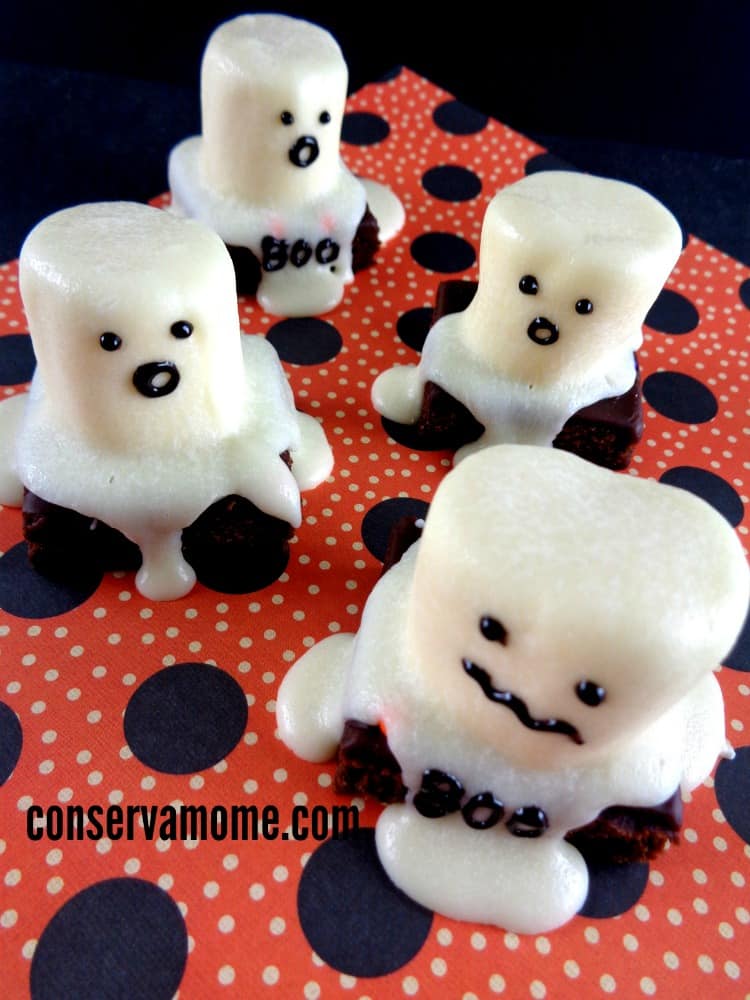 Looking for some other fun Fall treats? Check out these Fall inspired Pumpkin Spice Sugar Cookies or Looking for some Fall fun ideas with the kids? Check out 5 Free Fall activities to do with your kids!