Galaxy Recipes are both delicious and mesmerizing . Check out 20+ Galaxy Recipes that Are Out of this World that are gorgeous yet delicious!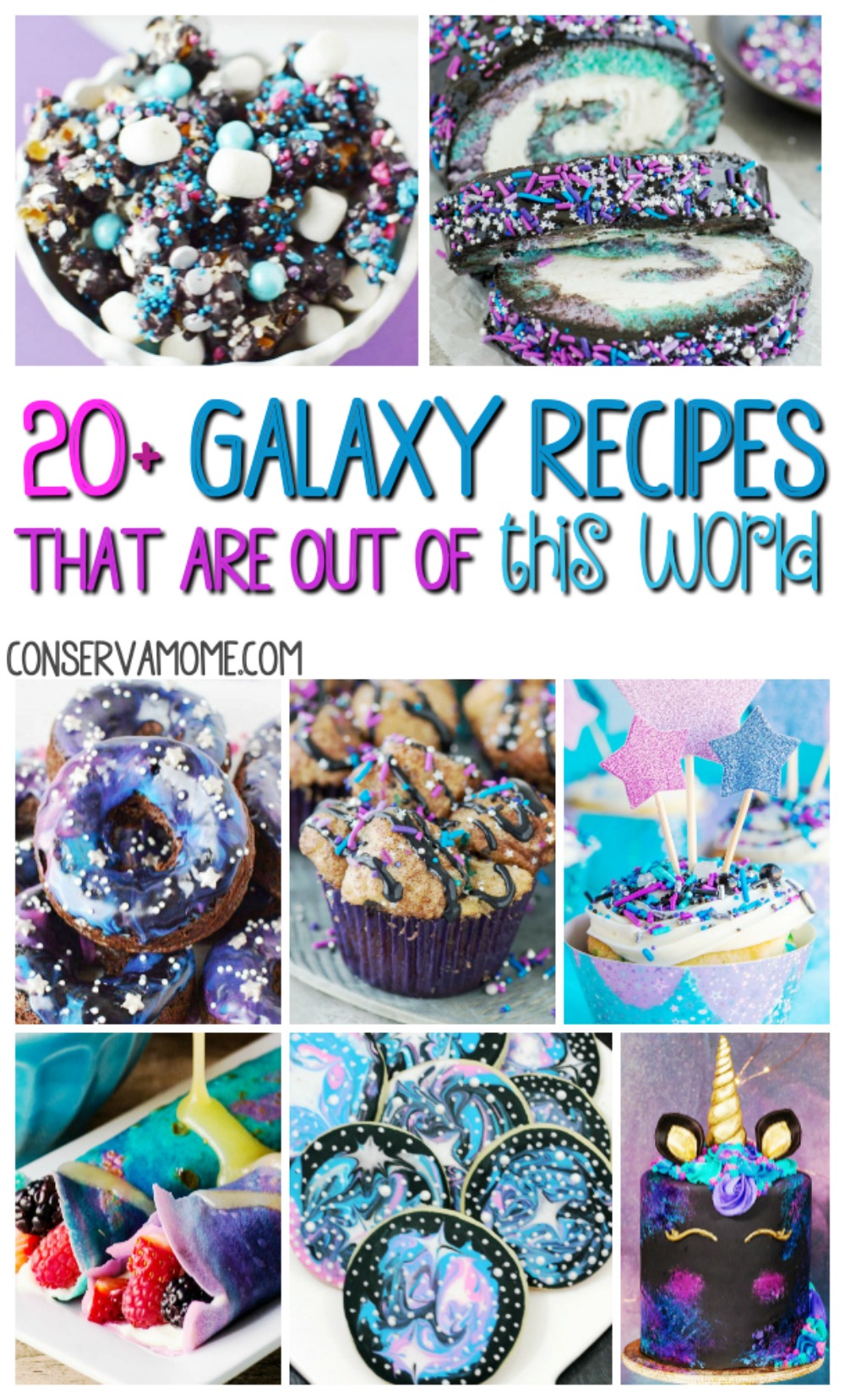 *This post contains affiliate links. That means that if you make a purchase after clicking on a link I may earn a small commission at no extra cost to you
20+ Galaxy Recipes that are out of this world
Nebulas are beautiful. Some of the most beautiful and mesmerizing pictures I've seen are of nebulas with a galaxy backdrop. It's amazing yet fascinating when you think of all the colors that go into a galaxy. God outdid himself painting such beauty in an infinite canvas. That's why I love Galaxy themed pictures and prints. They bring the beauty of the heavens to our world.
But what I love most are Galaxy themed recipes.
Galaxy themed recipes are really out of this world. They include gorgeous colors and mesmerizing combinations that are beautiful and satisfying. There are some great products out there like galaxy sprinkles or even this galaxy night light that will help you shoot for the stars during your dreams.
Galaxy Recipes have become extremely popular thanks to the beauty of each recipe. They are each unique in beauty and just like the galaxy no part of it is the same. There's a uniqueness that makes them so beautiful and fun.
Most important you can even tie some educational fun if you want to! Check out some fun information on the galaxy from NASA or check out some fun jokes about Space.
The important thing is these recipes will be a fun treat to enjoy! So get ready to explore the galaxy with these gorgeous and delicious Galaxy recipes everyone will love.
20 Galaxy Recipes that Are Out of this World
Galaxy recipes are both beautiful and fascinating. Using a combination of gorgeous colors and combos that mesmerizing. Galaxy Food recipes are truly out of this world. Read on to check out some pages that are doing this whole Galaxy food recipe thing to perfection.

Looking for more magical recipes? Check out this Whimsical Cheesecake recipe. A fun and delicious treat that is magical and sweet!