This delicious and easy to make Bark recipe is simply the Easiest Galaxy Bark Recipe . A blast to make and even more fun to eat, find out how fun and easy it is to add this Galaxy themed recipe to your life! #Galaxybark #Galaxydessert #Galaxycraft

*This post contains affiliate links. That means that if you make a purchase after clicking on a link I may earn a small commission at no extra cost to you.
Galaxy Bark
My kids love Galaxy Themed treats and crafts. There's something mesmerizing when it comes to seeing the galaxy and the beauty of the colors surrounding it. It's something that's almost unique to see because of how we've become so dependent of technology.
I don't know whether it's all the fun colors or just the fact it has a space theme my kids love all things galaxy related.
That's why I've put together two of your favorites Galaxy & Bark into this fun Galaxy bark recipe. This recipe really is so crazy easy to make
Barks in general are in my opinion the. Most of all you can get creative and make them themed like this trolls themed bark I made.
The best part of bark is that you can't mess it up. Literally. It's such an easy dessert to throw together you don't have to be an expert.
I've always found that making bark is just as much fun as eating it.
What you'll need to make Galaxy Bark
1 cup of Black Candy Melts
1 12 oz bag Blue Candy Melts
1/2 cup of Pink Candy Melts
1/2 cup of Purple Candy Melts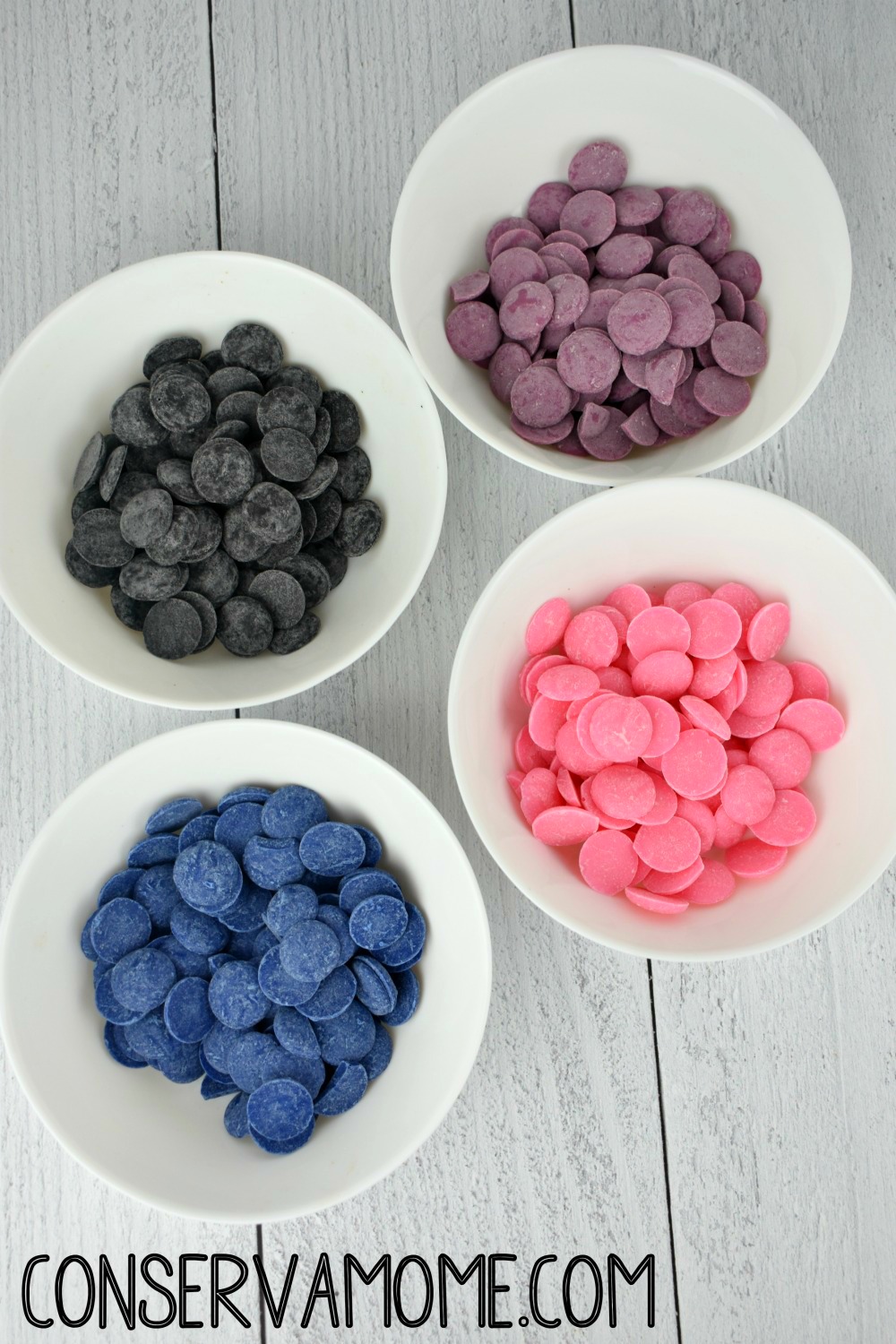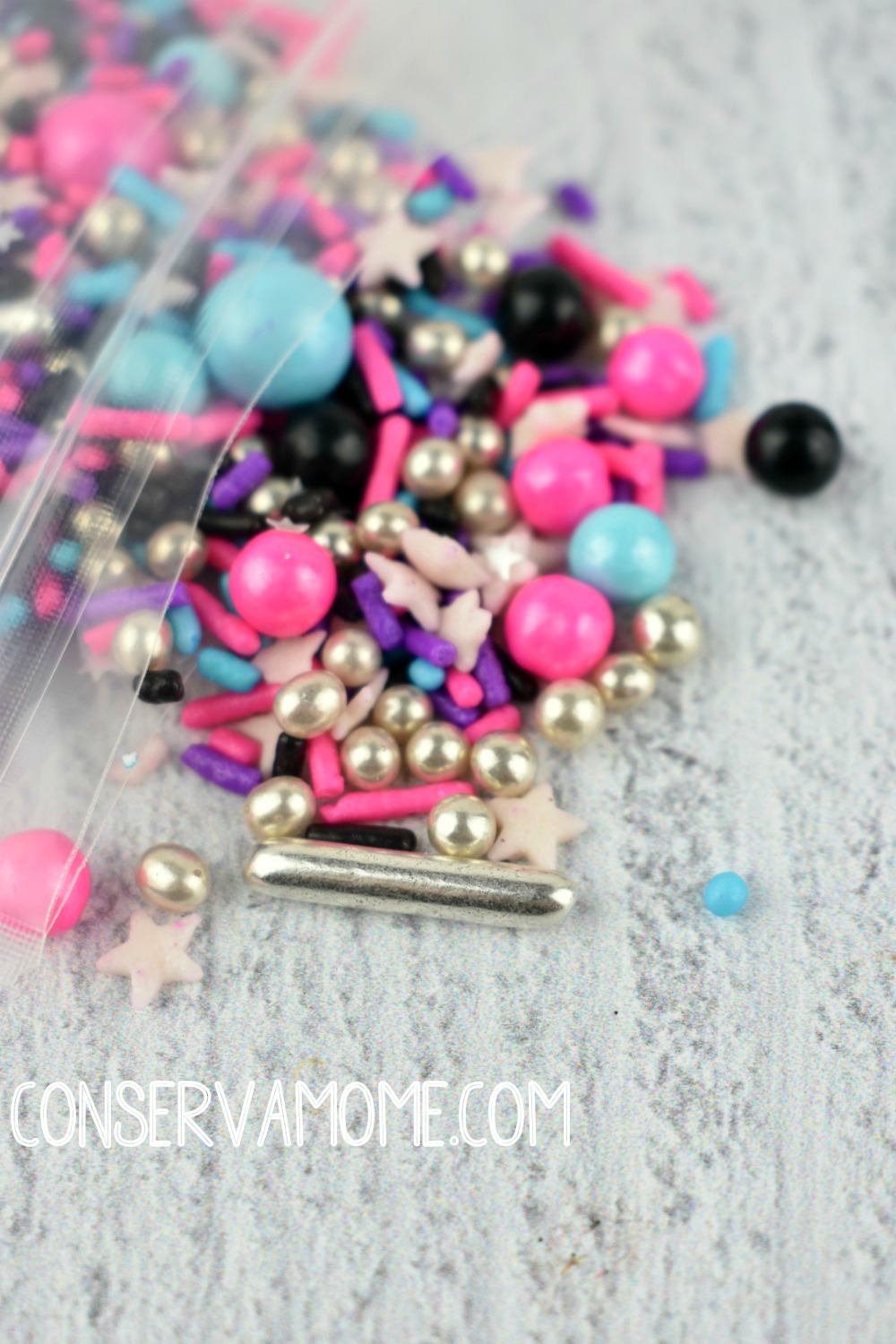 How to make the Easiest Galaxy Bark Recipe ever
This recipe pretty much involves bringing these gorgeous colors together to form the galaxy. When you think of the galaxy there are so many beautiful colors in it. Add a little imagination and you bring the magic together.
I began by melting all the candy melts.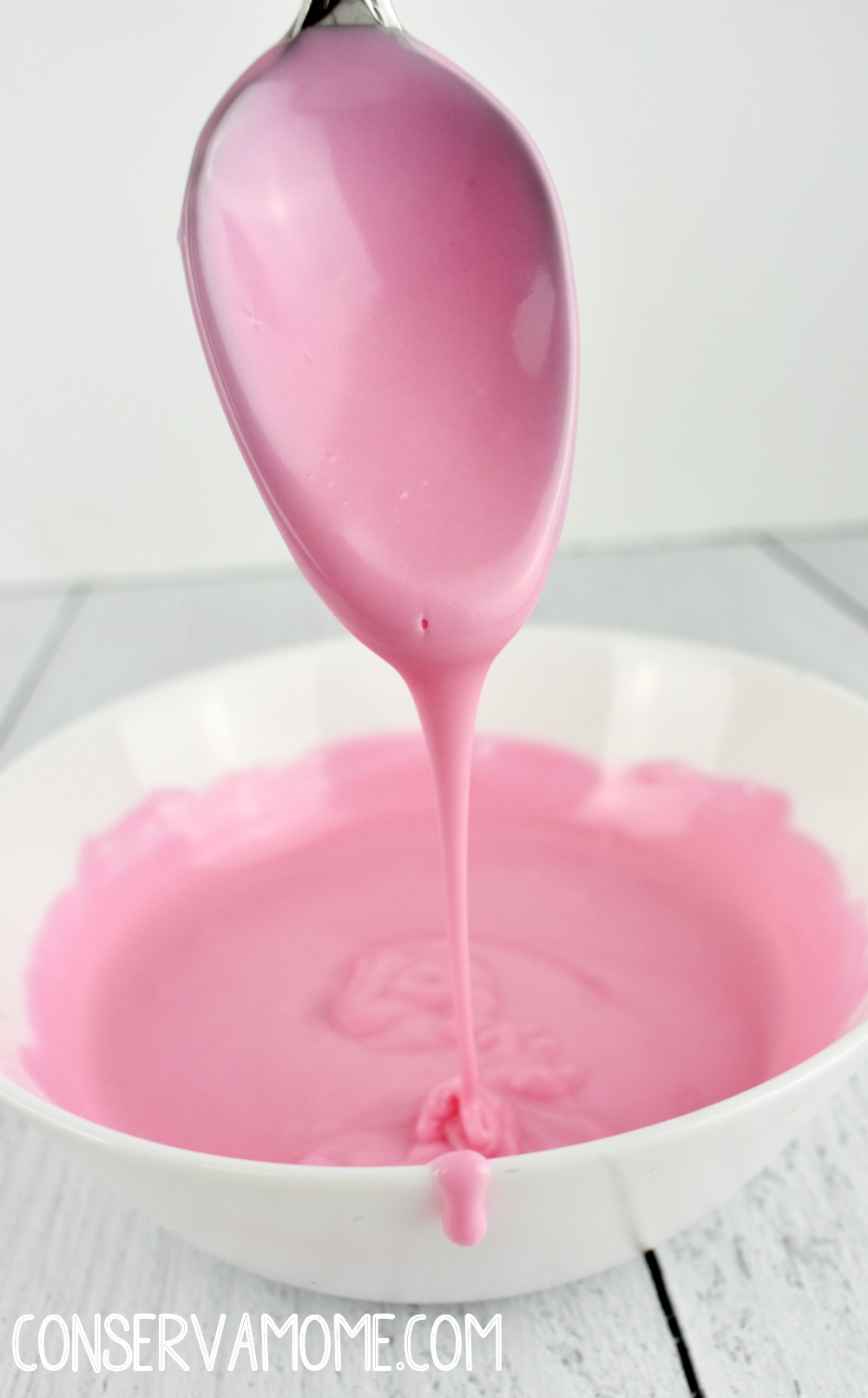 Takes about a minute and change depending on your microwave. But get them into liquid form.
I began with a blue base by spreading the blue melting chocolate as a first layer. I then added globs of black, pink and the purple.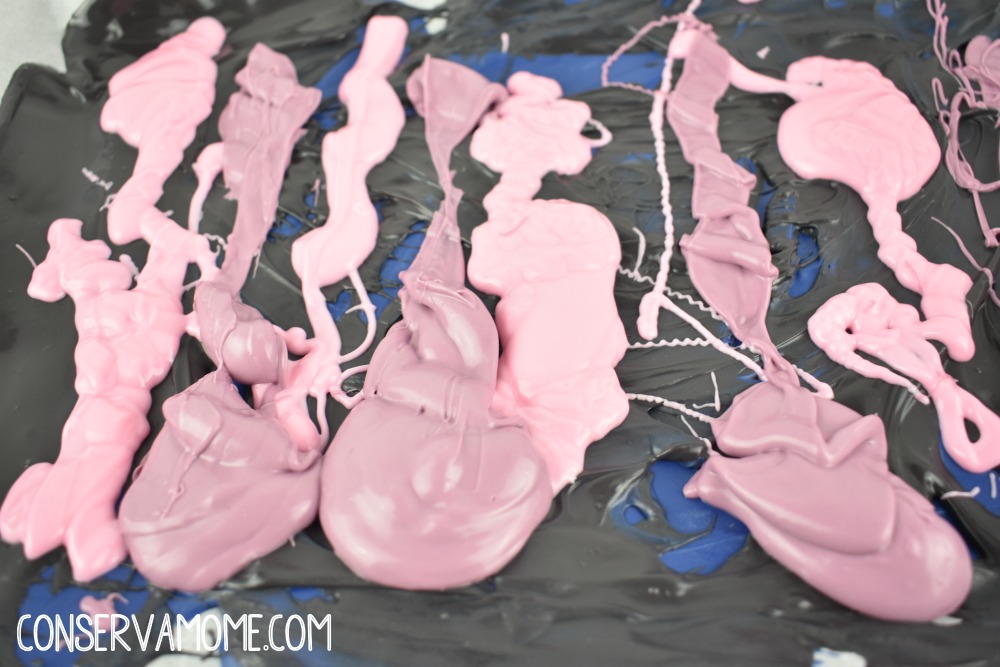 Finally taking toothpick or stick I began swirling it all together. Before it hardened I added the delicious sprinkles to it. My favorites were these Milky way galaxy sprinkles.
They're simply delightful and I stocked up on these because of how gorgeous they are.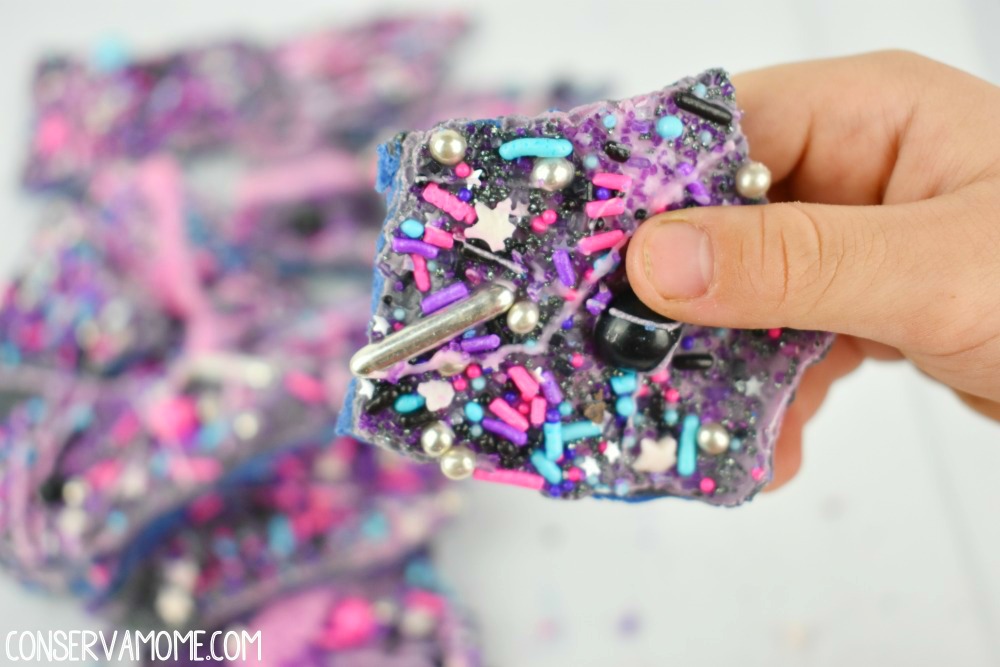 I also added some purple jimmies and silver sanding sugar to give it the epic shine.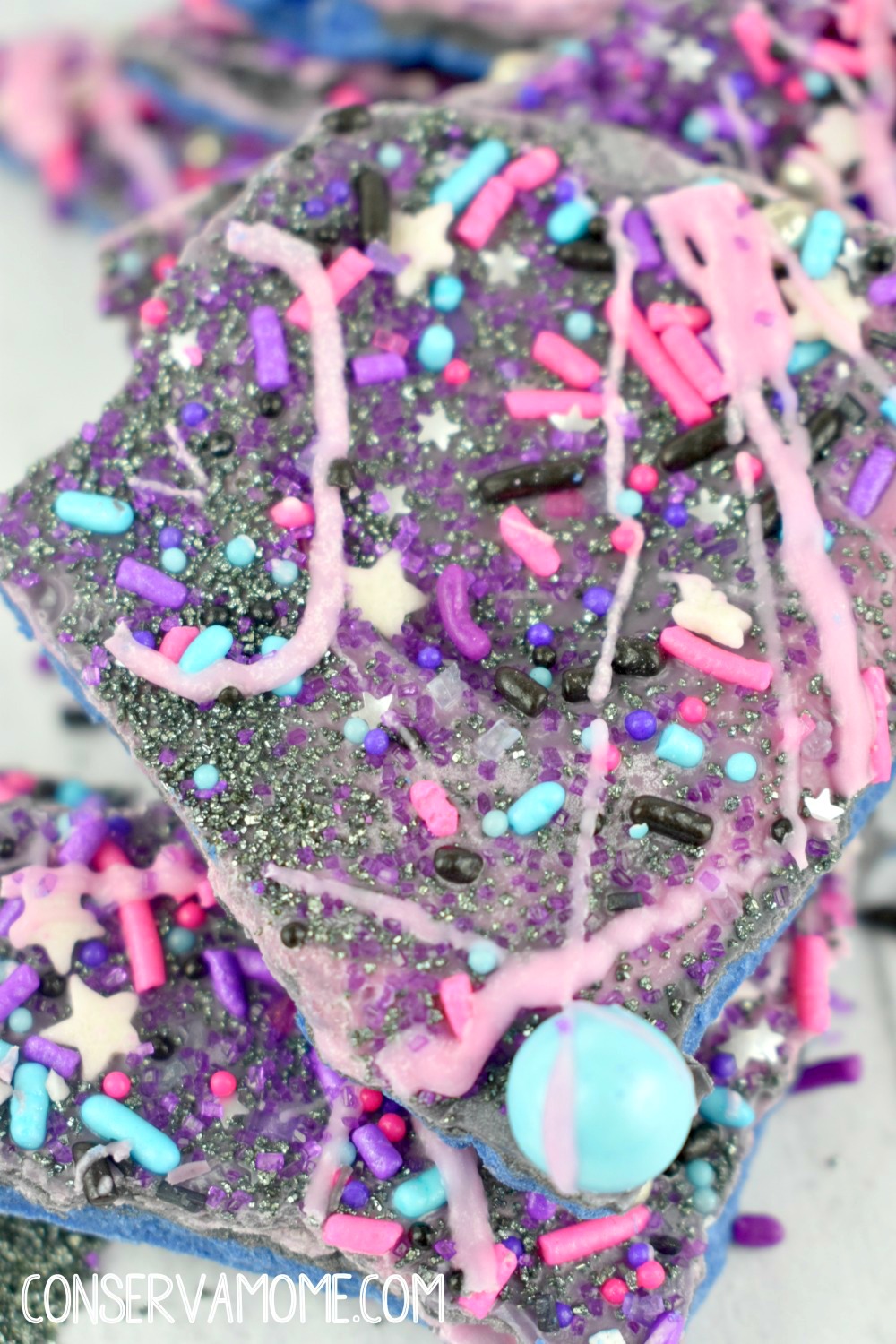 Finally, I drizzled a little more pink on top to give it that "nebular" effect. My kids were mesmerized by the end product and couldn't believe the amount of deliciousness in this treat.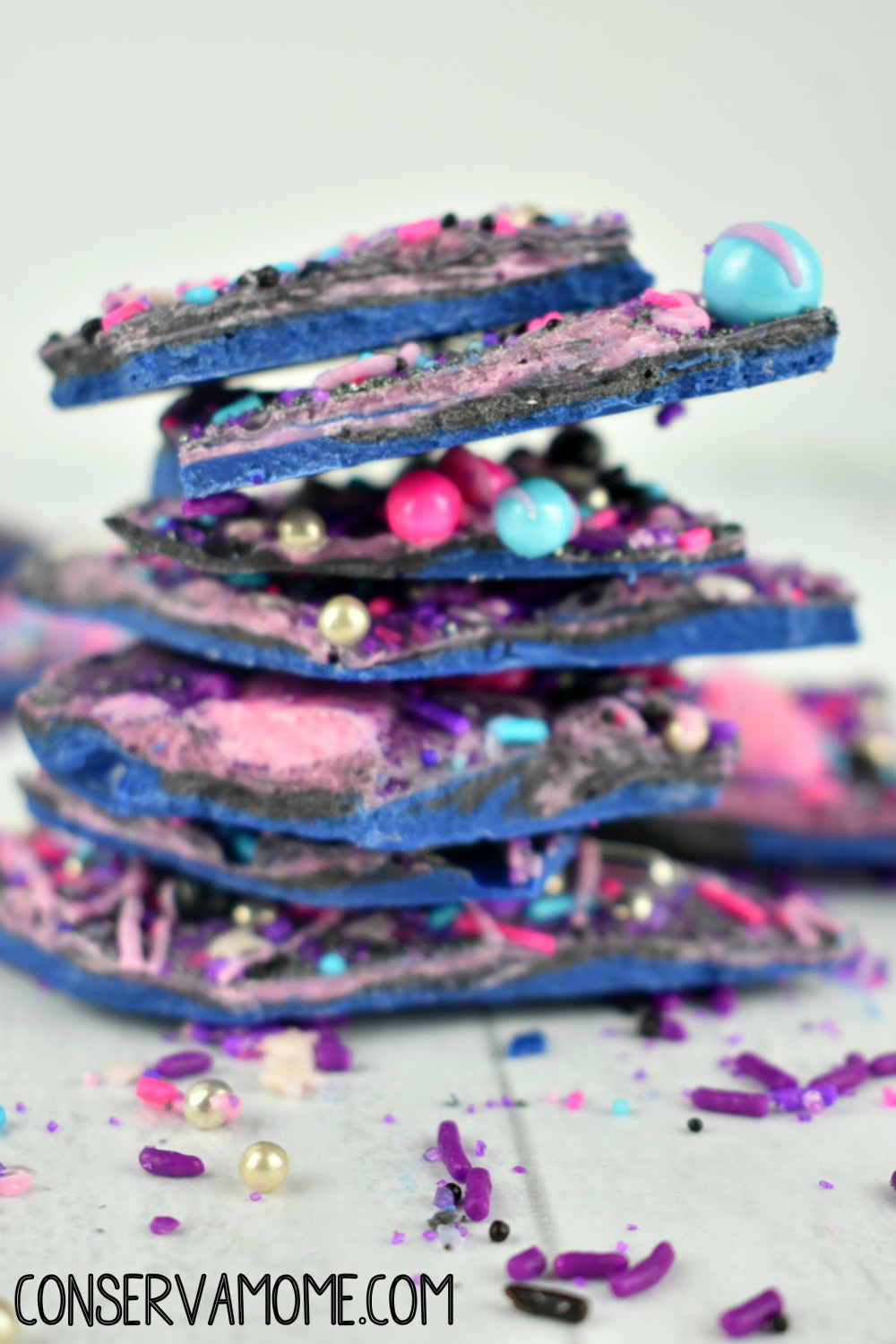 The best part is how easy it was to make. From start to finish it was a quick dessert to make. But it looks so intricate and beautiful people will be none the wiser.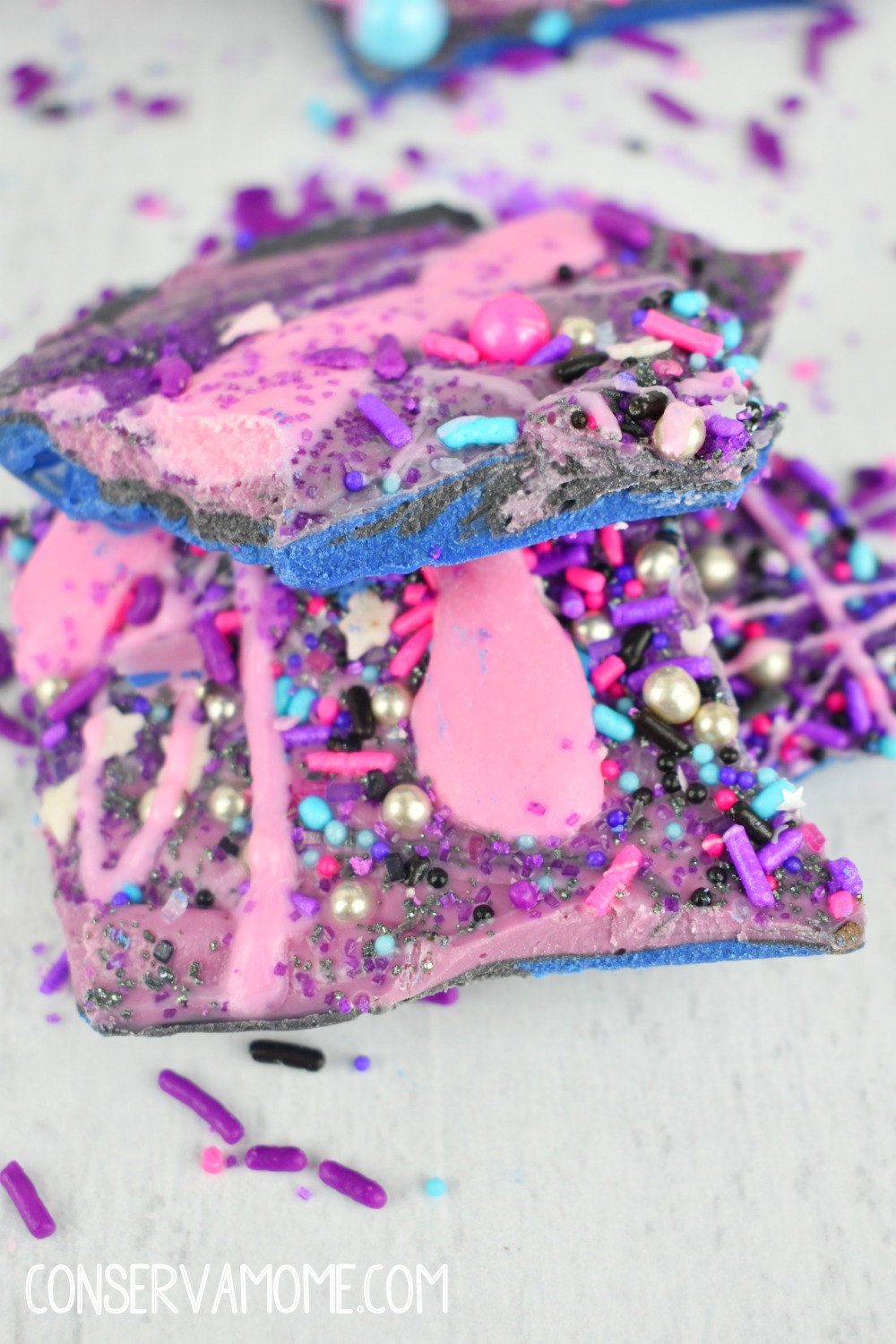 Make sure to pin and share this fun post below so friends and family can try this recipe out for themselves.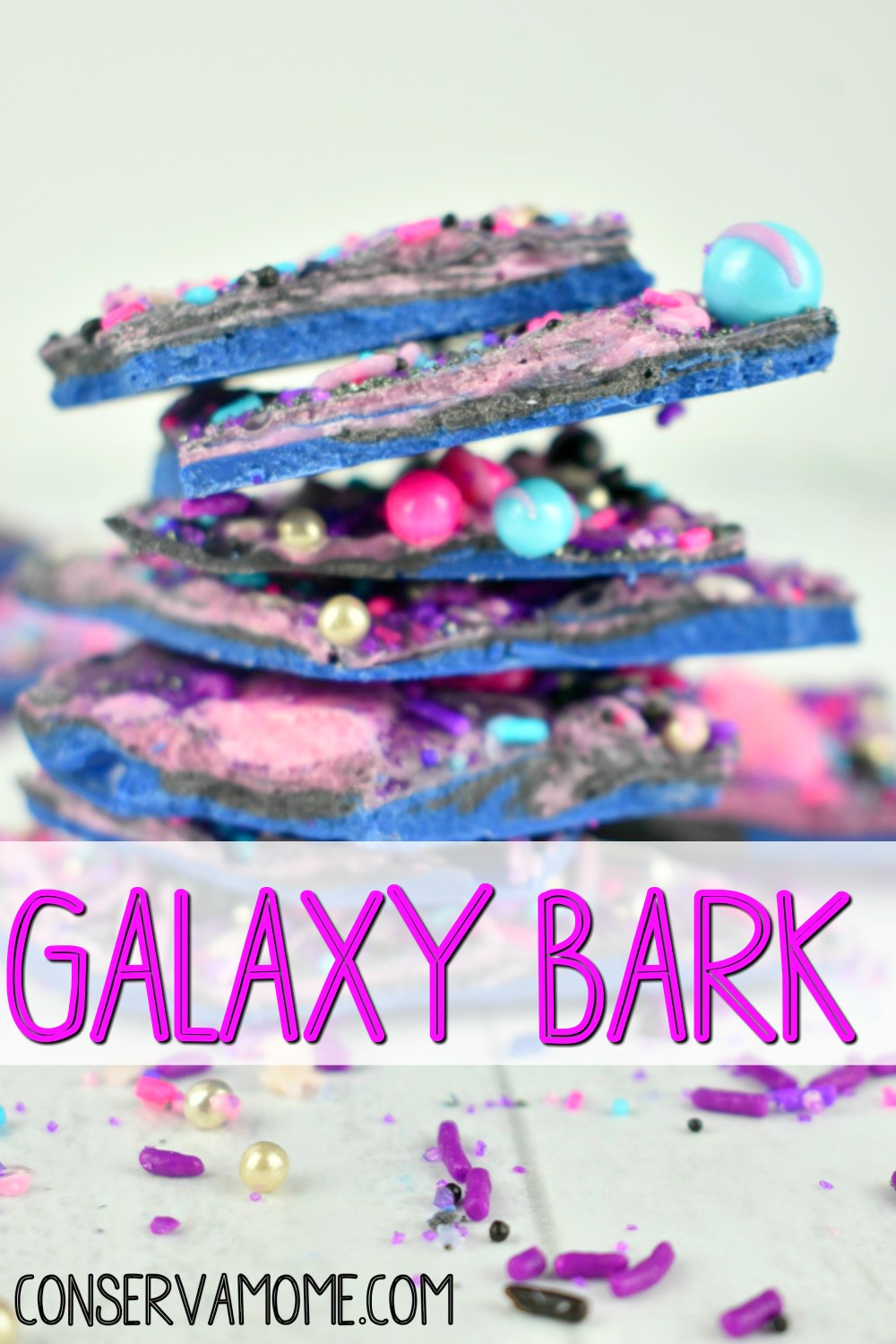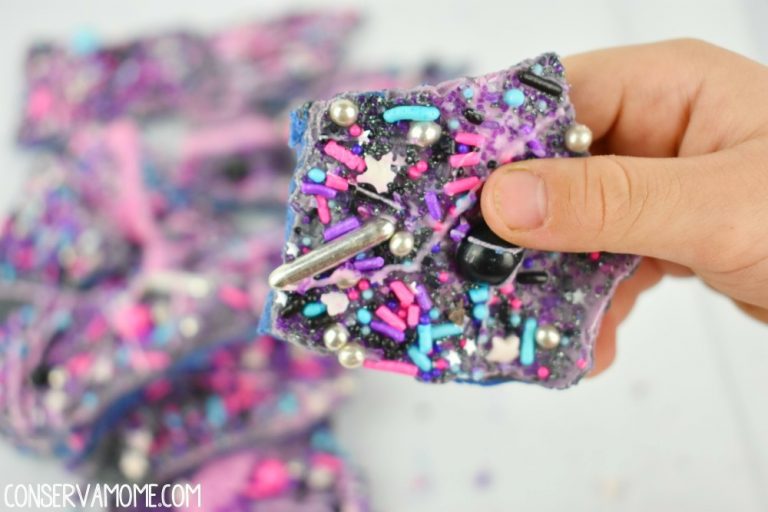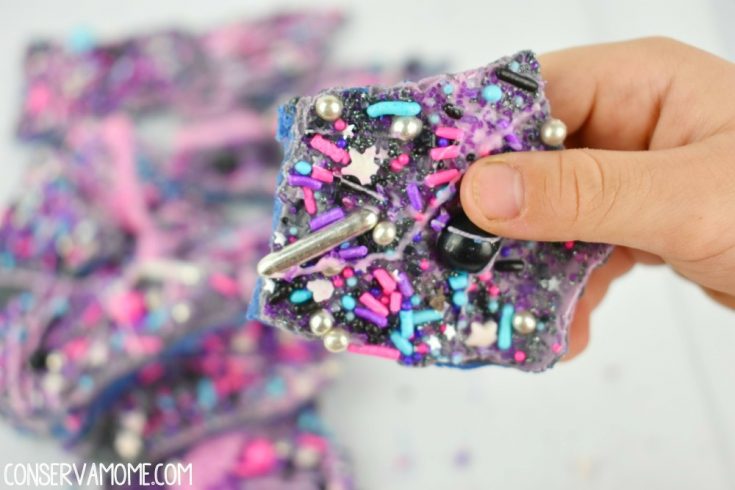 Yield:

varies
Easiest Galaxy Bark Recipe Ever!
This delicious and easy to make Bark recipe is simply the Easiest Ever Galaxy Bark Recipe. Find out how fun and easy it is to add this Galaxy themed recipe to your life!
Ingredients
1 cup of   Black Candy Melts
1 12 oz  bag Blue Candy Melts
1/2 cup of   Pink Candy Melts 
1/2 cup of  Purple Candy Melts
Milky Way Sprinkles
Silver sanded sugar
Instructions
Melt the blue melting chocolate per package directions and spread over a parchment lined baking sheet.
Melt the black chocolate and drop globs of it on the blue.
Then melt the rest of the colors (Pink and purple) and drop by spoonfuls over black and blue.
Take a knife or toothpick and swirl the colors around.
Sprinkle the nonpareils, sugar and jimmies all over the chocolate.
Let the chocolate harden and then break it into pieces.