Tired of the endless fighting when it comes to bedtime and waking up with your little ones. Find out how I'm able to sleep train my little guy thanks to the Good night buddy sleep training solution clock. I received this Good Night Buddy Sleep Training Clock free of charge in exchange for my honest review. All opinions are entirely my own.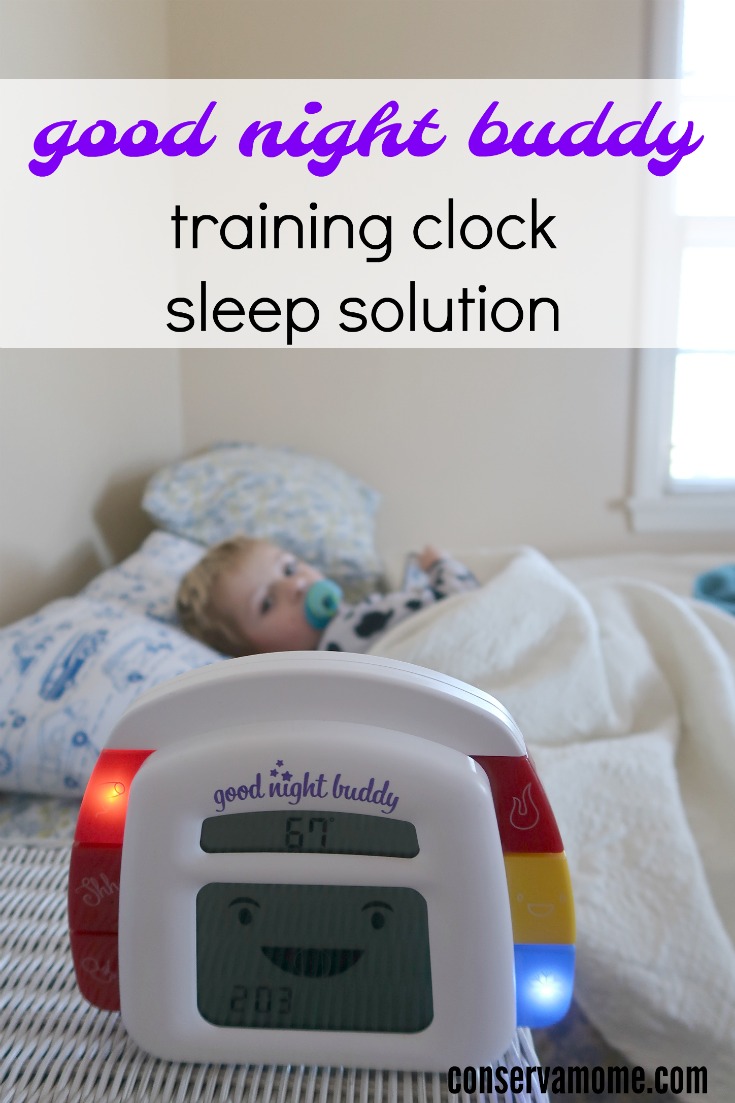 Disclosure: *This post contains affiliate links. That means that if you make a purchase after clicking on a link I may earn a small commission at no extra cost to you.
Good Night Buddy by Sleep Whisperer Ingrid Prueher
Several months ago I had reached my wits end when it came to my three year old's sleep regression. I had read books and articles, listened to podcasts, and talked to every mom I knew. We had tried sticking to the old routine, changing to new routines, making charts, giving rewards, using punishment, co-sleeping, everything.
I tried so many things that my son and I were both starting to get confused on expectations and the bedtime battle usually ended around 1:00am with both of us crying and falling asleep in exhausted heaps – me on the floor, him in his bed – if I was lucky.
All I can say is, I wish we had had the Good Night Buddy Sleep Training Clock sooner.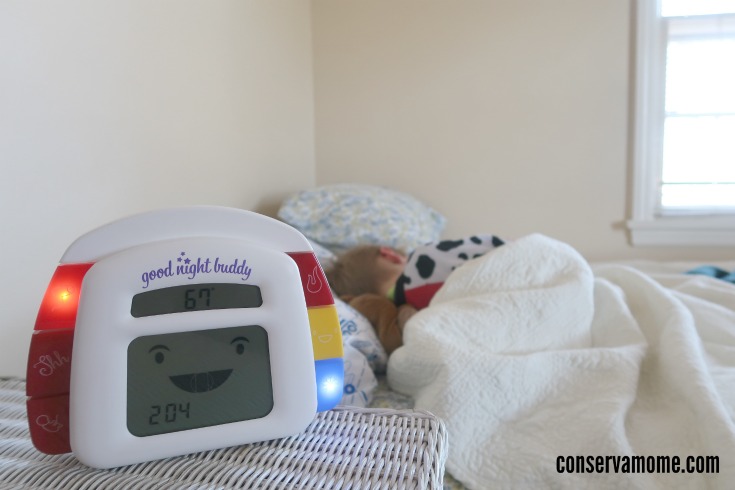 Now, I will say, the Good Night Buddy Sleep Training Clock is probably not going to answer all your prayers if you don't also stick to some sort of routine. But, in a truly miraculous fashion, this clock came into our lives at exactly the right time.
So now, with clear expectations and a simplified routine, the Good Night Buddy Sleep Training Clock helps us get through bedtime with ease and [usually] zero tears.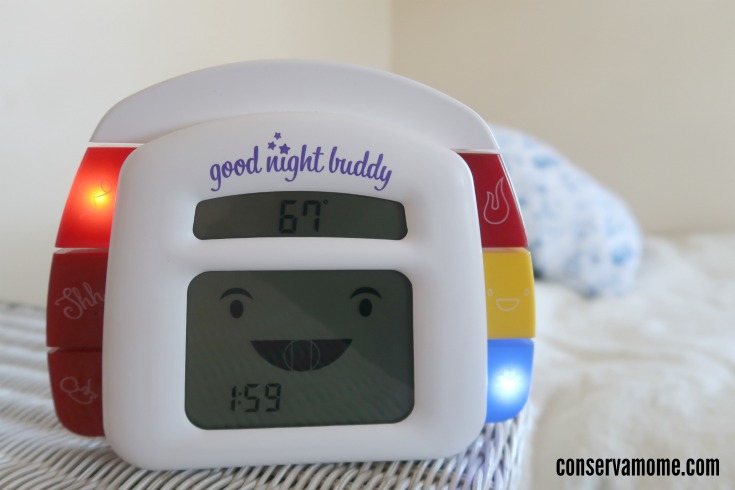 The Good Night Buddy Sleep Training Clock lets you set the bedtime and the wake time. The face on the clock starts to yawn 15 minutes before sleep. Then it turns to an orange glow and closes its eyes while children are supposed to be sleeping. When it's time to get up the clock glows green and opens its eyes. I love that kids don't need to be able to read numbers to use this clock.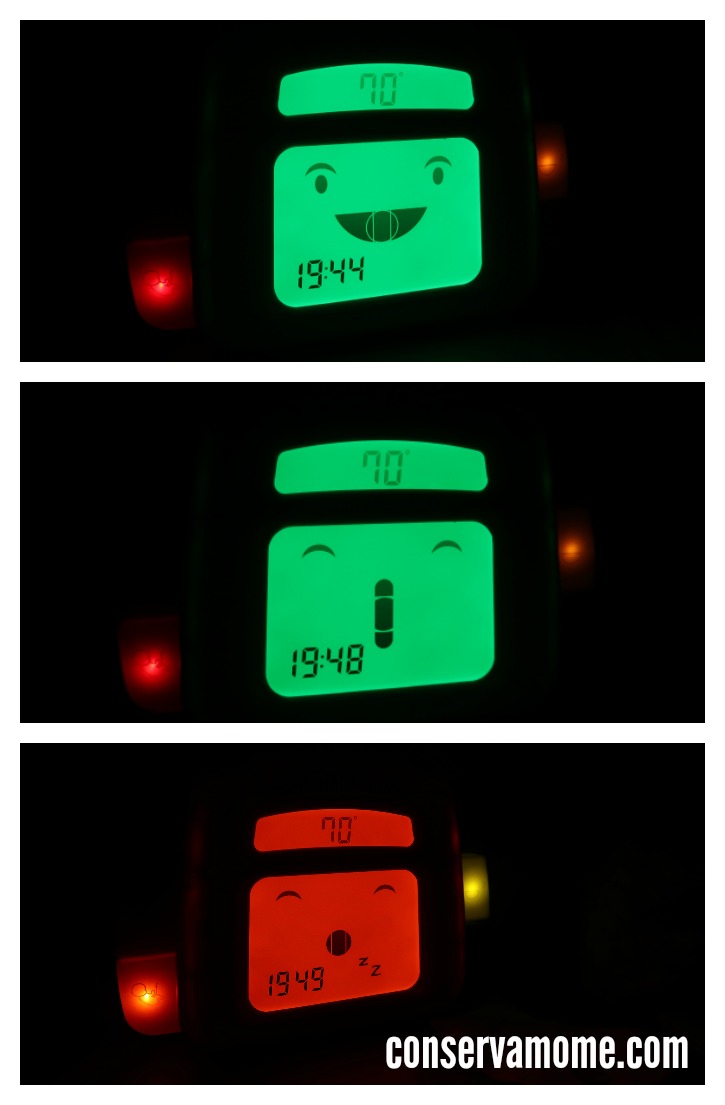 Sleep training solution For Little ones
Another thing I love about this clock is that there are three white noise options. My three year old's favorite is the heartbeat sound.
The other choices are a hairdryer and radio static.
There is also a temperature gauge that tells the temperature of the room. It also has a lights on the side that let parents know if the room is too hot, too cold, or just right. All in all, this clock has been an excellent addition to our bedtime routine.
This clock is made by Ingrid Prueher a Rock star in the Sleep training world and someone I personally trust when it comes to tackling sleep issues. This clock is perfect especially for transition times like Daylight savings times.
You can buy the clock online and it makes a wonderful gift for baby showers, first birthdays, or just because you know a sleep deprived parent.