Although 2020 has been an interesting year, I've had a lot of fun putting some great post together for my readers. I wanted to recap some of my top post from this year. So check out Conservamom's Top 10 Posts of 2020.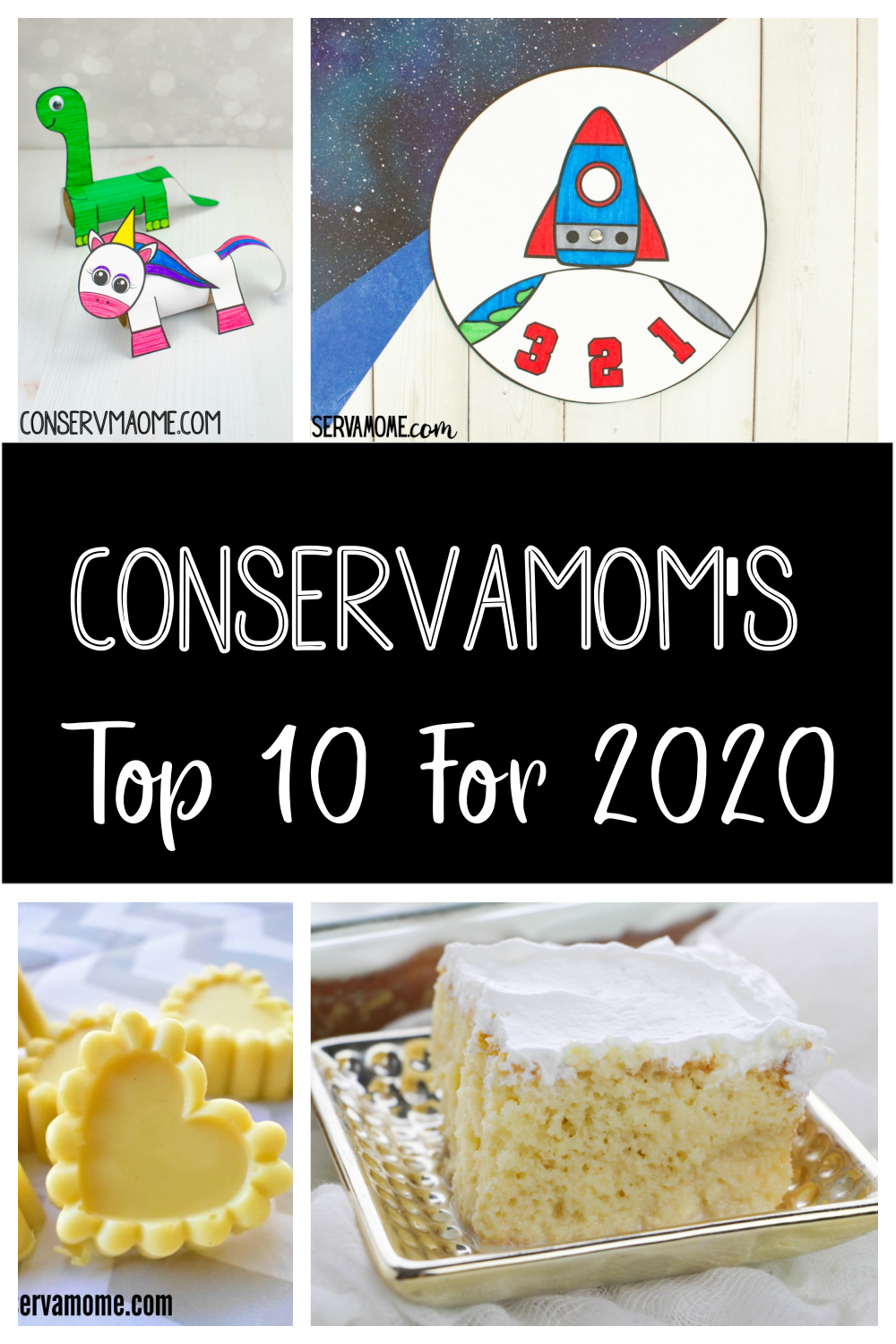 Conservamom's Top 10 Posts of 2020
Can you believe 2020 is almost behind us? It's been such an insane year and life has changed so much. We're probably all very different people from who we were at the beginning of 2020. That being said it's important to look at the good that did happen this year. As the phrase goes "So far you've survived 100% of your worst days". So with a new year comes a new beginning and it's time to look forward. But before I do I want to bring you some of my top 10 posts. From recipes to crafts these posts have been Conservamom's top posts!
Regardless of the dumpster fire of a year I'm so grateful for all of the support my readers have given me this year. From the comments to the shares you have all made this year wonderful.
Please know how much I appreciate all of you and hope that 2021 is an amazing year for all of you.
That's why I wanted to do something a little different on the last day of the year.
I've joined together with some amazing bloggers in a fun Top 20 posts of 2020 Blog hop. Make sure and check them out at the end of my top 10 posts!
Now without further ado, check out my Top 10 Posts of 2020. This fun post will recap the top 10 posts of 2020 here at Conservamom!
Top 10 Posts of 2020
I've had a blast bringing some amazing crafts, recipes and articles your way. These are 10 of my top posts of 2020. From delicious recipes to fun crafts I hope you'll enjoy this fun round up of the Top 10 Posts of 2020 at Conservamome.com!

I hope you've enjoyed my posts now for a fun treat. I've joined with some amazing blogs to bring you their top 10 posts for 2020. Make sure and head over to their pages to check them out. These are some of my favorite pages and I know you'll enjoy checking them out as much as I love to!
Make sure and click on the pictures below to check out the Top 10 posts of 2020 at some of my favorite blogs!
Our Crafty Mom Blog's top 10 of 2020
Simple Nature Decor Blogs top 10 of 2020
Sustain my Craft habit's top 10 of 2020