The taste and flavor of this Tres Leches Cake will make you want to skip dinner and just head straight into dessert. This delicious latin dessert recipe will become a favorite in your home. Not only is it rich and wonderful, but it's dense and moist as well. It's one dessert recipe that you just might break the rules for.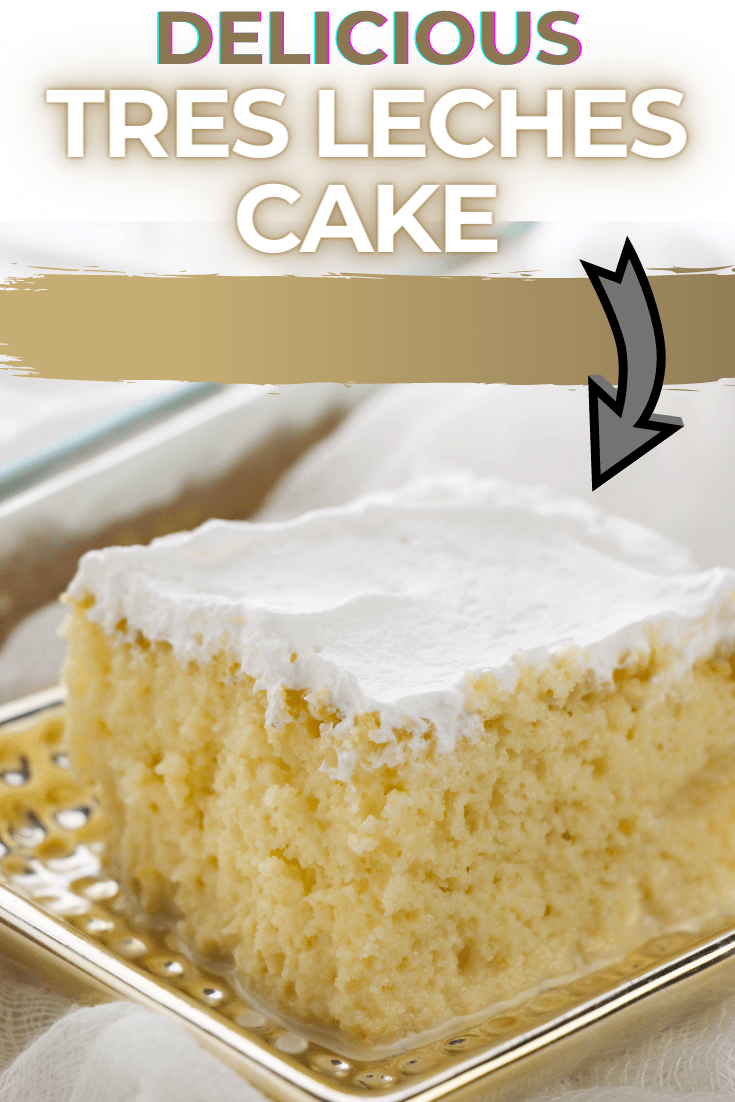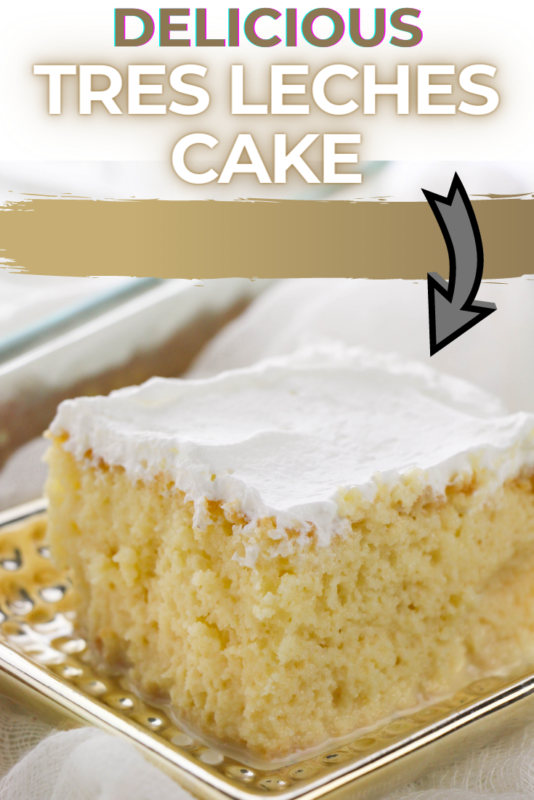 This post contains affiliate links. That means that if you make a purchase after clicking on a link I may earn a small commission at no extra cost to you.
Tres Leches Cake
There's always room for dessert, right? At least that is what I tell myself when I'm going in for a slice of this homemade cake. It's no secret that cakes are good…but this cake? It's out of this world delicious. This recipe is one I grew up with in Miami. I remember when my Tia Cuca would make this for parties. It was always one of my favorite recipes.
Although it's a traditional Mexican recipe most countries in Latin America have adopted it as their own. Although, for years I thought it was actually Nicaraguan. Recipes of this delicious rich cake appeared on the can of Nestle's condensed milk early on in Latin America & the Caribbean which attributes for its popularity and reason why most Latin countries claim it as their own.
Whatever or wherever it came from this is one of my favorite desserts. It's probably one of the original versions of the poke cake.
And since this type of cake basically means that it's made with "three kinds of milk", you know that it's going to be so good! A lot of people compare it to the texture of a sponge cake and I think I'd have to agree.
I love the fact that this cake doesn't have a heavy frosting but instead light and fluffy whipped cream topping!
It's rich delicious and everyone will fall in love with this rich dessert. You can even try my chocolate tres leches recipe.
What you'll need to make this homemade Tres Leches Cake
Dig through your pantry and fridge and gather up these simple ingredients.
1/2 cup butter, softened
1/2 cup oil
1 1/2 cups white sugar
4 eggs, room temperature
2 teaspoons vanilla extract
3 cups flour
1 Tablespoon baking powder
1 teaspoon salt
1 1/4 cups milk, room temperature
12 oz of can evaporated milk
14 oz can sweetened condensed milk
1 1/2 cup heavy whipping cream
For the whipped cream frosting:
1 1/2 cup heavy whipping cream
1/4 cup sugar
1 teaspoon vanilla extract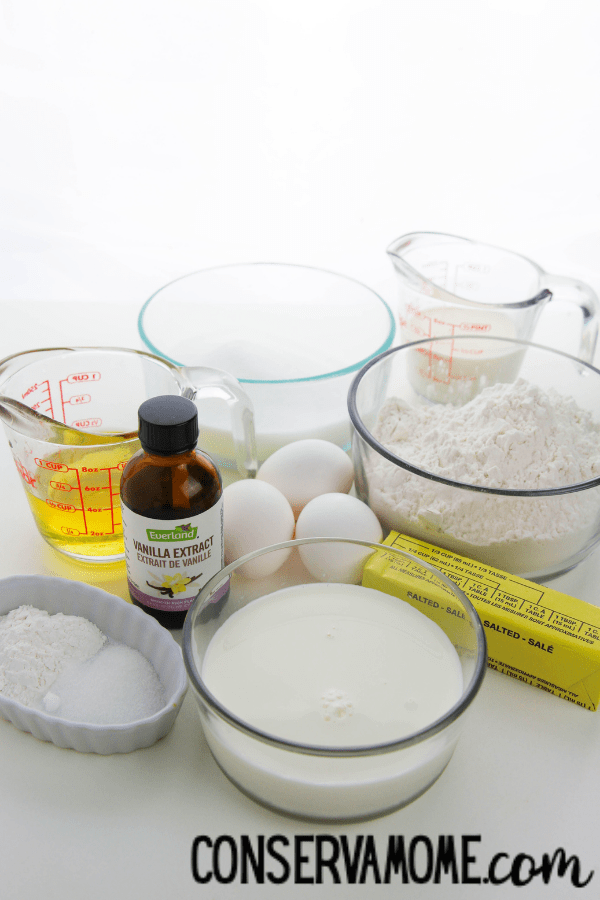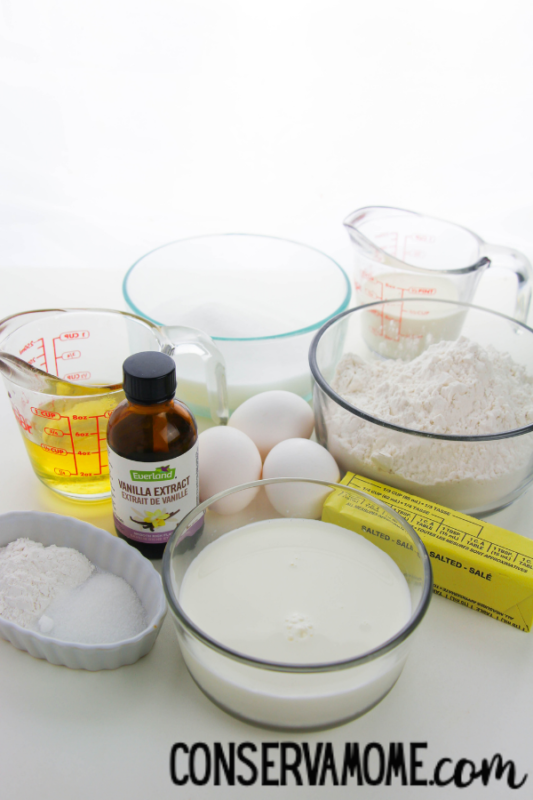 How to Make Tres Leches Cake
Preheat oven to 350F.
Grease and line a 9" x 13" casserole dish. Set aside.
In a large bowl, beat together the butter, oil, and sugar until light and completely combined.
Add eggs, one at a time, beating after each addition, then the vanilla extract. Set aside.
In a medium-sized bowl, stir together the flour, baking powder, and salt.
Gently fold half of the flour mixture into the butter mixture, then the milk, then the remaining flour mixture.
Pour the batter into your prepared casserole dish and bake for 35-40 minutes, until an inserted toothpick comes out clean.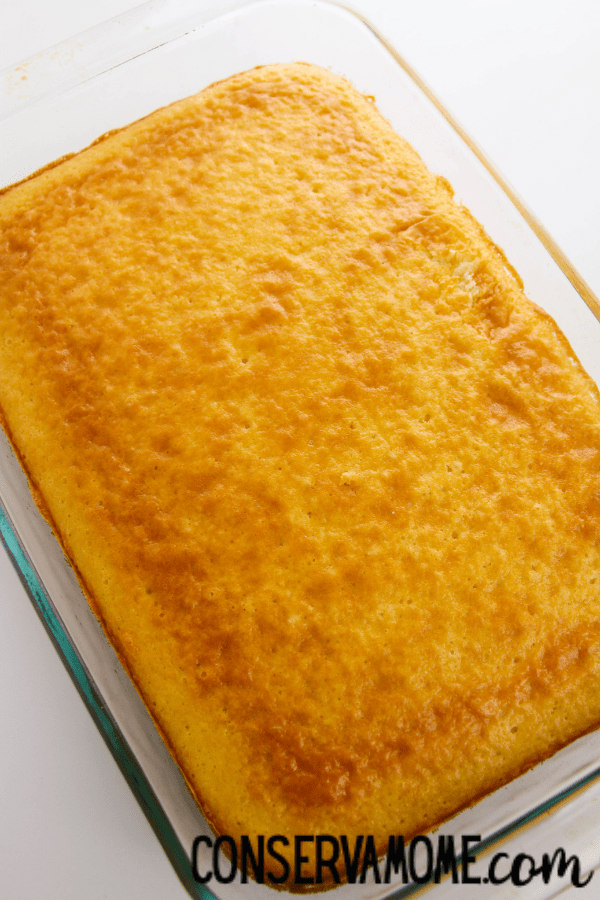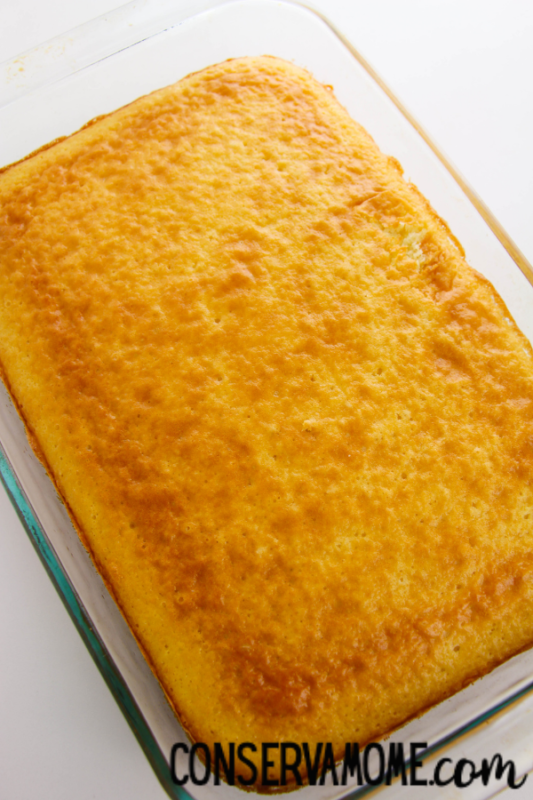 While the cake is cooling, use a skewer to poke holes all over the cake.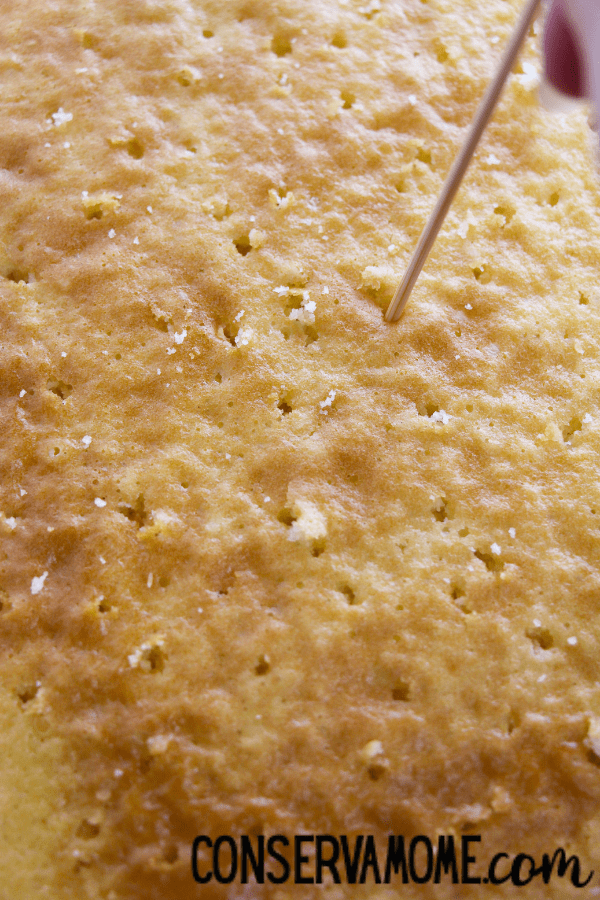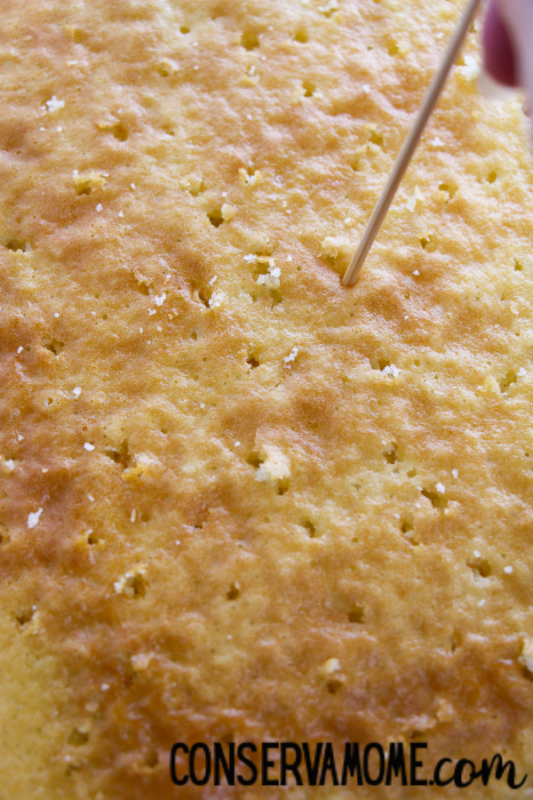 In a large bowl, combine the evaporated milk, sweetened condensed milk, and heavy whipping cream until completely combined.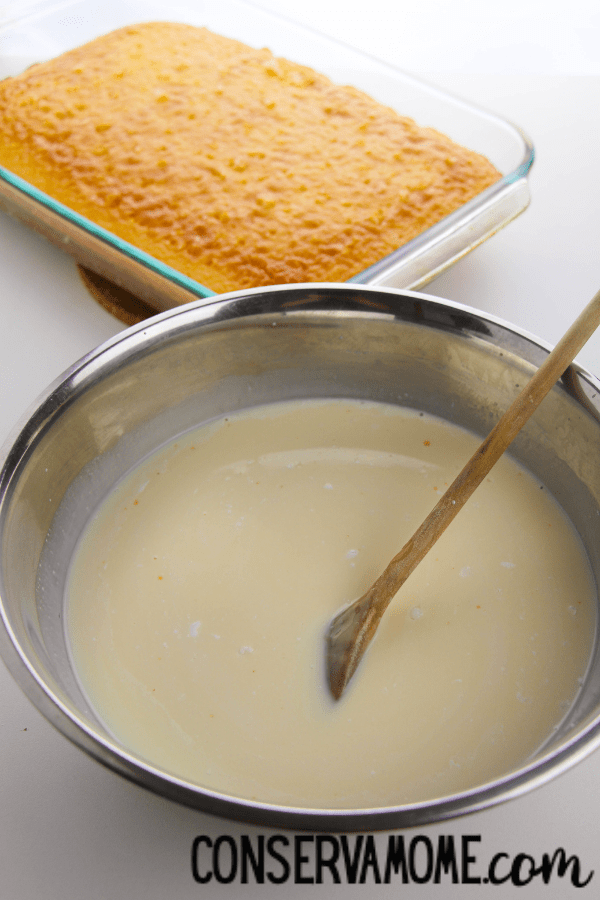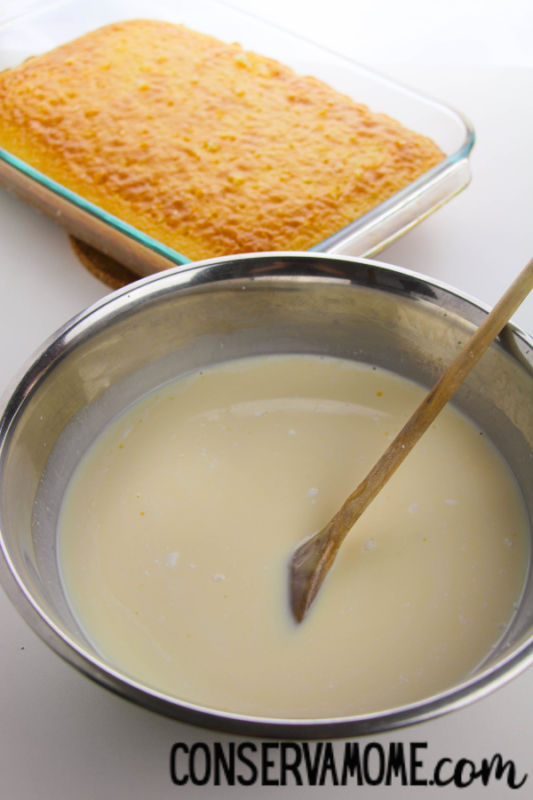 Pour the milk mixture over the cake and then refrigerate until completely cooled. (Overnight is best.)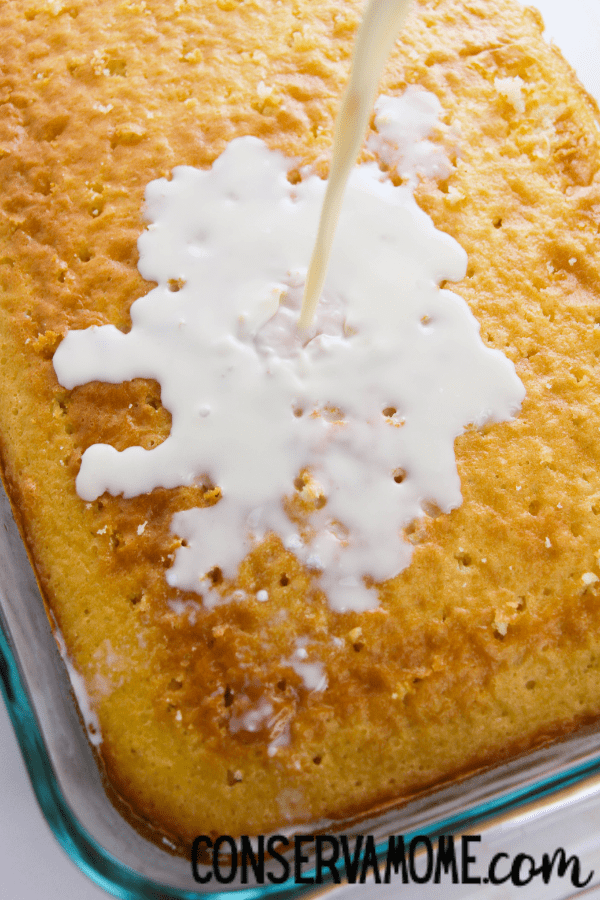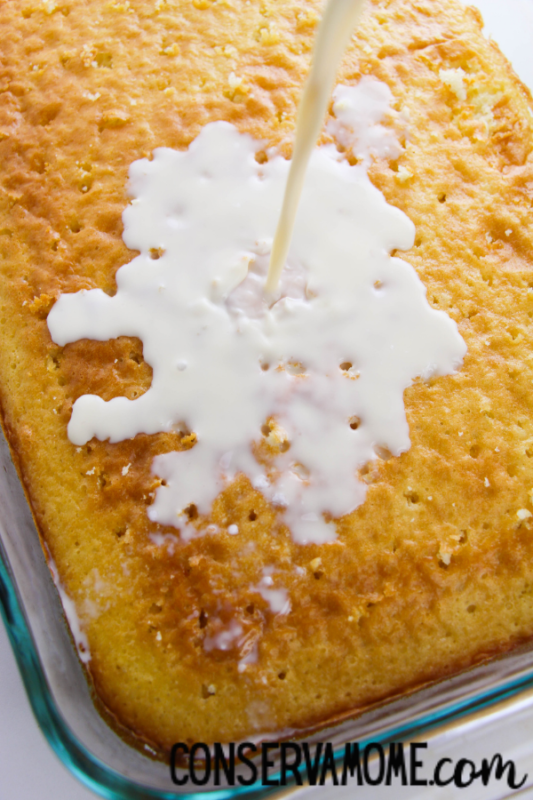 Once the cake is fully cooled, beat the heavy whipping cream for 4 minutes with an electric mixer, then add the white sugar and vanilla extract and continue to beat for 2-4 minutes until light, fluffy and thick.
Smooth the whipped cream frosting over the finished cake and serve.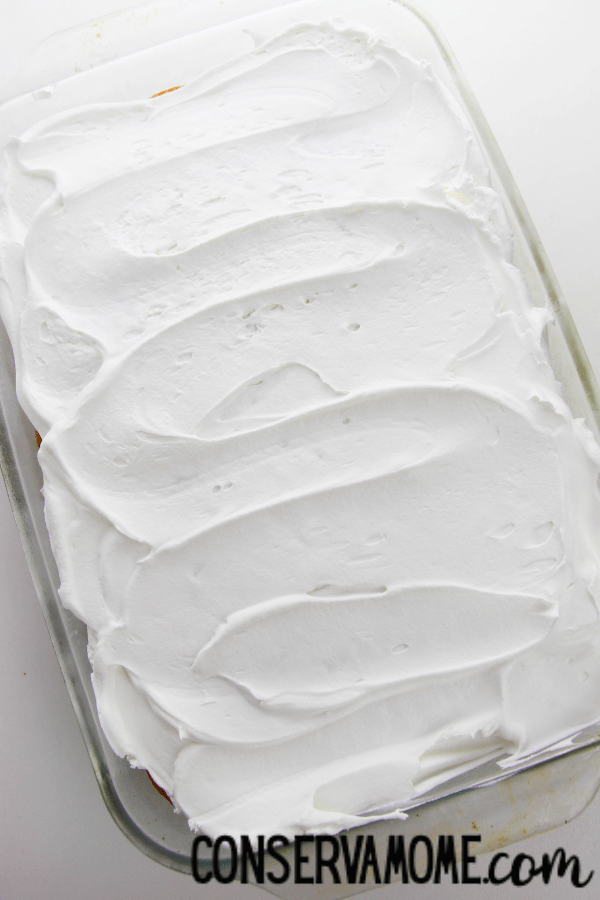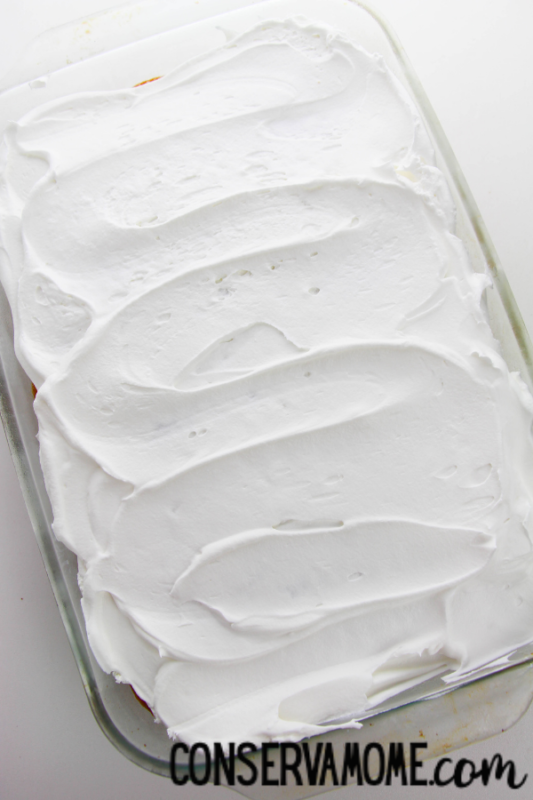 Tips for Making Tres Leches Cake
Due to the ingredients in the cake, be certain to store it in the fridge. It needs to be kept at a cool temperature for the best results!
This cake is best served fresh as freezing it for later is possible, but it will change the taste and texture of the cake.
Try covering with the whipped cream as close as possible to serving. Because it's a "Whipped frosting" it will lose its fluff after a while.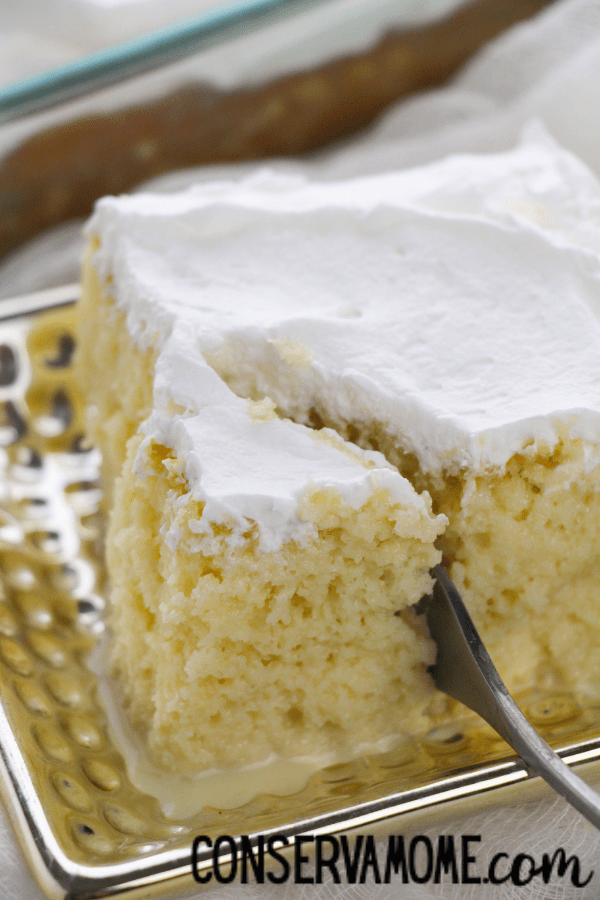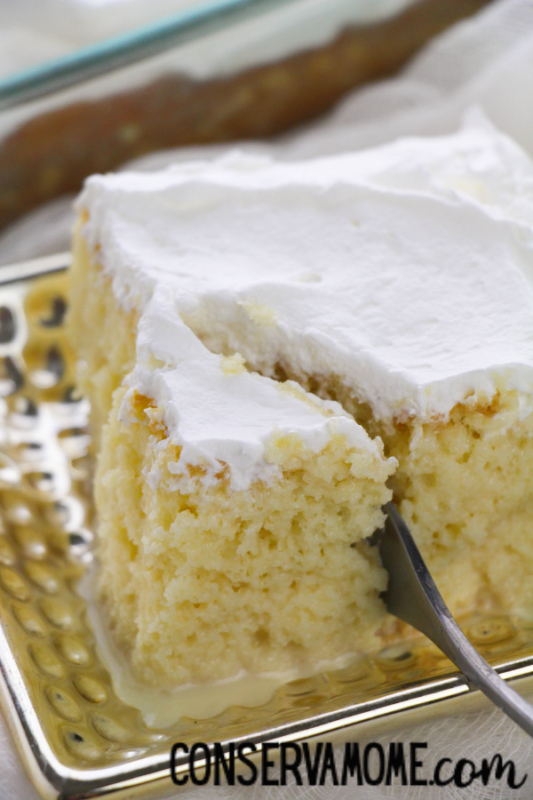 Make sure to pin this delicious recipe below and share!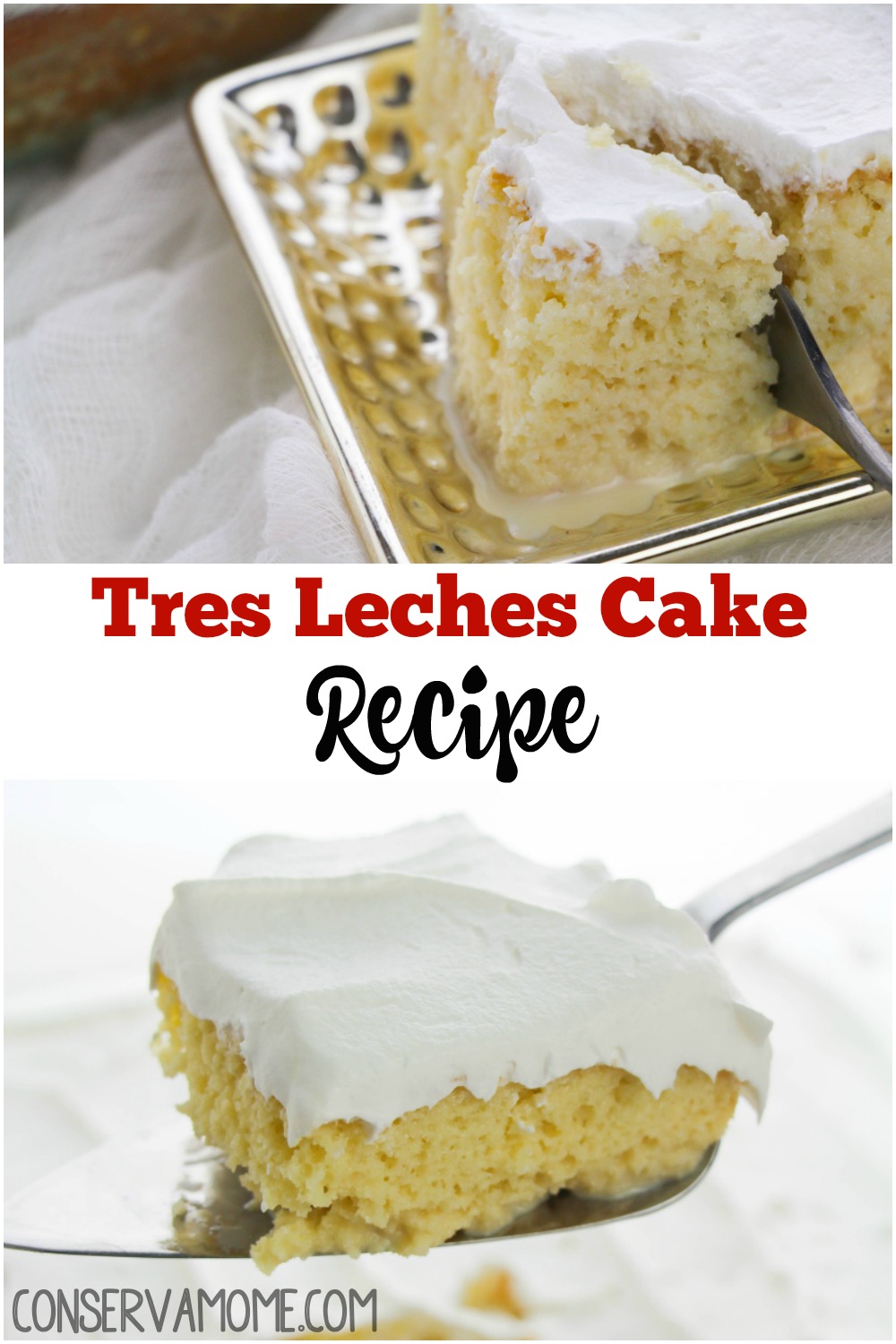 Finally, Looking for another traditional Hispanic recipe? Check out my Traditional Cuban Flan Recipe.