Looking for the delicious taste of Chocolate and peanut butter hearts at home? Then check out this delicious recipe that tastes just like Reese's Chocolate Peanut Butter Hearts.
*Post contains affiliate links.
Chocolate Peanut Butter Hearts- Just Like Reese's
We're huge fans of the delicious combination of Chocolate and peanut butter in our home. There's just something absolutely delectable about those little treats. Whenever the seasonal favorites like the Trees, Hearts or Eggs show up you can bet we're buying them. However, why wait for the seasonal or wonder what's really in it when you can make your own with 4 delicious ingredients!
I don't dip them all the way because A. I always feel like they lose their shape when you do. B. I HATE dipping and C. this is a much faster way of doing it than waiting hours for the peanut butter to harden, then losing half of it in the chocolate etc…
You'll get a gorgeous Chocolate and peanut butter heart just by assembling in 3 easy steps! So check out below how delicious and amazing this treat can be. Plus look how gorgeous the finished product is!
What you'll need:
1/2 cup of Peanut Butter
1 1/2 cups of Powdered sugar
1/4 cup of melted butter
1 bag of chocolate candy melts –I use Wilton's Cocoa ones that are delicious and don't have that fake chocolate taste but you can definitely upgrade to the Ghirardelli melting wafers.
Begin by melting the chocolate wafers over a double boiler. You can microwave it but I always feel like I have more control with the double boiler method because it will help keep it warm while you layer the chocolate and peanut butter.
Peanut Butter filling:
Mix powdered sugar, peanut butter and the butter.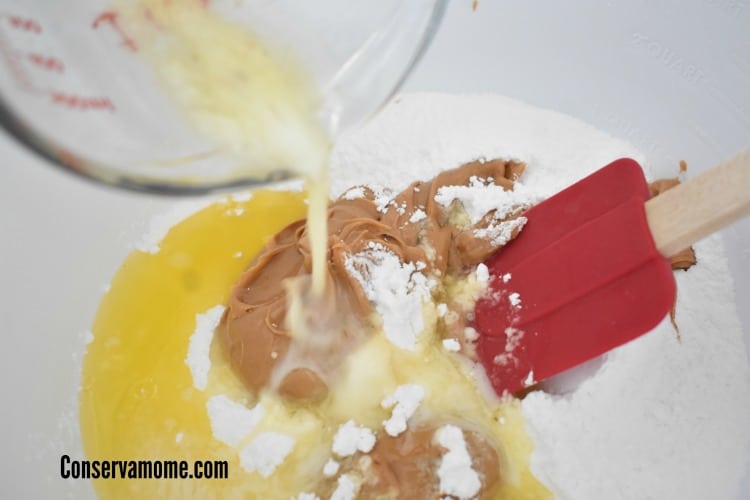 It will create a peanut butter paste.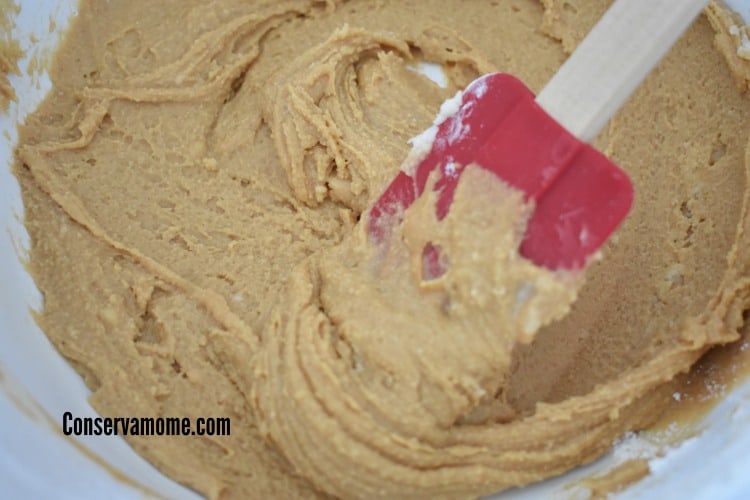 Now assemble:
Add a small amount of chocolate to the mold.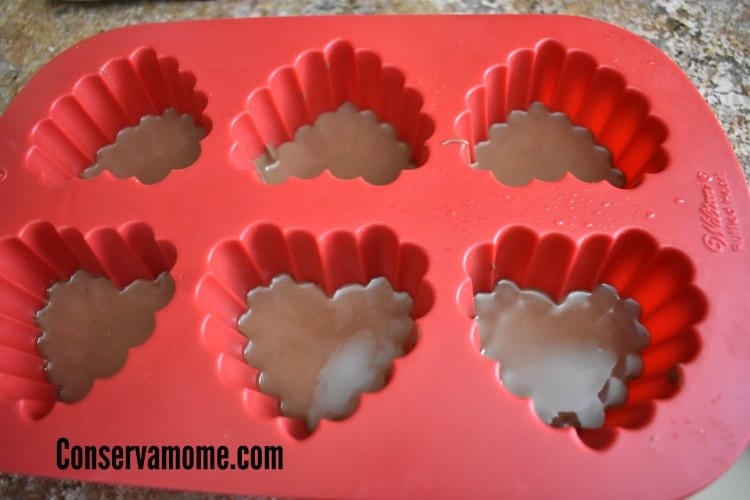 Then lightly shake side to side to make sure it's spread evenly. Put in freezer for 5 minutes . Then add the peanut butter mixture. Light layer as well and shake lightly side to side . Put in freezer for 5 minutes. So it firms up a bit for the final layer of chocolate.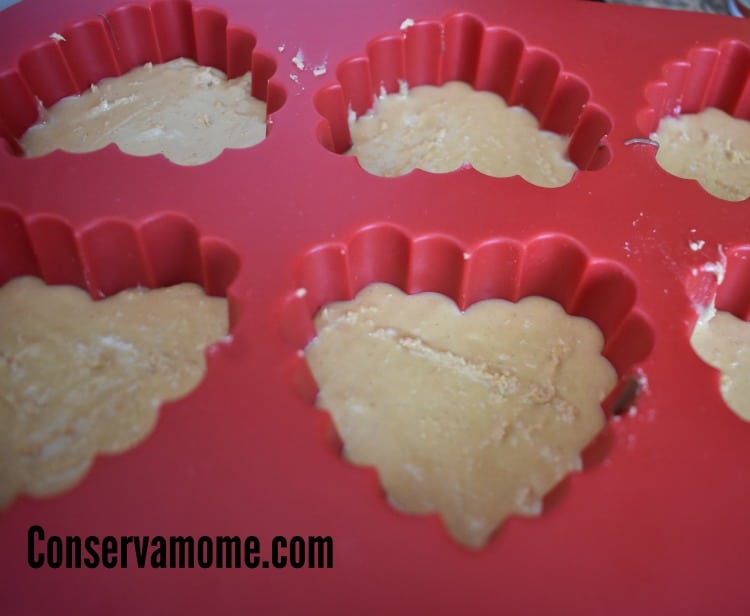 Finally, add final layer of chocolate, shake side to side to make sure its spread evenly and seamlessly.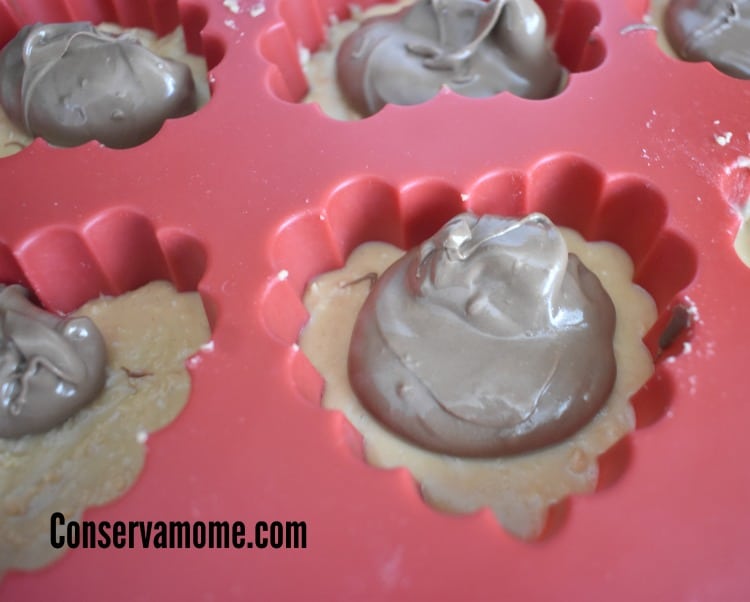 Freeze for about half an hour and then pop them out. You can store them in the refrigerator afterwards.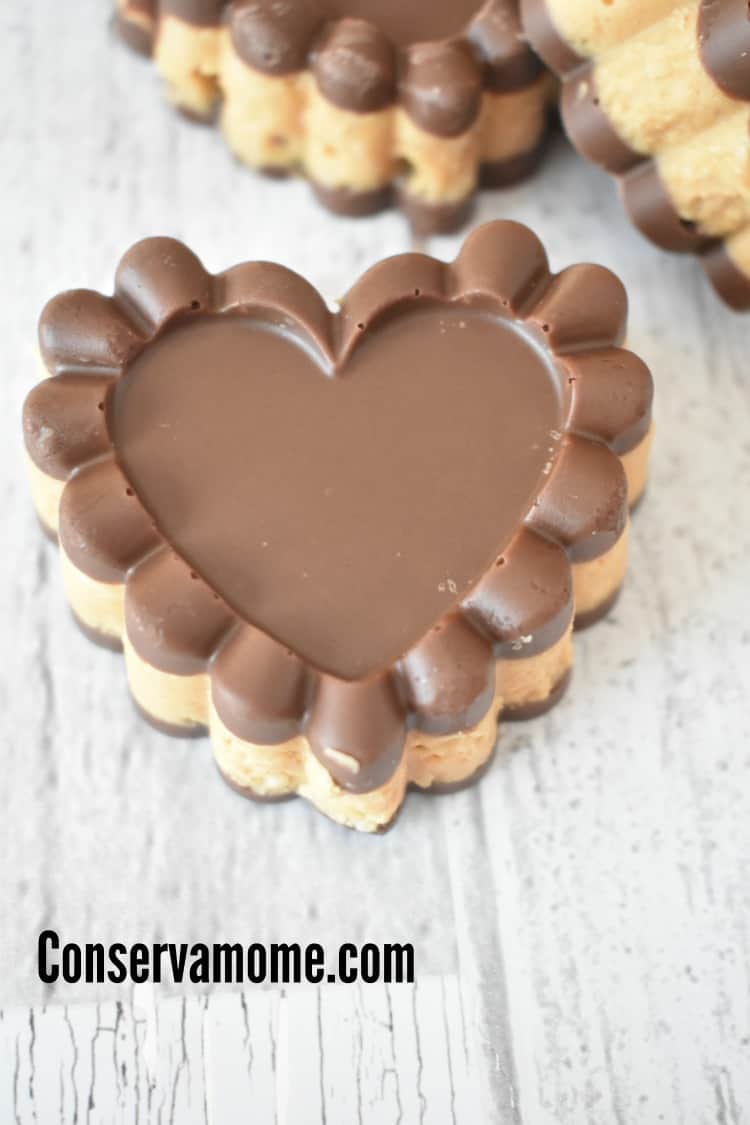 Look at the delicious layering and aren't they beautiful?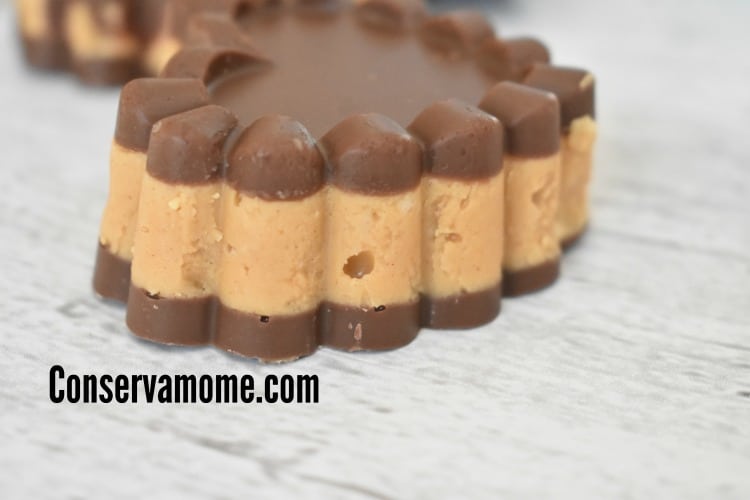 They taste just like the Reese's peanut butter hearts only prettier 😀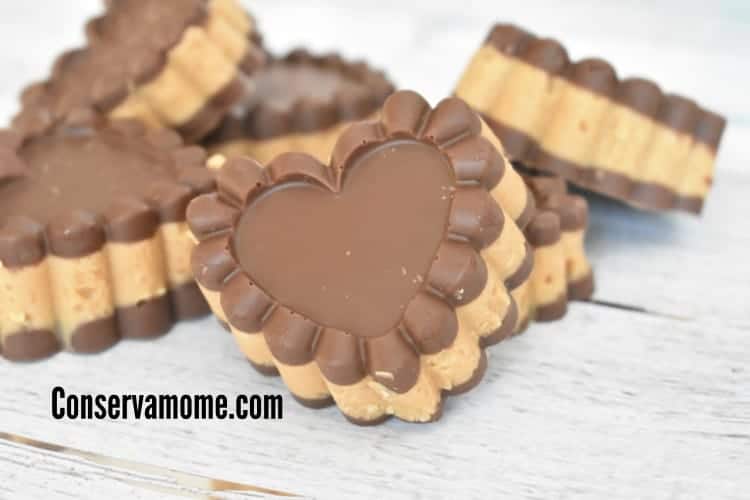 Make sure to share and pin this fun post below: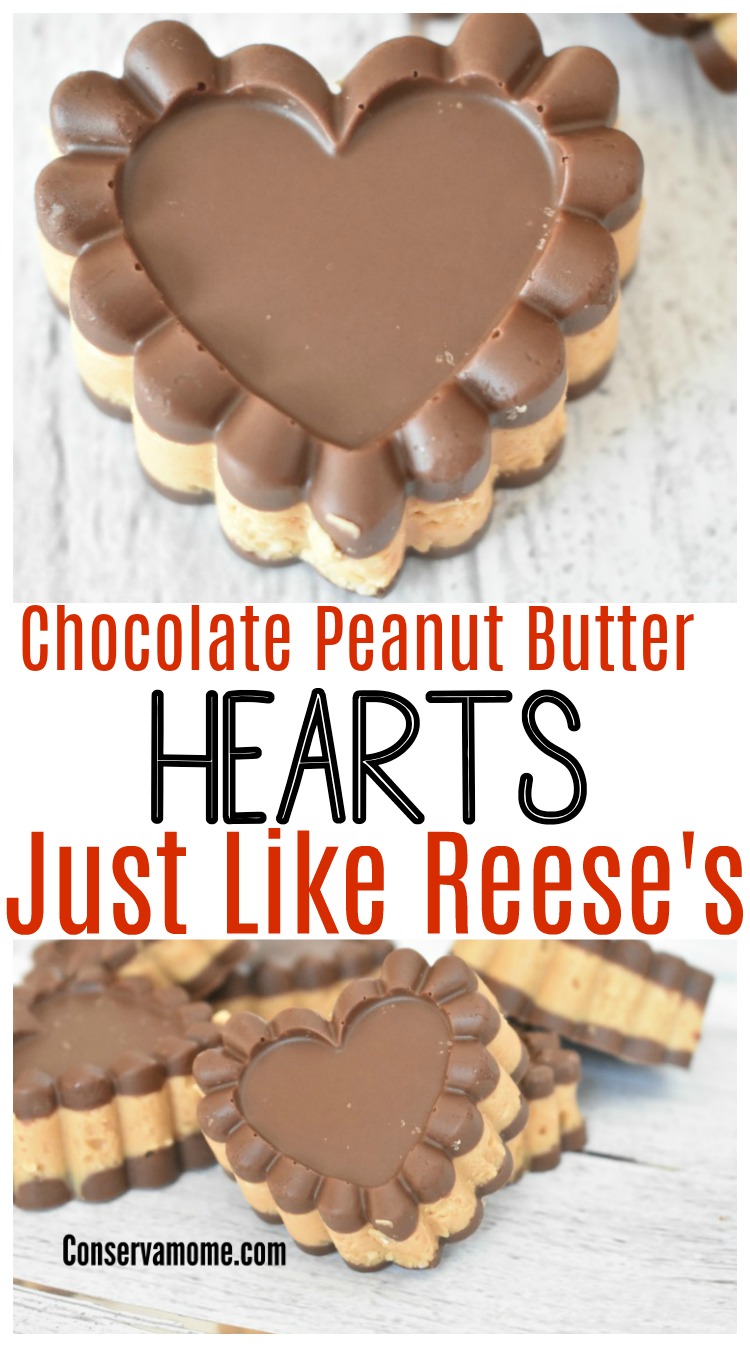 Looking for More Valentine's Day treats? Check out these delicious White Chocolate Fudge bites.