Don't throw money away buying uncrustables. Now you can make them for a fraction of the price with this DIY Uncrustables Freezer Sandwich tutorial – Read on to find out how to make Homemade Uncrustables.

*This post contains affiliate links. That means that if you make a purchase after clicking on a link I may earn a small commission at no extra cost to you.
DIY Uncrustables Freezer Sandwiches
The only thing that can make life hard when you have a big family is meal time. For a long time last year I caught myself lazily buying Uncrustables because it made life easier. Mornings are pretty chaotic and the last thing I wanted to be doing is making sandwiches coupled with the chaos of our morning routine.
However, if you've ever bought uncrustables (and I still haven't found a knock off brand) it will cost you a pretty penny. You can usually find a box of 10 at the supermarket for around $6 and change.
Sure, that doesn't sound too bad, but think about it. How much is a loaf of bread? If you get it at Aldi's like us it will run you between 89-99 Cents. Peanut butter and Jelly will last you forever and the total can run you under $ 6 for both. Which is crazy when you think about what you're paying.
So this summer I had the startling realization as to why couldn't I make my own uncrustables? I mean we're going through a million a week, so why not just make them ahead? So with a little research I found the perfect solution.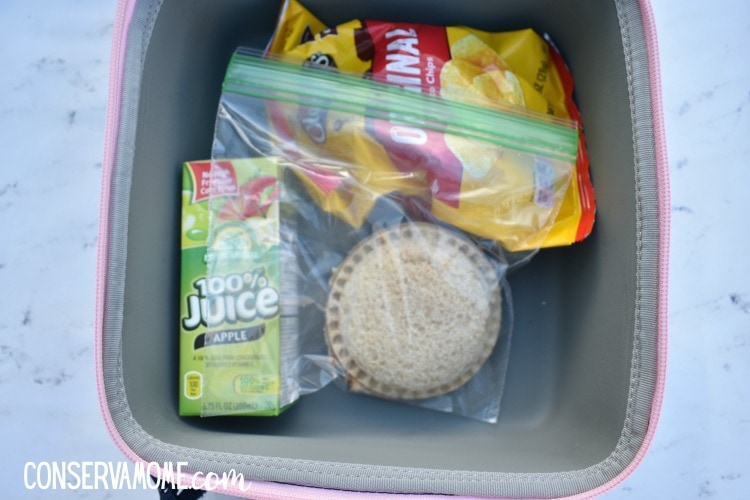 How to make Homemade Uncrustables
So the big thing with this recipe is finding something that not only cuts it but seals the sandwich. I found a few products that cut it and then you can seal it and one in particular that you can find here that cuts and seals at the same time.
All you have to do is put the peanut butter and jelly on the bread (I try to only put it on the center because the rest will be cut out).
I then place the cutter on top press the top down.
It cuts N seals the sandwich leaving your own little homemade uncrustables.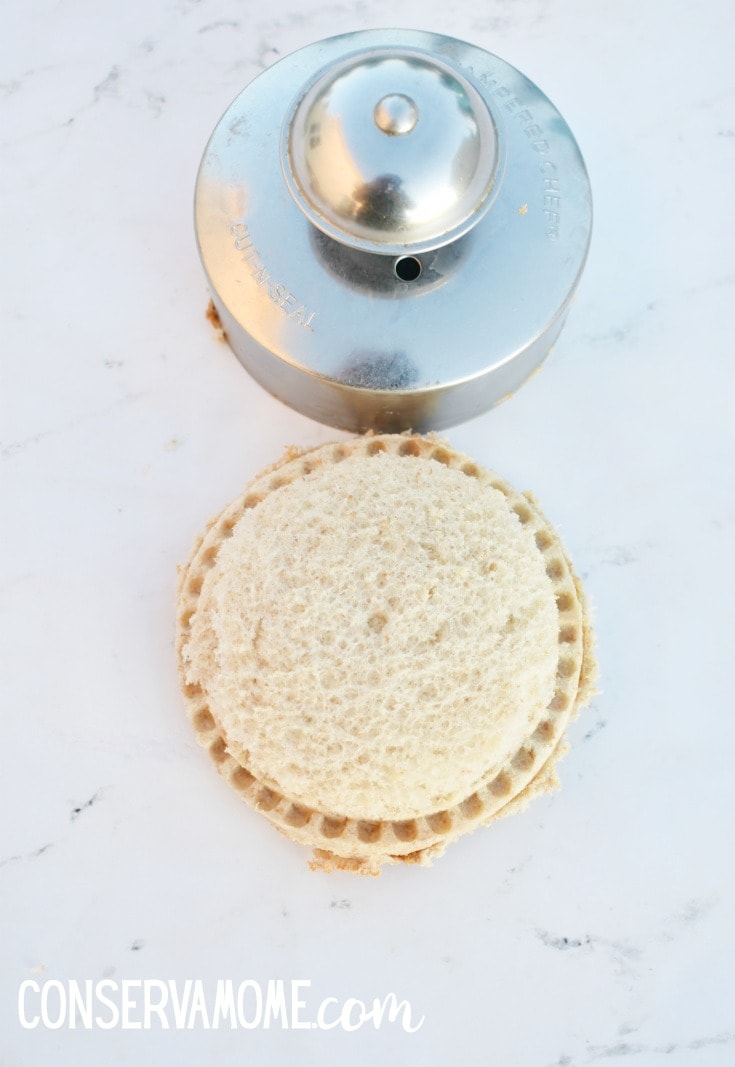 This is the easiest thing ever to make. I'll sit down when my two youngest are napping in the afternoon and I'm trying to catch up on a show and make 2-3 loaves of bread at a time. When you have 4 kids going to school this last about a day…jk..but no seriously.. it will give me about a weeks worth of sandwiches give or take.
Once I have the little DIY uncrustables made I will freeze them flat on a cookie sheet in ziploc bags, then transfer them to a larger freezer bag or bin in the freezer to keep them together.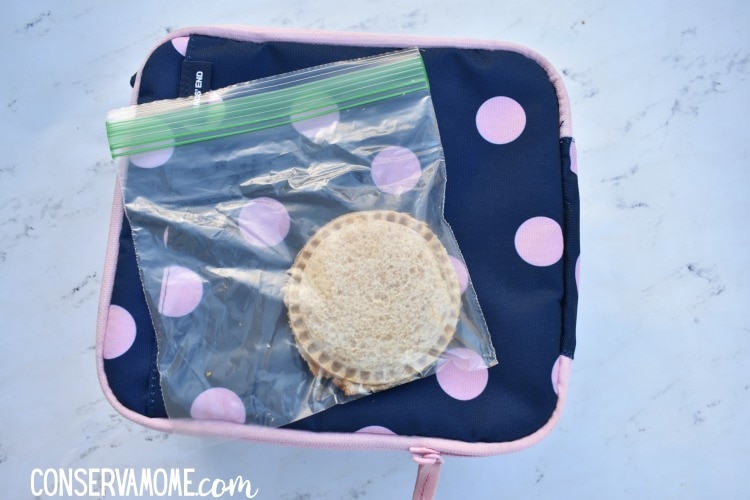 What blows my mind is how easy they are to make.
Because NOTHING gets wasted in our house, I save the crusts for French toast casserole. I just place them all in a bag in the refrigerator in case they have some jelly on it still and use it to make a French toast bake.
I may be a hot mess with so many things in my life, but this is a small check mark in my columb.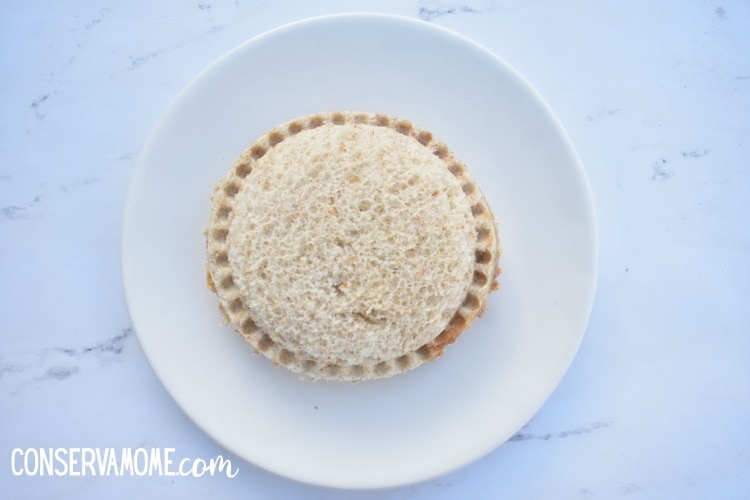 Parenting Hack for the Win!
I'm telling you these are perfection. Most important this means you can have lunch made ahead of time freeing your mornings up. I have one child in charge of packing the lunches. They know just grab the sandwich, a drink and 1 thing from bin A and another thing from bin B finally a fruit or a bag of veggies.
Easy peasy lunch!
This has been a game changer. Best of all you can get creative. One daughter likes to make nutella and jam sandwiches, another one likes to make them into little ham and cheese sandwiches. The sky's the limit.
This is also perfect for making little tea sandwiches for a gathering or event.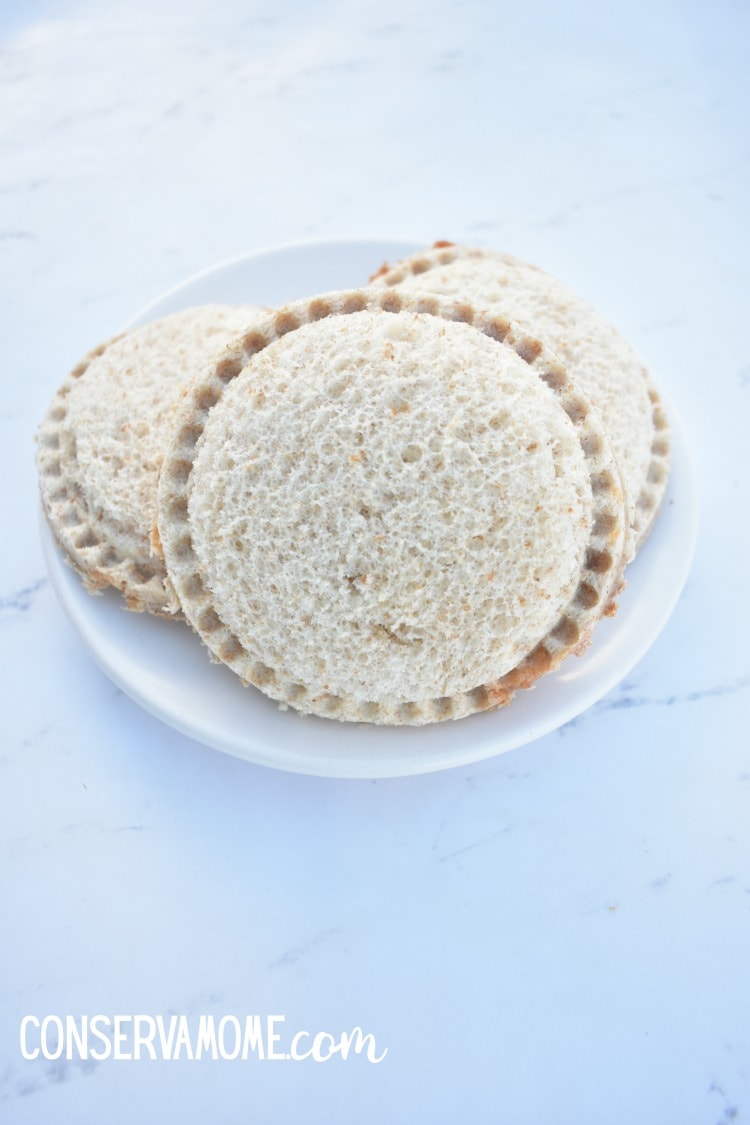 Make sure and pin this post below and save for later. Don't forget to share with friends you think might love saving money,time and sanity.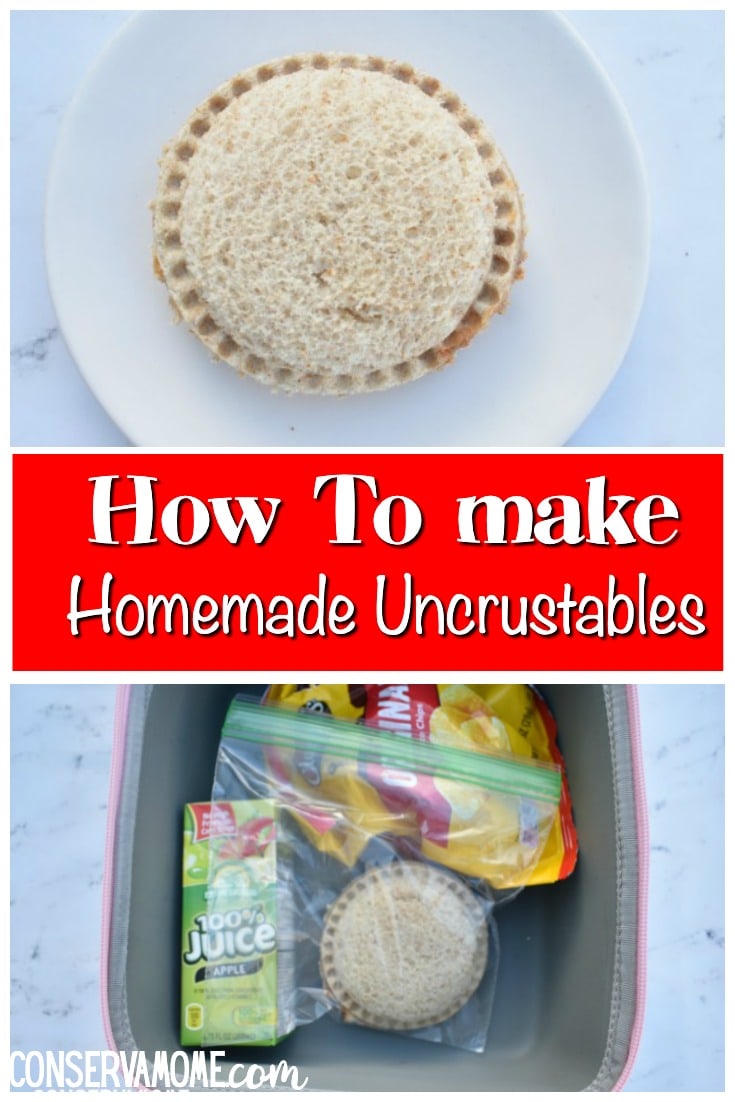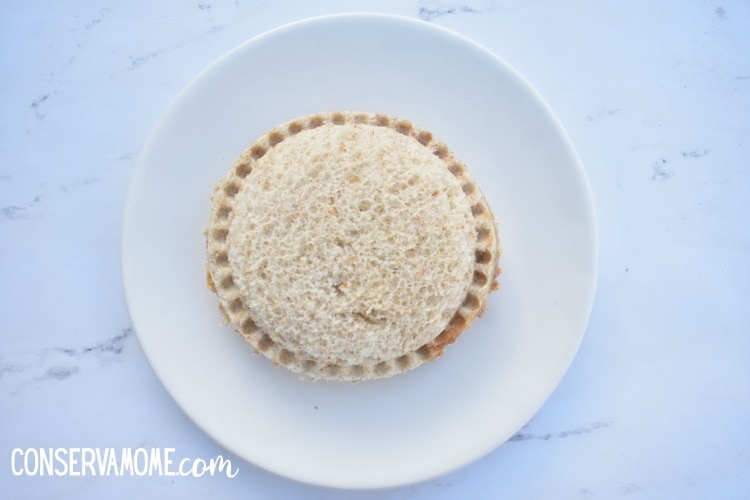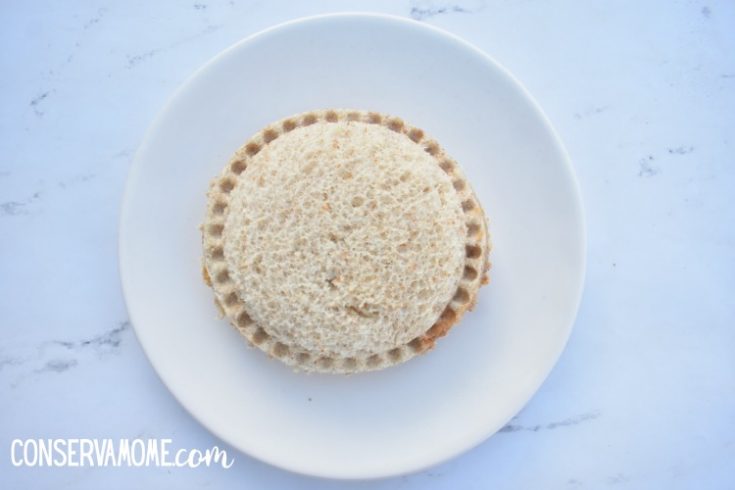 Yield: Homemade Uncrustables
DIY Uncrustables Freezer Sandwiches -How to Make Homemade Uncrustables
Prep Time: 2 minutes

Active Time: 1 minute

Total Time: 3 minutes

Estimated Cost: Under 5.00

This crazy easy recipe will help you make homemade uncrustables. These freezer sandwiches are a quick and easy lunch idea you can make ahead of time, freeze and serve for lunch. Find out how to make homemade uncrustables here.
Materials
Peanut Butter
Jelly
Bread
Instructions
1.Spread peanut Butter and Jelly over bread and close sandwich.
2. Place Sandwich sealer over sandwich and press down.
3. Remove crust and makes sure and push sealer down.
4. Place in individual ziploc bags.
5. Freeze individually flat (in ziplock bags) on a cookie sheet.
6. Store all the uncrustables in a larger ziploc bag or in a freezer bin.
Notes
* I make a few loaves at a time and freeze them. Depending on the amount you use you can have lunch made for a couple of weeks.
Recommended Products
As an Amazon Associate and member of other affiliate programs, I earn from qualifying purchases.

Looking for other great parenting hacks? Check out these Inspiring family command centers. These will help you organize everything in one place and make this parenting thing look easy.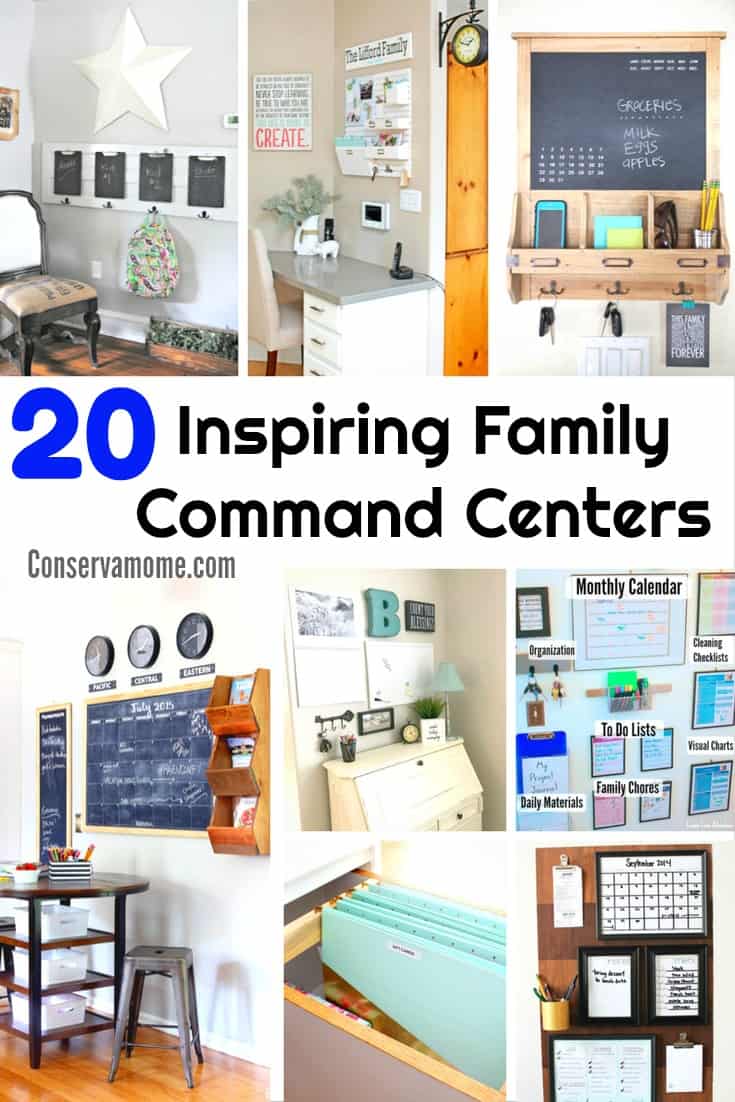 Finally, Ready to make dinnertime easier? Check out these Quick and Easy meals that will take less than 15 minutes to make.