Are you looking for ways to get your family activities organizad? Here are 20 Inspiring Family Command Centers to help you get everyone where they need to on time.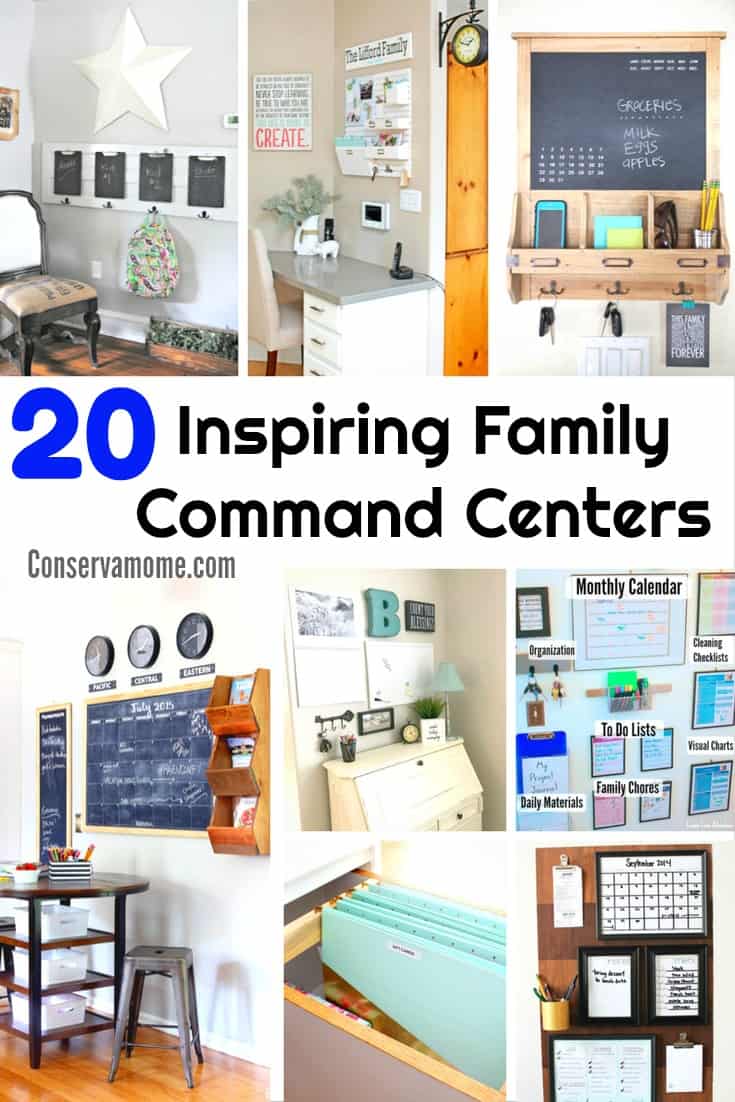 Get organized the Easy way!
As families get busier and busier having a command center becomes essential for many families. With the amount of activities most people are in it's important to not double book or over schedule. These inspiring family command centers are great ideas for people to get all of their activities organized in one simple place for everyone in the family to see. Putting these together will help everyone stay on top of all that needs to get done for a home to run smoothly and as organized as posible.
So check out these 20 fantastic ways to get organized and have an family command center that will help you with the everyday activities, tasks and logistics that a family has to go through, all done with some amazing creativity and style giving you a model perfect setting.
Looking for other organization ideas? Check out these 20 Smart Pantry organization and 20 Clever Storage Ideas.