Here's a fun and easy Homemade Gummy Bears recipe you can make for your kids that only has 4 ingredients. Best of all they're delicious!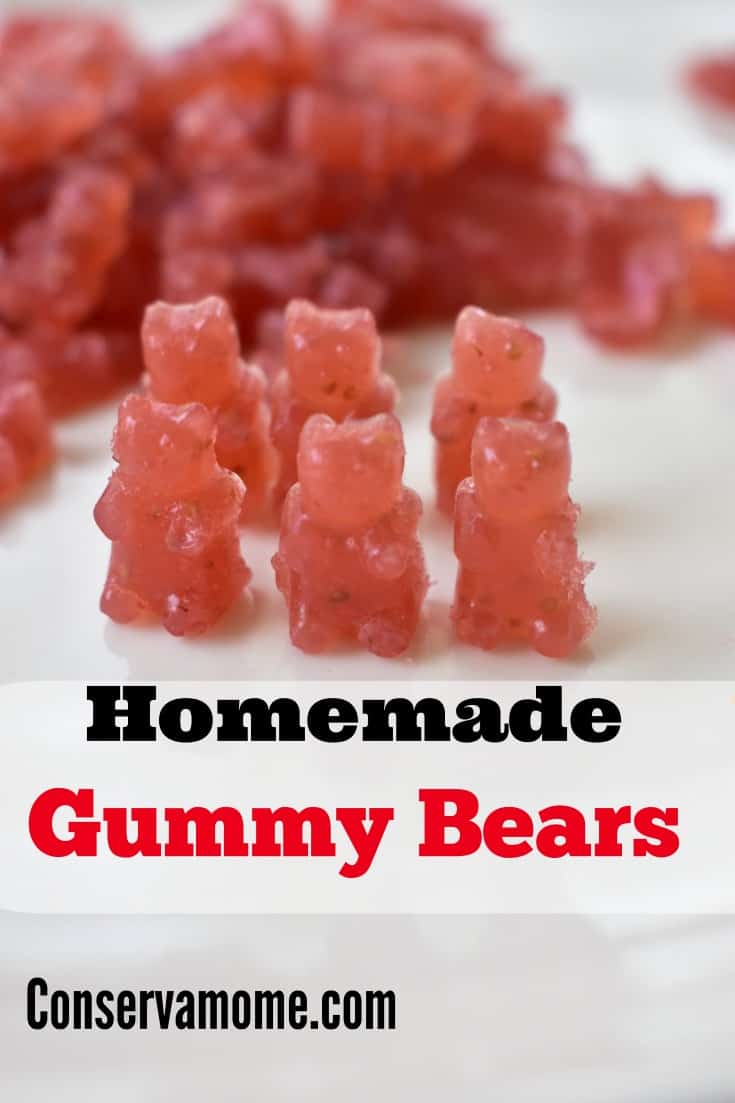 We love gummy bears in our home. It's one of our favorite treats. As a mom I'm not going to lie, I cringe at some of the ingredients you can find in store brand gummy bears. So what better way to give your kids a delicious and fun treat than with Homemade Gummy Bears . These are so easy to make you'll wonder why you never thought of making them before.  Most important considering how their made you
Best of all, You only need 4 Ingredients! How easy is that? Give your kids delicious candy without worrying about all the yucky preservatives you'll find in store bought brands.
Ingredients
2/3  cup pureed strawberries
1/2 cup  water
3 tablespoons honey (you can use less if strawberries are sweet)
3 tablespoons unflavored gelatin
gummy bear silicone mold (find a great one here)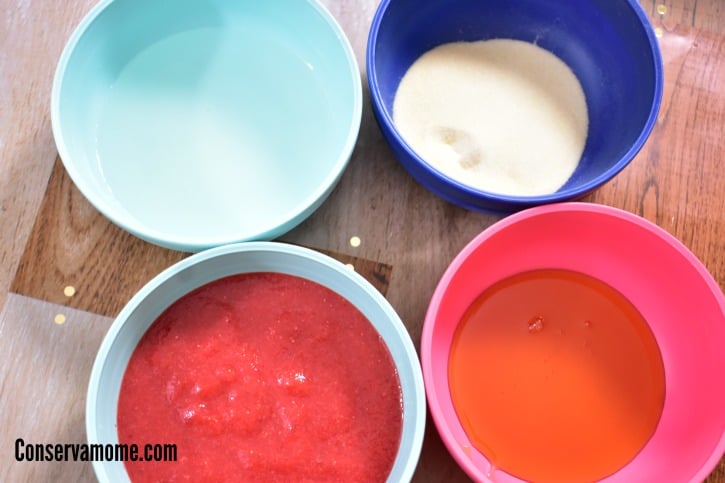 To Begin Puree the Strawberries. You will need about 2/3 Cup of pureed strawberries so about a cup and half of strawberries give or take.  Then over a medium burner heat together strawberries, water, and honey. Mix thoroughly.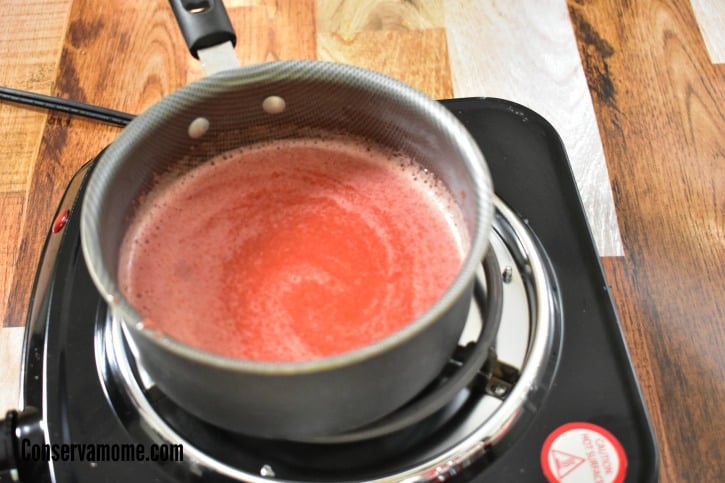 Then slowly add the Unflavored Gelatin. Although the easy one is Knox Unflavored Gelatin which you can find at any store. However, you can find some other great brands including some that are made from grass fed cows.
Continue heating over medium and mix until it forms a glassy consistency. You'll know that the Gelatin is well mixed.
The gummy bear molds come with a drop you will use to fill each spot. It looks time consuming but it will take less than 5 minutes to fill all 3 molds. The dropper really is the star here. 😀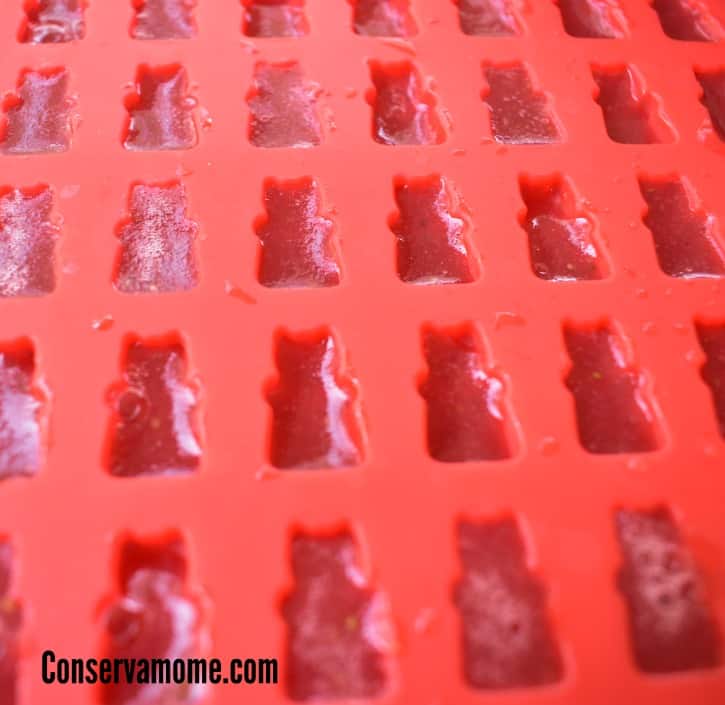 Finally freeze for 30-40 minutes and pop the little guys and gals out of the mold and you have a delicious treat!
Some will look prettier than others but they will all taste AMAZING!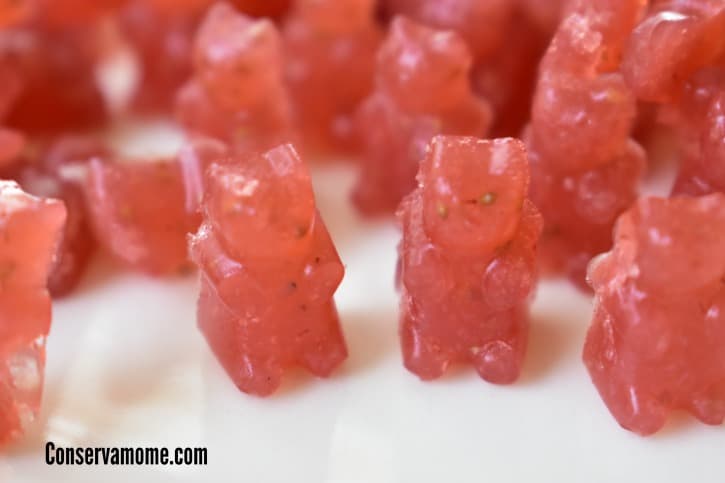 These are so delicious to eat and your family will love them. I promise! Best of all they're softer than normal gummy bears so even your younger little ones can enjoy them (although always watch little ones with small foods)
You can store these in an airtight container in the refrigerator for a few weeks (Although they may not last that long) 🙂
To see the whole process on how to make these delicious treat check out the fun video below:
[mpprecipe-recipe:7]
Save