Practice counting with your preschooler with these fun Candy Corn Counting worksheets. This is a Hands On Preschool Fall Math Activity that will help your preschooler learn while having fun with a fall themed hands on activity.
Candy Corn Math : A Hands On Preschool Fall Math Activity
This year I decided to do a little something different I've done before. I decided to go the homeschooling route for preschool with my 5.0. I really hadn't homeschooled in a while, and we've been busy.
We've been taking art lessons, we've been learning our letters and doing a lot of crafts. Most important we've been having a lot of fun. Because his attention span is very short, I have to get creative with what we've been doing.
I even bought a reading program to help teach him to read. I'll tell you how it goes, but so far so good.
When it comes to Math however, my daughter and I were surprised one day when we both realized he knew how to count to 10. Although it's purely from rote memorization, he is still able to count items.
That's why I came up with this fun activity.
Because fall is so close I can feel it, and well we love candy corn, I knew this one would be a sure hit.
I was right.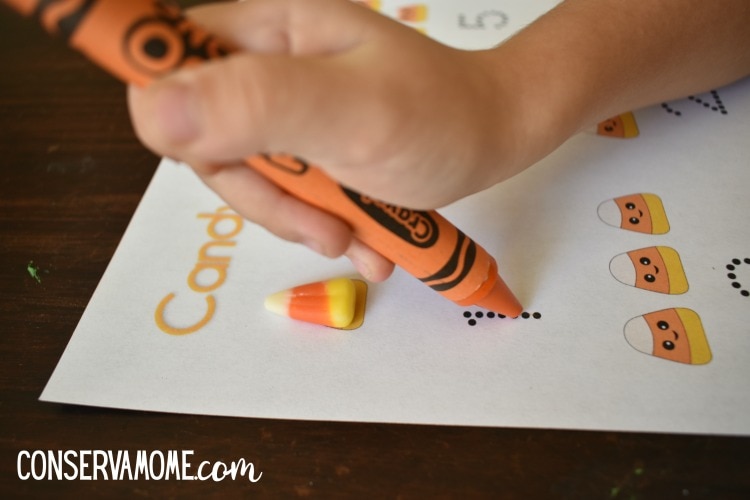 Basically all you need are 7 piece of Candy Corn and these worksheets. You can grab the one with the Candy Corn Counting traceable number worksheet here.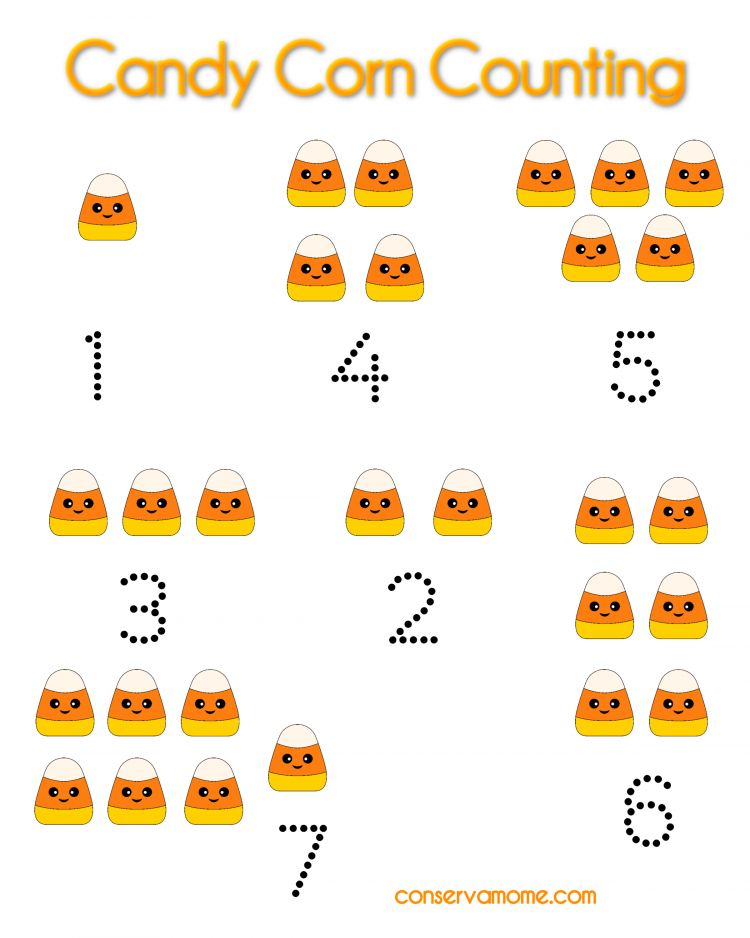 You can grab the Math Fill In Number one here.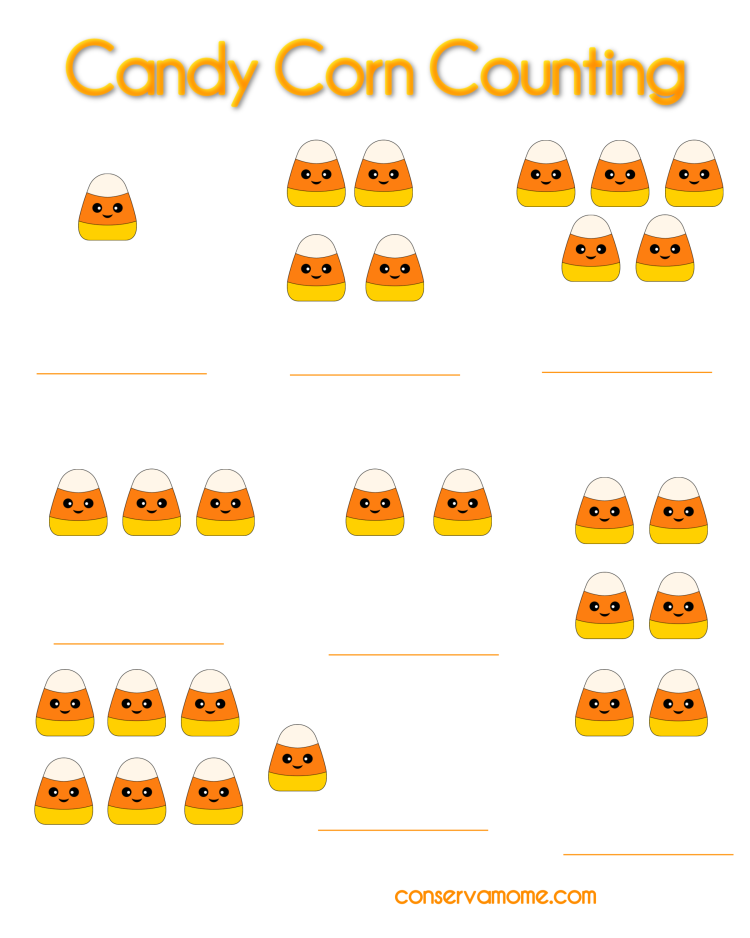 A writing utensil, we use jumbo crayons because he loves the colors and we're *JUST* learning how to use a writing utensil correctly and on paper, IE: No walls, floors or siblings.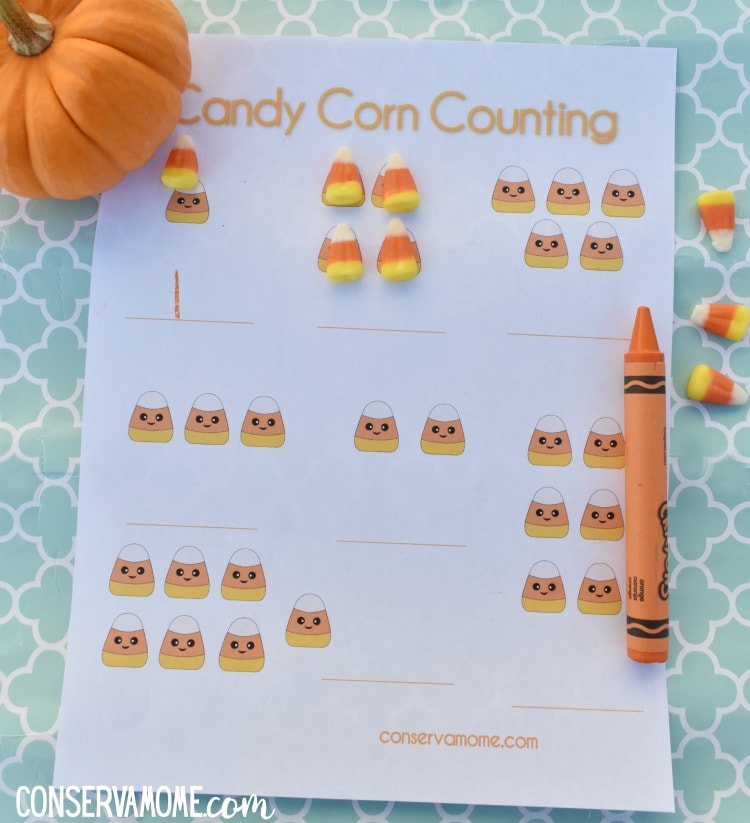 Candy Corn Counting
There are two fun options for different levels. The first shows a traceable number so they can practice and the second gets a little trickier to help them practice number writing.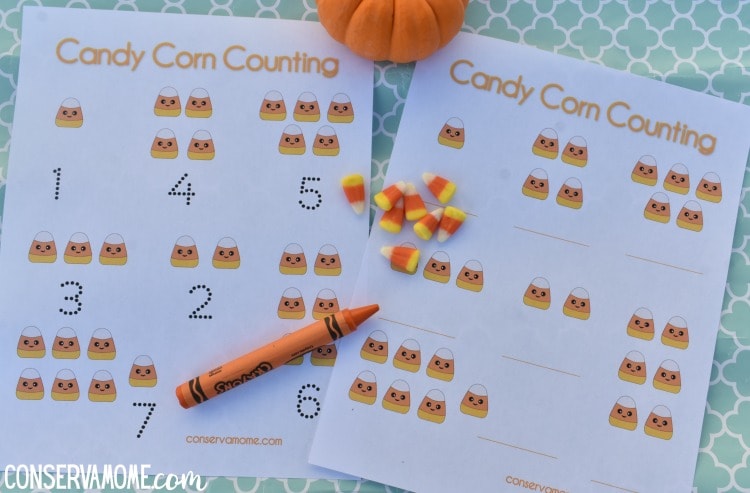 To complete worksheet simply have them place a candy corn inside the cartoon candy corn and count while they do it.
I made it so they fit just right. This way they can have almost like a placeholder that helps them visualize and really see the answer.
Finally, have the write or trace the number in the spot below.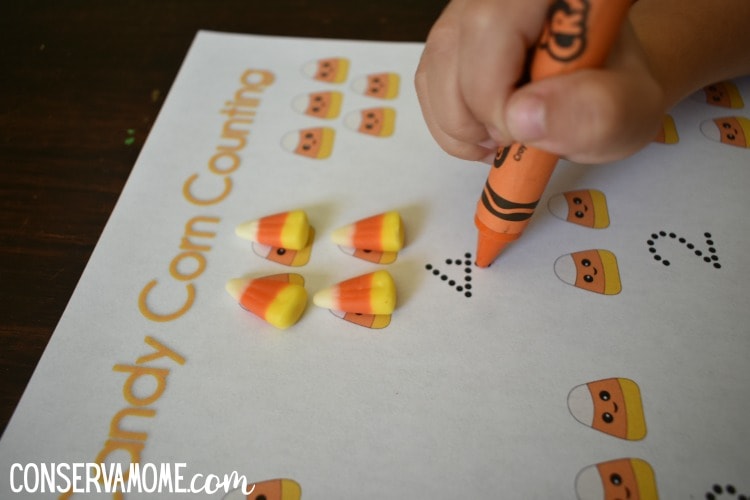 It's funny to see the challenge they get from this activity, yet the sweet reward at the end.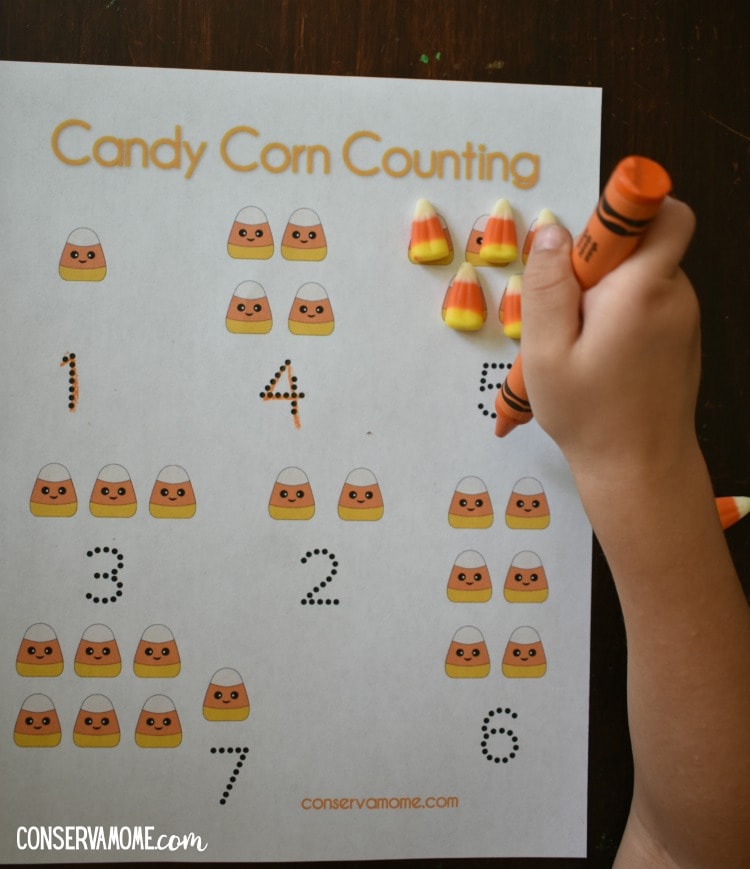 Your kids will love this activity because of the hands on fun.
You'll love it because it targets so many different skills like:
Fine motor skills
Counting
Comparing
and so much more! This really is for any preschool skill level.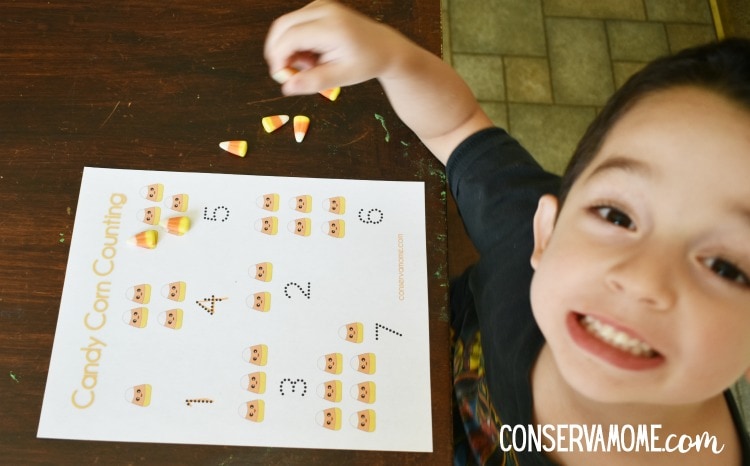 This fall activity is perfect learning fun. So make sure and print the worksheets out and help your little one grow leaps and bounds in their quest for knowledge.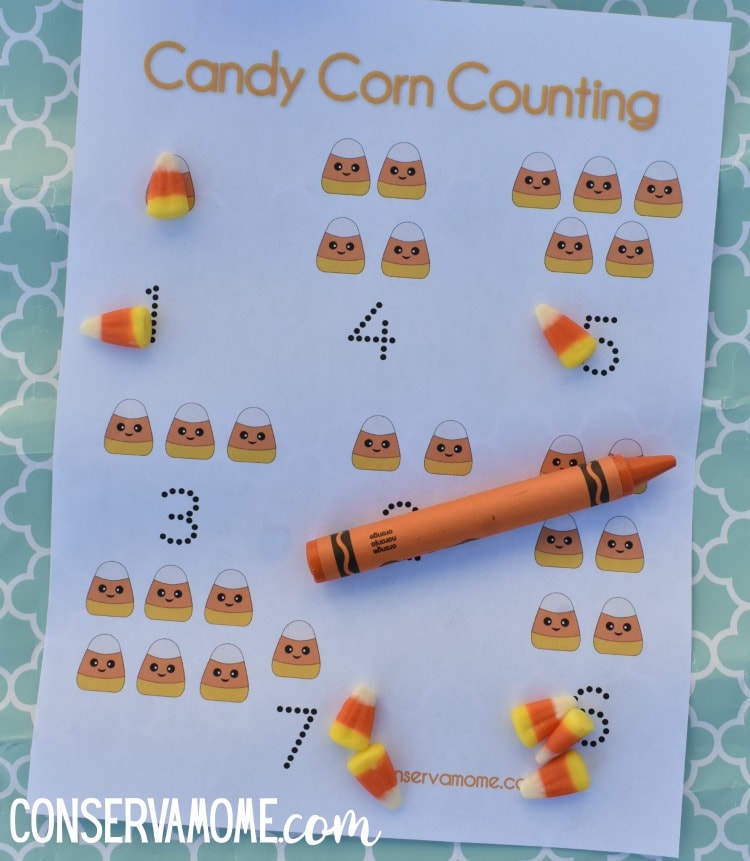 Make sure and pin this activity and share with other preschool moms looking to help their little ones learn!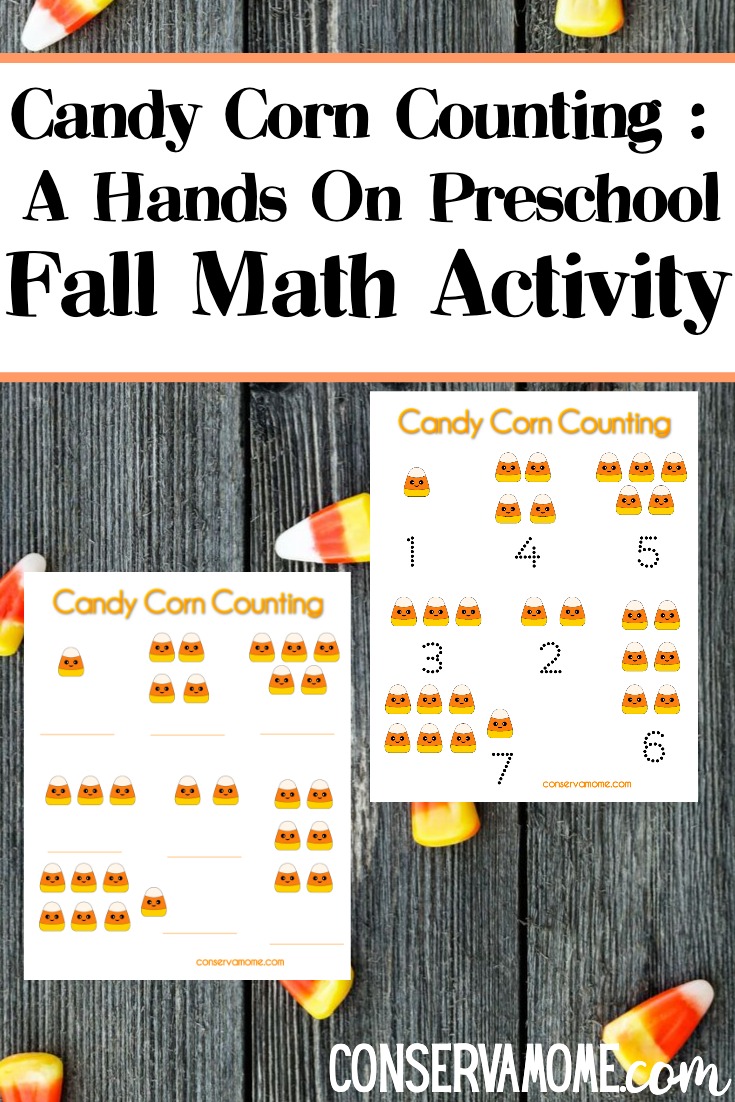 Looking for more Fall fun? Check out this fantastic & Easy to make Pumpkin playdough