This fun Non Toxic , Easy Pumpkin Playdough recipe will give your little one some fall fun along with some great sensory play! Best of all it's safe to eat so you can use it with your smallest little explorers!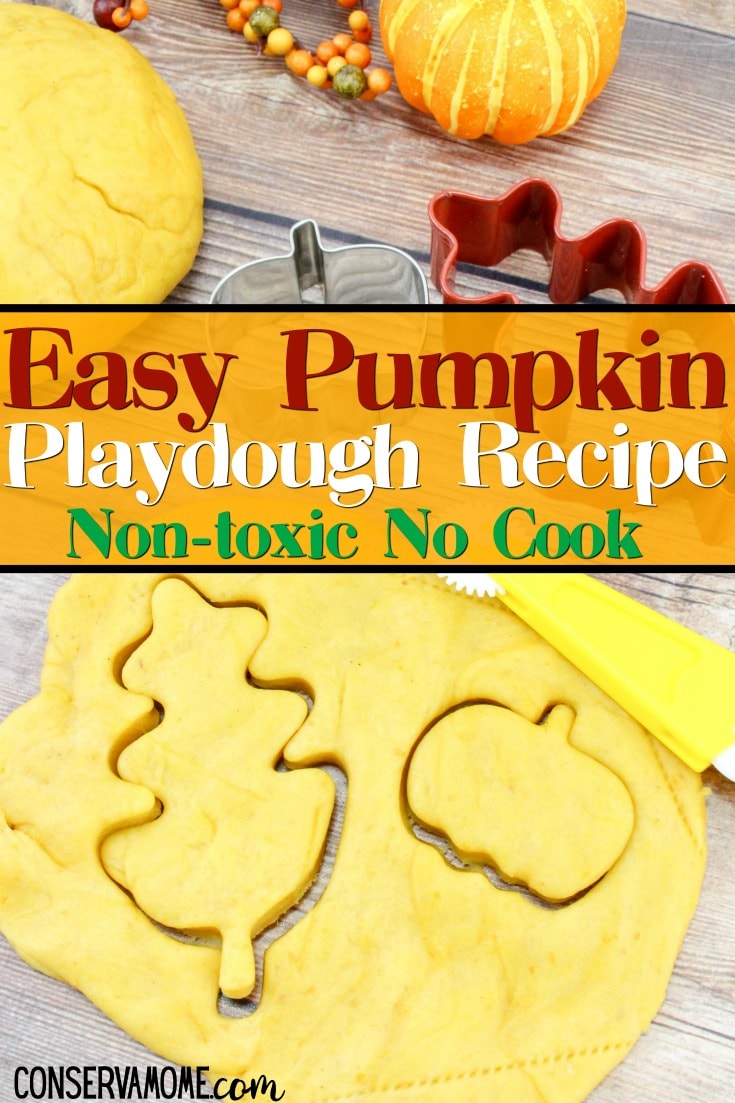 Easy Pumpkin Playdough recipe
Fall is here which means everything pumpkin and pumpkin pie spice can come out! I mean there are few people on this earth who don't enjoy the cosiness of fall, amIright?
Growing up in Florida, fall really wasn't a thing. Growing up Hispanic in Florida meant Fall was nonexistent or a strange fairytale you had heard of in books but was just a fairytale.
I think that's why as an adult living in places that .Which inspires me to think outside the box when it comes to sensory play with my kids.
One of our favorite activities for kids is playing with playdough. I mean who doesn't?
Part of the fun of playing with playdough is getting creative with it.
That's why this blog post is dedicated to scented playdough fun!
Fall Sensory Activity
For little ones that love exploring the world around them, homemade playdough is the best bet.
When it comes to younger sensory learners, making peanut butter playdough and marshmallows playdough is perfect for early childhood fun.
Here's your chance to bring some sensory fun for your little one. This easy recipe will be a favorite for everyone.
Even larger kids. In addition to the fun you'll have making it, there are lots of ways to incorporate learning.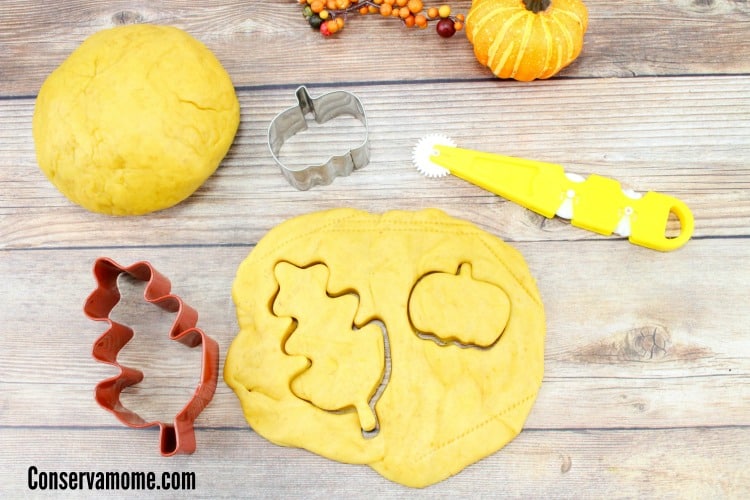 It's the perfect way to talk about fall and colors. You can incorporate shape recognition. Target most of the senses, making it the perfect activity for kids.
This fun play dough is perfect for your little toddler or preschooler. They're becoming aware of the world around them and a fun thematic pumpkin unit or as the perfect sensory play. Most important, It's so easy to make and fun to play with and most important taste safe !
This recipe is definitely better than store bought and if you add a little pumpkin spice will smell great. However, there are kids who are sensitive to some of the fall spices so it's totally optional.
Add in some fun Autumn themed cookie cutters to take this activity to the next level. This activity will be a blast for little ones (and even big kids!) My kids loved being able to make it and the fun and smells of pumpkin pie playdough.
Most important you won't need food coloring or cream of tartar. This is a no cook pumpkin playdough recipe making it the perfect and easy fall sensory activity.
So head below and find out how easy it is to make this fun Pumpkin Play Dough Recipe.
How to make Pumpkin Playdough
What's Needed
– 2 Cups Flour
½ Cup Vegetable Oil
½ Cup Canned Pumpkin
Directions
1. Place all ingredients in a bowl and mix well.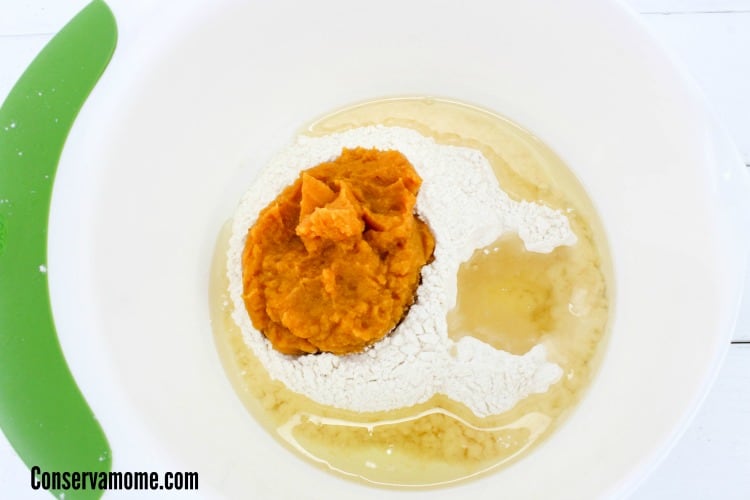 2. Take out of bowl and knead for about a minute until flour is incorporated.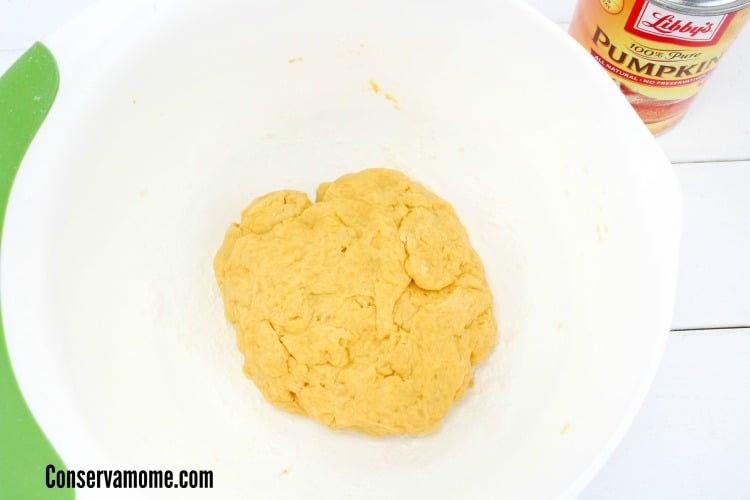 IF play dough sticks to your hands, then add a little bit more flour and mix.
3. Play on a wipeable surface, as it will leave a little oily residue. Store in an airtight container for continuous play.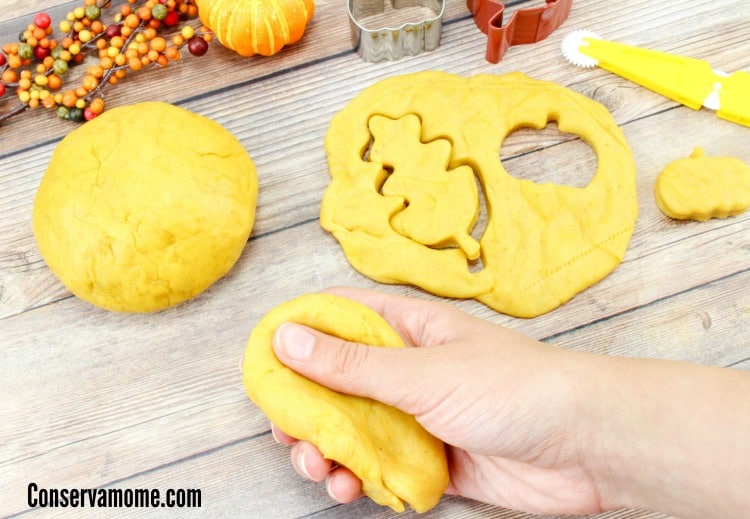 5. Have Fun!
Make sure and pin this fun recipe for later:
Looking for some other fun Fall themed fun? Check out this fun round up of Pumpkin fine motor activities. This fun roundup is full of great fall preschool activities perfect for learning fun. Most important it will get your little ones learning using fall fun.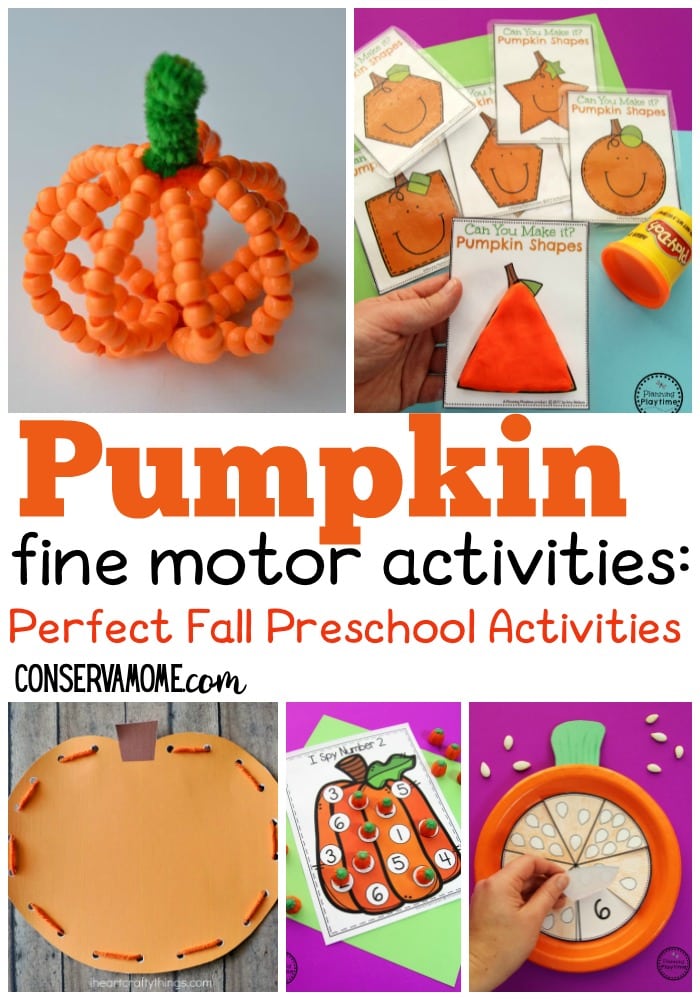 When all the fun is over, make sure and check out some delicious recipes you can make including this adorable Graham Cracker Scarecrow. Isn't he the cutests?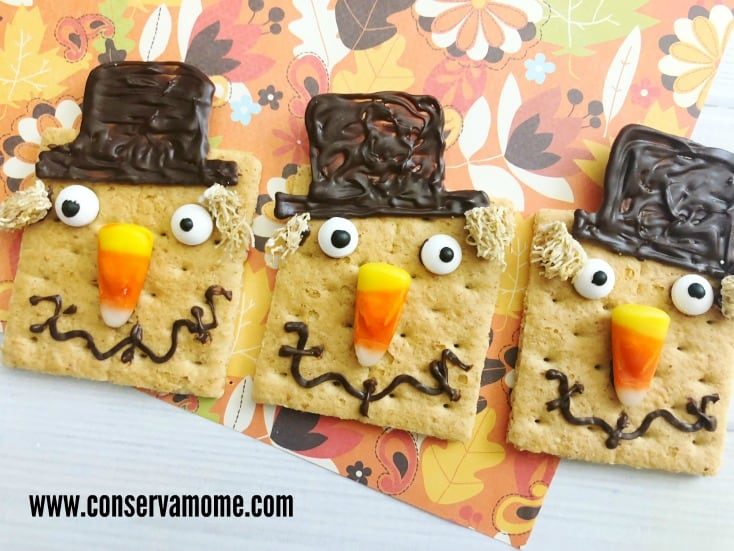 He's super easy to make,just head over here to find out how to make him.
Fall is such a perfect and fun time of the year. This is the time of year when the weather turns just right. There are some delicious cozy scents in the air that are simply amazing. There is so much fun to be had during fall with little kids. It truly is my favorite not just because I love fall, but because of the learning experiences you can have.
Take time to go for walks with your little ones, let them explore. There are so many free fall things you can do with kids in your own backyard the sky's the limit to the fun you can have.